Kent is like a treasure trove with so many hidden gems to be discovered. Whether you are outdoorsy, a foodie, creative, historical, boozy or all of the above, there is something for everyone to enjoy.
Our very own Camilla, Receptionist at THE PIG-at Bridge Place, has shared with us her guide to exploring the hidden gems found across The Garden of England, for you to adventure too during your next trip to our Kent patch!
I'm Camilla, I joined THE PIG-at Bridge Place in the Restaurant Team in September 2020 and I was promoted to Restaurant Supervisor in 2021. However, I moved over to the Reception Team in October 2022. I relocated to Canterbury in 2016 for University and have called it home ever since. I love the balance between the hustle and bustle of the city, the peaceful countryside and the eclectic mixture of seaside towns. We are truly spoilt for choice with all variety that Kent has to offer.
Canterbury (4.6 miles)
Just 5 miles away from THE PIG-at Bridge Place is the historic city of Canterbury. Nestled inside the Roman city wall is an abundance of places to enjoy. The Canterbury Cathedral is one of the oldest and most well-known structures in the country. Here you can soak up history, culture, and art with some manuscripts and records dating back to the 8th Century.
Other museums include the Canterbury Roman Museum and the Beaney House of Art and Knowledge, which is home to Canterbury's Museum, art gallery, public library & tourist information centre.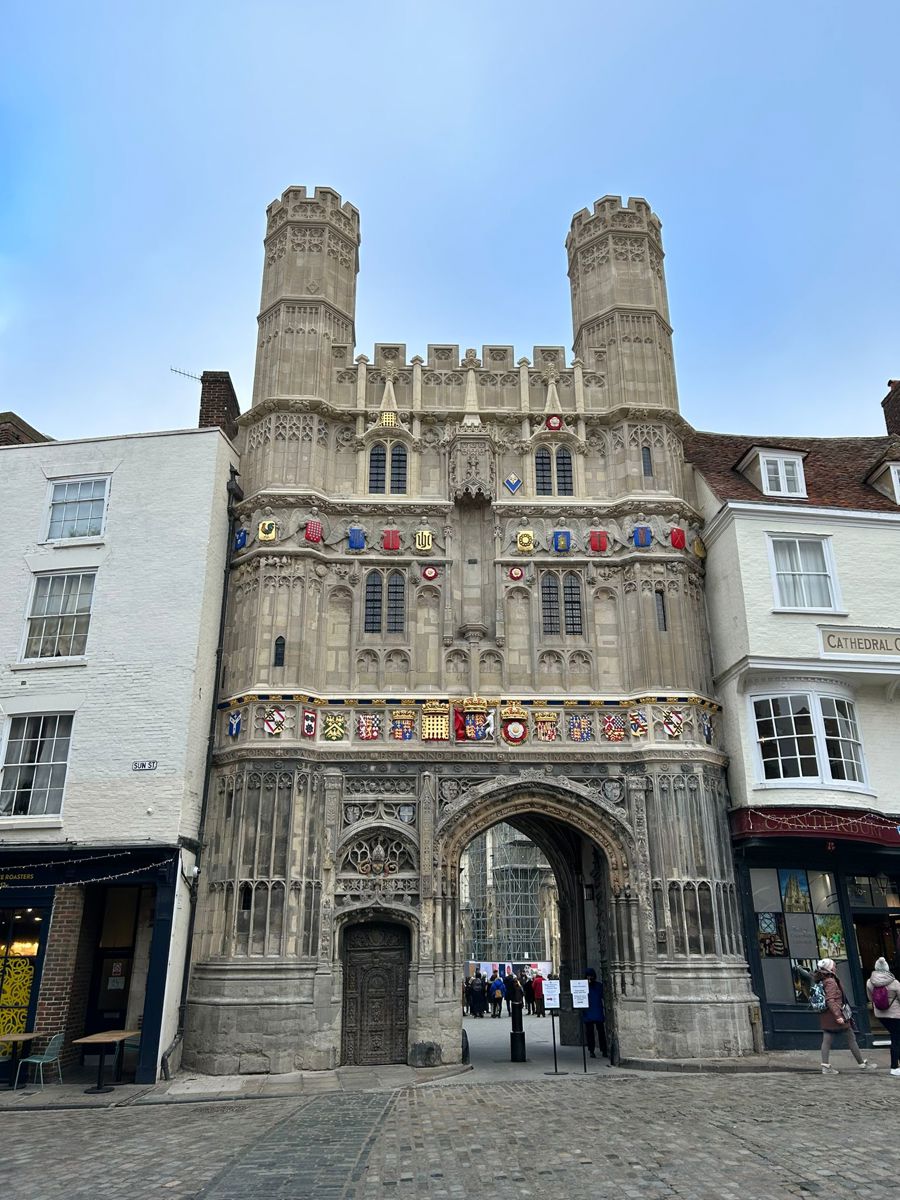 To replenish your energy levels, just a short walk down the King's Mile you will find Fringe and Ginge. They serve artisan coffee, loose leaf tea, amazing pastries and toasties. My personal favourite is the toasted banana loaf with a berry compote and honey. Alternatively, if you prefer something stronger, check out Corkk Wine Bar. Corkk is home to an emporium of wines, championing local and English produce. They offer incredible wine tasting sessions and serve deli platters to compliment your tipple of choice. You can also buy your new favourite wines from their shop. 
If you're after some more foodie hot spots, then check out The Goods Shed, a farmer's market and restaurant. They house a collection of independent businesses, but be warned, you may struggle to leave without armfuls of goodies! From artisan olive oils, bread, cheese, wine and more - it is a great place to spend the afternoon pigging out in the city.
For performances, look no further than the Marlowe Theatre. A landmark in the heart of the city, normally noticeable for its coloured illuminations, there are performances to suit every preference. However, if you like something more 'out of the box', Houdini's Magic Bar is a firm favourite of mine. Serving local beers, cocktails, and with a rotation of magicians ready to perform, this is the perfect spot for some local entertainment - you will leave spellbound. For a little bit of fun dramatics, you can 'Escape the Towers' in the old prison escape room at One Pound Lane and celebrate your escape with a cocktail afterwards at their riverside bar.
If you want to get your creativity flowing, I can highly recommend Annie Designs ring making workshops. Choose from Silver or Gold, your style, shape, and size, you have complete creative freedom to make your own ring. It is a fantastic way to spend a morning or afternoon and you leave with a beautiful piece to remember your trip by.
We are so lucky to have some amazing businesses that are on our doorstep. The Red Lion in Bridge is the heart of the local community, a very welcoming pub in the village and loved by the locals. The Fordwich Arms and The Bridge Arms are within spitting distance of the hotel, both carrying a Michelin Star, if you fancied venturing elsewhere for a meal. A short stroll away, located in a converted farmyard are the Tadpole Tearooms and Gilda Bakery. They both make an excellent pit stop while walking or cycling around the area. The Tadpole Tearooms is a family run business serving lunches and cakes. They have a large courtyard too which makes quite the suntrap! Gilda Bakery celebrates the honest, artisanal craft of baking and bread making. They turn the humble ingredient into delicious breads and sweet or savoury pastries.
For local transport, we use Kev's Taxis religiously. A family run business that provides excellent service over Canterbury and East Kent. If you need to get anywhere, we cannot recommend Kev and his team enough. They would take you to the moon and back if they could!
Whitstable (17.5 miles)
Whitstable is a seaside town on the North coast of Kent. It has a long seafront promenade that stretches in the direction of Herne Bay, very popular for a walk or cycle. Alternatively, Whitstable is connected to Canterbury via The Crab and Winkle way which is a 7.5-mile route into the town centre, ideal for guests who prefer to be active during their stay. If you can't make it all the way back after indulging in seafood galore, there are plenty of transport options to help you get back to us.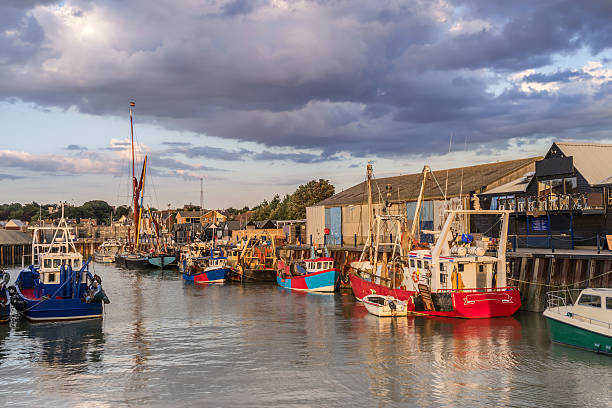 Adorned with boutiques to suit every shopper, Whitstable is the perfect place to 'mooch' around. In the warmer weather, there is a local business market on the front of the harbour that is the best place to find a quirky souvenir.
When your feet get tired from all the 'mooching', you are really spoilt for choice when it comes to finding a place to eat or drink. Wheelers Oyster Bar is an iconic, pink-fronted building, best known for its incredible, fresh shellfish. Grain and Hearth is a bakery specialising in sourdough breads and incredible pastries. Ideally, you want to get there for opening time to get the best possible selection and not have to wait in the queue out the door. The sticky cinnamon bun is a winner! As well as their delicious food, they also run baking workshops - these are great for a rainy day.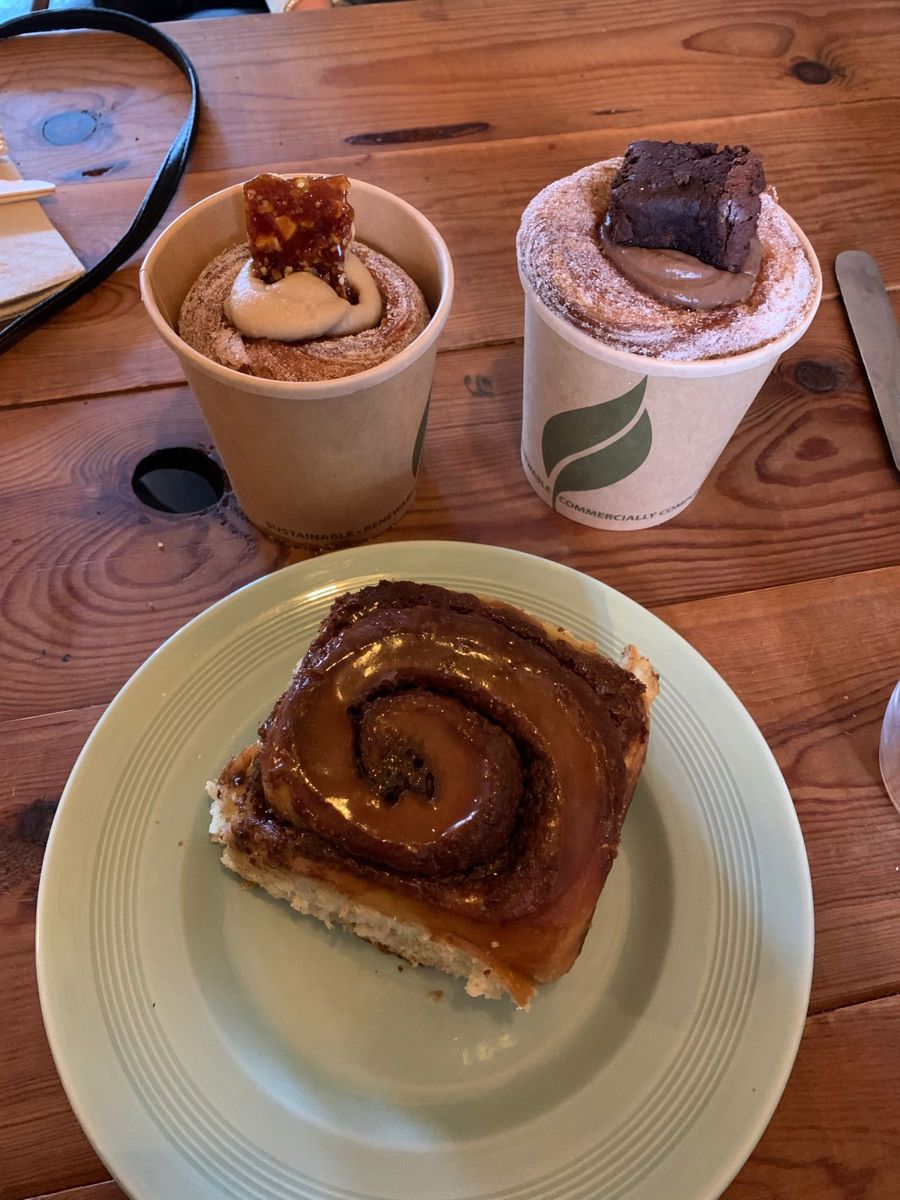 If you are after something a little different, head down to Harbour Street Tapas, a great place to get a flavour of Spain and feel like you are abroad! Round of your trip with some ice cream on the seafront from Gelateria.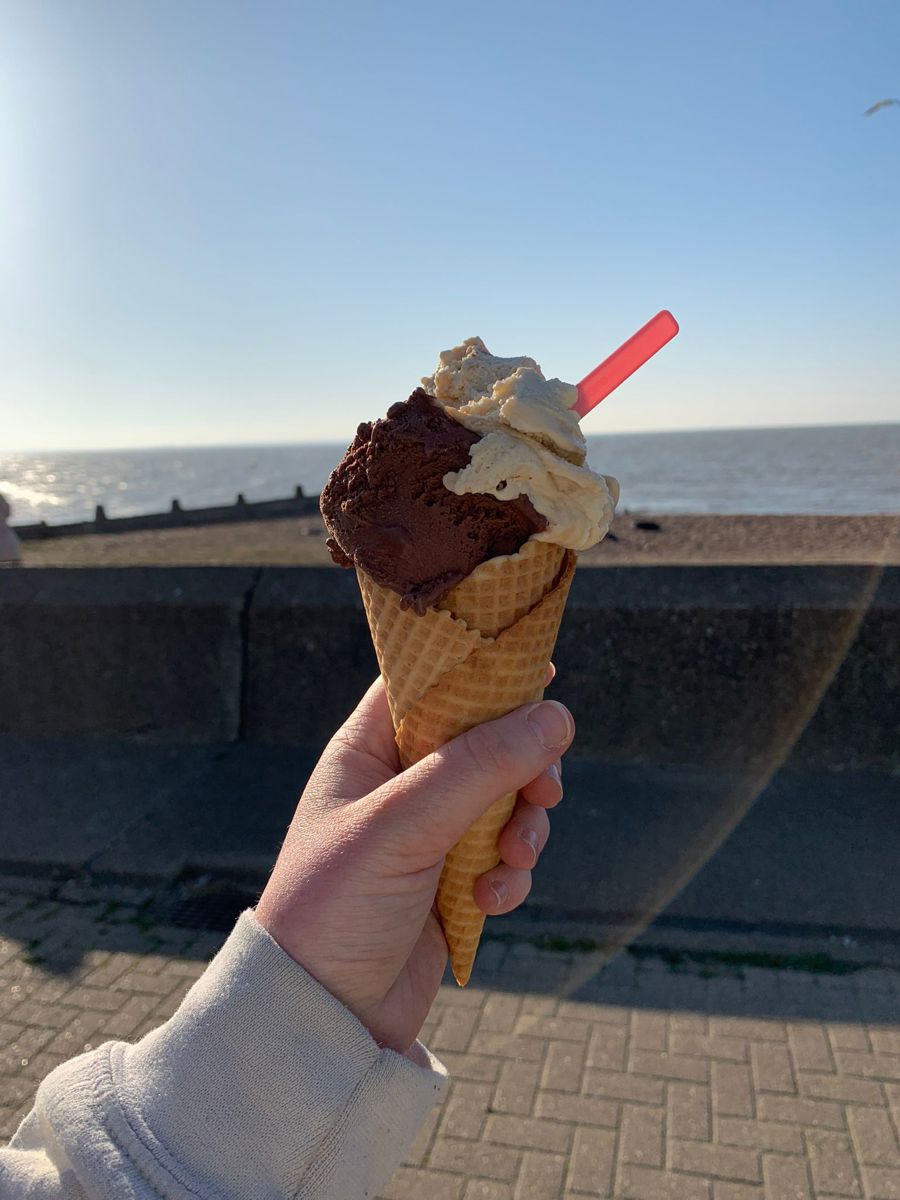 Folkestone (13.6 miles)
Folkestone is a port town on the English Channel. The town lies on the southern edge of the North Downs, at a valley between two cliffs, and it was an important harbour and shipping port for most of the 19th and 20th centuries.
If you like live music, street food, and drinks, then I would highly recommend the Harbour Arm. What was once an old railway station has now been transformed into the hub of the town. It is complete with a mini-golf course nearby, outdoor cinema, and the Lighthouse Champagne Bar at the far end. In true British fashion, I cannot guarantee the sunshine to pair with this amazing outdoor area but, on a summer's day, there is really no place I'd rather be.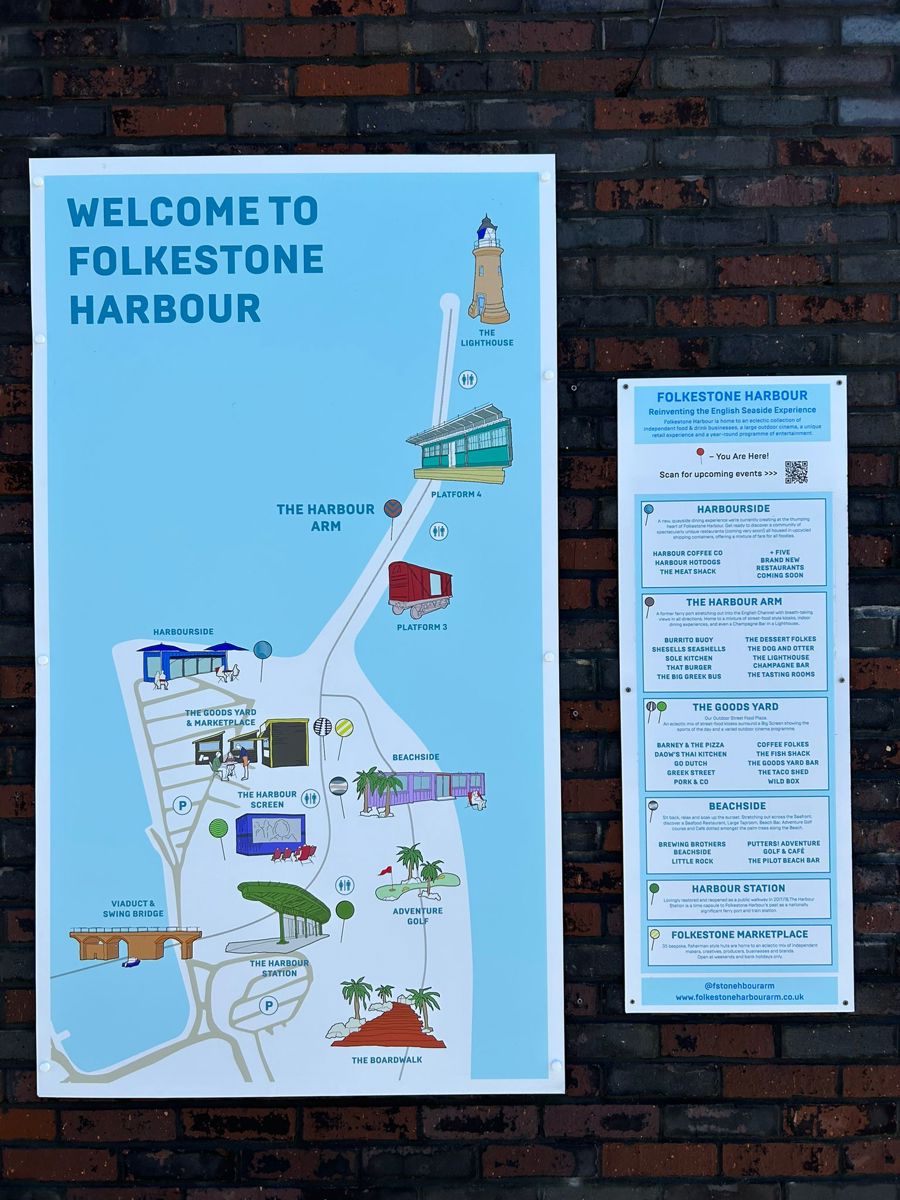 No trip to Folkestone is complete without a walk along the seafront to see the rainbow beach huts that decorate the shoreline and, on a clear day, you can see over to France! For a pit stop, I'd recommend Steep Street Coffee House but for when you fancy a cold glass of something, the Pilot Bar on the beach is a great place to head for. In the creative quarter, you will find Marleys - a bistro with a passion for local food and flavours. They are best known for their knock-out weekend brunch. However, if you want to guarantee a table, you have to get there when the doors open because it is incredibly popular amongst the locals as well as visitors.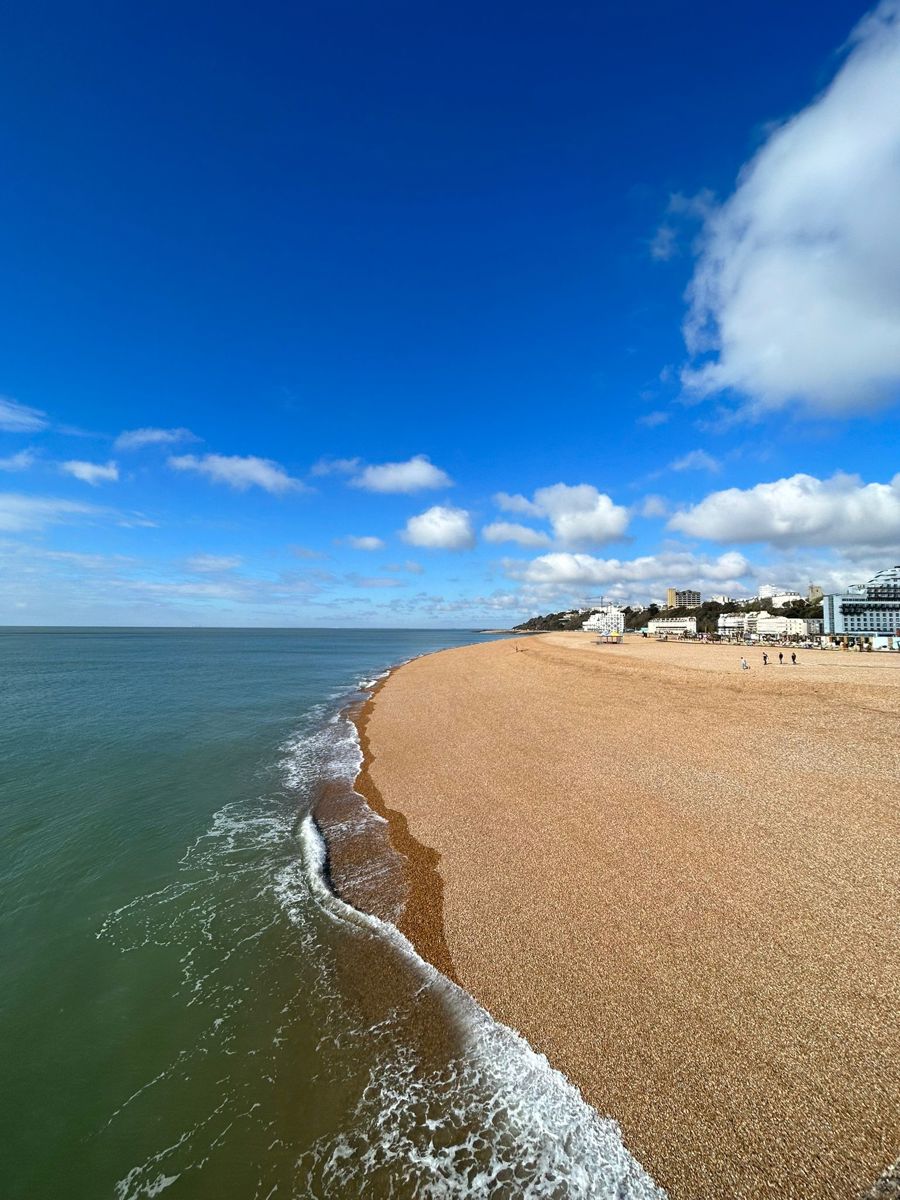 If you fancy a dip in the sea, you can warm up again by using the Steam Punk Sauna which is located in the middle of two popular swimming locations, Mermaid Beach and Sunny Sands Beach. Take the plunge and reap the health benefits of two extreme temperatures.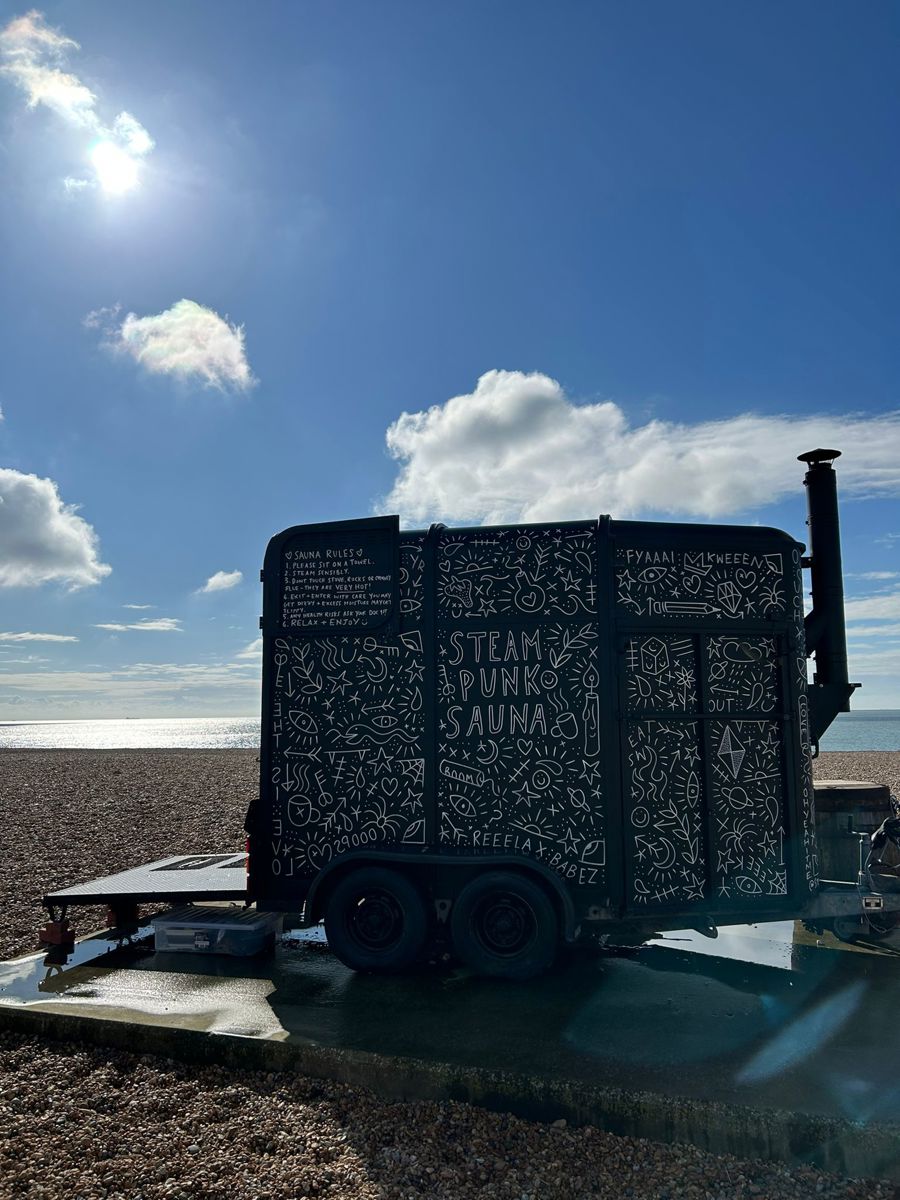 Margate (20.4 miles)
For at least 250 years, Margate has been a popular seaside resort in the UK. It is famous for Dreamland Amusement Park complete with vintage fairground rides and, now, a steady stream of concerts and other events. Near the stone pier, the modern Turner Contemporary Art Gallery has a rotation of exhibitions and has been a place for artistic exploration and discovery since it opened in 2011. The shop is home to limited edition prints, specially commissioned clothing, and other objects from leading contemporary artists. The Shell Grotto is another leading attraction in Margate. It has over four million shells covering the walls and ceilings in ornate patterns. It was rediscovered in 1835 but its age and origin are still unknown.
Margate has some fantastic places to dine and drink. Sargasso is a small wine bar with food. An informal place serving mainly seafood and vegetable dishes influenced by European coasts written with the seasons in mind. It is the ideal place to eat and drink with friends while soaking up the Kentish sunshine or sheltering from the wild coastline. Angela's is a small seafood restaurant that shares a similar ethos to that of the PIG and is popular among my colleagues and Margate locals. They champion the locality of ingredients and unfussy dishes while operating as sustainably as possible and producing some delicious food. Last but not least, on the Margate bucket list is Palms Pizzeria serving 20-inch New York style pizzas by the slice or a whole one if you're feeling indulgent. These slices are bigger than my head and come in either classic flavours or seriously delicious specials all washed down with their house lager.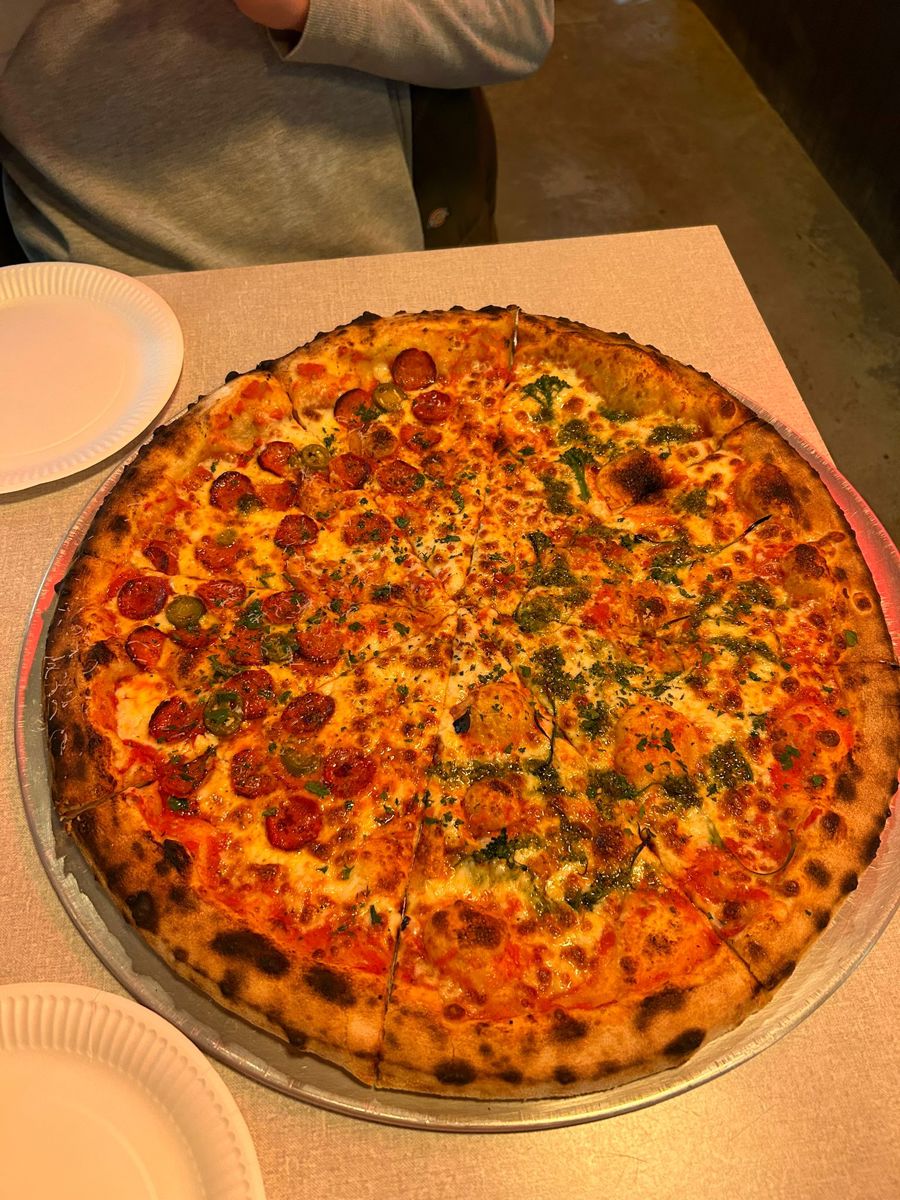 Places dotted around The Garden of England:
Here are some recommendations if you're already well versed in the Kentish towns and fancy exploring something a little different!
Picnics at Gusbourne Wine Estate (27 miles) are held in the summer months in their large canopy tents and are the best way to enjoy some incredible English wines and local nibbles. It is sure to make any celebration extra special and can be paired with a guided or self-guided tour and wine flight tasting. If you want to find out more about Gusbounre, read their guest blog here.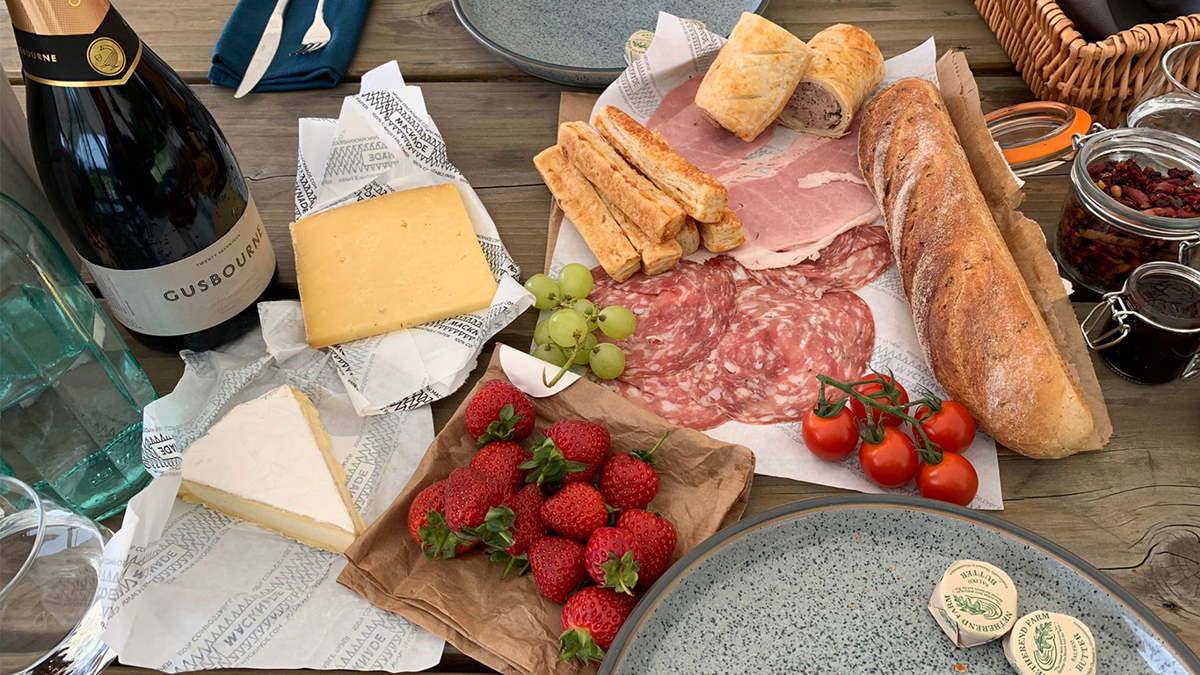 Betteshanger Park (15.3 miles) is a great place for days out if you are feeling adventurous or have children that need to blow off some steam. They offer a range of activities including cycle hire, mountain bike trails, archery, and obstacle courses.
For animal lovers, we have some great wildlife parks close by. Wingham Wildlife Park (6.1 miles) is a family-owned park with over 200 species of animals. Port Lympne (16.7 miles) is also very popular and has a safari trail. They are home to over 900 animals including Kent's only spectacled bears! Port Lympne works in conjunction with The Aspinall Foundation to care for animals overseas too. It has helped to release more than 70 gorillas back into the wild who have had over 35 wild births since their rehabilitation.
Post your #PIGPastureNew snaps and WIN!
Have you been to any of these places before, found your own hidden gems, or coming to explore our Kent patch soon? Well, we would love to see!
Share your PIG-experience with us through photo posts, video posts, or stories on Instagram or TikTok tagging us and using #PIGPasturesNew for us to see, and be in with the chance to WIN a midweek lunch for four at your favourite PIG with two bottles of THE PIG Cut Wine!
Find out more here.