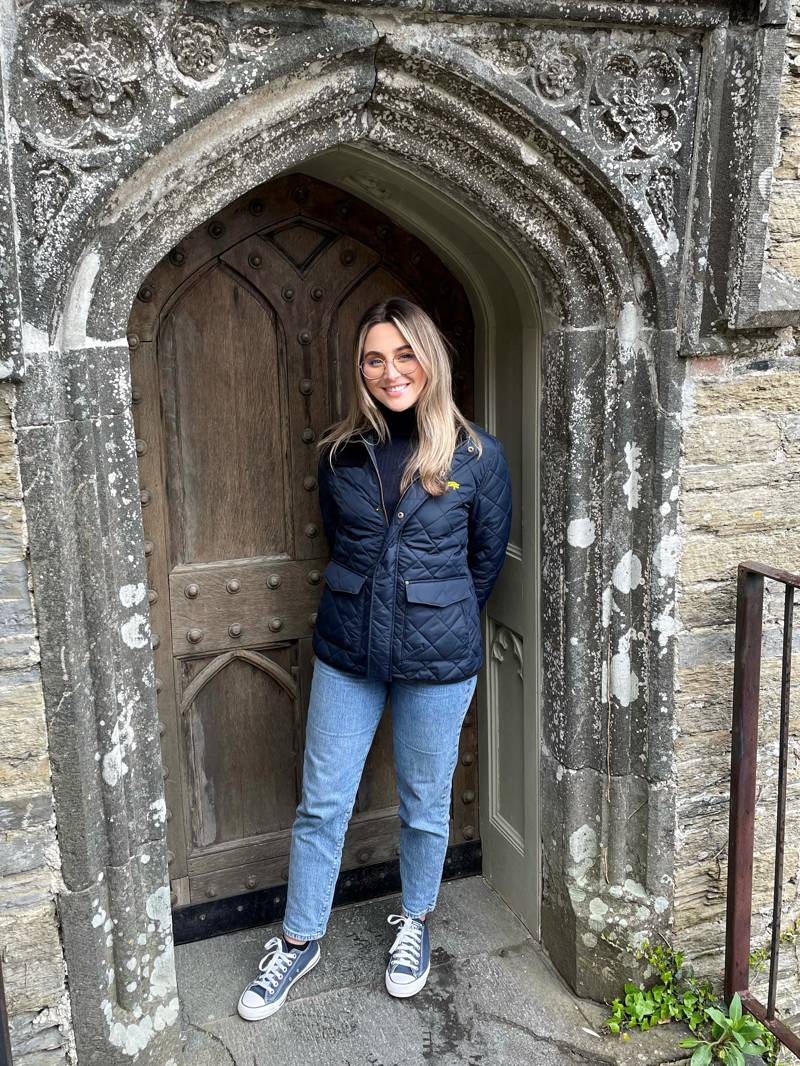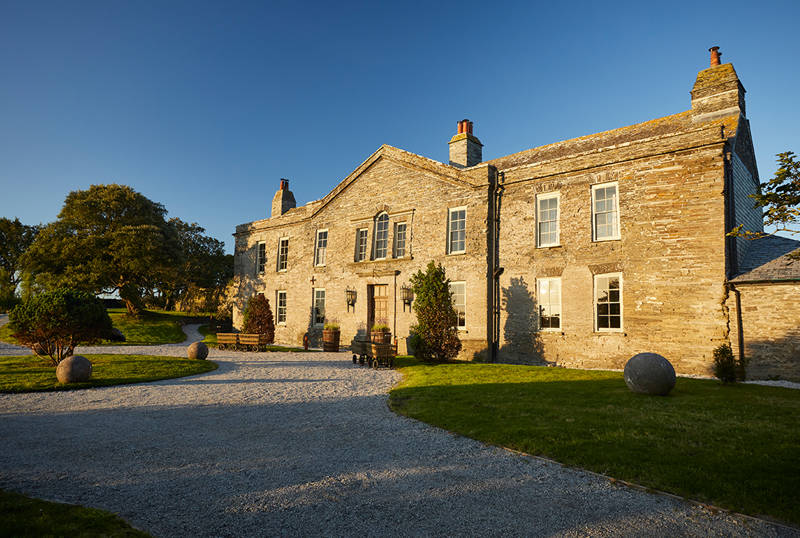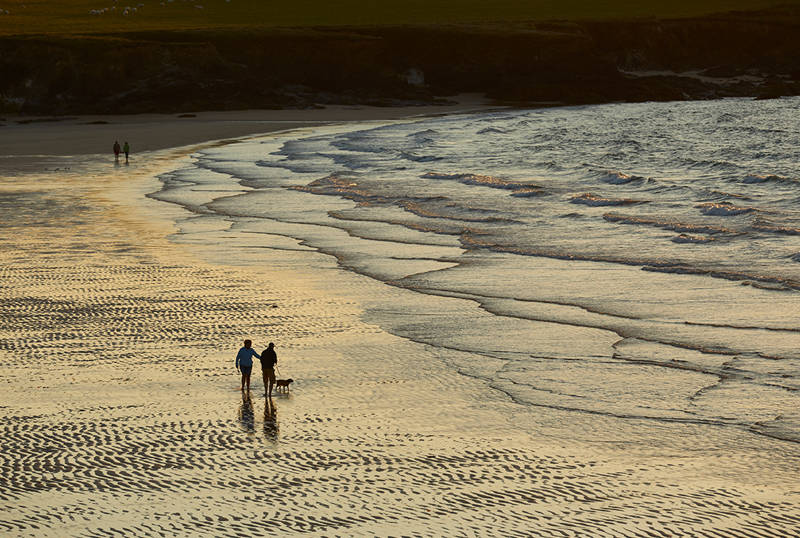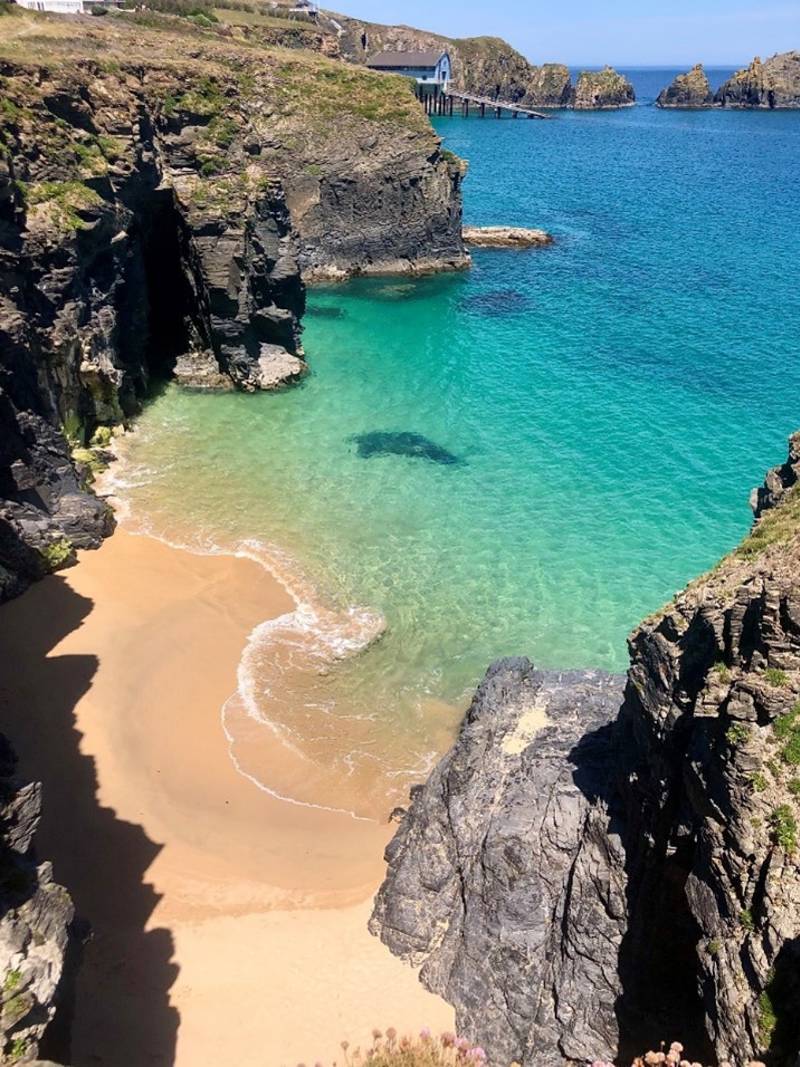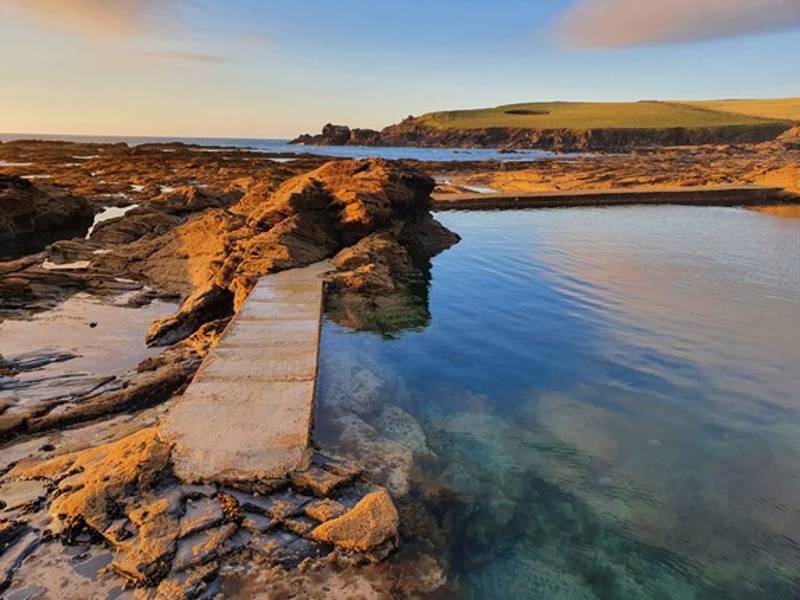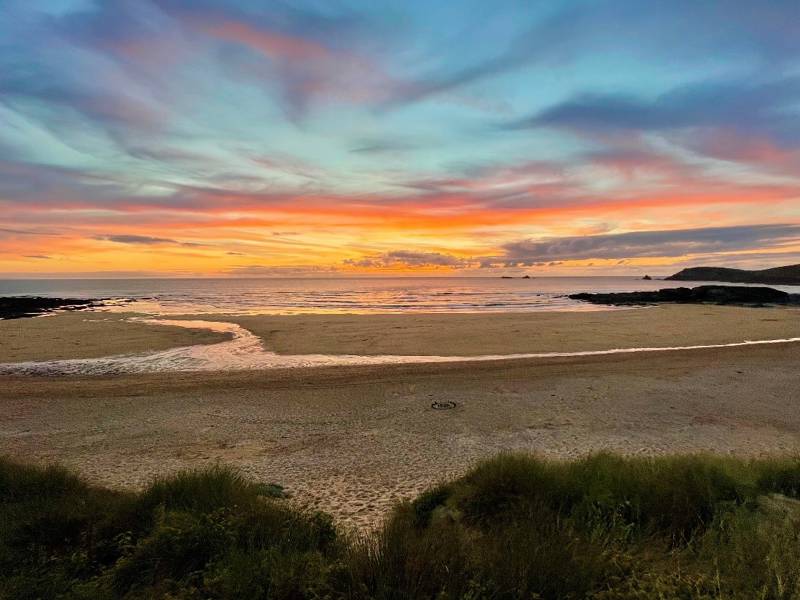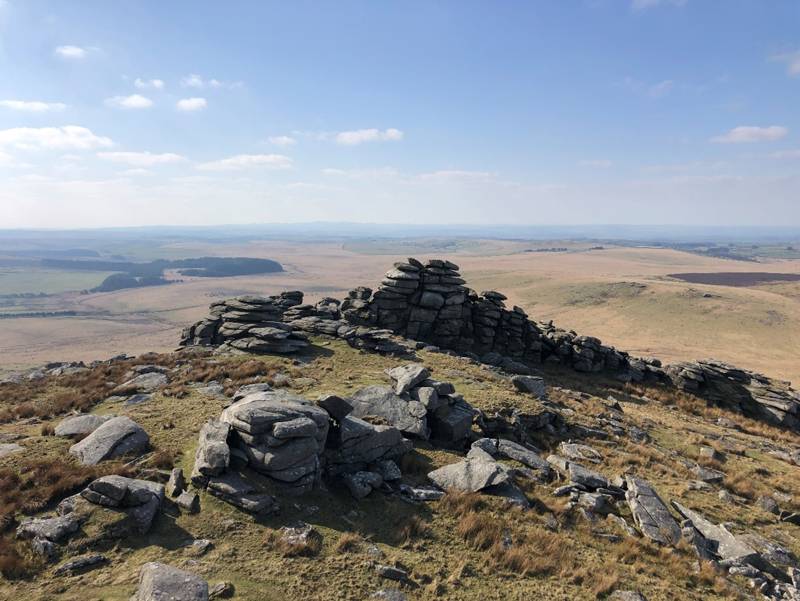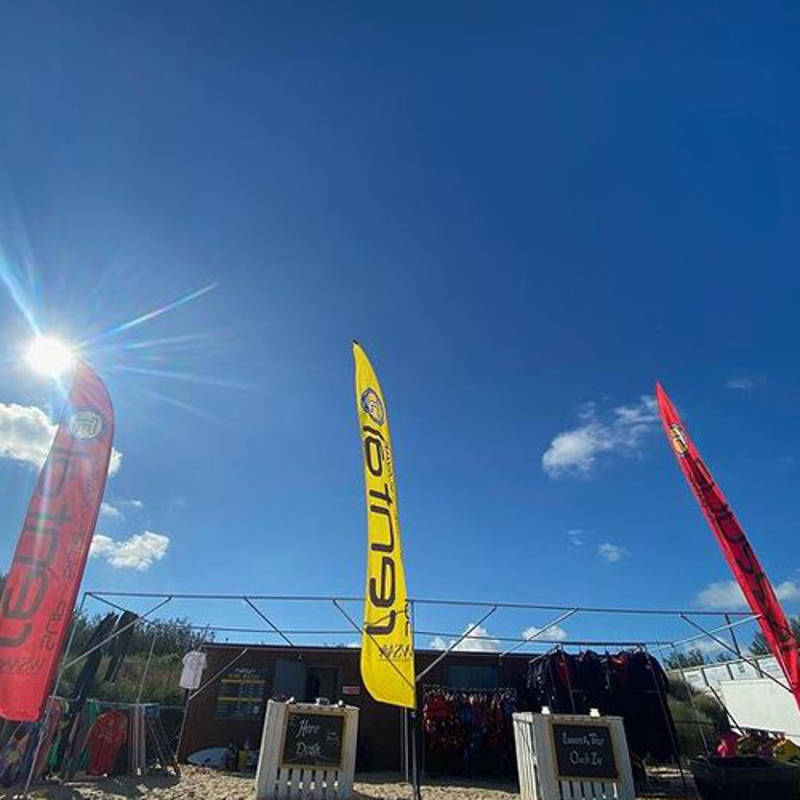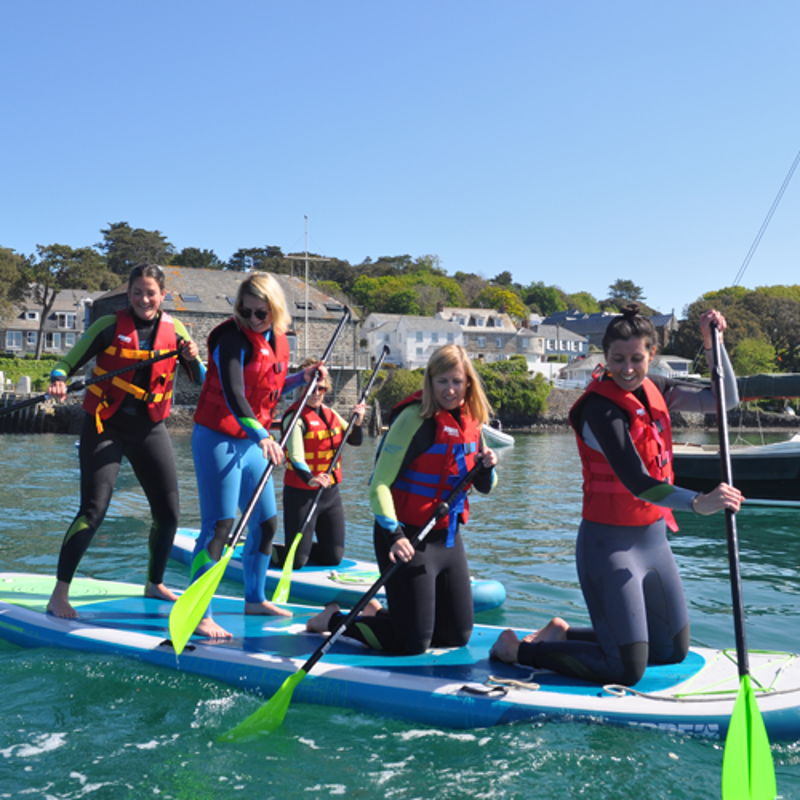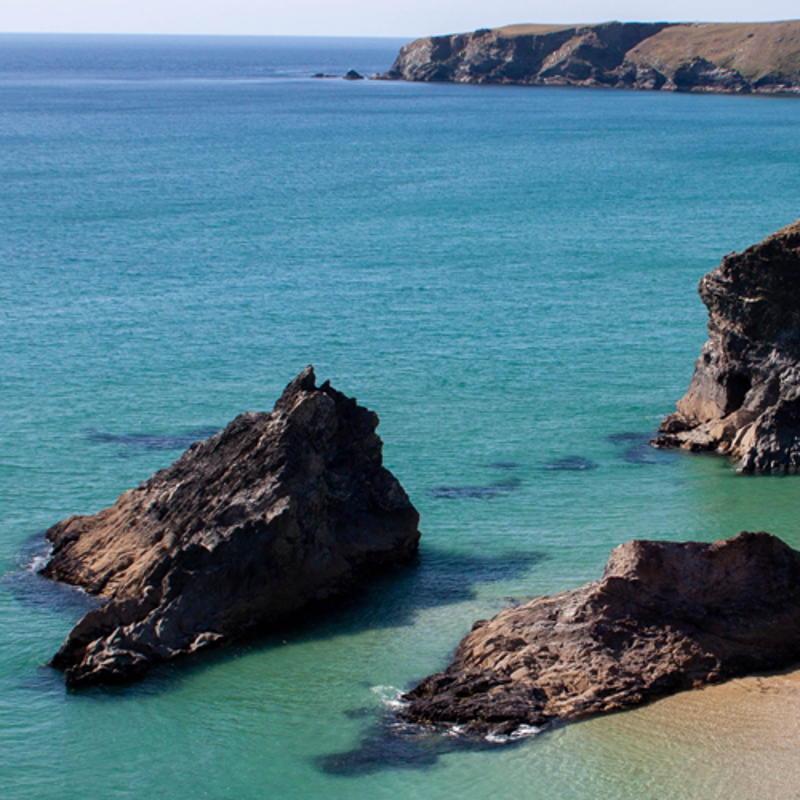 Tell us a bit about you…
I'm Olivia, and I joined THE PIG in July 2020 with the opening of Harlyn Bay. I started within the Reception team and was promoted to Assistant Reception Manager at the beginning of last summer.
I have been visiting the area every summer since I can remember and always wanted to live here full time. After studying Journalism at University in London, I spent a few years enjoying city life before realising that a life by the sea was a better fit for me.
I made the move to Cornwall a little over 3 years ago, and it's where I plan to call home for many years to come.
Beaches and Swimming Spots…
We are lucky to be at the heart of a prime location in North Cornwall, with some of the most beautiful beaches in the county just a stones-throw from our front door. Trevone, Harlyn, Mother Ivey's, Booby's, Constantine, Treyarnon and Porthcothan make up the Seven Bays – glorious, sandy stretches and small coves spread across 7 miles of coast.
Mother Ivey's Bay is a firm favourite amongst the team. It's a little more secluded and sheltered, with stunning views out to the Merope Rocks and the Padstow Lifeboat Station.  More suited for sea swimmers and sunbathers than surfers.
Tinker Bunny's Bathing Pool is a natural swimming pool you'll find at low tide tucked away to the west side of Trevone Bay. Between where the locals call Rocky Beach and Newtrain Bay. It's about 25m x 15m in length making it one of the largest sea pools in the area.
Newtrain Bay is a hidden gem. Though it may have a rocky foreground… at low tide you would struggle to find a quieter place for a swim.
Constantine Bay has a reputation for being one of the best surfing beaches in Cornwall. It's one of the largest of the seven bays with a sweeping arc of pale sand, bordered by sand dunes and enough rock pools to keep children entertained for hours.
Just a short drive north of Port Isaac you'll find Tregardock Beach, Trebarwith Beach, Tintagel Castle and Bossiney Cove. All backed by impressively high, sheer cliffs this part of coastline is particularly popular with avid hikers and explorers.
If you are looking to venture further afield, it would be well worth the hour and a half car journey to The Lizard Peninsular – the most southerly point in mainland Britain. Kynance Cove is probably the most popular in the area. Known for its jagged rock formations and crystal-clear waters.
Or head west in the direction of Land's End to find Porthcurno Beach with white sand made up of crushed seashells and Sennen Cove with big barrel waves attracting lots of surfers.  
Places to Eat…
Considering Padstow is a relatively small town, it is flooded with incredible places to eat. Rick Stein and Paul Ainsworth have opened several restaurants between them that have attained reputations as some of the best in the country. The Seafood, Caffe Rojano, No.6 and St Petroc's Bistro to name just a few.
If you're looking for daytime or more relaxed dining, there are some equally great options nearby serving the best full Cornish breakfasts, light lunches, tea/coffee and sweet treats.
St Kew Farmshop easily serve some of the best food in the area. Their breakfasts are extremely popular, and their BLT even made it onto Gordon Ramey's Instagram account. Open 9am – 4pm Monday to Saturday. The Farmshop sell fresh local produce, houseplants, quirky home goods and Cornish-made favourites, like St Eval Candles.
Strong Adolfos is ideally located just off the Atlantic Highway (A39) outside the nearby town of Wadebridge. It's a trendy Café whose menu takes influence from around the globe. They also serve great coffee! The Hawksfield site where it's based has lots of other great shops to pop your head into such as Finisterre, Jo&Co, BinTwo at The Arc and Replenish. An ideal place to stop either on the way to, or way back from visiting us.
Trevone Beach Complex couldn't have a better location. Based just off Trevone Bay, the café makes the perfect pitstop while on one of our recommended local walks. They have a varied daytime menu, along with an outdoor wood fired pizza oven and bar that opens until late in the evening. The terrace overlooks the beach and is a great setting for a sunset while enjoying a drink.
Carnewas Tea Room, in my opinion, do the best cream tea in North Cornwall. They make their scones fresh every morning and serve their tea in traditional Cornishware mugs. The idyllic tea garden overlooks the famous Bedruthan Steps which are a must see when visiting the area. Plus, it's only a short 15-minute drive from the hotel!
Visitors have always been drawn to Cornwall to spend time outdoors. The beaches, estuaries, coastline and moorland form natures playground which local businesses have utilised to create fun activities for all age groups.
The Southwest Coast Path stretches for 630 miles through Somerset, Devon, Cornwall, and Dorset. It is England's longest National Trail and you can join the path within minutes from our front door and follow it as far (or as short) as you wish.
On the theme of walking, if the weather is not beach-worthy and you are looking for a challenging walk inland then you could head to Bodmin Moor to climb Brown Willy and Rough Tor – the two highest hills in Cornwall covered in remains of prehistoric settlements.
The Camel Trail
If cycling is more your cup of tea this 18-mile trail runs from Padstow to Bodmin via Wadebridge. There are road bikes, electric bikes, children's bikes and tandems available for hire at either end. Personally, I'd recommend picking up an electric bike from Padstow, cycling as far as the Camel Valley Vineyard (which you'll find 10 miles into the trail) and stopping for a wine flight in their tasting rooms! It makes the ride back much easier…
Camel Ski School
If water sports are what's bringing you to Cornwall, the Camel Ski School is a must! Offering water skiing, wakeboarding and wake surfing for beginners, intermediates and advanced levels.  They also do inflatable rides, paddleboarding and kayaking plus boat charters and children's parties!
Harlyn Surf School
Based on our nearest beach, Harlyn Bay, the surf school provides surf hire, surf lessons, paddleboard hire, kayak tours and coasteering. Harlyn is known to be one of the safest beaches on the North Cornish Coast so perfect for beginners and little ones.
Padstow Sea Life Safari's
Take a ride on a skippered RIB from the historic fishing port of Padstow, out of the Camel Estuary and into the Atlantic Ocean, to go looking for seabirds, seals and dolphins! The perfect family day out. 
Jubilee Queen
Enjoy a guided, voiced boat tour of the North Cornish Coastline on the Jubilee Queen – a larger vessel with both covered and uncovered seating and a fully stocked bar.
The Tide Climbing Centre
The Tide is an indoor climbing gym just under 5 miles from Harlyn Bay. Climbers of all abilities are welcome. They also have an indoor café and fitness and wellbeing studio that offers yoga classes. 
Fancy escaping to Cornwall? Book here.