Visiting THE PIG in the New Forest at any time of the year is the perfect way to escape and take in the spoils of nature all around us. Reception Manager Rosie and Assistant Reception Manager Dan have shared with us their favourite spots to explore when visiting the New Forest to really make the most of your trip!

Getting out in the New Forest
There are so many wonderful places to explore in the New Forest, with several walking and cycling trails that can take you into the heart of the forest directly from the hotel. The forest is full of all sorts of wildlife that you can spot roaming free: cows, donkeys, horses, and deer. You may even be lucky enough to spot some pigs, especially if you visit us in September during Pannage season. If the weather is on the wetter side, we have plenty of wellies for you to borrow - don't let those rainy days stop you from getting out under the leafy green trees!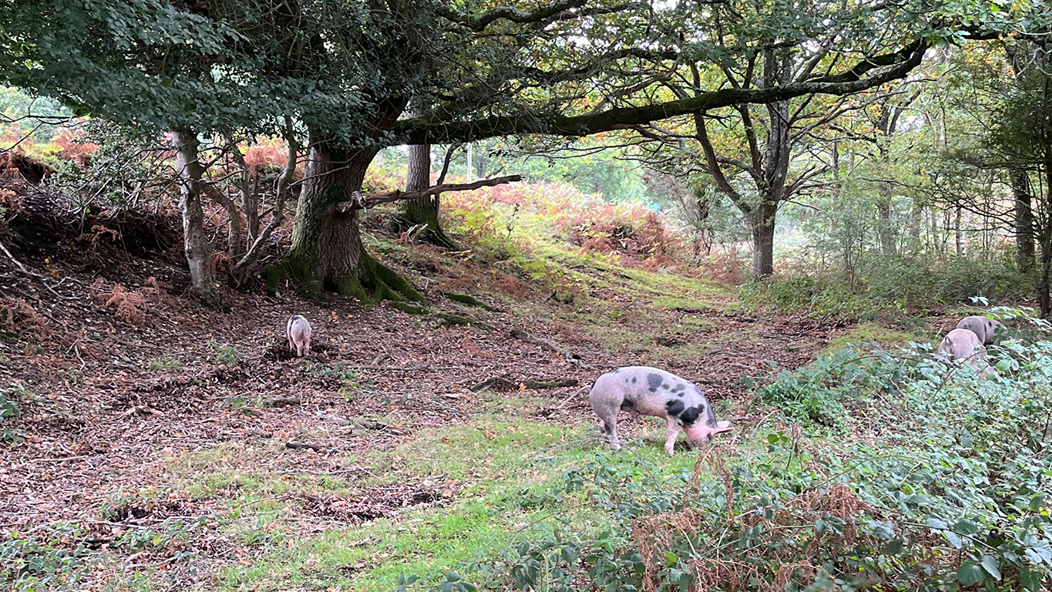 If you fancy seeing some of the biggest trees in the New Forest and ones that have been around since the late 1850's, then head over to the Ornamental Drive in Rhinefield, only a 12 minute drive from the hotel. The circular Tall Trees Trail walk takes you on a fairly gravelled path through towing firs and redwoods, and is roughly 2 miles long with some great places to set up camp for a picnic. Plus there is always an ice cream van in the Blackwater car park!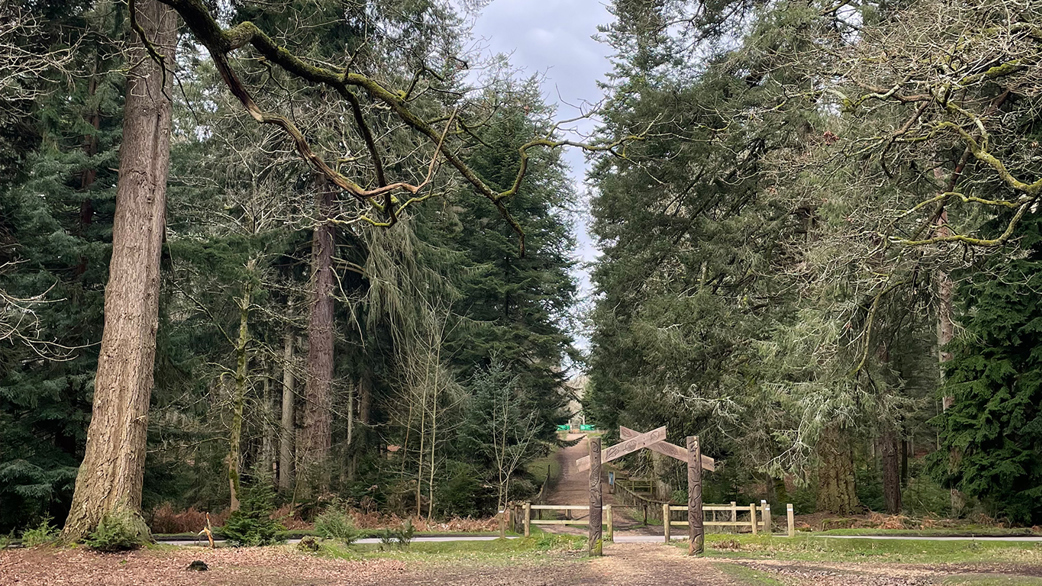 There are many ways to explore the forest that are not always on foot. If you fancy getting closer to wildlife, you could venture down to Coombe Stables in Sway and try a forest hack. For those who prefer a more leisurely adventure, electric bikes are the way forward. Jaunt E Bikes offer a drop off and pick up service from THE PIG and have a number of different routes for you to follow.
Another great way to see the majority of the New Forest during the summer months is by jumping on the New Forest Tour Bus. This is a hop on and hop off bus is open from July to September and takes you through the pretty villages and landscapes that make up the New Forest. The bus even has an open-top element, so you can ride through the treetops and experience the forest from up high!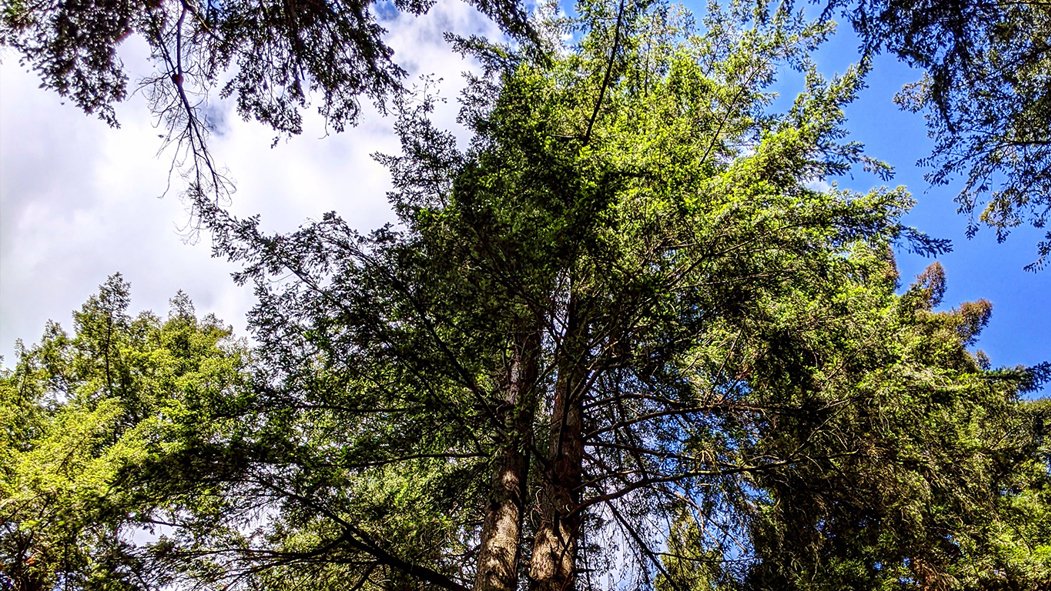 Visiting the Local Villages
Brockenhurst (1.5 miles)
The closest village to THE PIG is Brockenhurst, a charming high street that has a handful of local owned shops and tea rooms, with a running ford at the bottom. Sometimes you even see a donkey or two having a stroll down the high street!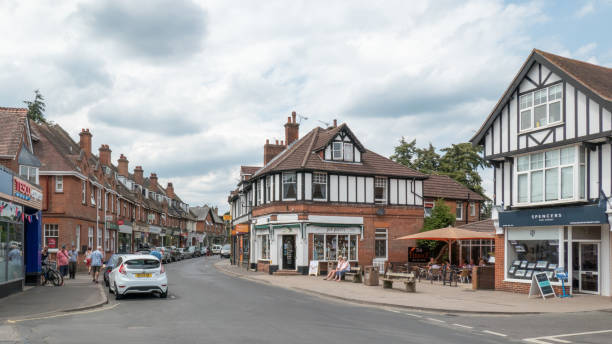 If you head out of Brockenhurst toward Lymington, on your left you will come across Setley Ridge. Here you will find a farm shop, a small vineyard, a garden centre and The Daisy Tea Garden who have a wonderful selection of cake! Their farm shop is stocked full of local produce, with a range of goodies that you'll want to take home with you. They also sell their own wine and the fantastic products from New Forest Aromatics, a local company who use local ingredients to make ethical beauty products and candles.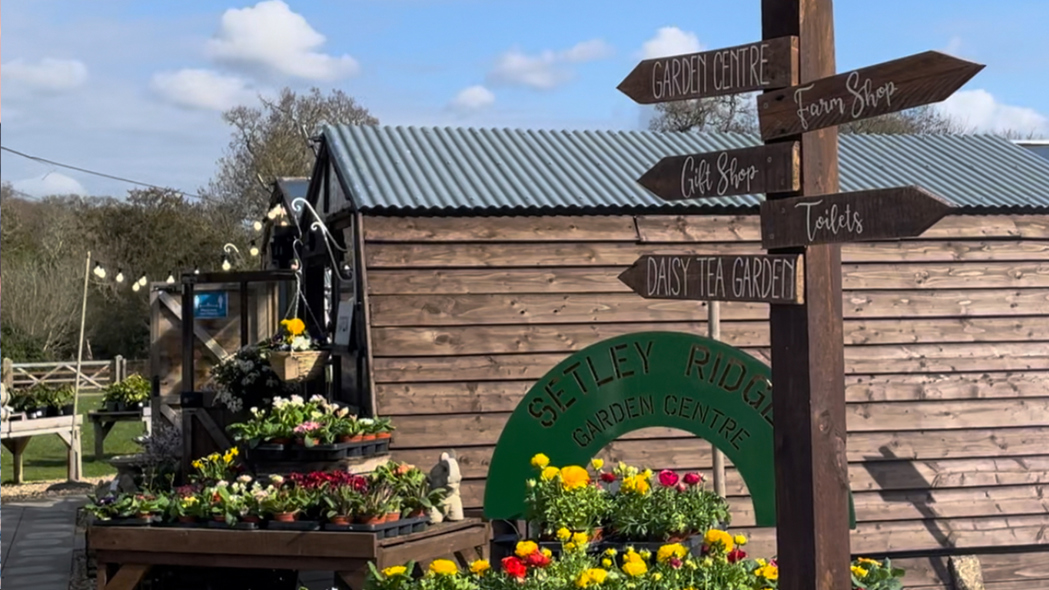 Just a little further up the road from Setley ridge is Pig Beer, a local family run micro brewery. Two brothers and a cousin started the brewery up on an old pig farm, and now they have their own tap room and beer garden. If you can't get over to the guys at Pig beer during your stay, not to worry as you will find their beer on our bar menus!
Lyndhurst (4.3 miles)
Our second closest village is Lyndhurst, the New Forest 'capital'. Walk along the high street and you will see the swinging signs to independent cafes, shops, and even a traditional sweet shop! Lyndhurst is also home to the famous Boltons Bench - the gateway to the New Forest. Take a short hike up to the top of the hill, sit on the bench underneath the giant yew tree, and take in the views of the landscape, you may spot a few horses or donkeys grazing.
Lyndhurst is a great place to hire bikes for the day and go for an adventure into the forest. You can pick a bike up and a coffee from The Woods Cyclery, get yourself a map from the visitor centre, and head straight into the forest from Boltons Bench. When you've finished and handed your bike back in, round your trip off in Lyndhurst by treating yourself to an afternoon tea at Peggy Mays Café - their homemade cakes and scones will leave you wanting more!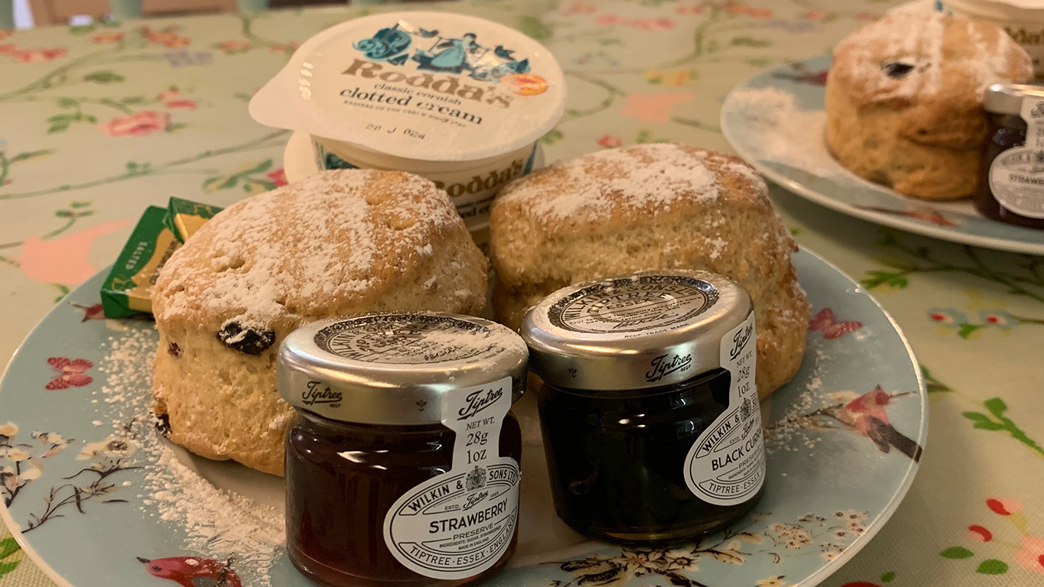 Beaulieu (5.2 miles)
Beaulieu is a small but very picturesque town, that packs in so many activities for all ages. Meander up the high street for a bite to eat at Steff's Kitchen, located in the garden centre. Across the road from Steff's Kitchen you will find Patricks Patch, a great learning garden for kids.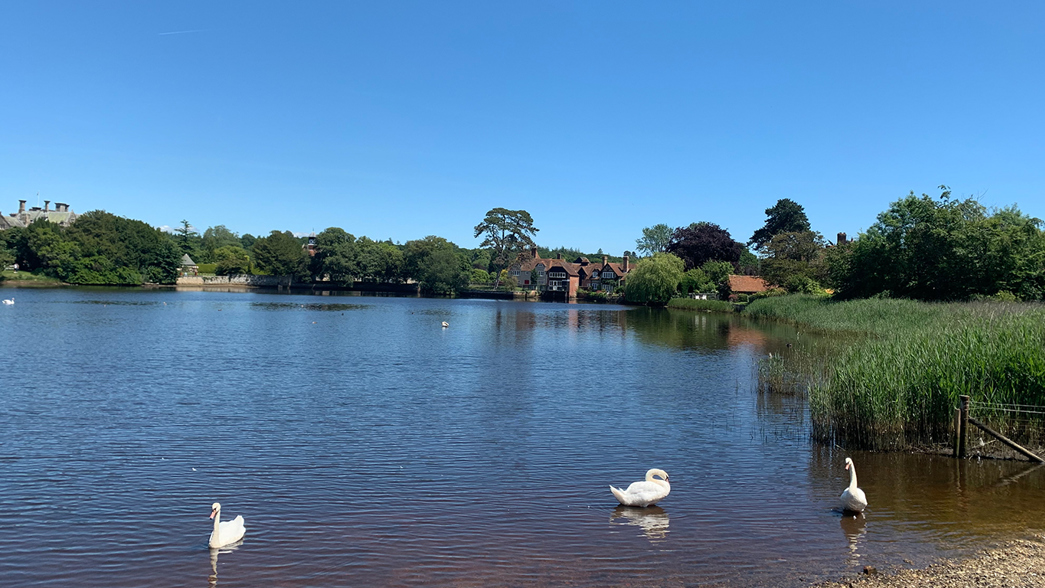 For those that are after a trip to a museum, the National Motor Museum is a great place to explore. Home to one of the finest collections of cars, motorcycles and motoring relics in the world, you will see the likes of the earliest motor carriages, to classic family saloons, to legendary F1 cars.
If you want to stay outside, why not walk or cycle the two mile stretch from Beaulieu village to Buckler's Hard. Along the way you venture along the marsh routes to see if you can spot kingfishers or other wetland birds. Once you reach Bucklers Hard, treat yourself to a well deserved pint at The Master Builders before heading back.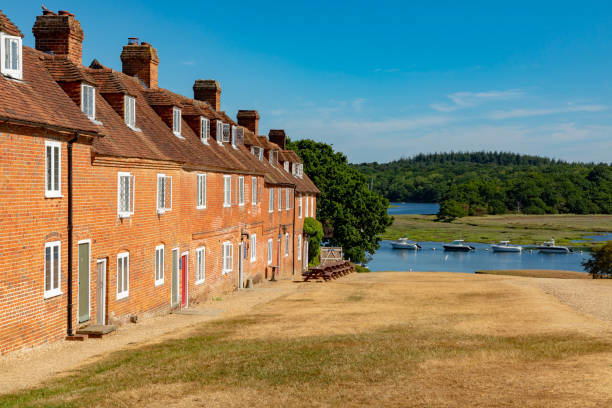 Just slightly outside of Beaulieu you will find Exbury Gardens, a 200 acre garden and woodlands, that encircle the Rothchild family house in the area. The gardens border the Beaulieu River at the most southern end. There are plenty of places to picnic, several nice cafes during peak seasons (and a vegan pop up spot), an excellent plant nursery, and many historically important collections of trees. There is also a steam train that snakes around the gardens and areas that are only accessible by the train!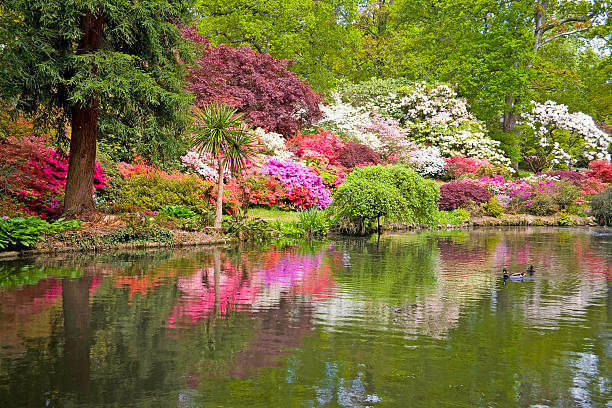 Lymington (5.8 miles)
Just a 10 minute drive from THE PIG, or short train journey from Brockenhurst, you will stumble upon the beautiful market town of Lymington. The high street is bustling with a range of shops, bakeries, cafes, and a fish and chip shop or two. You can walk down the cobbled road towards the Old Town Quay, where you may just spot a fisherman unloading his catches from the day. Down here, we recommend treating yourself to some New Forest ice cream (you will be spoilt for choice from the abundance of ice cream vendors!) and taking a stroll along the waters edge to soak up the atmosphere.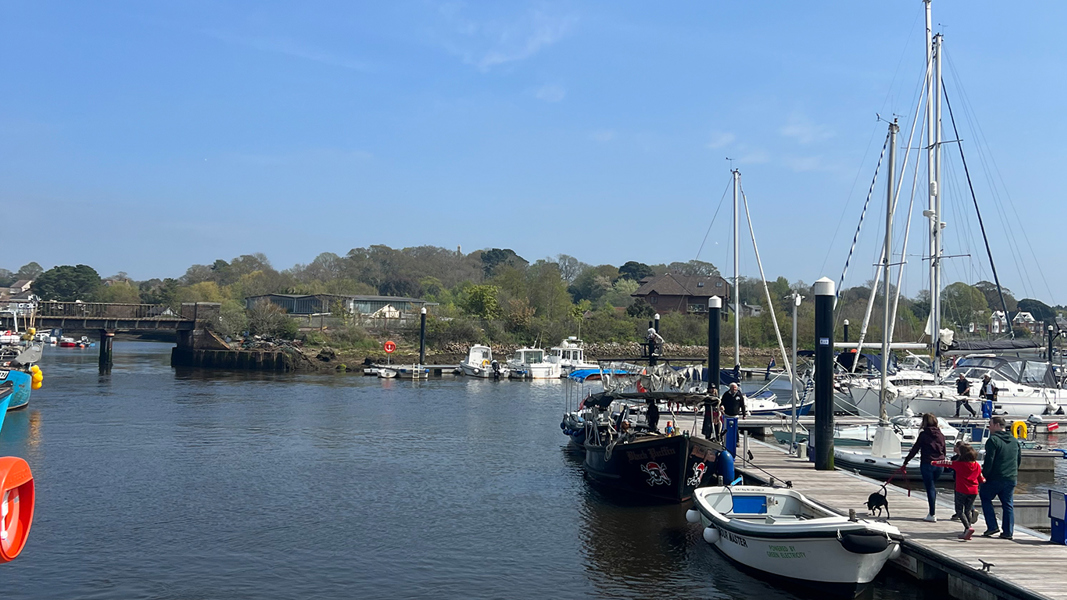 If you are after something a little more filling than ice cream, then visit Coffee & Drift who do some amazing toasties and smoothie bowls or head to The Tinkers Granddaughter a plant-based deli with daily changing offerings.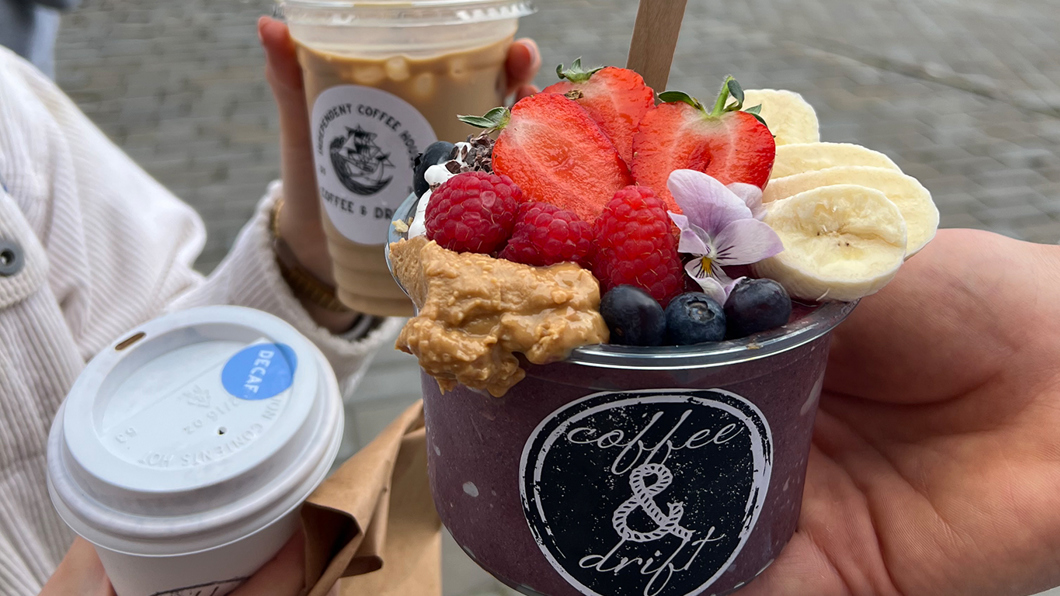 There are some really fun activities around Lymington that are perfect for individuals, couples, groups, or families. Why not hire a Kayak from New Forest Adventures or Lymington Kayak Hire to venture along the Lymington River, or head over to the 19th century Lymington Sea Water Baths where you can find a fantastic inflatable obstacle course. If you want something away from water, Goodall's strawberry field is open from May where you can pick your own delicious strawberries and raspberries!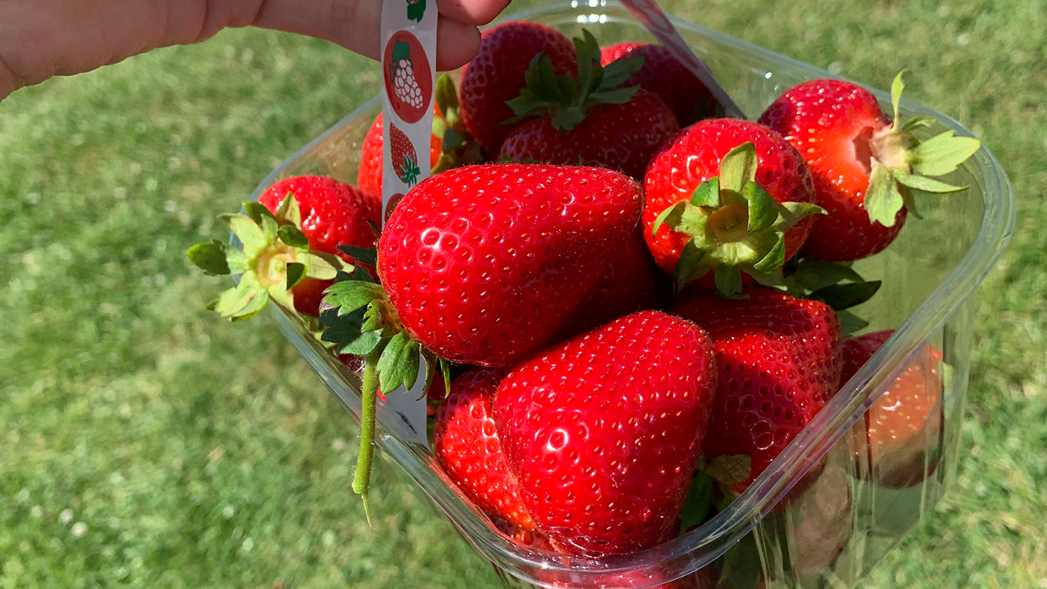 Once you have explored all that Lymington has to offer, take a short drive over to Keyhaven (22 minute drive from THE PIG), a hamlet with a quaint harbour. Here you can choose from the extensive network of paths which make up part of the Solent Way, making your walk as long or short as you wish.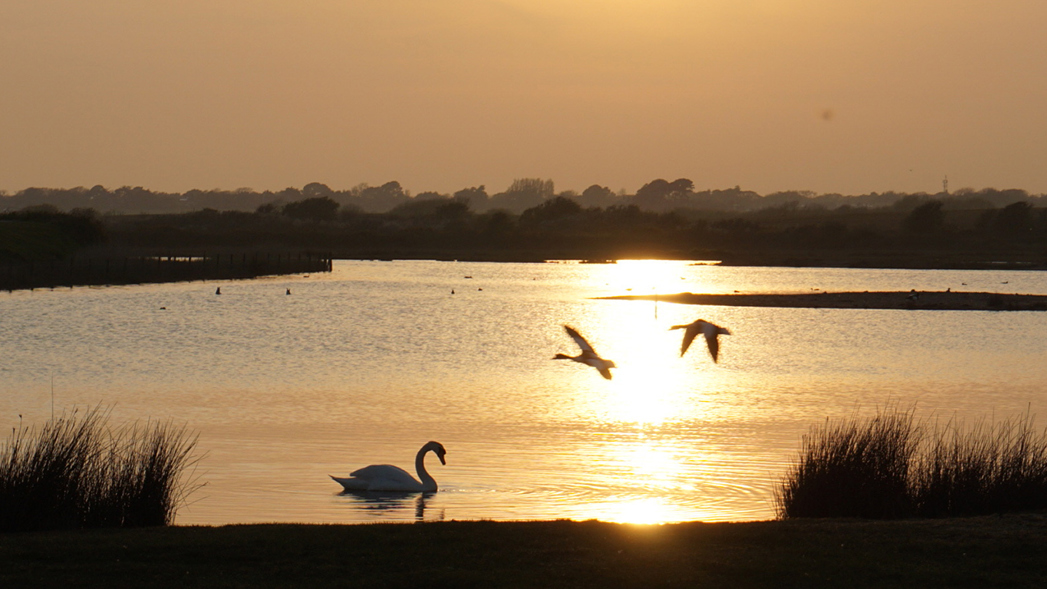 Venture down to the coast
As much as we love being surrounded by the dense trees and woodlands here at THE PIG, a visit to the New Forest is not complete without a trip to the coast! There are plenty of places to choose from around the local area that offer some beautiful walks along the beach.
One of the closest beaches to THE PIG, is Highcliffe Beach, where you can see amazing views of the Isle of Wight Needles (on a clear day). Get yourself a delicious coffee and an extra-topping donut from BigWigs Bakery, before you take a wander towards Highcliffe Castle or wander down onto the beach and walk the coastal stretch towards Avon Beach. If you choose to head to Avon Beach, The Noisy Lobster do a fantastic portion of fish and chips, that you can take away and sit watching the sea – perfect to replenish your energy for the walk back!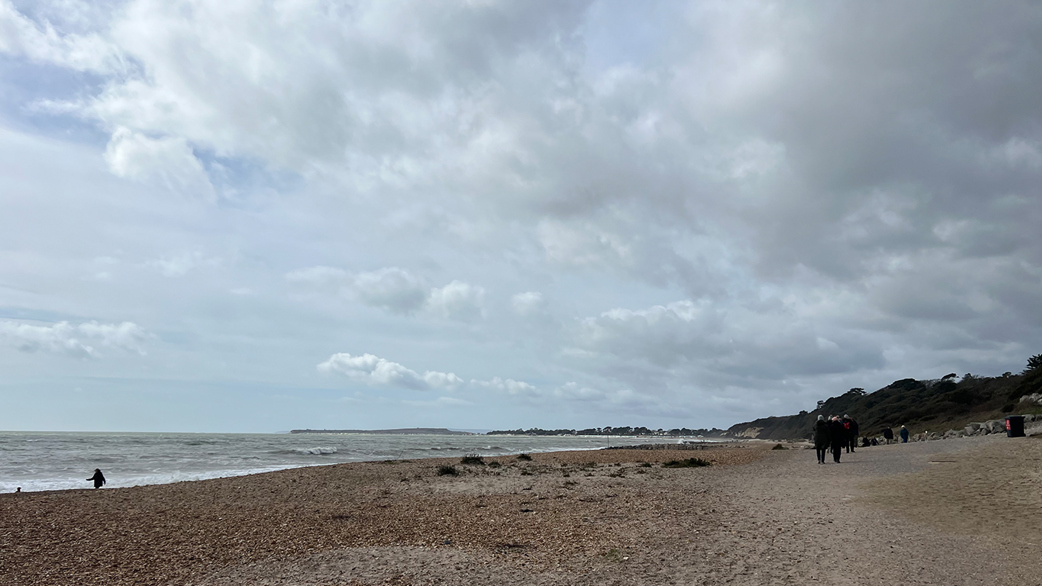 Another great beach walk with breath-taking views is walking the Hurst Spit from Milford on Sea. The walk takes you along the coastal defence towards Hurst Castle and is around 2 miles long. There is no car access to the castle, so if you don't fancy walking on the shingle spit, there is a ferry you can catch that operates daily from April to October, which departs from Keyhaven.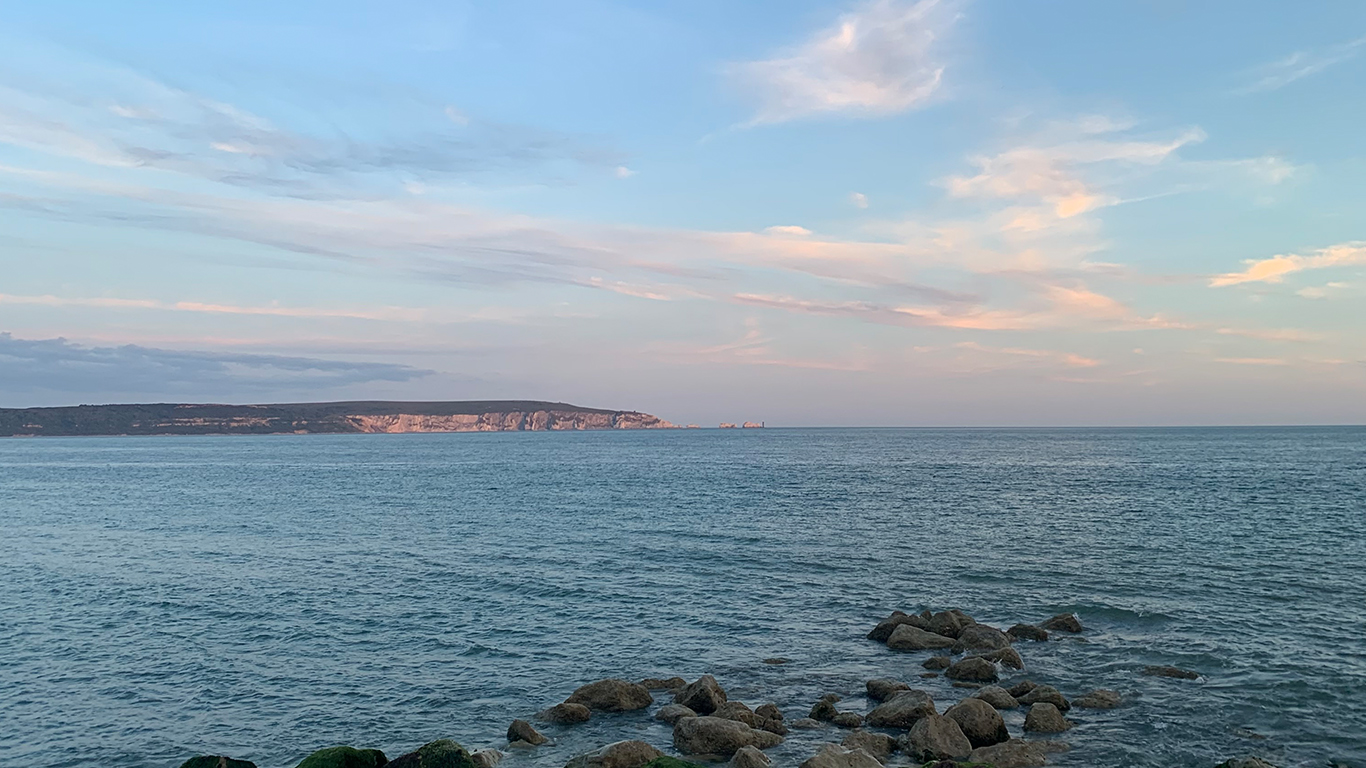 If you're after a lovely pebbled beach, picture perfect beach huts, views of the Isle of Wight, and somewhere that offers exciting water and land-based activities for everyone then Calshot Beach is your place. Here you will find Calshot Activity Centre, that offers climbing walls, a dry ski slope, and is home to the oldest indoor velodrome.
Just a stones throw away from Calshot, is Lepe Beach. Packed full of history, the area played a vital role in the D-Day landings, the Cold War, and was once a hot spot for smugglers. There is a fantastic 5 mile waymarked circular walk that takes about two hours at a leisurely pace. If you time your visit to Lepe Beach with the tide being out, then you will find a thin stretch of land that has been uncovered. This is great fun to walk along and feel like you are walking out to sea – sometimes feeling like you could walk right to the Isle of Wight!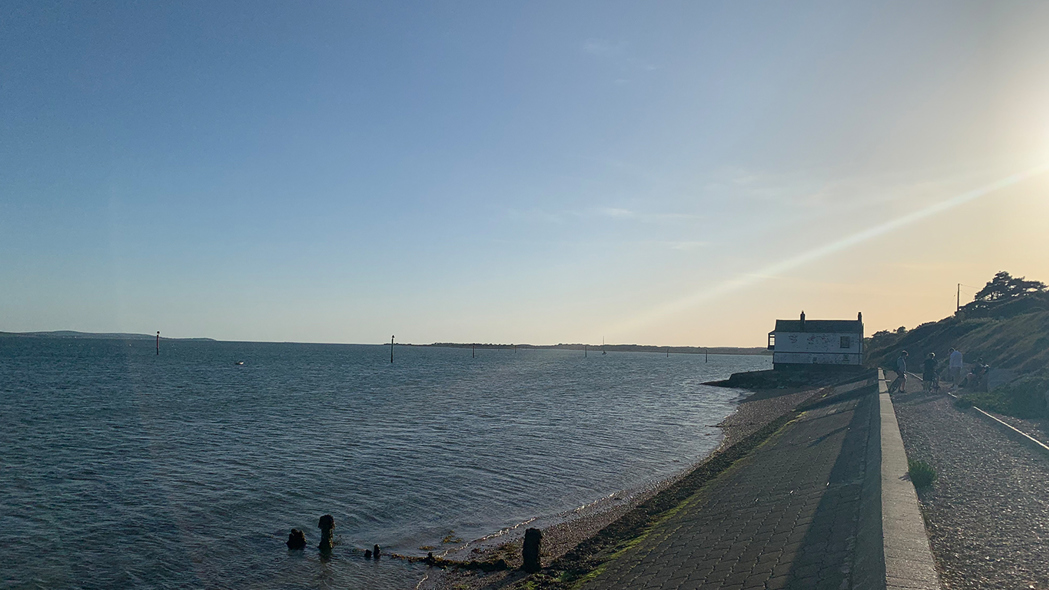 Voyage out to sea towards the Isle of Wight (20-ish miles)
If you have time, why not take a ferry trip over to the Isle of Wight! You can catch the Isle of Wight Red Funnel Ferry from Lymington or Southampton, or adventure over in a skippered rib charter from Solant Rib Charter.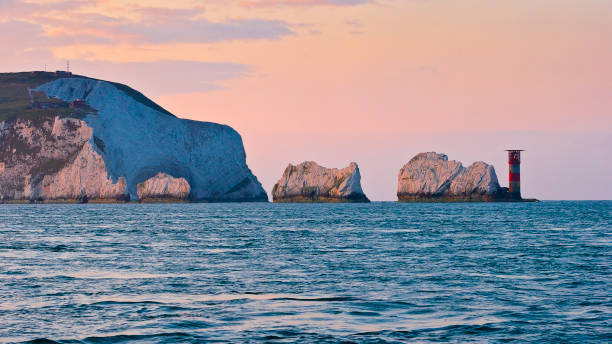 Once you're there, visit one of the most photographed group of rocks in the world, The Needles. You can do this by heading down the cable cars or view it by boat. There are plenty of great places to get a bite to eat on the Isle of Wight, but the local hot spot to The Needles, The Hut, has an amazing seafront restaurant to enjoy good food and views.
If you plan to catch the ferry from Southampton, why not pop into THE PIG-in the wall for a drink! Find out more about our Southampton PIG here.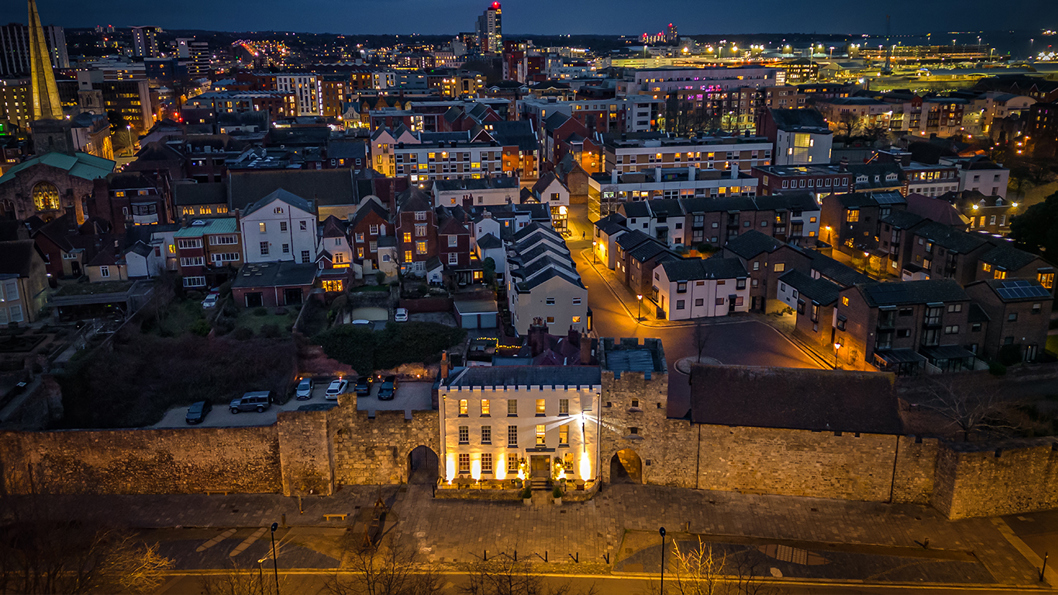 Post your #PIGPastureNew snaps and WIN!
Have you been to any of these places before, found your own hidden gems, or coming to explore our The New Forest soon? Well, we would love to see!
Share your PIG-experience with us through photo posts, video posts, or stories on Instagram or TikTok tagging us and using #PIGPasturesNew for us to see, and be in with the chance to WIN a midweek lunch for four at your favourite PIG with two bottles of THE PIG Cut Wine!
Find out more here.