Founded by photographer, Adam Brown in 2007, Orlebar Brown is a swimwear label, renowned for its beautiful prints and smart style. Sophisticated and cool, Orlebar Brown's designs are perfect for the beach, pool or as part of your summer holiday suitcase!
Adam was on holiday in 2005 with a group of friends when he noticed that there were big differences, apart from the obvious, between women's and men's swimwear….
"In 2005 I went on holiday to celebrate a friend's 40th birthday in Rajasthan. There were 30 people in the group aged between 25 - 50 years old. Most of them worked in design, took an interest in clothing - but were not obsessed by fashion. Around the pool, the women in the group looked great, but the men did not. All were wearing brightly patterned, baggy boxer short styles, briefs or board shorts. The idea for Orlebar Brown became clear when from sitting by the pool, we had to change to have lunch in the bar!"
Twelve years later, and it's one of the leading men's swimwear and leisure brands with stores in London, Cannes, St Tropez, Miami, Palm Beach, Mykonos and Dubai and just about anywhere else you might want to be seen sporting a pair of uber stylish swim shorts in the sunshine!
Orlebar Brown is all about the 'escape'! Getting away from it all and heading on holiday…even if that is just to your garden!
Adam always tries to go "somewhere interesting" on holiday with his husband, PR supremo Tom Konig Oppenheimer, every few months, but whilst holidaying abroad is not a reality for many this summer we have asked Adam to tell us about somewhere a little closer to home…
"We have a cottage in Constantine Bay (25 min walk from THE PIG-at Harlyn Bay) that is our haven away from the big smoke." Having spent every childhood holiday in Cornwall, overlooking the same bay, with his beloved grandmother, and then renting the same cottage for over 25 years, Adam and Tom returned to put more permanent roots down 2 years ago.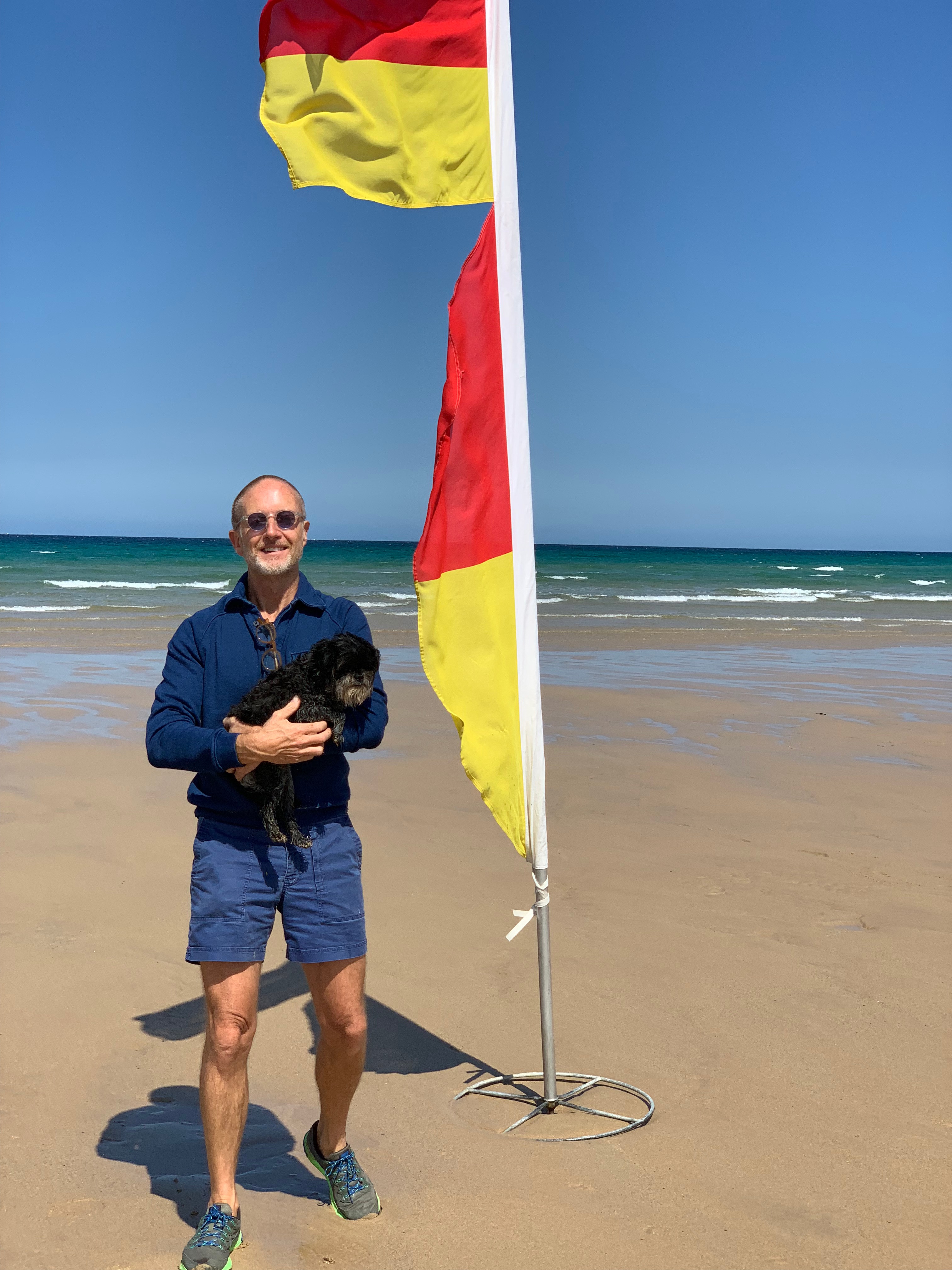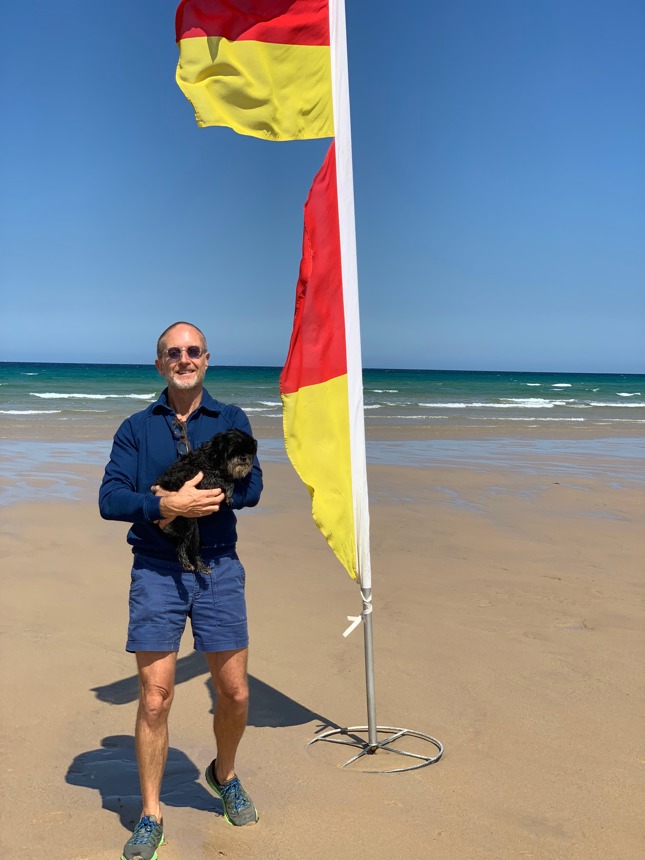 "Life is all about exploring" – though not as one might expect. "I have always travelled but I think we all need to question how we do this, as I'm increasingly aware that with every holiday, you contribute to environmental damage. My company is looking at how to holiday better," he says. "But then I realise that what I have on my own doorstep is everything I need. I don't have to fly anywhere – I just have to walk to the waves."
Adam and Tom's Insider Guide to Cornwall:
Local Knowledge
Tim Spedding the Chef
When friends come to stay, we call on the brilliant local chef Tim Spedding (he has cooked at The Ledbury, Coombeshead and The Clove Club) and his partner Louise Rødkjær, who, as we discovered on Instagram, drop off beautifully presented boxes of delicious seasonal food." @timspedding
Bodmin Nursery
Since we bought the house – and the planters – Tom has become a keen gardener. We spend hours at this friendly and brilliantly stocked nursery near Bodmin. There is a lovely café and a farmers' market, where we often meet up with friends. It is widely regarded as one of the best nurseries in the county.
Lostwithiel Antiques centre
Lostwithiel Antiques is dangerous for us. It's full of unexpected treasures, from galvanised, riveted planters to antique feeder troughs, 1950s flower containers and vintage vinyl specialising in jazz, soul, funk, disco and hip-hop. The owners Martin and Annette are real characters who deal in decorative and architectural antiques.
'I walk Cornwall' App
Both Tom and I are keen walkers and thanks to his discovery of an app called I Walk Cornwall, we have found a whole new world in the south - bucolic hills, vertiginous pathways to smuggler's coves and verdant wood walks – we would highly recommend it!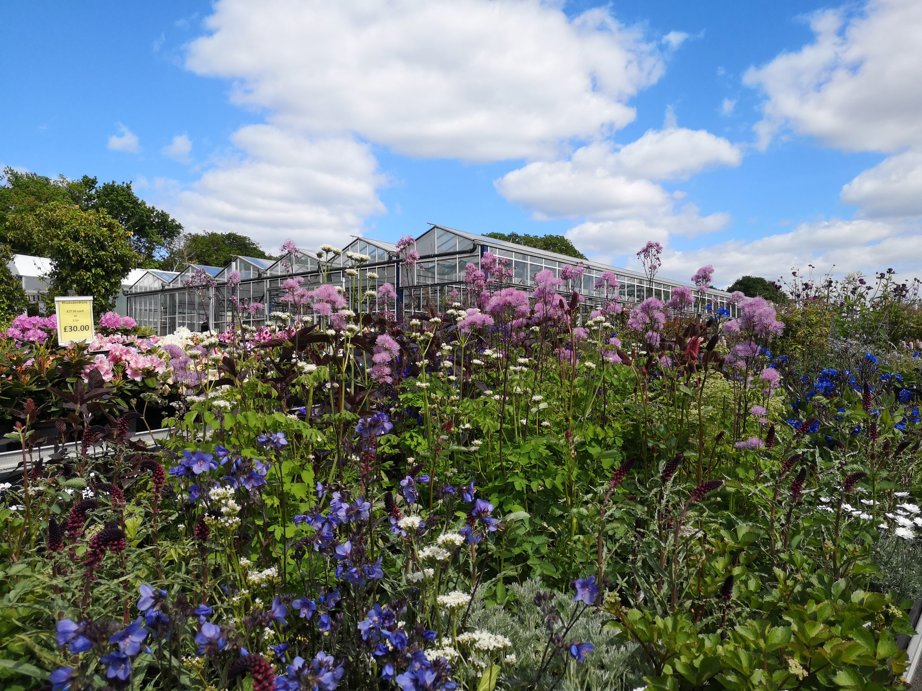 Image from Bodmin Nursey Facebook
Where we are eating
Canteen – St Agnes
A laidback North Cornwall lunch spot with a super simple menu and an amazing community feel. Adam likes to go body surfing and St Agnes is a fantastic beach. Canteen is one of our new favourite restaurants. It's a perfect spot for Tom, who is vegan.
Fitzroy of Fowey
Fitzroy is a 30-minute drive for us to the historic harbour town of Fowey, made famous by the fact that Daphne du Maurier lived there. It was opened by the team from Primeur and Westerns Laundry and they have sharing plates, which we love.
The Hidden Hut
Everything about The Hidden Hut is heaven. It's perched on the edge of the coast path near Portscatho on the beautiful Roseland Peninsula, on the south coast of Cornwall, overlooking Porthcurnick Beach. We eat freshly made food cooked in an outdoor oven at long shared tables in biodegradable boxes, so there is no waste at all or washing-up for them! We even have their cookbook at home.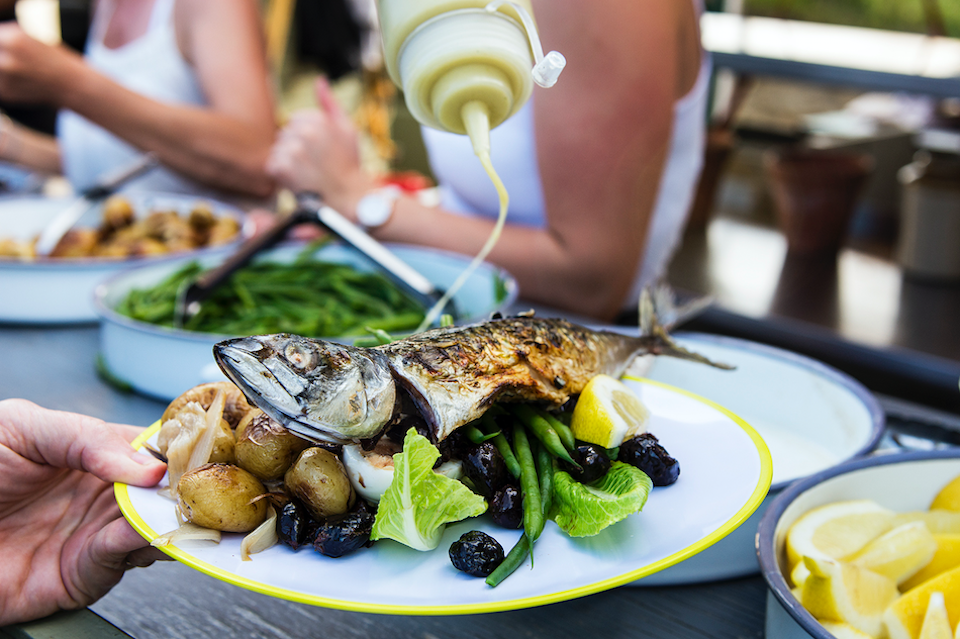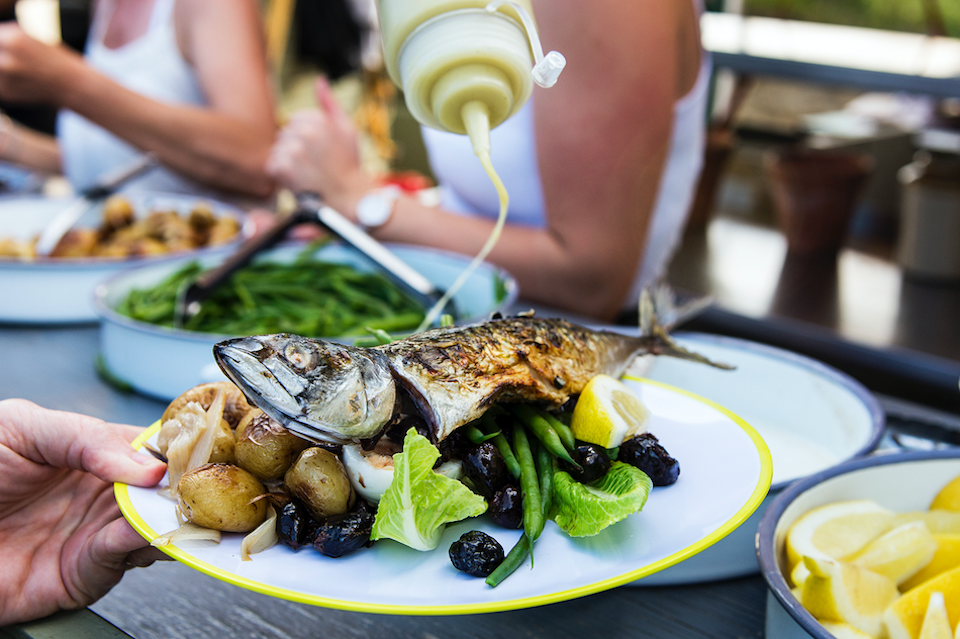 Image from Hidden Hut.
Something to take home...
Lin Lovekin basket weaver
A very talented basket-maker who uses willow grown and harvested from her own withy beds, as well as Somerset willow to make high quality baskets to order. You can get your hands on everything from backpacks, log and linen baskets, bike baskets and large and small shoppers as well as something more bespoke. One day we might even take a basket-weaving course. Who knows!
John Webb pottery
This is a wonderful potter who we have started to collect who makes Cornish wood-fired salt-glazed pottery
Prindl Pottery
Chris Prindl is an experimental ceramicist based in North Cornwall. We met Chris through a local friend and he has made a lot of customised lamp bases for us.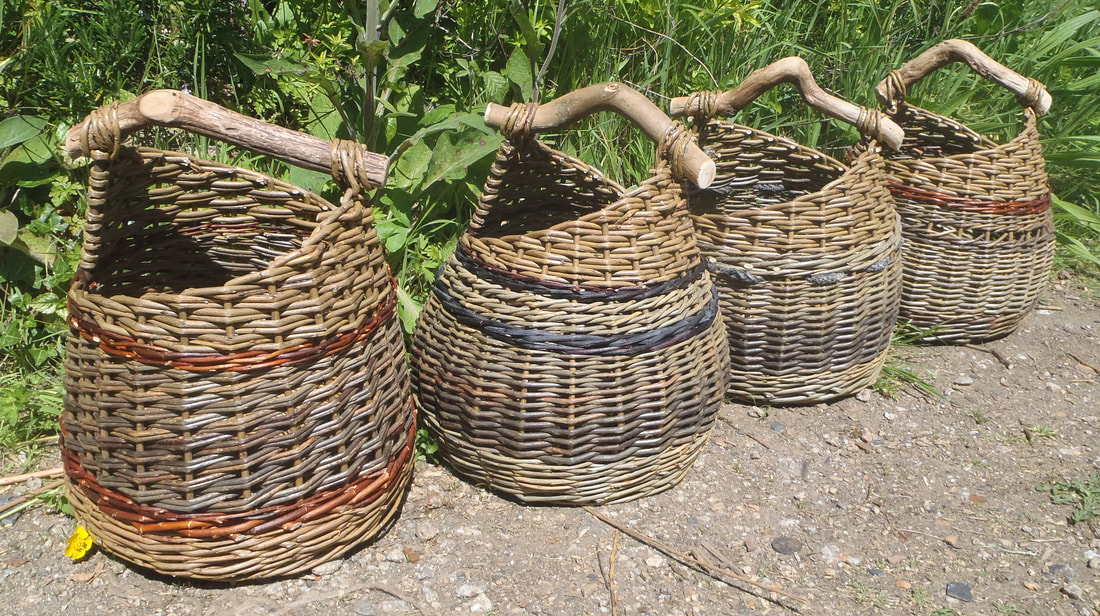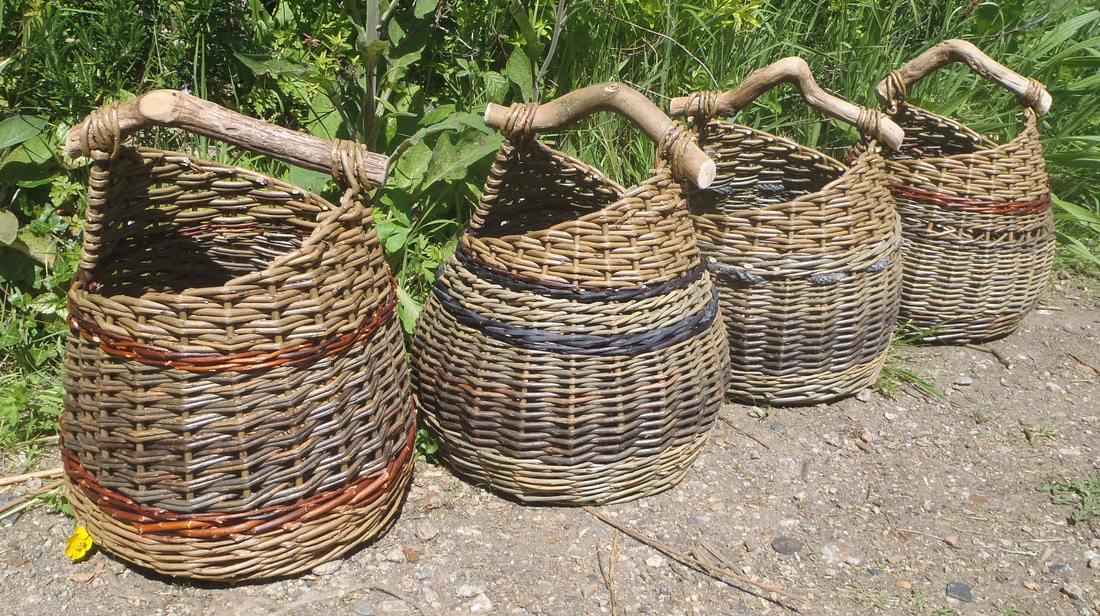 Image from LinLovekin Baskets.
Don't forget to follow us on Instagram for our next PIG Insider Guide: @the_pig_hotels