If you are planning to grow your own veg this year in your garden or allotment you may want to consider building some beds. Beds are a great way of organising your garden in such a way that is both neat and tidy, as well as allowing access in all weather conditions without having to walk on the surface of the soil.
There are lots of kinds of bed to choose from and these can easily be split into two main categories - flat beds and raised beds, but before you decide what type of beds you would like to build, you should find a sunny area of your garden that has good airflow without being too exposed to the wind, these conditions should provide a perfect space to locate your beds!
Flat beds
Flat beds are the simplest form of bed, they can be created by marking out an area of your garden and simply removing the turf from the surface, this area can then be dug over with a fork and raked level, before adding some well-rotted manure, or other organic matter, prior to planting out your seedlings. Incorporating more organic matter over subsequent seasons will help to improve both the health and the drainage of the soil.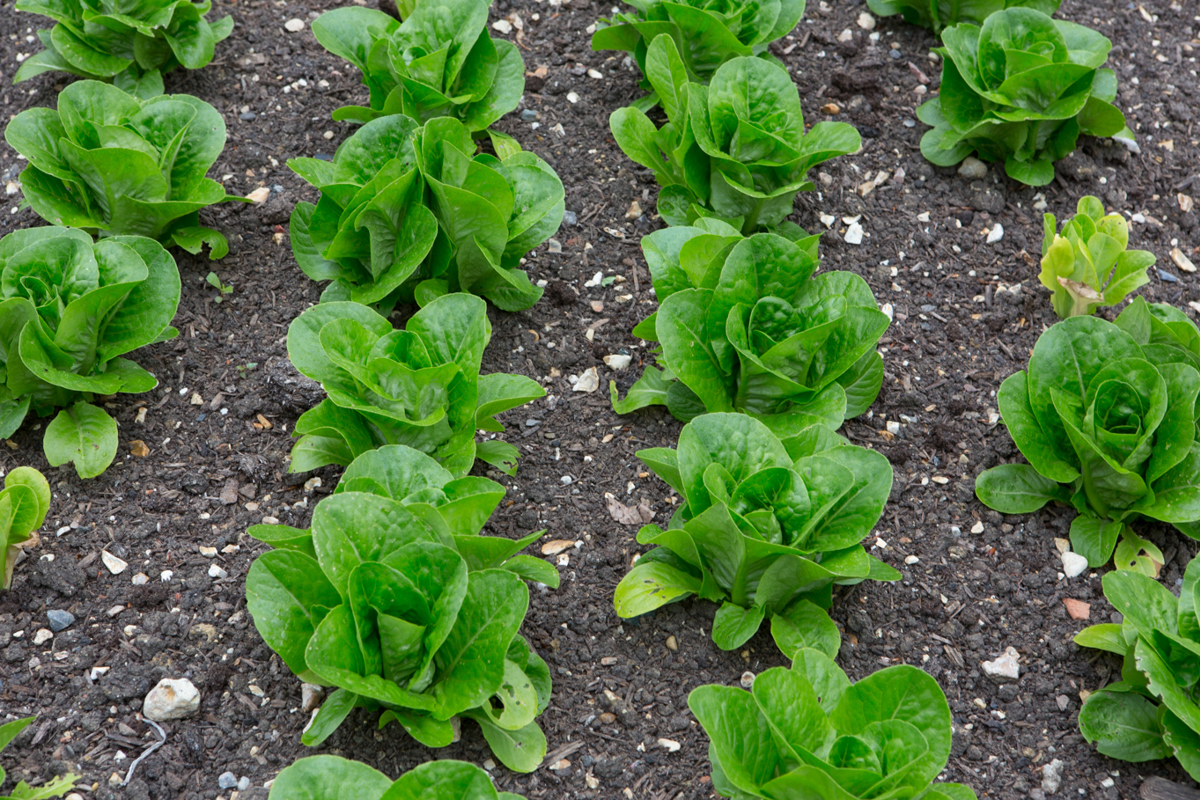 Raised beds
At THE PIG we use raised beds, these work better for us because manure or other nutrients added, are easier to control as they are concentrated within the bed, which over several years will improve the fertility of your soil as well as encouraging beneficial invertebrate activity and improving drainage. The improved drainage can also lead to warmer soil temperatures early in the year, which in turn gives early sowings a better chance of survival, however, it is worth noting that you will need to water raised beds more than flat ones during the summer.
Raised beds are a great way of growing a wide range of plants, and are particularly popular for growing fruit and veg.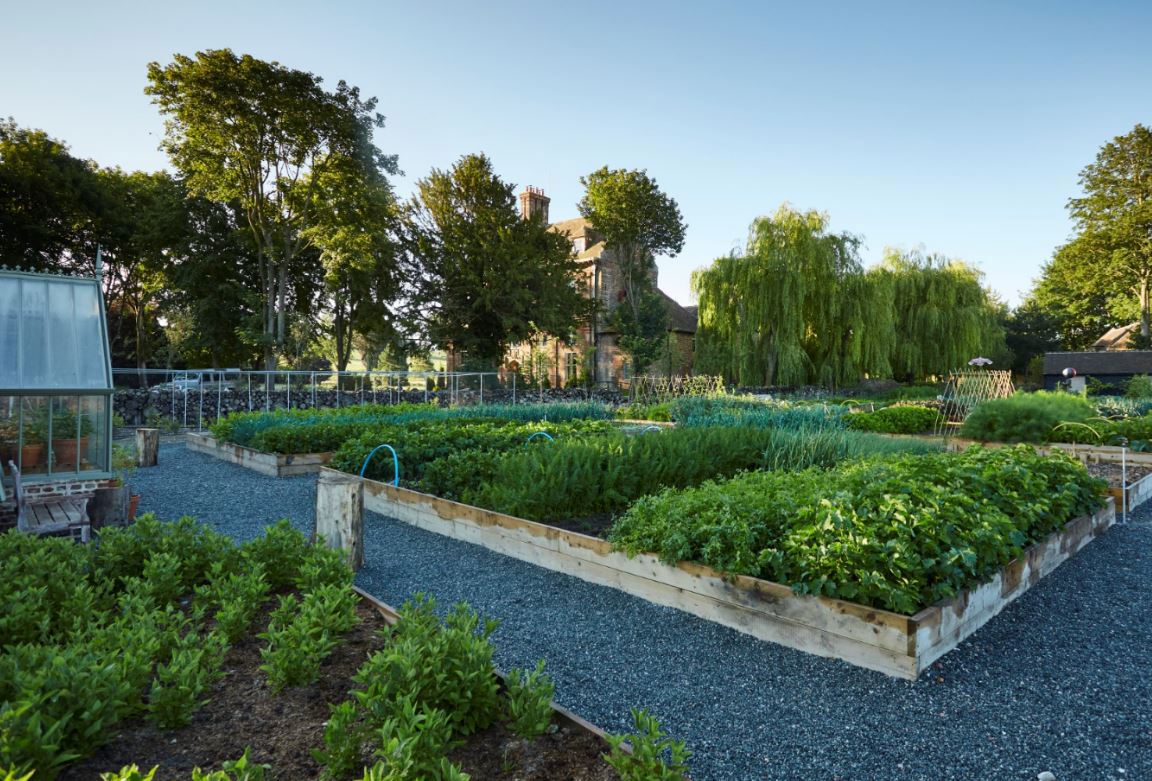 So…if you are tempted to give it a go at home, here are my simple steps to building your own raised beds:
Mark out the area where you want to build your bed and remove any turf or weeds.
Edge the area with 20x2.5cm timber edging boards supported at regular intervals by vertical stakes made from 5x2.5cm baton. When installing these stakes remember that once the bed is full the main pressure will be coming from the inside of the bed outwards, this means that some stakes will need to be on the outside of the bed to brace it.
Fill the bed with some good quality topsoil mixed with some well-rotted organic matter at roughly a 1:1 ratio. At THE PIG we like to use a half and half mix of mushroom compost and farmyard manure as our organic matter.
Once the bed is full you will need to rake the surface thoroughly to break down any larger clumps of soil and create a smooth, flat surface roughly flush with the tops of your edging boards.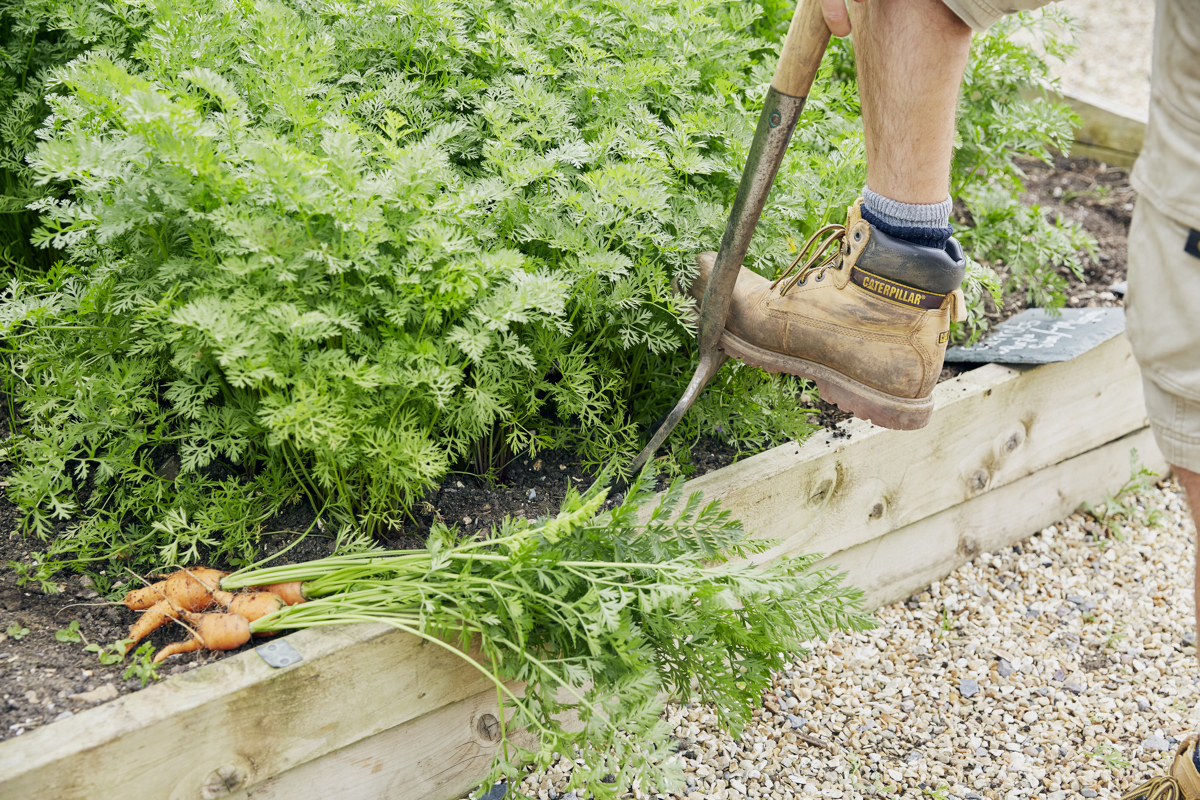 Raised beds do not just have to be built out of timber though, you can buy prefabricated ones from a garden centre that are made from a range of materials, or if you're feeling really creative try building some yourself out of old bricks, corrugated iron, or other materials that you have to hand.
Now its time to get planting! Whether you're sowing seeds or planting seedlings, be sure to read the seed packet or plant tag carefully, so that you know what conditions the plants need to thrive. Be sure to set up a regular watering schedule so that you don't forget to hydrate your tender young plants!