There's no doubting that English wine is having its moment in the spotlight.
More and more people are choosing local when it comes to their favourite tipple, and we love it so much we've been working with Britain's oldest vineyard for years.
Hambledon Vineyard is set on the edge of a small village in Hampshire and began production in 1952, when Major General Sir Guy Salisbury-Jones planted his first grape varieties. 
Fast forward 66 years, and Hambledon Vineyard now produces three varieties of award-winning English sparkling wine: the Classic Cuvée, Classic Cuvée Rosé and Premiere Cuvée.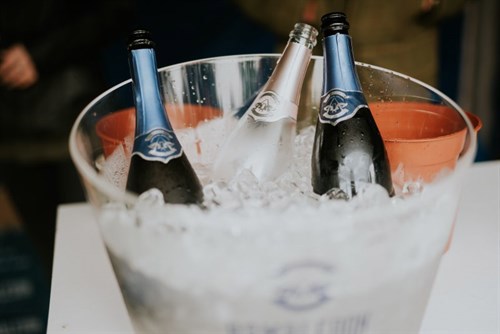 The perfect partnership 
THE PIG and Hambledon Vineyard first joined forces in 2014, when the Classic Cuvée was chosen as the pouring wine for our restaurants with rooms.
With the vineyard's close location to THE PIG and THE PIG-in the wall, Hambledon is one of the suppliers on our 25-mile menu.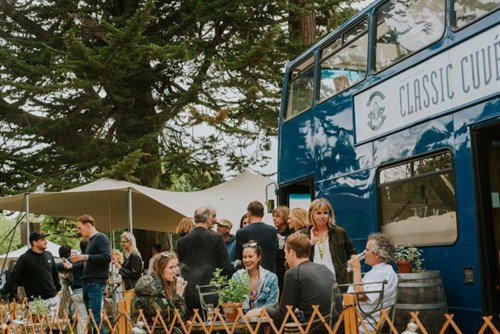 All aboard
This year, we've invited Hambledon Vineyard to come on the road with us at our Smoked & Uncut festivals – in none other than a vintage double decker bus! 
The Hambledon Vineyard bus was refitted by a team working at the vineyard especially for the festivals, with one very special feature on board: an English sparkling wine bar.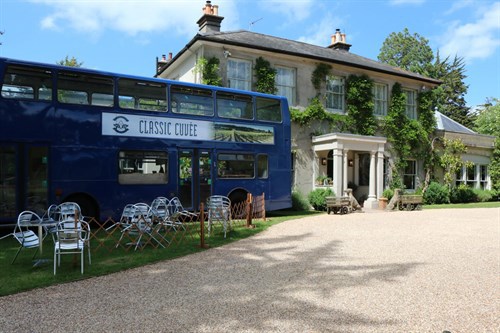 Mark Jones, event manager at THE PIG, said: "We've loved having the Hambledon Vineyard double decker at each Smoked & Uncut weekend. It's a very impressive backdrop and there has been a lot of partying in style on board."
Festi-fans have been enjoying our favourite, the Classic Cuvée, along with the stylish Classic Cuvée Rosé, from the Hambledon tent and soaking up the understated luxury atmosphere.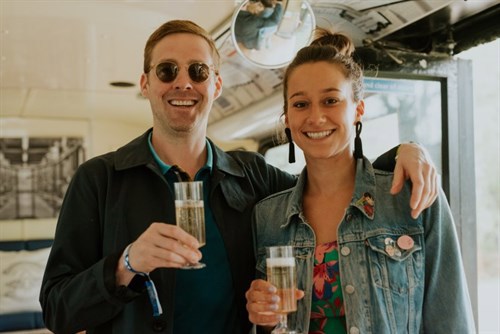 To celebrate Hambledon Vineyard's location at what is recognised as the birthplace of cricket, the bus has been fully decked-out in a vintage cricket theme.
Enjoy a glass of Hampshire's finest
Make sure you don't miss visiting the Hambledon Vineyards tent by booking tickets to the last Smoked & Uncut event at THE PIG-at Combe here.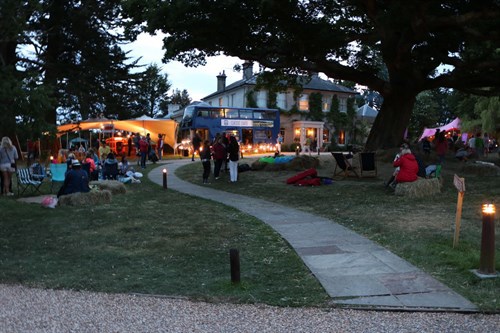 If you're stopping by any PIGs in our litter for a long weekend, or even just a long lunch, don't forget to share your snaps on Facebook, Twitter and Instagram – and tag your shots with #ThePigHotel and #piggythings.