We love our Gingerbread PIG biscuits all year round, but so that you can enjoy them at home this Christmas, here is our secret recipe for that you can give them a go with the family! They are delicious, easy to make and a real Christmas treat but also make a lovely homemade gift for someone…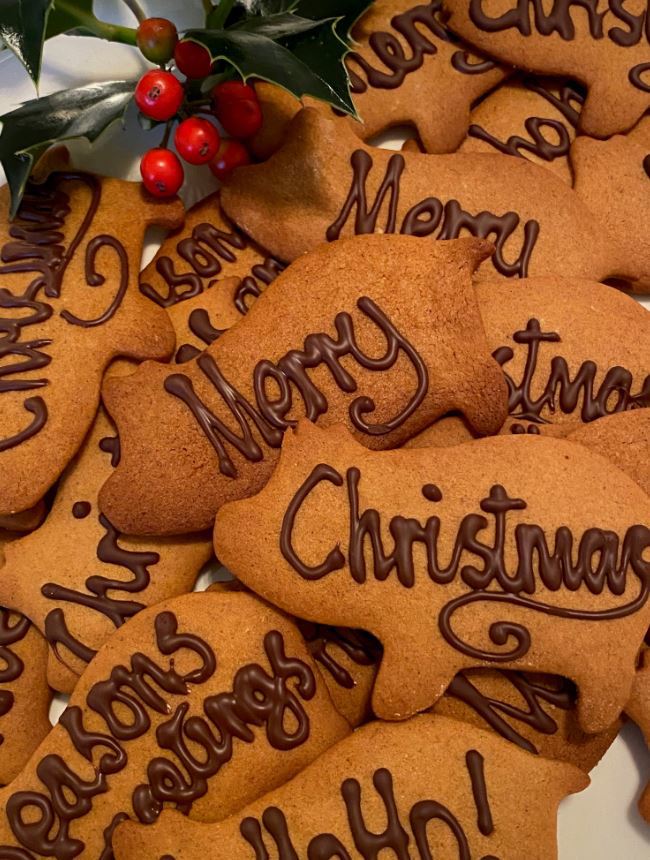 What you'll need:
125g Softened butter (preferably unsalted)
350g Self raising flour 
125g Soft light brown sugar
200g Golden syrup
3g Bicarbonate of soda
6g Ground ginger
3g Ground cinnamon
25g Whole egg
What to do:
Add the flour, bicarb and spices to your mixing bowl.
Break the butter into pieces and add to the bowl.
Gently mix together with your hands, or the beater attachment, until you have a fine crumb (like a crumble). If you are using a food mixer, turn it off.
Now add the soft light brown sugar, and gently mix. Beat the whole egg, weigh 25g and add to the bowl, but do not turn on.
Now add the golden syrup to the bowl, and start the mixer, or using your hands, gently mix together, but do not overwork the dough.
Cover the bowl and allow to rest for 10 minutes.
Remove from bowl and gently bring together using your hands, into a ball.
Using the palm of your hand, gently press, to flatten the dough, then wrap in cling film, and chill in the fridge for at least 2 hours.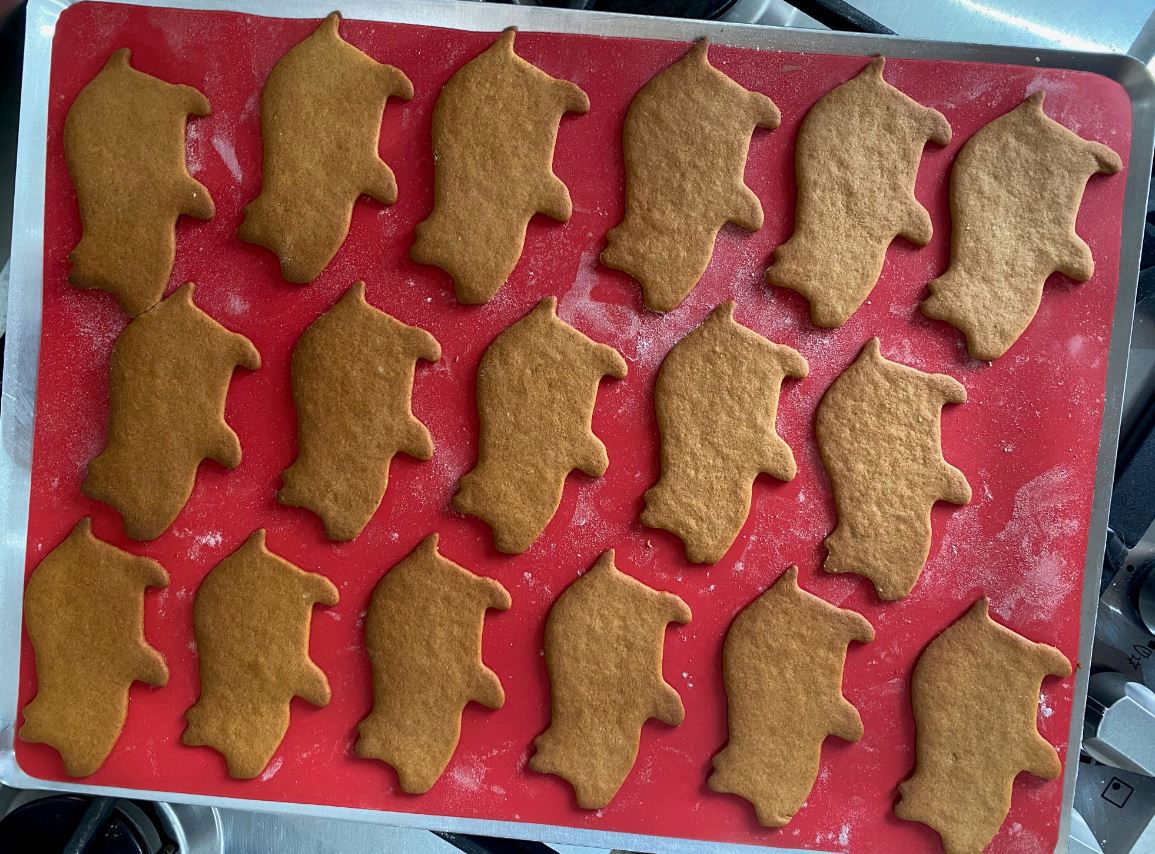 Get baking:
Preheat your oven to 175 degrees.
Divide the dough into manageable pieces and return all but one to the fridge.
Dust the worktop with flour, and roll out the dough (this can be tricky as the dough softens quickly, and becomes very sticky, so use flour to help).
Cut out your ginger pigs, and place onto a lined baking tray (parchment, greaseproof paper, or a baking matt).
Any remaining dough, should be reformed and chilled again before using, but if you have room for more, on the baking tray, start with a new portion of chilled dough.
When you have finished, the trimmings from all the dough can be moulded together, wrapped in cling film and kept for another day.
The dough will last 5-7 days, if wrapped well, and stored in your refrigerator.
Place the ginger pigs on the middle rack of your oven, and cook for 7-9 minutes in a fan oven, or 8-10 in a conventional oven.
When ready, they will be a dark golden brown, but still very soft, so leave the pigs on the baking tray until completely cold.
Gently remove with hands or stick a knife or spatula under to loosen them.
The pigs should be crunchy, with a spicy caramel taste.
Store in an airtight container.
Enjoy!