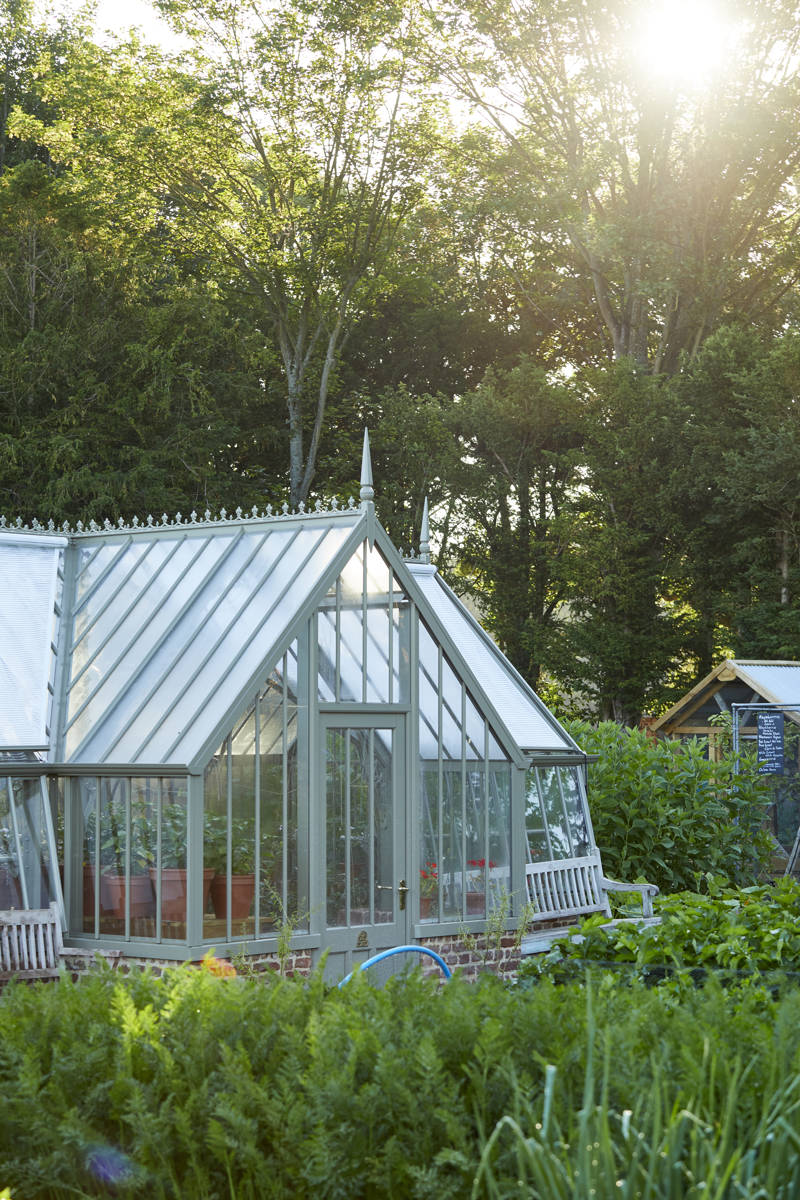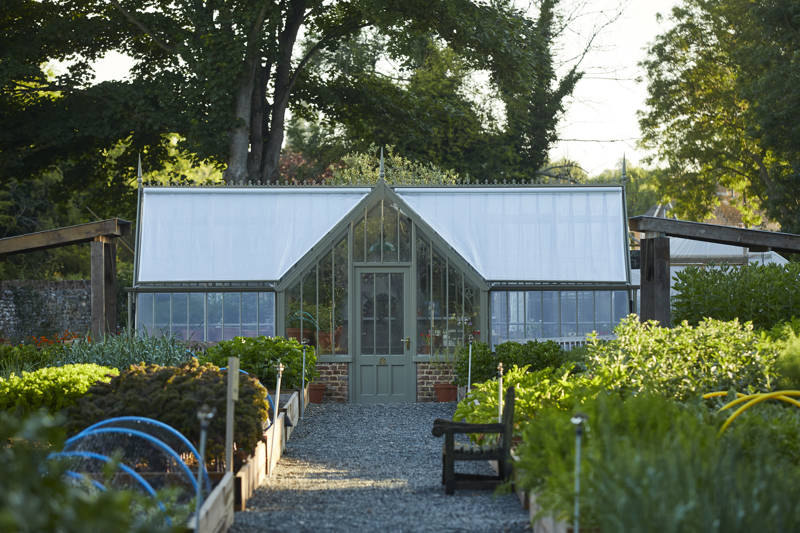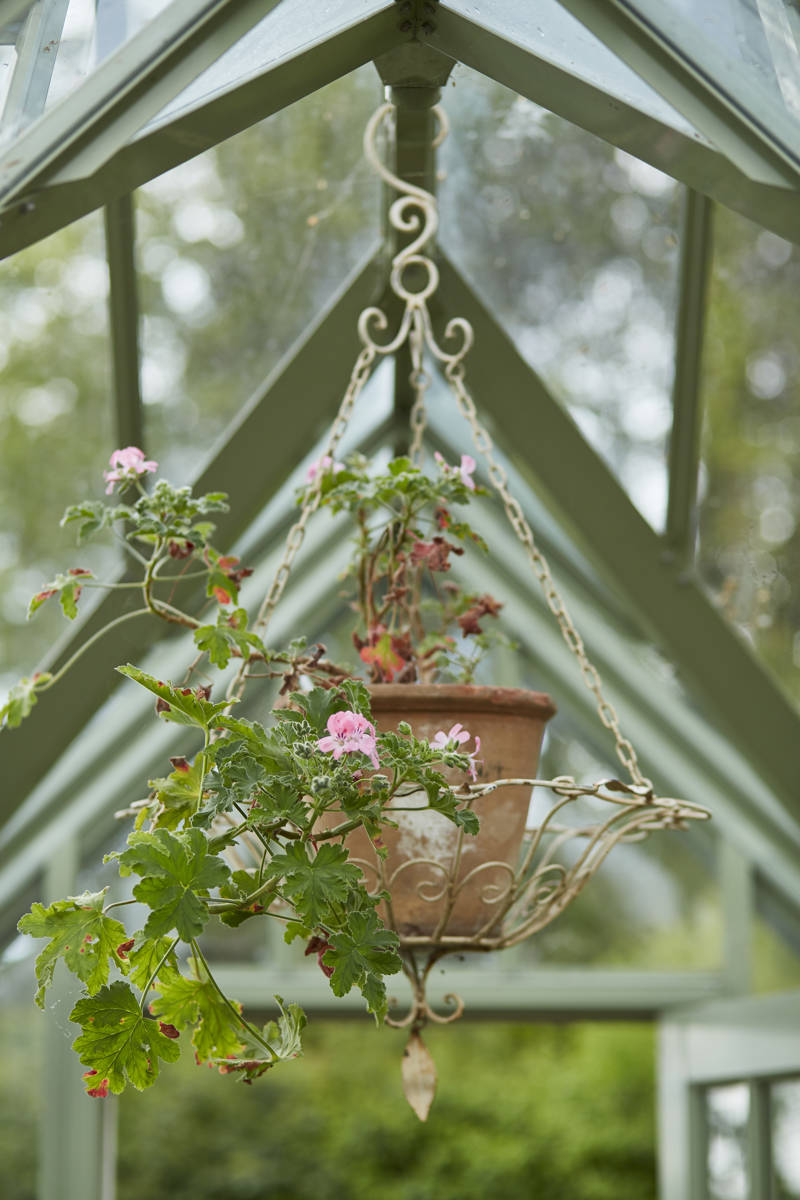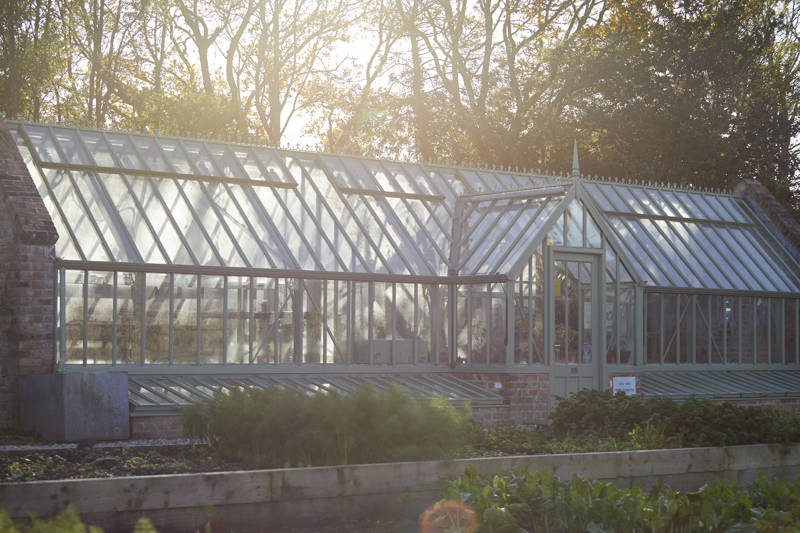 Spring is the time when the Kitchen Garden really comes alive! We start to harvest our crunchy Purple Sprouting Broccoli, delicious Asparagus, zingy Rhubarb, and many more fresh produce! We can also start to plan and sow for the warmer months, which makes our Alitex greenhouses super busy.  We spoke to the Brand Director of Alitex, Nelly Hall, about what they're doing in their greenhouses and what they've been growing this spring...
Where do you start with the greenhouses in spring?
The best kick-start to the warmer months, if you didn't get around to it in winter, is a good clean up. Pests can start to emerge as the days warm up, and the greenhouse is their first home, so scrubbing your pots, windows, benching and floors is a great way to get things ready.
What are your top tips for planting in spring?
At this funny time of year, and with this spring being one that has been the wettest in decades, a greenhouse is a magical place to be, even when the winds are howling and the hail is coming down hard. The flip side is the sunny days that carry significant solar gain, which is glorious – but really important to throw open your ventilation and get air circulating.
You may have gotten your seeds going early in the winter, but if not, now is the ideal time. Starting from seed is not only really satisfying, but it is also incredibly cost effective. A little heat in the greenhouse is a great help to protect against cold night time temperatures and boost germination – more cost effective and targeted if you have a propagator. If you are keen for your plants to be growing strong early on, then LED lights are a must for the greenhouse and will give your plants that helping hand.
What are you growing over at Alitex? 
At Alitex, we are growing all of our plants for our stand at this year's RHS Chelsea Flower Show, and the combined use of the tips above, have so far, yielded great results for us! We have also been growing lots for our shows beyond Chelsea and for personal home use (plenty of veg!). However, we are trying to resist the temptation to sow the whole packet at once and to focus on succession sowing - only sowing a few crops at a time to reduce waste. This does also mean fewer seedling to prick out each time!
We are also using the halfway house of the cold frame increasingly at the moment to toughen up our larger plants and get ready for the big wide world.
How do you deal with pests getting into the greenhouse?
We are battling pests now and we are regularly dousing with SB plant invigorator and bug killer, a safe non toxic pest control. One big tip, as well as the aphids – do a slug and snail check every day. It is amazing where they hide and we find new ones each day! We are currently trialling 3 natural deterrents – crushed baked eggshells, used coffee grounds, and wool. So far the wool and coffee are working well for us, and both work as a great compost material, so it is best to only add to the soil as you plant out.
If you fancy seeing an Alitex greenhouse in action, then head over to your nearest PIG, to see what produce our Kitchen Gardeners are growing for the warmer months. Or, why not pop along to the Chelsea Flower Show to see Alitex's stand and say hello to our friends. You can find their stand at MA 336.