The long, hot summer is finally over, and at each PIG in the litter our kitchen gardeners have been hard at work harvesting fruit, vegetables and herbs ready to make their way onto menus.
Alex Coutts, head kitchen gardener at THE PIG-at Combe, took us for a wander around the plots to see what's happening as we move into the new season.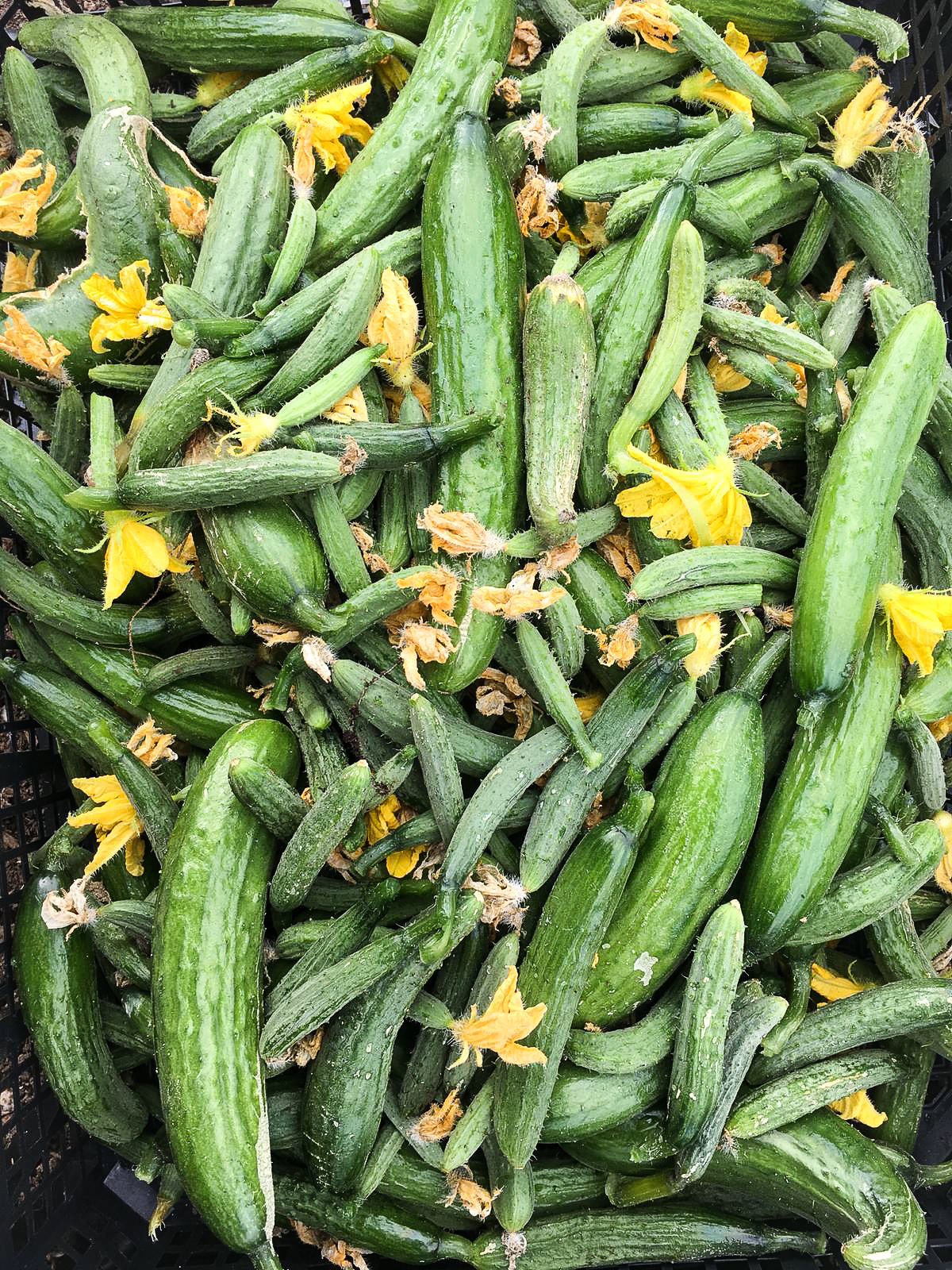 Preserving for winter
Ahead of the coldest months of the year, the kitchen team at THE PIG-at Combe have been pickling and preserving ingredients. Cucumbers of all sizes have been pickled to last through the winter, ready to make a welcome sharp addition to rich, hearty dishes.
Herbs are also being saved for winter. Different types of thyme, including foxley, caraway and common thyme, all enjoyed good summer growth and have been hung up to dry out in our flower room, next to the Georgian kitchen.
The thyme is joined by both summer and winter savory: herbs that add spicy, bitter and peppery flavour to dishes.
Harvesting summer's top crops
As the sunny season comes to an end we're reaching the end of our tomato and pepper crops, although this year we've produced more than other summers thanks to the hot weather.
Many crops are at their prime right now. Towards the end of the summer we enjoyed a glut of berries, and now the apple and pear trees in our orchard are dropping ripe fruit for us to gather every day.
Over in the greenhouses, a mass of squashes have been taken out of the ground to even out their 'sun tan'. As they grow in their patches, only one side of the squashes is exposed to the sun, Turning them over to even them out ensures they're waterproof which means they can be stored at a lower temperature until we're ready to use them.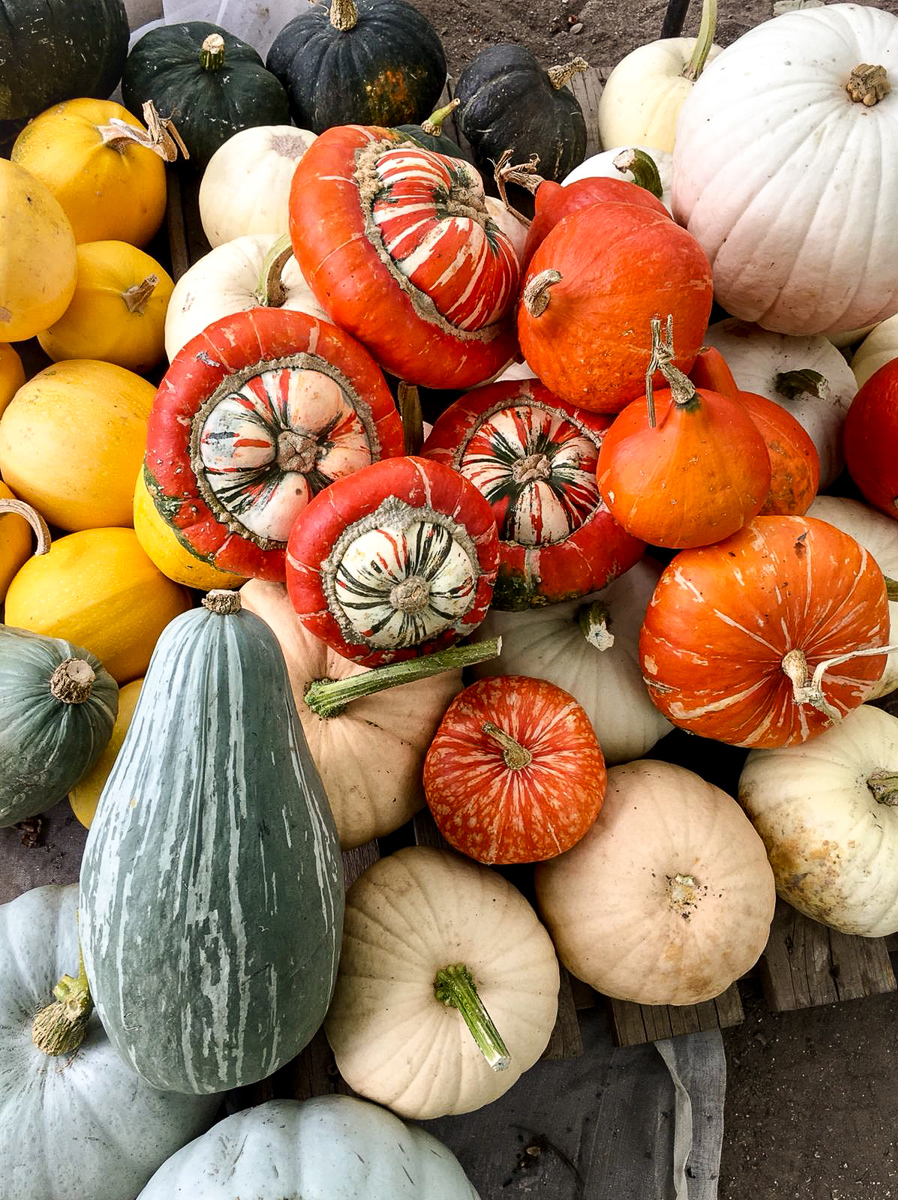 This year we've grown an eclectic mix of squashes, from the white-hued ghost pumpkin, pale Musquee de Provence squash and dark-green skinned kobocha squash, to the elongated blue banana squash, stripy Turk's turban, bright orange ichi kuri kuri, pale green crown prince and yellow spaghetti squash.
Each different type of squash takes a certain length of time to be stored – some are ready after a week, while others may take a month or longer.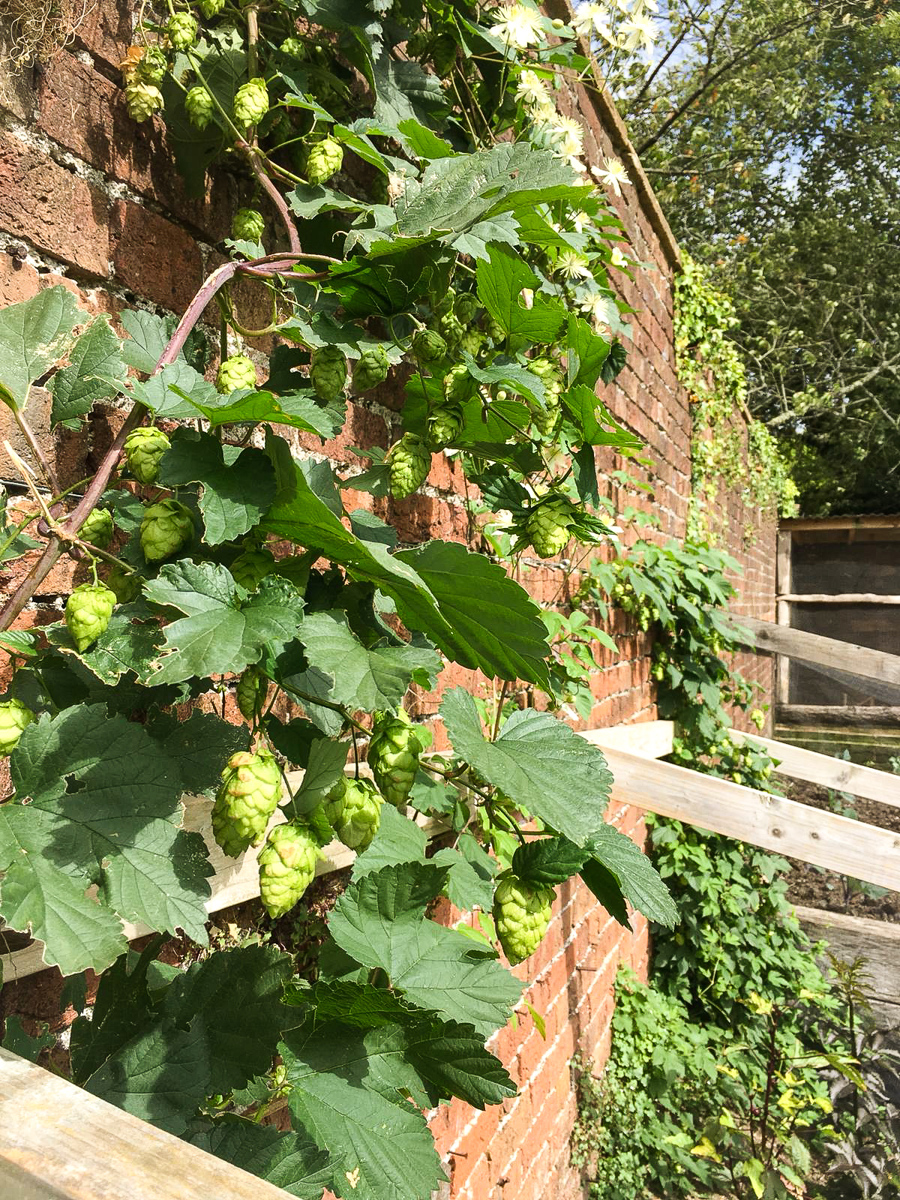 Alex's favourite crop of the season however, are the eating grapes straight from the vine. Alex told us he thinks they're the best grapes he's ever tried and that thanks to the excellent summer weather, he predicts it'll be a good year for English wines.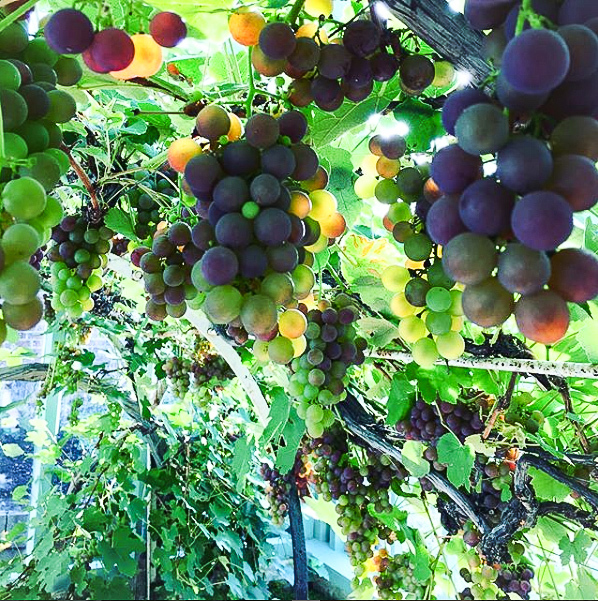 Changes in the vegetable beds
While most of the big changes in the beds happen over April and May, the kitchen garden team are always adding new varieties based on the season.
Winter lettuce types such as Winter Density and Arctic King have gone in, alongside chicory plants (which also happen to be popular with the local pheasants!).
This exciting time of change in the kitchen garden will be reflected in our local, seasonal menus at each PIG. Come along and join us for a meal, seasonal infused cocktail and wander through the kitchen garden.
We love to see your visits on Facebook, Twitter and Instagram – and don't forget to share your snaps with #thepighotel and #piggythings.