Despite having many other animals at THE PIG–at Combe including our quails, Wellsummer, Araucana and Legbar chickens, and Oxford Sandy and Black A pigs, this year Mark Perry, head groundsman has some new residents to look after – a trio of festive birds!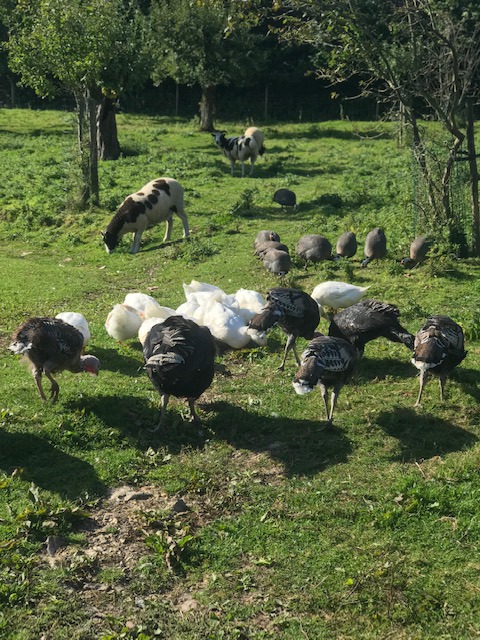 Mark discusses how the birds arrived at THE PIG – at Combe this year…
Having grown up in Norfolk, I have fond memories of turkeys roaming around loose on pastures and stubbles with the freedom to wander, do a bit of sunbathing and run around in the rain! With this in mind, I suggested to Dan, the Head Chef at THE PIG-at Combe, we try the same thing here.
The trio of birds arrived in the spring but were quite slow to lay eggs, however, now they are getting comfortable egg laying is on the up and the time is getting closer for those mature birds to grace our menu here at THE PIG-at Combe.
This will be the first year we have ever had our own turkeys and they will feature on our menu this Christmas; we are looking forward to experiencing the taste. Our plans for 2020 are to expand the operation and hopefully procure many more turkeys for next year.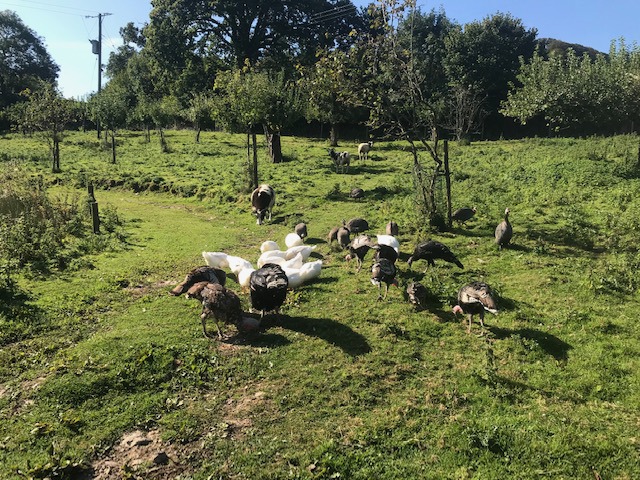 To everyone spending Christmas at THE PIG-at Combe this year we hope you enjoy the turkey!