Smoked & Uncut is heading back to three of our PIGs this summer, and we're excited to offer all-new experiences as part of our feasting tickets.
Angela Hartnett, half of Hartnett Holder & Co restaurant at Lime Wood hotel, will be bringing her mobile Field Kitchen to each event, along with chefs of the day, to bring something different to Smoked & Uncut. 
As well as the Field Kitchen, celebrated chef Mark Hix will be combining his passion for British ingredients with the flavours of India at his Ruby Murray House at every Smoked & Uncut event.
We spoke to Angela to get her top picks for making the most of a feasting ticket this summer.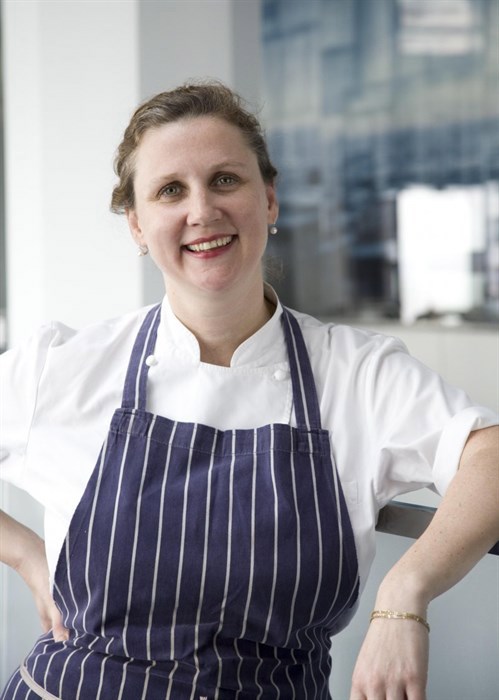 We can't wait for you to bring your three-course feasting menu to Smoked & Uncut. What can we expect from the Field Kitchen menu?
Our mobile Field Kitchen will be popping up in each Smoked & Uncut festival field this summer, and you can expect something different from each pop up! I have invited some of my great chef mates to showcase their signature styles over the four festival dates and you will be in for a treat with each.
Lee Tiernan, whose edgy take on Turkish flavours is taking East London by storm, will be creating the menu at THE PIG, while Sophie Michell is bringing her classic Californian style to THE PIG-near Bath.
Neil Borthwick and I will be Lime Wood's double act, serving classic sun-drenched European flavour to the Forest, and to top it off seafood extraordinaires Mitch Tonks and Mat Prowse will be serving up the seaside at THE PIG-at Combe.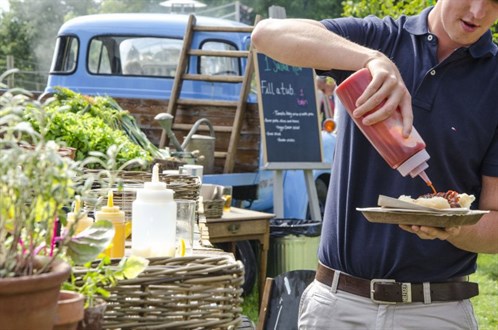 What are you most looking forward to at Smoked & Uncut this year? 
I am really looking forward to tucking into Mark Hix's curries in his Ruby Murray House! I have been lucky enough to try some of the options already and I can tell it is going to be order of the day for lots of festival goers as the sun goes down. 
I will be looking forward to sitting down for a nice cold beer and a curry and watching The Wailers at THE PIG-at Combe, when all the festivals are done. I do love to have a little boogie to some of the music! 
I also think the food stalls this year will be offering some of our best festival-food yet.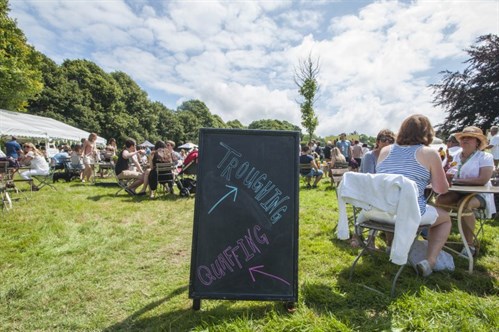 What are your highlights from previous Smoked & Uncut festivals?
I have been involved for the last four years, since we took Smoked & Uncut from a chilled afternoon in the hotel grounds to a proper festival. 
The first year we offered glamping at THE PIG-near Bath has to be a real highlight. I hosted the glampers for dinner on the Saturday night and it was the most glorious evening.
I went a bit mad with the seven-course menu and as the sun was setting we were still cooking lamp chops on our big barbecues with chefs holding their phones up to keep some light on it! The wine was flowing and I think everyone had a great evening.
The weather at Lime Wood last year was pretty testing, but the teams all pulled together to really make the festival the best it could be and give our guests a great festival experience!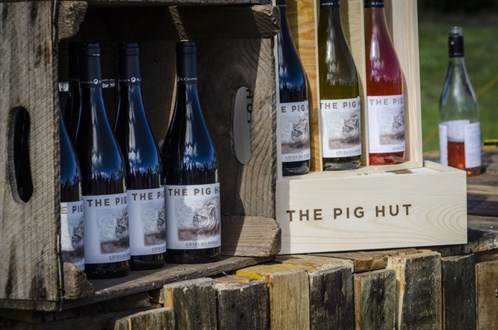 What makes the venues and feasting areas so special?
Holding the festivals in the grounds of these gorgeous hotels certainly means the backdrops are pretty unique, with lots of rolling hills and green trees.
They're not too big either, so you're not marching for miles to get from one place to another. You really can set up camp with your friends and keep popping back to the bar or food stalls without taking too long. The feasting venues will be cosy, intimate and great fun – a perfect way to meet new festival friends.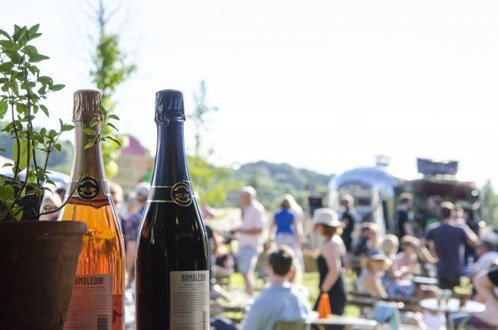 Why is a Festival Feasting experience the best way to take in Smoked & Uncut?
There is nothing better than sitting down to a great meal with friends, and that is what the Feasting tickets offer.
Both pop-up options, The Field Kitchen and Hix's Ruby Murray House will be positioned right in among the festival action so you won't miss out on the main stage acts. You can just watch the world go by, chit chat over something delicious and the afternoon will just fly by!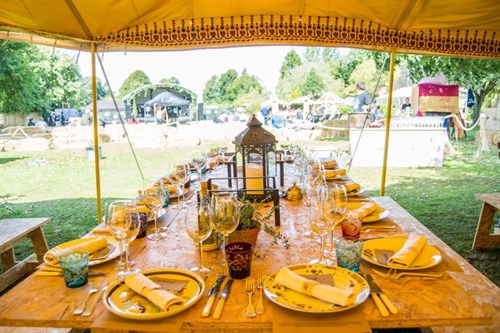 Tickets for Smoked & Uncut Festival Feasting experiences are available here and selling fast.
Don't miss the opportunity to join Angela and her specially-selected team of chefs, as well as Mark Hix's Ruby Murray House, at PIGs across the South this summer.