Our focus at THE PIGs is on authenticity and informality of design, food and service. Home-grown in every way, we are hands on and passionate about being different within our space and for all aspects of the craft of hospitality. We want to give our teams a great place to work that is fun, professional and just little bit different, with bags of opportunity!
With no requirements other than passion for the hospitality industry, great chat and a hunger to be successful, we offer a unique opportunity for you to gain unrivalled access to the nerve centre of our business and the industry.
THE PIG-on the beach Open Day: Restaurant & Bar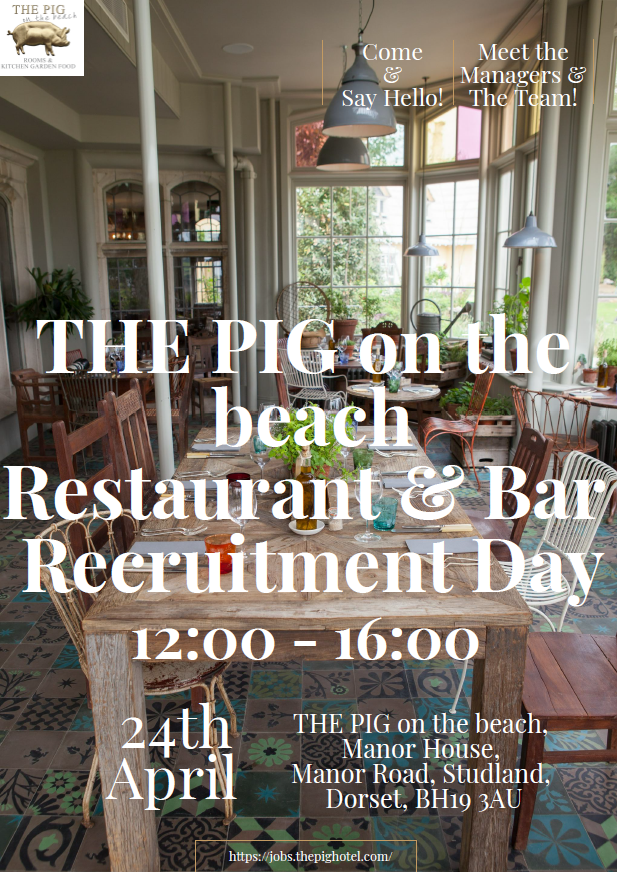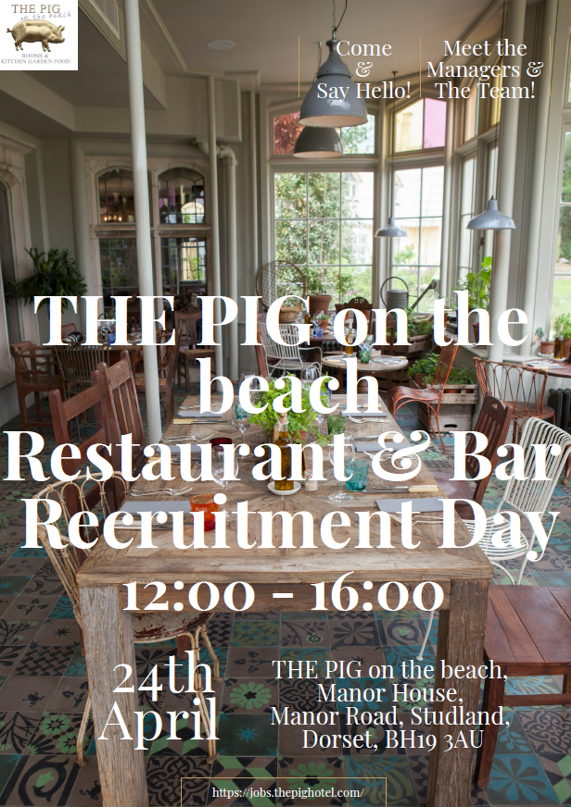 Wednesday 24th April 12.00pm – 4.00pm at The Summer House, THE PIG-on the beach.
Our doors are open, no need to register!
Our mellow yellow house situated along Studland Bay is home to the uninterrupted views of Dorset's sandy coastlines.
Everyone joining our home-grown teams can expect to be valued, nurtured and celebrated. Our teams are built around dedicated, enthusiastic, curious, forward-thinking, open-minded individuals and above all are fun to be a part of!
Whether you're looking to launch your career or take on a fresh challenge - we'll have an opportunity for you. We are recruiting for roles of all levels in our restaurant and bar, including a Restaurant Supervisor, Bartenders and Waiting Staff.
Come and have a tour, have a chat with our Managers and learn more about what we can offer you!
Find out more about Jobs at THE PIG-on the beach.
Have a question? Feel free to send us a message on our Live Chat or call 01929 450288.