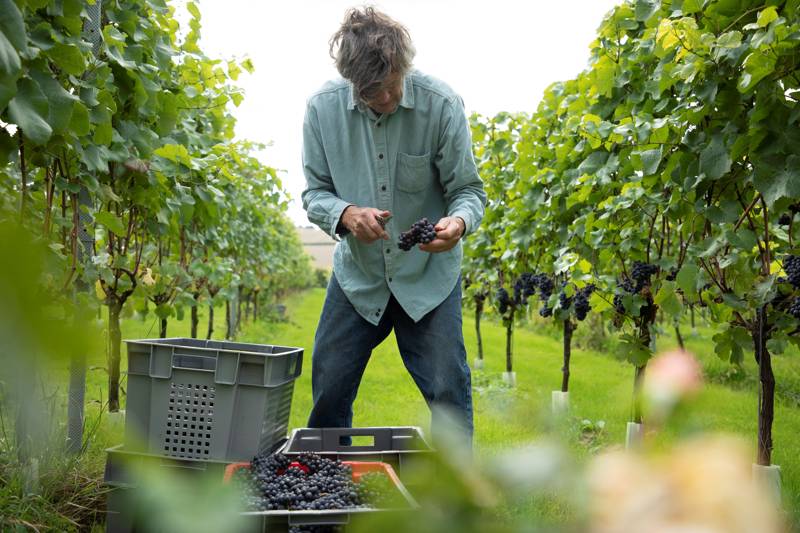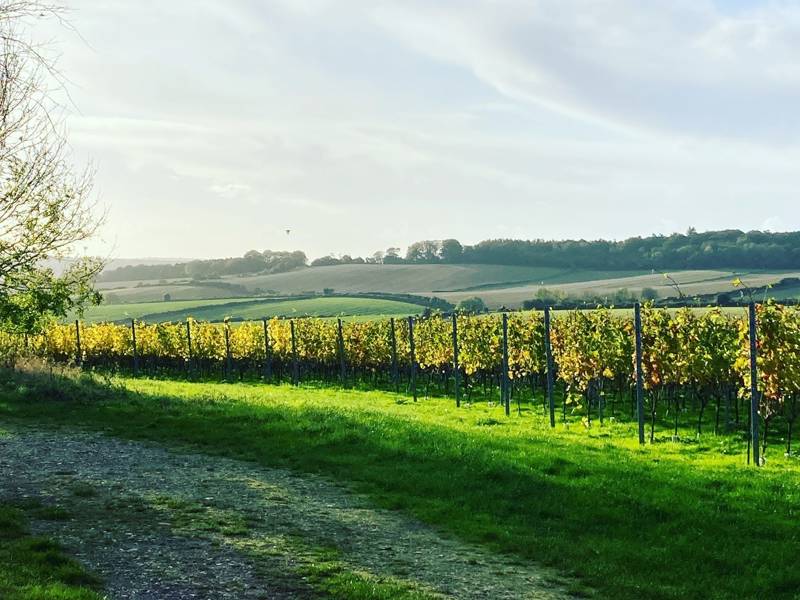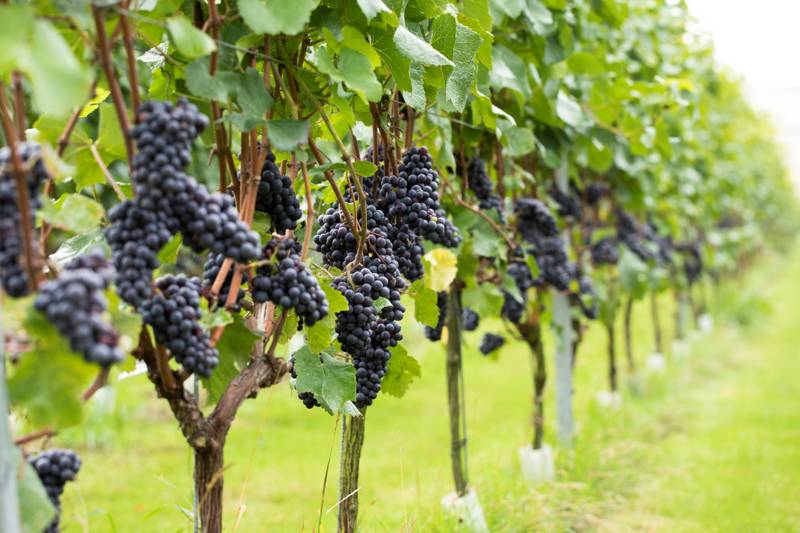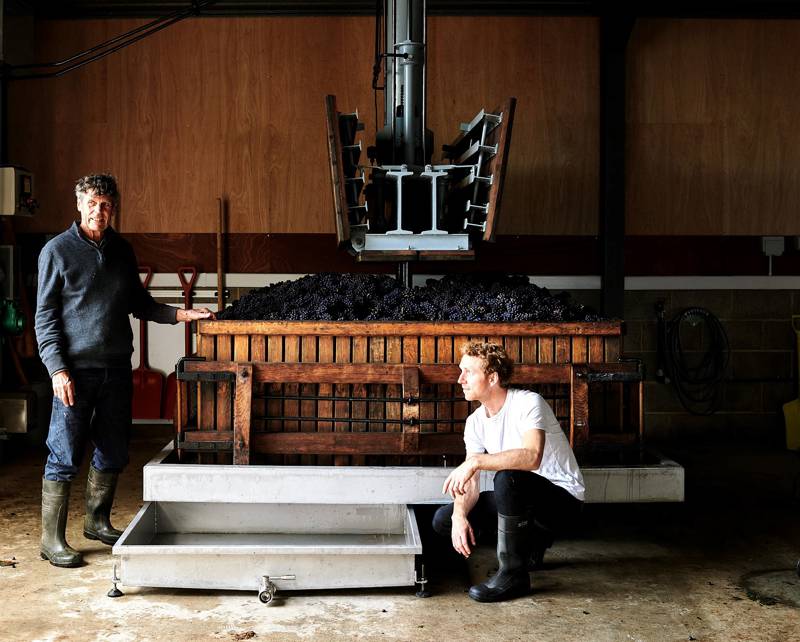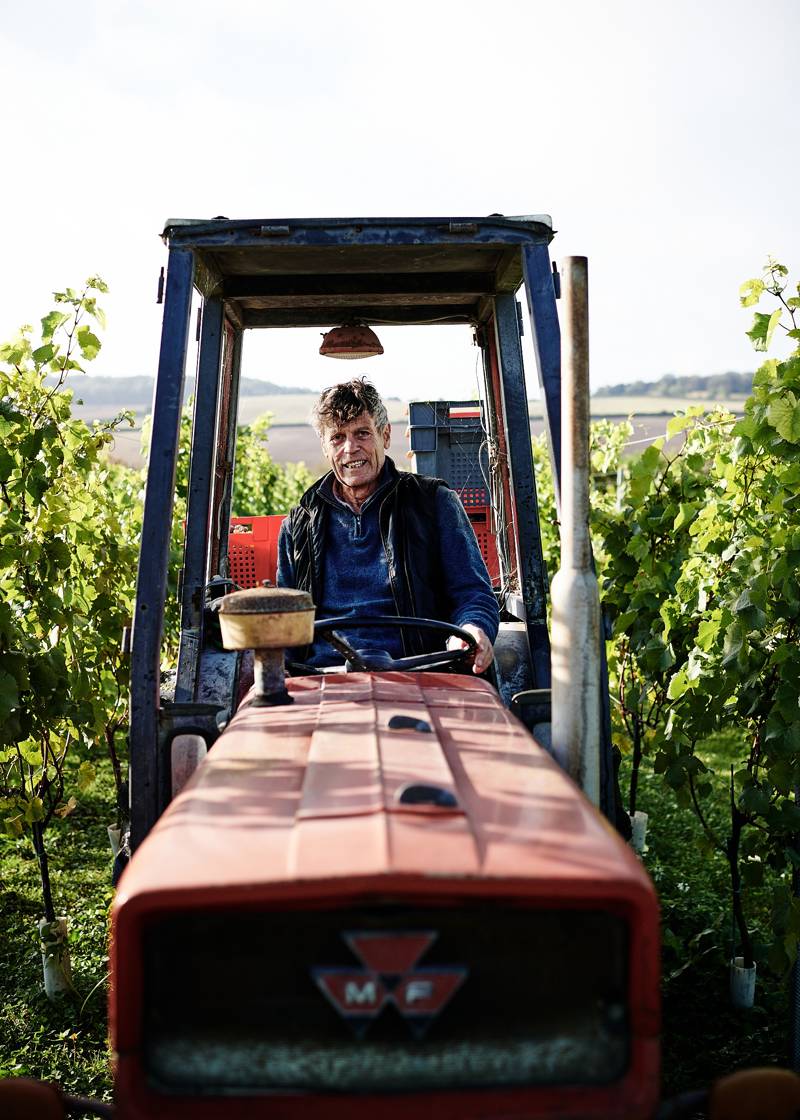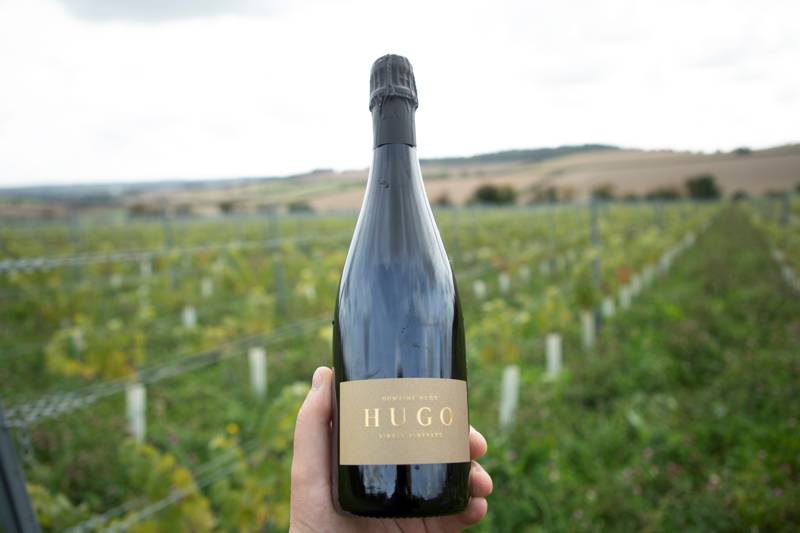 English Wine Week is the perfect time to celebrate the incredible producers who are putting the UK on the map for world class quality wines. Join us on a deep dive into one of our new suppliers, Domaine Hugo - a biodynamic winery located in Downton, Wiltshire. Led by founder Hugo Stewart, Domaine Hugo is at the forefront of sustainable winemaking, showcasing the possibilities of biodynamics in the English wine industry.
Where it all began…
Hugo Stewart's passion for winemaking was ignited when his friend, Paul Old, visited him in France, and convinced him to embark on a winemaking journey together. With two decades of experience in vineyard farming at Les Clos Perdus, honing his skills as a biodynamic viticulturalist, Hugo Stewart was well-prepared to establish Domaine Hugo in 2015, ushering in a new era of biodynamics in the UK.
In 2015, Hugo Stewart returned to Wiltshire, driven by his belief that the windswept chalk soils of his family farm were ideal for vineyard cultivation. Determined to create exceptional wines, he planted a selection of traditional Champagne varieties.
Three years later, in 2018, Hugo presented the fruits of his first home-grown vintage to the nearby Langham Estate, where the talented head winemaker, Daniel Ham, transformed Hugo's grapes to wine! Daniel was blown away by the quality of the fruit and captivated by Hugo's story of biodynamic farming and so the pair joined teams. This collaboration further solidified the reputation of Domaine Hugo and their commitment to producing exceptional English wines.
What sets Domaine Hugo apart from conventional wineries?
So, you're probably wondering what biodynamics are… well, biodynamics, is a holistic approach to farming that considers the farm as a complete organism, where the soil, plants, microorganisms, and the farmer are interconnected. Biodynamic practitioners align their grape-growing practices with the cycles of the planets, moons, and stars, allowing for a more harmonious and sustainable ecosystem.
Hugo Stewart's decision to embrace biodynamics was influenced by eye-opening experiences he had while visiting other conventional vineyards. He quickly realised that conventional farming practices would not align with his vision for Domaine Hugo. Starting with organic farming methods and transitioning to biodynamics, Hugo's dedication to sustainable viticulture caught the attention of renowned biodynamic pioneer Nicolas Joly, who became a strong advocate for Hugo and Paul's wines.
Experience Domaine Hugo at THE PIG
We are really excited to share with you that we have just taken delivery of Domaine Hugo's wines across THE PIGs, just in time for English Wine Week 2023!
Domaine Hugo currently offers two outstanding wines. The first is a classic cuvée sparkling wine, which showcases the winery's dedication to quality and sustainability. Crafted with care and precision, this wine embodies the essence of biodynamic winemaking.
The second wine, named Botleys, is a 'Col Fondo' style wine. This term is derived from the Italian phrase meaning "with the bottom,"and refers to a sparkling wine made with natural fermentation in the bottle - resulting in an unusual cloudy appearance. Botleys is a testament to Domaine Hugo's innovative spirit and willingness to explore unique winemaking techniques.
Celebrate English Wine Week at a PIG!
English Wine Week is the perfect time to celebrate the achievements of exceptional winemakers like Domaine Hugo. Their dedication to sustainable viticulture and commitment to crafting outstanding wines is an inspiration to us all. Raise a glass and join us in toasting the success of Domaine Hugo and the flourishing English wine industry. Cheers!
Looking for something a little different to drink with your Sunday roast? Then look no further! A roast Porchetta with a glass of this alongside is pretty magic!
Book at table and enjoy a glass of Domaine Hugo with us, choose your PIG here.