Here at THE PIG, we have been long supporters of the work that Hospitality Action does for the industry, so we couldn't miss the chance to share with you, our fellow friends, an evening of one-of-a-kind food rustled up by some of the country's most talented and admired female Chefs!
 We go way back…
We know the importance of being there for one another in this industry, which is why our PIG People walk, run, swim, cycle (and even paddle!) year-on-year to help raise vital funds for Hospitality Action.
The roller coaster of 2021 saw lots of uncertainty for the hospitality industry, so we went 'To Hell & Back' in a national effort to fundraise for the charity we keep close to our hearts! We challenged our PIG people to journey 1,500 miles over 7 days – and we did just that! All in all, our team clocked up over 7,000 miles by walking, running, swimming, and cycling and managed to raise over £31k for the charity!
But we didn't stop there… the challenge was back for 2022, but bigger and better to support our friends in the industry. Just before the first headliner took to the stage for Smoked & Uncut festival, our team across THE PIGs was challenged to complete 10,000 miles in 10 days. We were all completely blown away by the generosity and support from THE PIG community, with the fundraised money reaching just over £44.5k for Hospitality Action.
To put the icing on the cake, the Smoked & Uncut festival crowd donated an extra £6.8k to Hospitality Action, which was added to the donations from our PIG People in 2022!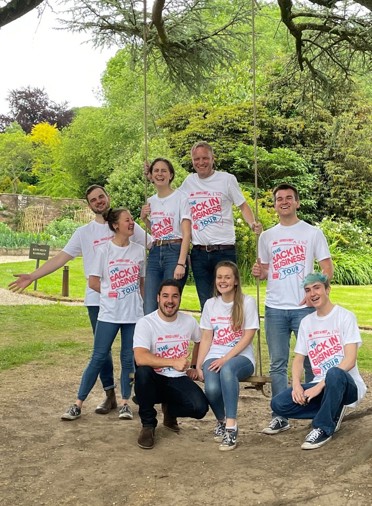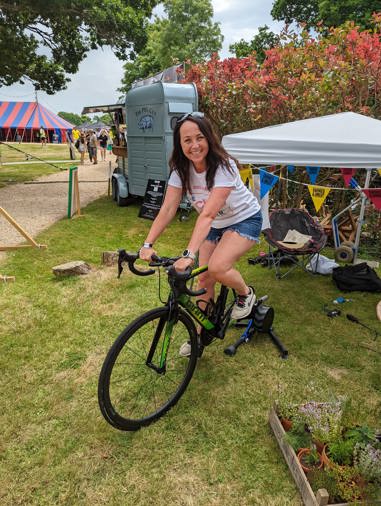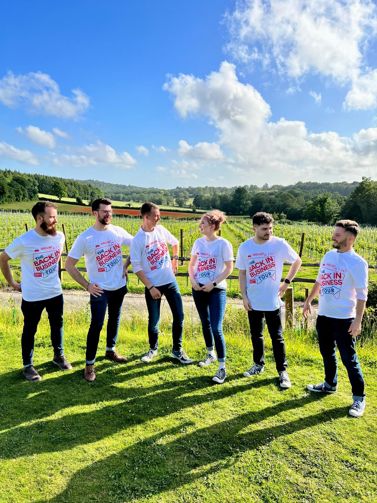 They've got you…
Since 1837, Hospitality Action has been there for Chefs, Waiters, Housekeepers, Managers, Concierges, Receptionists, Kitchen Porters, Sommeliers, Bartenders, the list of who they've reached their hand out to goes on.
They were one of the first UK charities to jump in with emergency help for the COVID-19 pandemic, continually evolving their response to support those most vulnerable in the hospitality industry. Now, they are once again developing their services in response to the mounting cost of living crisis, helping those with the lowest household incomes.
By developing new grant streams and award-winning fundraising products, Hospitality Action has distributed more than £2.3million in grants to over 7,400 hospitality people.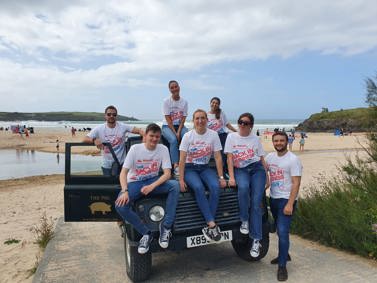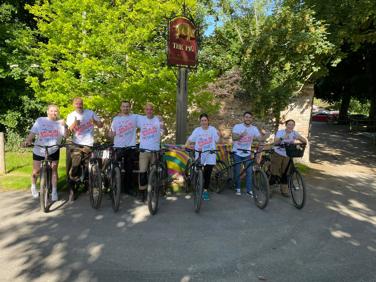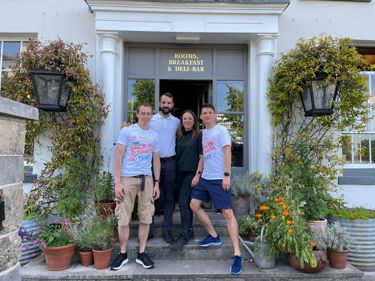 What's going down in Devon?
Nestled in the Otter Valley, you will find our mellow honey-coloured Elizabethan gem that is THE PIG-at Combe! Although totally secluded, and hidden within 3,500 acres of lush Devonshire greenery, the hotel is in easy reach of many hot spots and events taking place in Devon.
Just a stone's throw away over the rolling countryside from THE PIG-at Combe, Chefs from across the country that are paving the way for women in the hospitality industry, will be coming together for the first time to cook up a unique menu in aid of Hospitality Action at Deer Park Country House, Devon, on 6th March 2023.
From the get-go, you will be greeted with drinks and nibbles when you arrive, followed by a six-course meal where each of the Chefs will create one signature dish, including a few glasses of wine!
Throughout the evening, you will have the chance to join the prize draw and auctions to get your hands on exclusive experiences and overnight stays, with all proceeds being donated to Hospitality Action!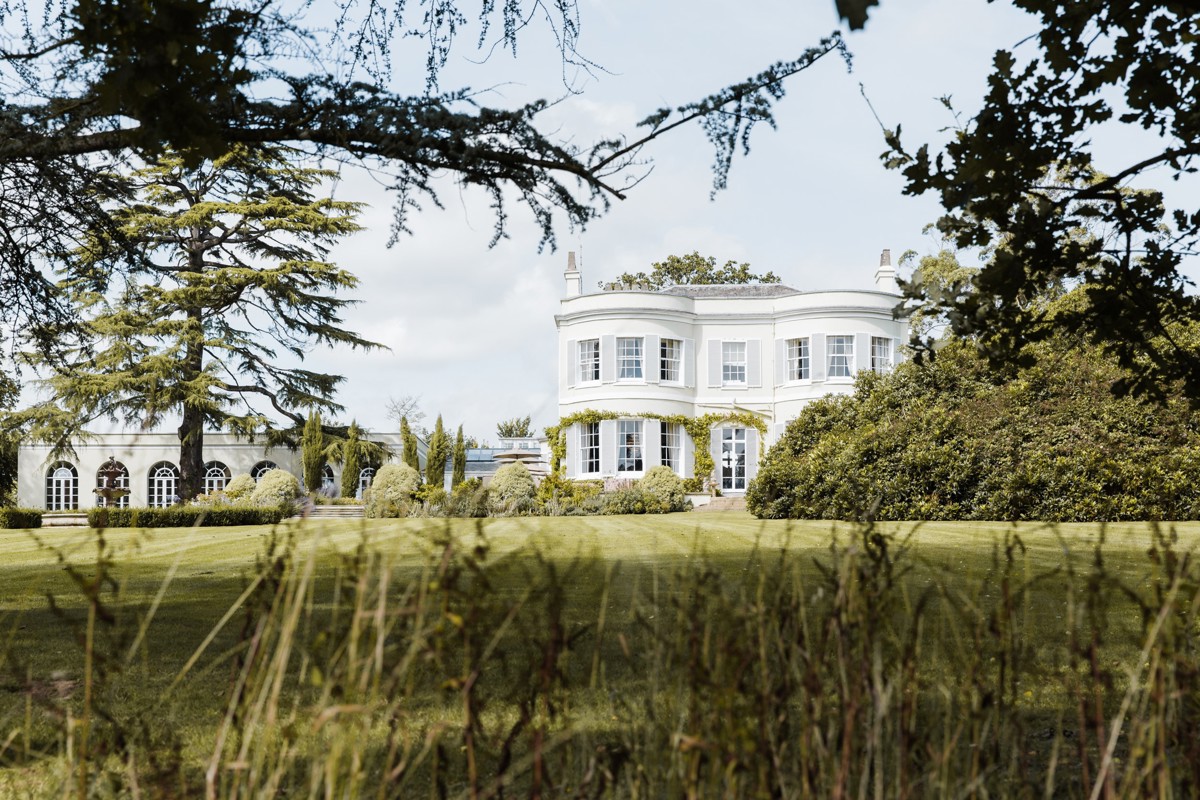 Who's cooking?
Lisa Goodwin-Allen, Executive Chef at Michelin-starred Northcote in Langho, Lancashire, Great British Menu (GBM) veteran, and this year's winner of the Catey's Chef Award, will oversee the wonders that are cooked up in the kitchen. After tasting first-hand what Lisa served up in the Smoked & Uncut 2022 Feasting tent, we know you won't want to miss this!
Joining Lisa in the kitchen are fellow GBM stars Olivia Barry of Adelina Yard in Bristol, Charlotte Vincent of Hotel Meudon in Maenporth, Falmouth, Cindy Challoner Chef-lecturer at Coleg Gwent and Elly Wentworth of the Angel in Dartmouth.
The evening will be hosted by GBM Chef Jude Kereama of Kota and Kota Kai in Porthleven, Cornwall, who cooked at the GBM final banquet in 2021.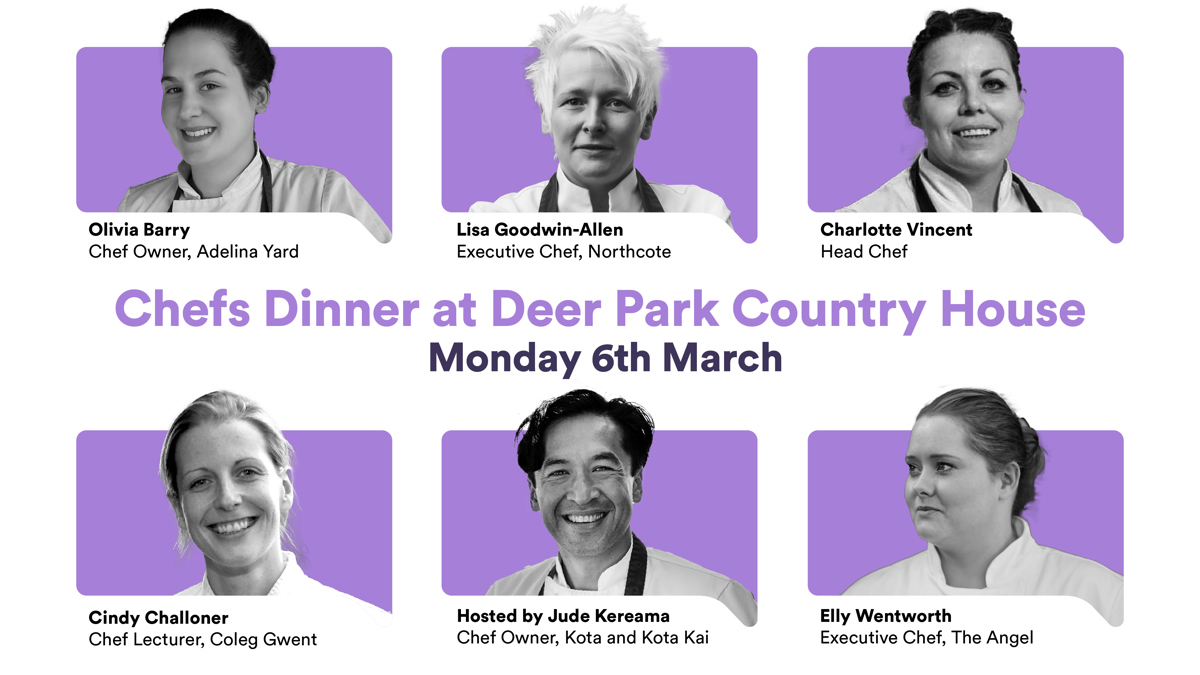 Fancy joining?
Tickets for the Chef's Dinner at Deer Park Country House cost £125 per person or £1,200 for a table of 10. If you want to come along and tuck in, visit their website here.