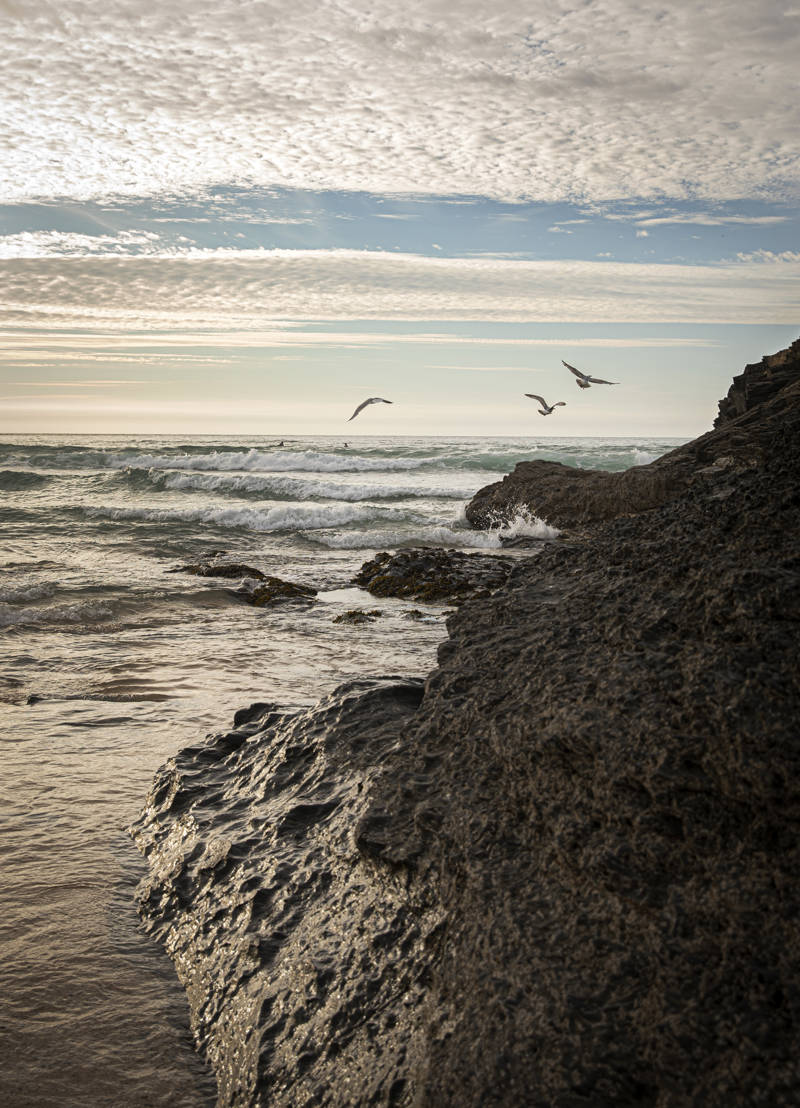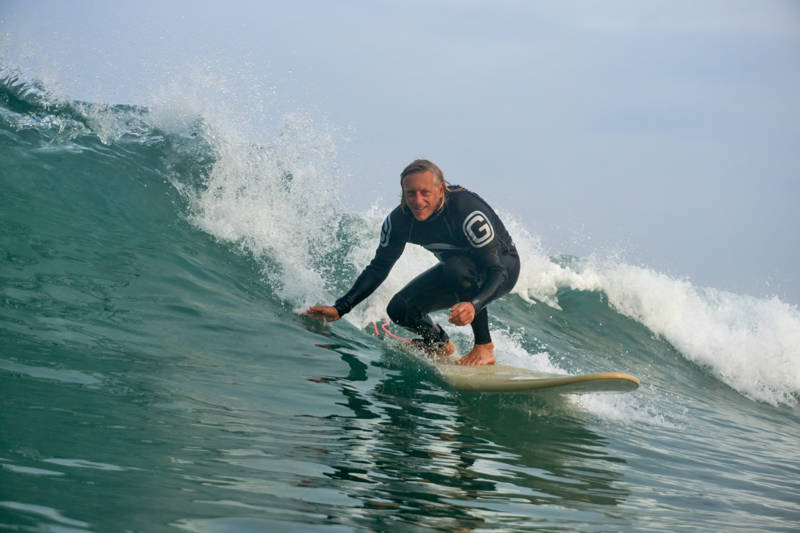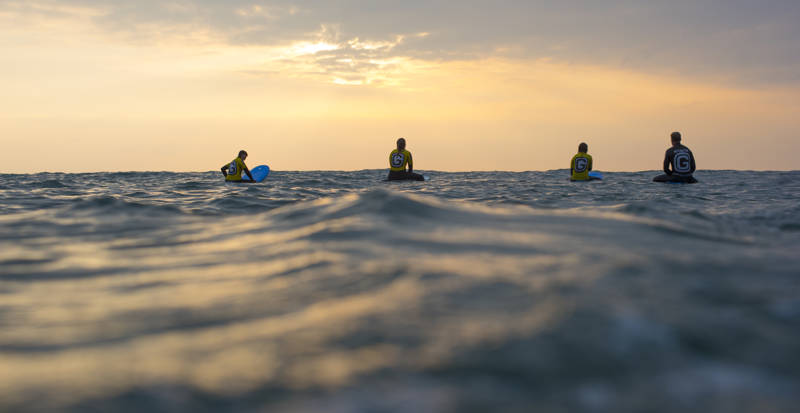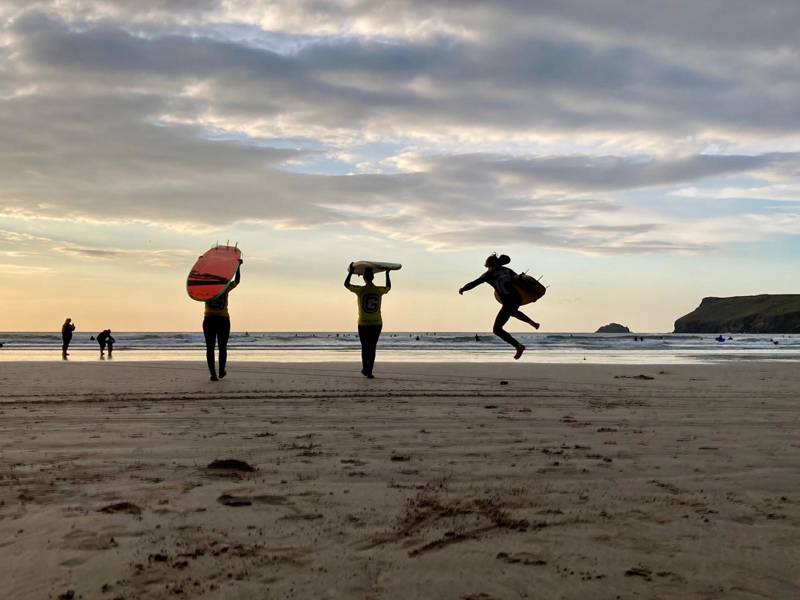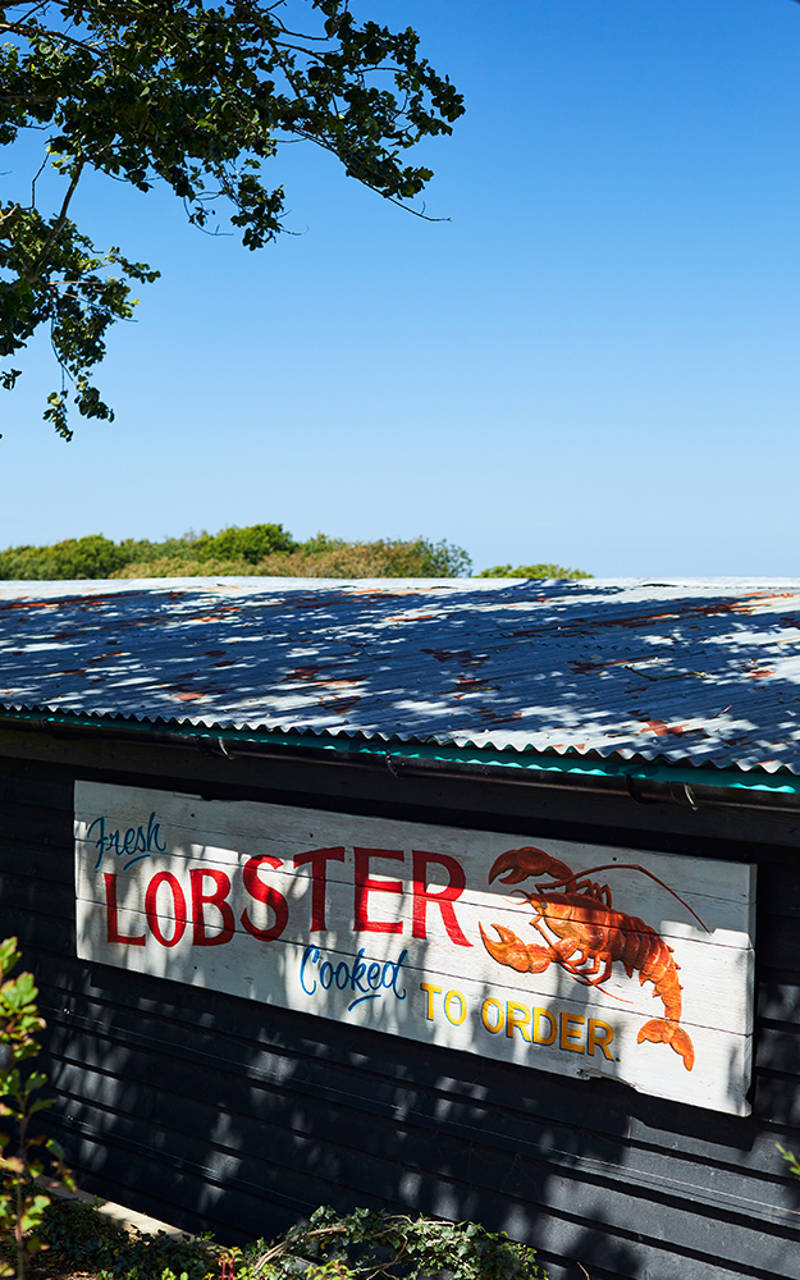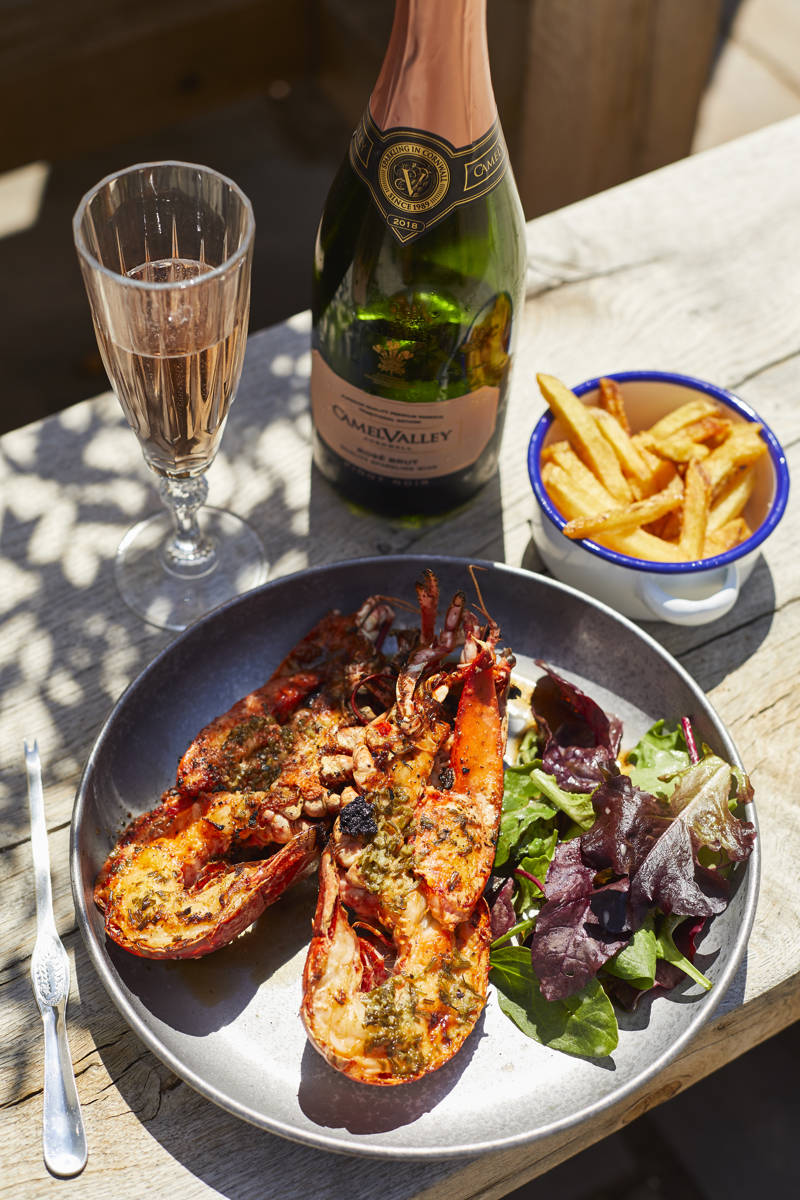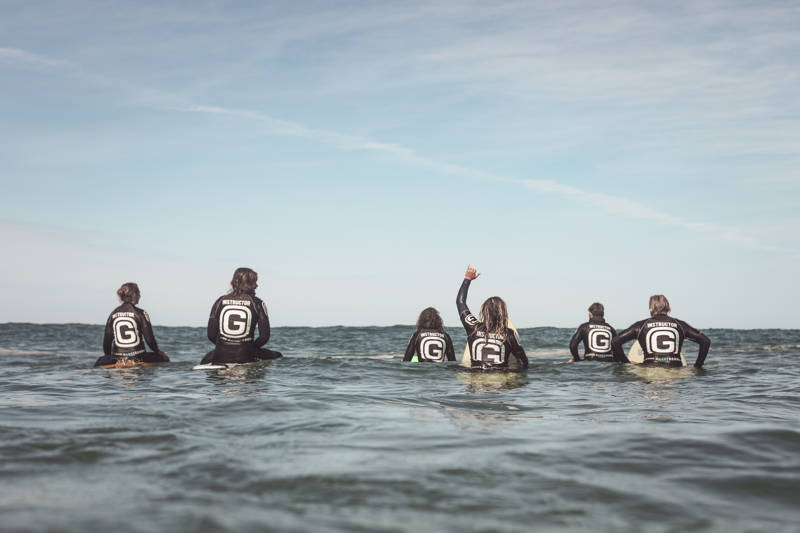 Founded by George Stoy, George's Surf School is our go-to surf school for guests wanting to learn to catch a wave or two when staying with us at THE PIG-at Harlyn Bay, Cornwall. No trip to the Cornish coast would be complete without a trip to the beach, right?
Fifteen years into their journey, we wanted to catch up with our local friend George, to find out more about the inspiration behind founding a surf school in Cornwall, and the secret to the reputation and loyal following that has grown around it.
Where it all began…
Back in 2005, I noticed a difference between how surfing and skiing was being taught and experienced – I knew this needed to change. From the beginning, I was passionate to give surfers the personalised teaching that skiers were enjoying on the slopes.
Taking inspiration from living and working in the mountains as a ski instructor, I wanted to replicate this more personal approach. So, here at the surf school, we started by creating a coaching culture for surfing that combines more than just how to use a surfboard. Mixing fun in the water with learning about the beach and ocean environment, water safety, and surfing skills all works hand in hand to nurture surfers and grow their confidence and knowledge.
What made you choose surfing?  
I loved sport growing up as a kid, but surfing has always had its own special place in my heart, it's the thing that I still get a buzz from every day… plus a dive into the ocean does always make me feel better.
Even with its inclusion in the Olympics, many surfers don't really see it as a sport at all - more of a pastime or obsession! For me personally, the ongoing challenge in my surfing journey has provided a real motivation to exercise and explore ways of moving. Surfing allows me to connect physically (and mentally) with my body and the environment we are custodians of.   
Why did you decide to start a surf school?
I set about creating the kind of surf experience that I myself would enjoy. It had to be fun and fulfilling and help to answer the things you can't learn or work out on your own. I had friends wanting to progress in surfing and when I looked into why they were struggling, I realised the best surfers had inherited their knowledge from one person (usually a surfing parent) and there was nothing really out there to help them progress.
At the time, the experience of surf lessons was very different, more in the style of teaching big group sessions for beginners. I wanted to replicate something more personal for anyone already surfing, as well as for those just starting out, giving all abilities the best chance of success at whatever goals they wanted to reach.
I wanted to share and honour the thing I loved doing in the best way possible and to replicate the experience of inheriting surfing. I wanted the school to be something that was relevant to the people living and surfing locally, as well as those travelling to come and get coached.
Now, George's Surf School has evolved to be able to offer private lessons (starting at 5 years old) to offering specialist courses delivered by a 10-person strong coaching team (aged between 18 and 55). All of us who teach here, have the same shared values around how we share surfing and the ocean. 
What's special about teaching surfing in Cornwall?
Cornwall is an amazing place to call home and we are delighted to be able to provide surfing locally at Harlyn Bay Beach, Constantine Bay, Boobys Bay and Polzeath Beach. Each beach has its own characteristics and waves on offer, providing something magical for surfers of every level. When you're sitting in the ocean waiting for waves, the back drop and scenery is something that I realised is important for my personal enjoyment. Our local patch has some breath taking backdrops which make surfing here amazing, but also offers chefs, painters, musicians and other creative individuals, the sights, sounds, tastes, and aromas of Cornwall to draw on for their work too. 
With THE PIG-at Harlyn Bay being just a stone's throw from two of my favourite breaks to surf; Constantine Bay and Booby's Bay. These neighbouring surf spots not only provide one of the prettiest coastal backdrops, but the opportunity to surf throughout the tides, making them super convenient regardless of what you have planned for the rest of the day. There is also a beautiful, looped walk around the headland if you don't fancy catching a wave that day!
What do you suggest to do in Cornwall for those non-surfers?
If you are more swimmer than surfer, Harlyn Bay Beach and Mother Iveys Bay are both accessible spots in the right conditions, as well as the sea pool at Trevone Bay. Having worked up an appetite, I'll either stop off at The Lobster Shed at THE PIG-at Harlyn Bay, or Duchy Grub - I'm a particular fan of their Hispi cabbage, with lime and seaweed butter. If you are heading out for the day and planning a picnic, The Roundhouse Deli at Padstow Farm Shop has a brilliant daily selection of salads, quiches, sandwiches and cakes. 
We're lucky to have the Camel Trail on our doorstep, an 18 mile bike and walking trail that passes through some stunning scenery. While we have the long summer evening light, I love to hop on my bike at Wadebridge and jump off at Padstow for a glass of wine at Bin Two or sit at the bar of Rick Stein's The Seafood Restaurant, where you can grab a drink and some nibbles while the main restaurant buzzes around you. The cycle home along the estuary at dusk is the perfect end to a summer's day!
The North and South Coasts have such a different feel, and when I'm after some downtime I'll head for the Roseland peninsula more often than not meeting up with friends for a walk and a bite to eat at the Hidden Hut.
If you're like me, and love spending a summers evening listing to some live music with your friends and family, then The Eden Project is the perfect spot for you. In June and July, they host The Eden Sessions where a range of live bands come to perform. It's open air with the backdrop of the biomes which you can also access and explore, which adds to the magic. Another one to not miss out in July if you are in the area, is The Rock Oyster Festival, you can spend the weekend listening to good music and eating some of the best local food.
My life in Cornwall really does evolve around my love for family, friends, surfing, music, and food – I wouldn't have it any other way!
Book a stay at THE PIG-at Harlyn Bay
Fancy a trip to the Cornish coast to learn to catch a wave or two with George's Surf School? Then why not come and stay with us at THE PIG-at Harlyn Bay - we are walking distance from Harlyn Bay beach!Book a room here.