Hatch Mansfield are UK specialists in premium wines made by independent, family owned winemakers. Established in 1994 with Louis Jadot, Errazuriz and Villa Maria and headed up by Patrick McGrath MW, Hatch Mansfield remains fiercely independent. Today they represent 16 internationally acclaimed wine companies with a 48-strong team including 3 Masters of Wine (MW). 
Patrick joins us to tell us about an exciting partnership, Domaine Evremond, a English vineyard that is  a joint venture between Champagne Taittinger, its UK agency Hatch Mansfield, and friends. This unique collaboration marks the first time that a Champagne house has invested in the UK with the intention of producing a range of premium English sparkling wines.
Domaine Evremond takes its name from Charles de Saint-Evremond (1614-1703), a Frenchman and the first true ambassador for Champagne. He fuelled champagne's popularity in England at the court of Charles II.
The land, a former apple farm, is near Chilham in Kent, close to Canterbury and Faversham. The 40 hectares to be planted are eighty metres above sea level, have chalk soil and south-facing slopes creating an ideal terroir (soil, microclimate and topography) to plant and grow high quality Chardonnay, Pinot Noir and Pinot Meunier grapes. Stephen Skelton MW (Master of Wine), one of the UK's leading viticulture consultants and wine writers, has worked closely with the Domaine Evremond team in the capacity of viticulture advisor in securing this ideal plot for vineyard development.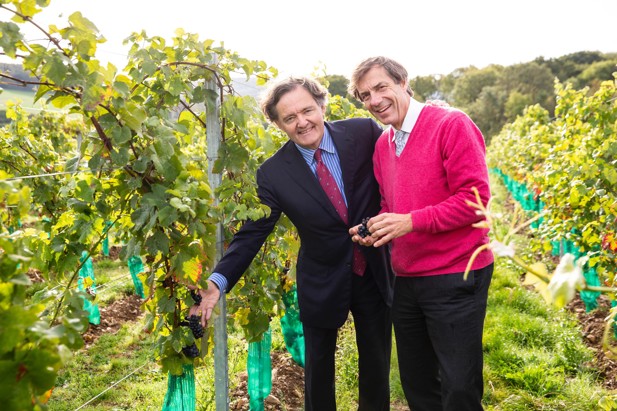 Pierre-Emmanuel Taittinger President, Champagne Taittinger & Patrick McGrath MW,  Managing Director, Hatch Mansfield 
Patrick, please could you give us a brief overview of Yourself, Hatch Mansfield and Domaine Evremond?
I am the MD of Hatch Mansfield which is an importing company set up by myself, Louis Jadot and Vina Errazuriz from Chile 25 years ago. We now represent a small range of premium family owned wineries such as Champagne Taittinger, Villa Maria, Esk, CVNE, Gaja, Joseph Mellot and Chapoutier. We work with a number of partners to distribute them throughout the UK. Our aim is to have them present on the wine list of the best hotels and restaurants in the UK (like THE PIGs) as well through out the Off Trade (Independent retail stores, Convenient shops and of course the major retailers) We carefully select which wines to sell to which sector. Our marketing team are responsible for all "brand building" activities through targeted sponsorships, tasting and working with the UK major wine journalists.
What does it mean to you to be a Master of Wine?
It took me a 5 goes to pass the wrecked exam as I kept making mistakes on the tasting papers. I am a pretty lousy taster but I eventually got it. My Father (now sadly dead) was also a Master of Wine and we were the only Father and son which was fun. It is a very thorough exam and it does mean that one has a thorough knowledge of winemaking, Viticulture and all the important commercial aspects of the International wine industry.
Tell us about the partnership between Hatch Mansfield & Taittinger named Domaine Evremond?
Domaine Evememond was created in 2015 as a partnership between Champagne Taittinger and Hatch Mansfield with the aim of creating a top end English Sparking wine. We bought land in Kent, near the beautiful village of Chilham and we planted our first vines in May 2017. We have now planted over 40 hectares of Chardonnay, Pinot Noir and Pinot Meunier. We are in the processing of applying for planning permission to build a winery in the middle of our vineyards and we hope to release our first wine in 2024. The production will initially be very small but will hopefully grow if mother nature is kind to us.
We chose Kent because it is the Garden of England and we now consider it as the Wine Garden of England ! We have planted on chalky soils that are very similar to those of Champagne.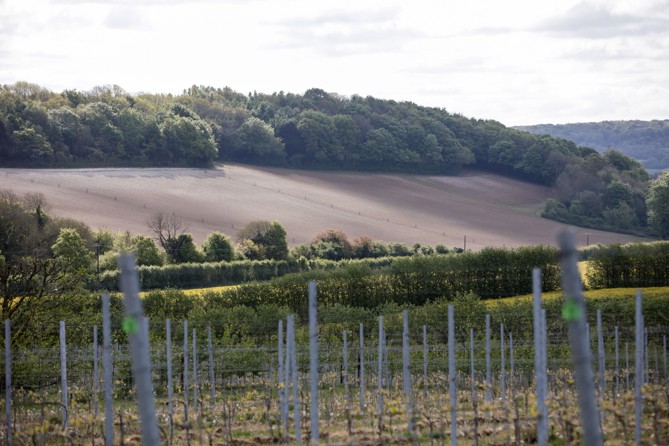 How do you think the wine style will differ between Taittinger and Domaine Evremond?
To be honest it is much too early to tell. The maritime climate in Kent does mean that our summers are cooler than those in Champagne and therefore the wines have higher levels of acidity. It will take us at least 3 – 4 vintages to get an understanding of the characteristics of each of the 3 varieties on our soils at Chilham.
This may be a controversial and direct question but… why would a world-renowned Champagne house plant a vineyard in the U.K and specifically in Kent?
Because Pierre Emmanuel and his team at Taittinger were very impressed by the quality of many of the sparkling wines being produced in Kent by the likes of Chapel Down, Gusbourne, Hush Heath, Biddenden, Squerrys and more recently by Charles and Ruth Simpson at Barham. They could see the potential. 30 years ago they created Domaine Carneros in California and it has been very successful so Pierre Emmanuel Taittinger was keen to do a project together. It is a joint venture built on friendship. Pierre Emmanuel loves Kent and is no happier than when he has a pint of Spitfire in his hands ! The climate and the soils are perfect and our proximity to the Channel Tunnel is a major plus , allowing the Taittinger winemaking and viticultural team easy access to Evremond.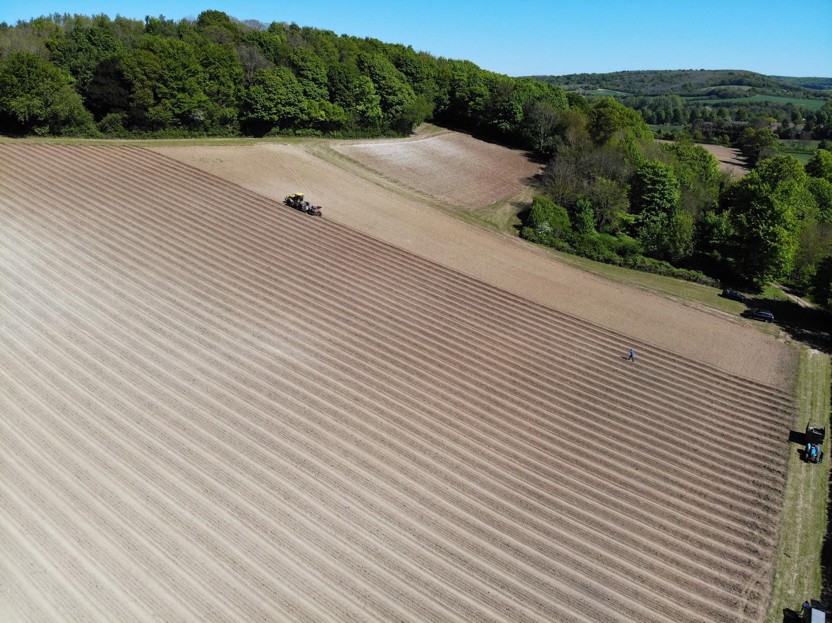 If you were not in the wine industry, what career pathway would you have chosen?
I would probably have been a soldier, at least for a number of years.
If it was your turn to cook on a Saturday night, what would you cook and which wine would you pull from the cellar?
My children would much prefer my wife (or them) to cook !! I am ok but they are much better. I love the wines of Burgundy. They are my natural default!