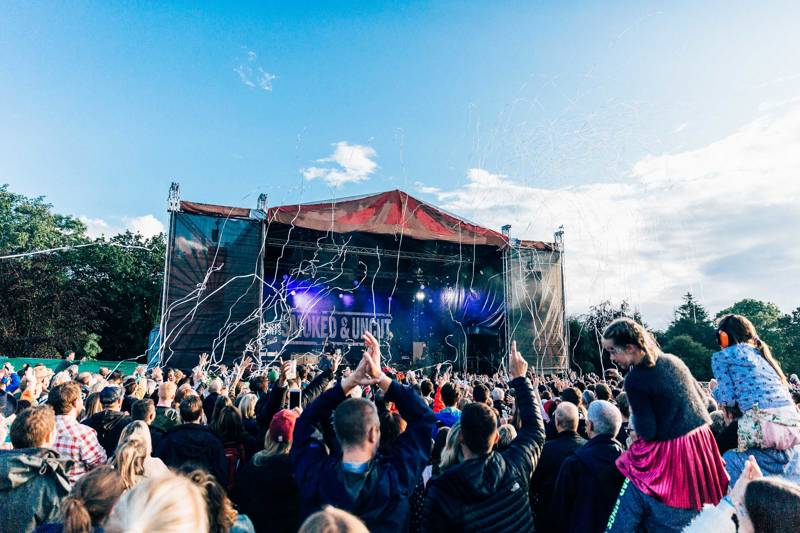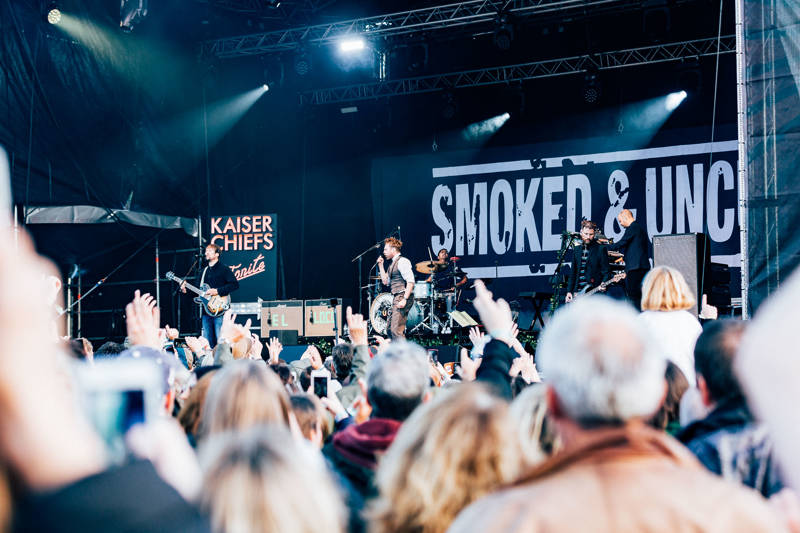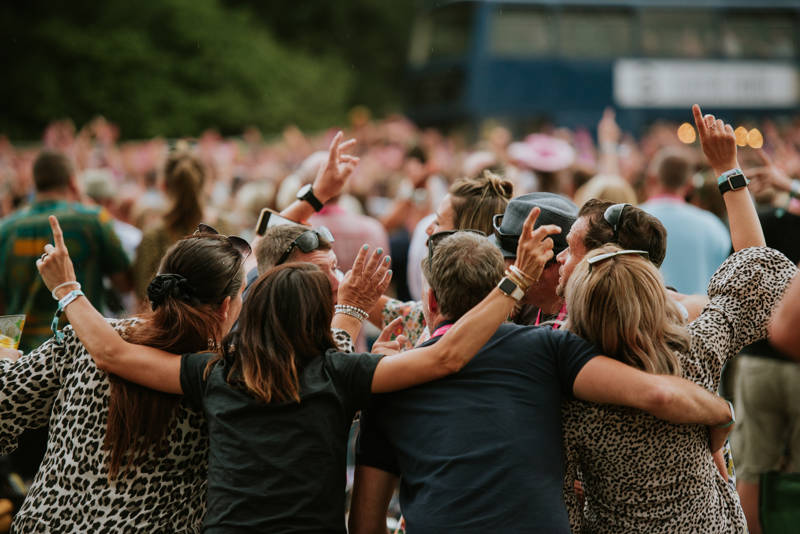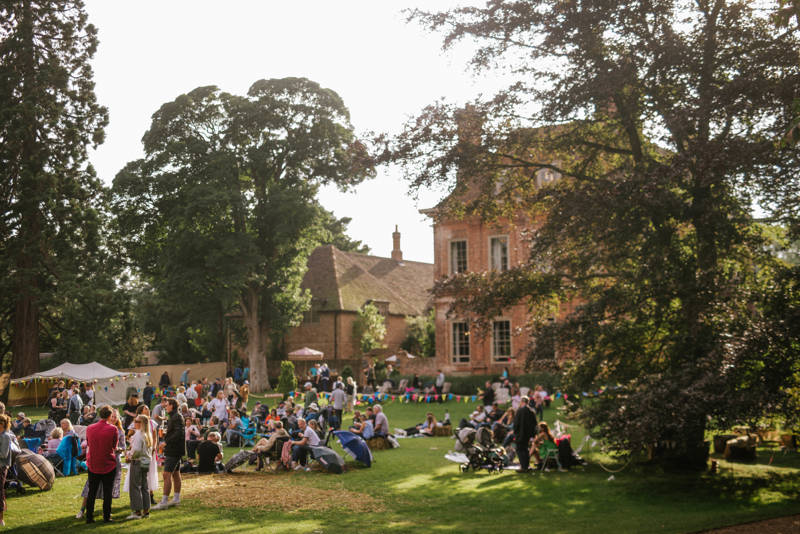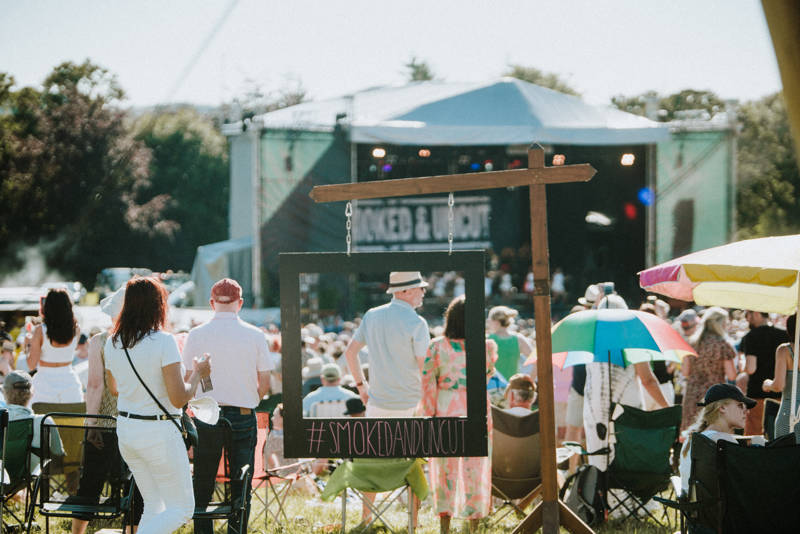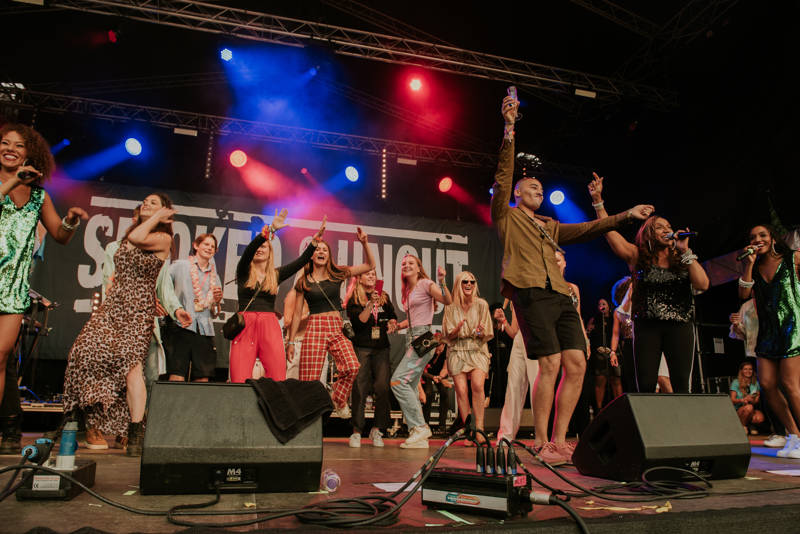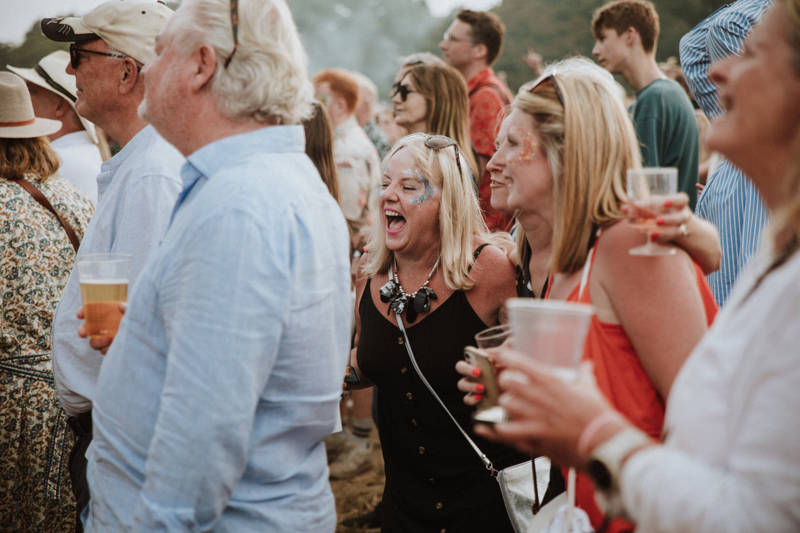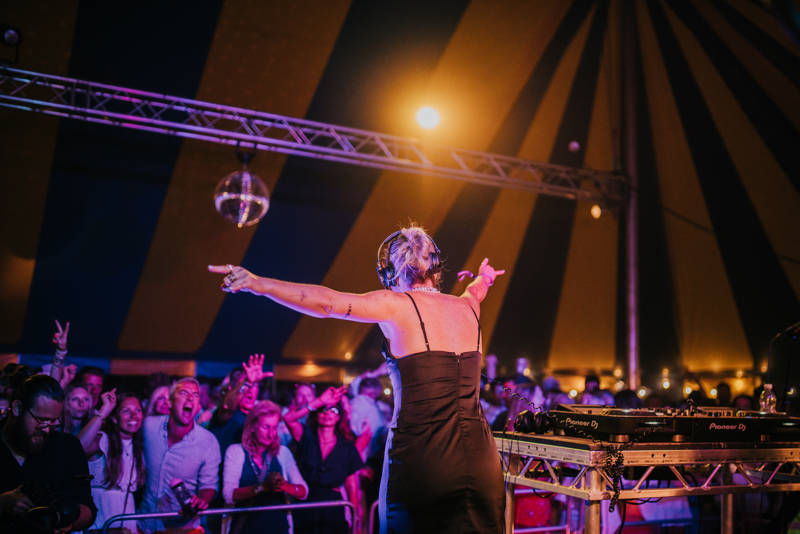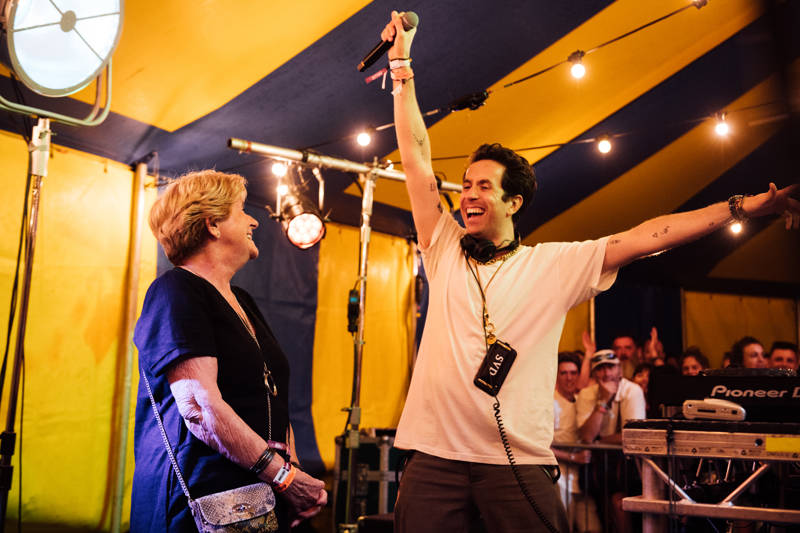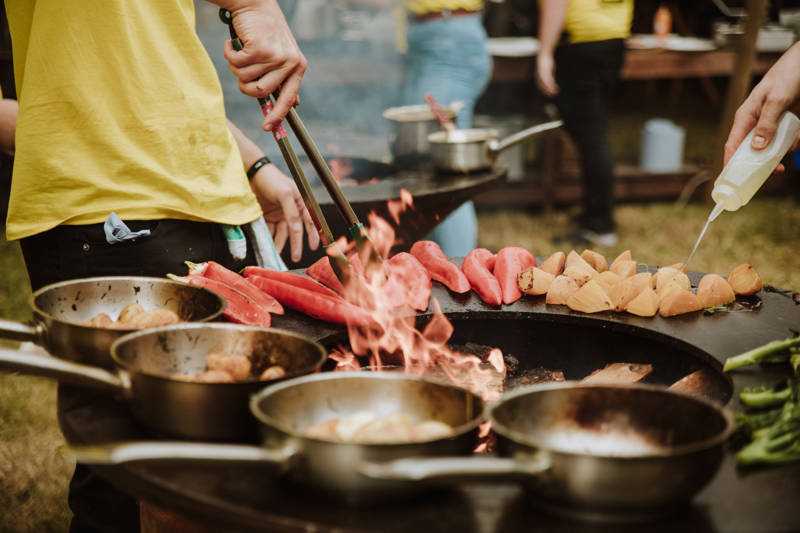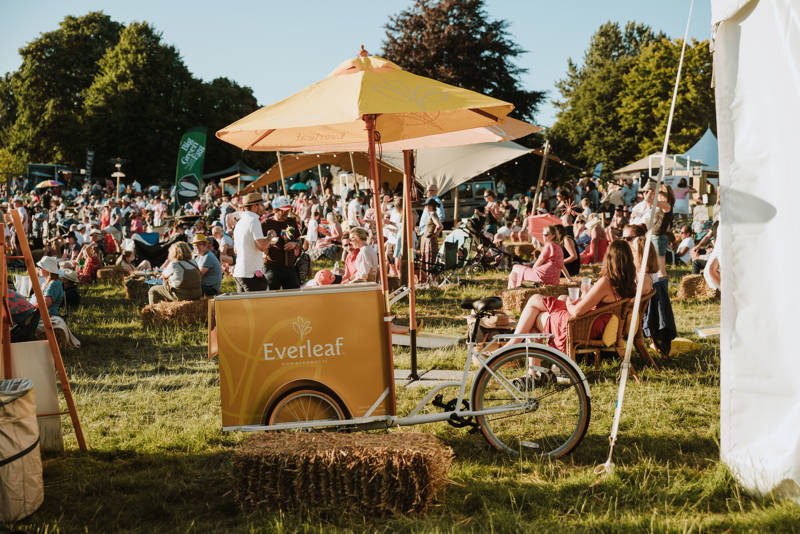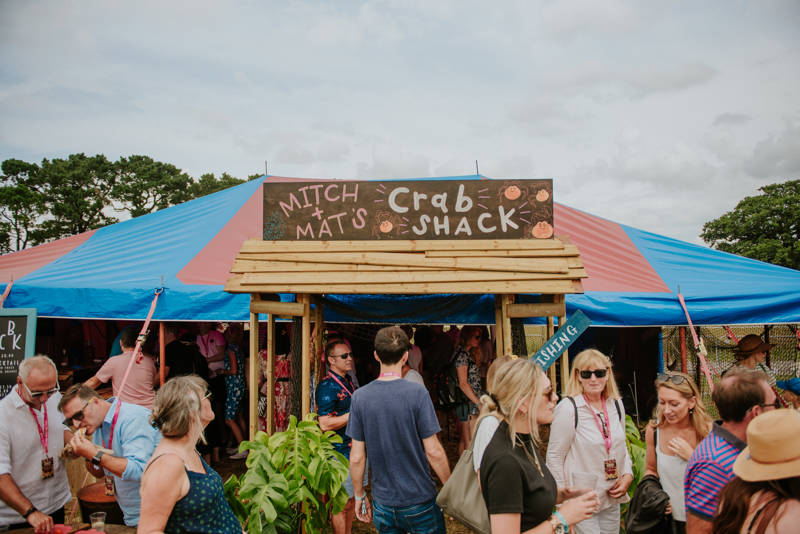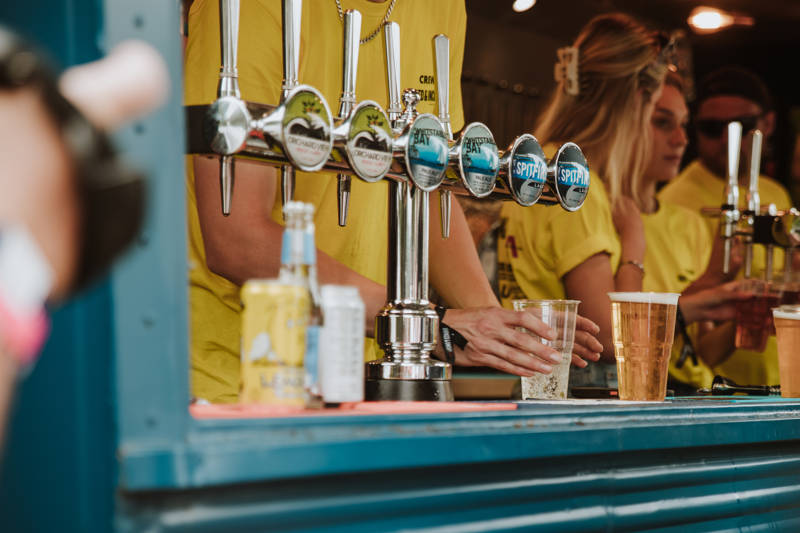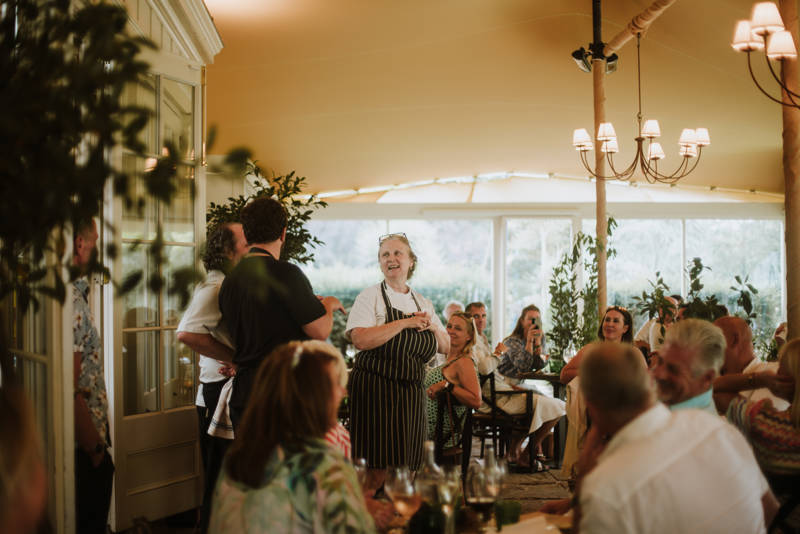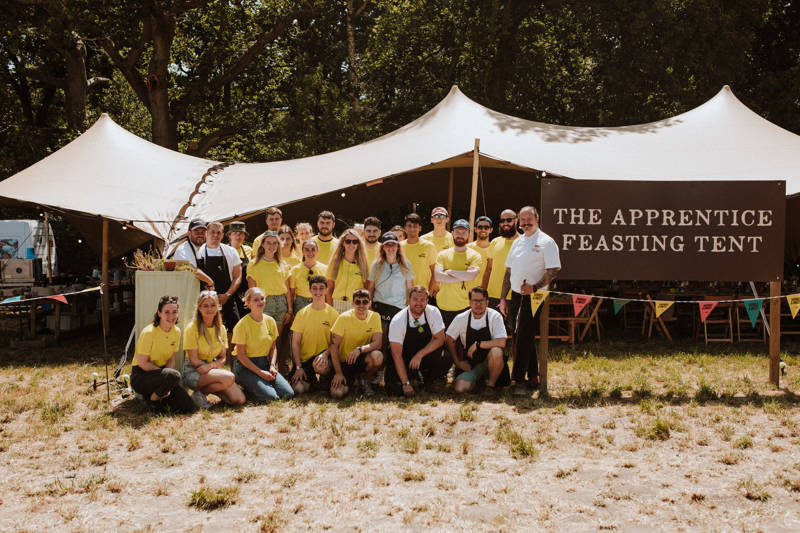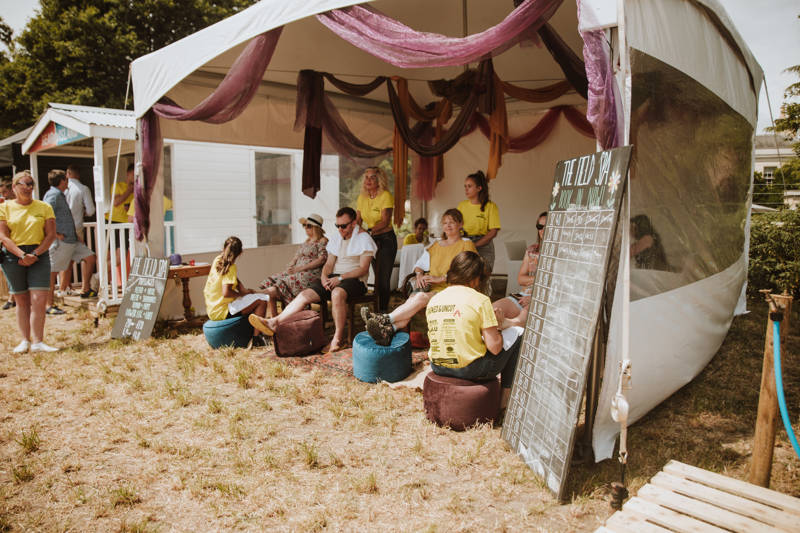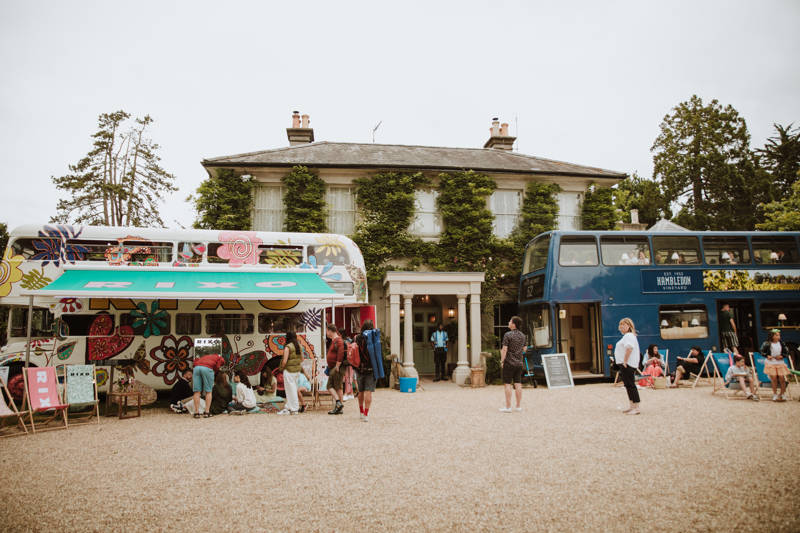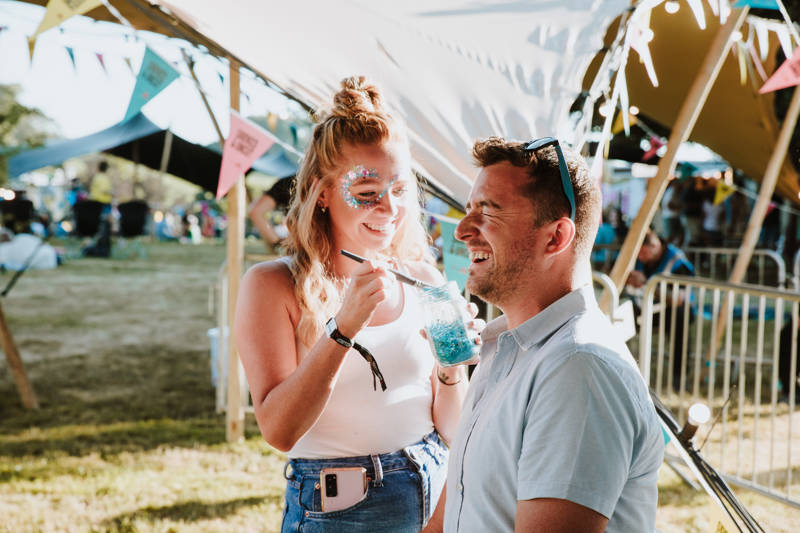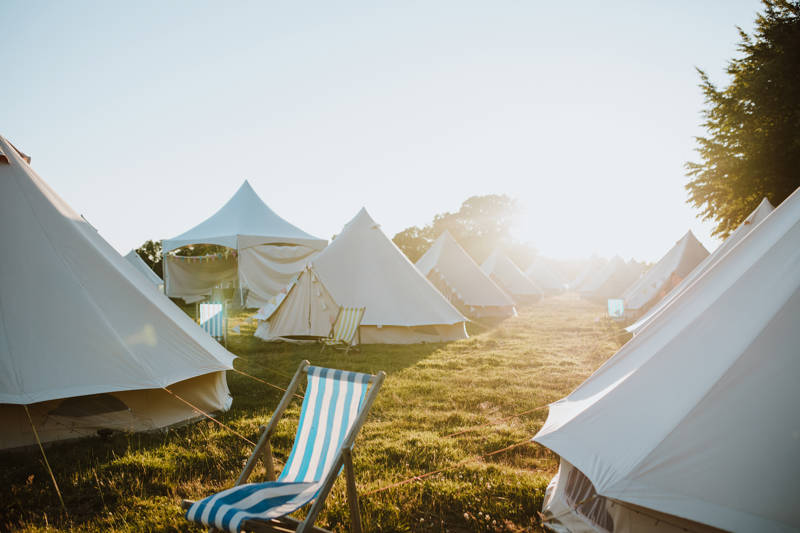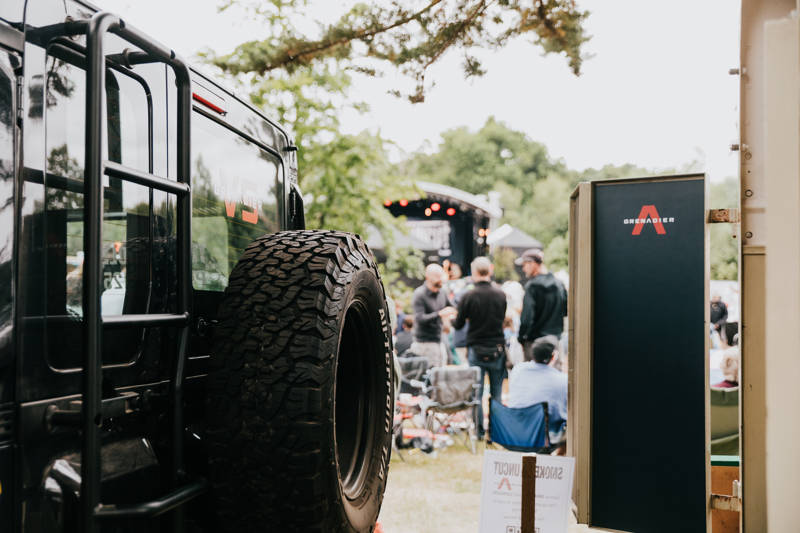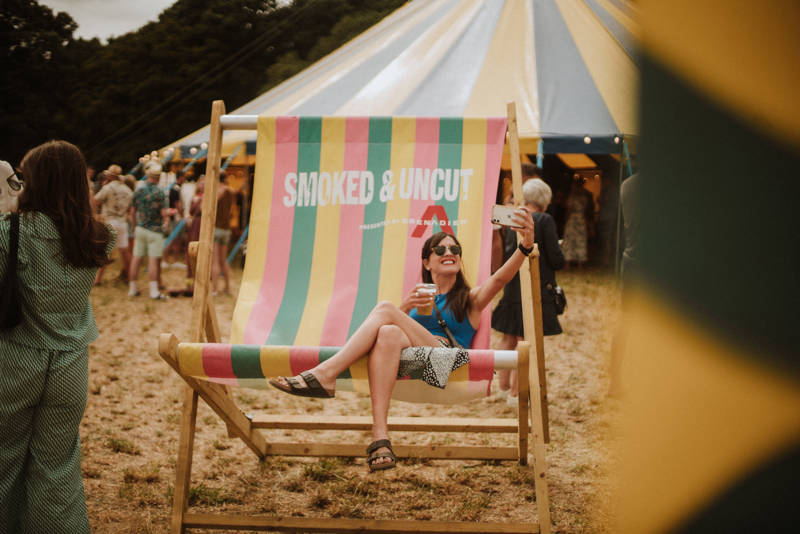 Hold onto your hats party people... Smoked & Uncut is back for another festival season, and this one is one like no other… it's our 10th anniversary year! Boy oh boy will we be throwing a hooley to celebrate our big birthday bash with two festivals at two different locations: Saturday 8th July at Lime Wood, Hampshire, and Saturday 12th August at THE PIG-at Bridge Place, Kent.
Our full-scale field festivals will be ones not to miss - especially when our headliners take to INEOS Grenadier Main Stage!
10 Years of Smoked & Uncut
So, where did it all begin? Ten years ago, it all started with a guy and a guitar in the garden… wind forward a decade, and this gig has mushroomed into a full-on field festival of fun, food, feasting, shopping, music, and glamping!
From humble beginnings in the fields of Lime Wood back in 2013, to rocking it out on the Dorset coast at THE PIG-on the beach in 2015, to grooving on down in Somerset at THE PIG-near Bath in 2017, to dancing in the Devonshire sunshine at THE PIG-at Combe in 2019 – we're sure you can agree with us when we say it's been one hell of a ride!
We've seen it all over the years, especially our larger-than-life headliners that took to our stage: pop powerhouse Lulu, punk rock vocalist and guitarist Hugh Cornwell, disco legends Sister Sledge, boogie-woogie pianist Jools Holland, indie rock gods Supergrass, Brit award winning Kaiser Chiefs, legendary reggae band The Wailers… the list goes on!
Not only have we seen some truly amazing acts over the past decade, but we have also seen the festi-love you all bring to each Smoked & Uncut GROW! You have been by our side for this incredible journey, and just to think, when we started Smoked & Uncut we only had a hundred or so people, and now we look out to crowds of thousands. The countdown is on until we are back surrounded by all our festival friends, dancing away in the sun, celebrating what an extraordinary 10 years it has been.
So, how are we celebrating this year?
Saturday 8th July 2023 – Here come the girls at Lime Wood
We are throwing a big old bash in the forest at Lime Wood – if you have been a regular festi-goer at THE PIG, Brockenhurst, then this Forest Fest is for you. We are super excited to be introducing our industry-leading female line-up at Lime Wood this year… music from Kelis, Gabrielle and a DJ set from Harriet Rose!
Our Lime Wood headliners need little introduction - multi-award winning, Grammy nominated Kelis, best known for her smash-hit 'Milkshake', will be coming to Lime Wood's yard with heaps of sing-along summer tunes.
British pop singer and songwriter Garbrielle, best known for her platinum selling single 'Dreams', will be taking to the INEOS Grenadier Main Stage to throw it back to the 90's with her sing-song anthems.
12th August 2023 – Rock 'n' Roll Soul at THE PIG-at Bridge Place
It's three times a charm over at THE PIG-at Bridge Place, Kent! The renowned musical honeypot house, which has played host to some of the biggest names in the rock hall of fame over the years… Led Zeppelin and The Kooks to name a few.
For our 10th anniversary year, English indie legends Razorlight will be headlining the INEOS Grenadier Main Stage at THE PIG-at Bridge Place. Best known for their singles "Golden Touch" and "America", you can expect throwback anthems that encompass all the laid-back vibes summer has to offer!
But that's not all!
We'll be ending things on a high at both festivals this year, with DJ Harriet Rose in the Truly Big Top Tent for the ultimate house party! So, dust off your dancing shoes, because Harriet's House Party is back with a BANG with some very special guest DJs to really go BIG for our 10th anniversary year!
More than music…
For those that have never joined us, the Smoked & Uncut festivals are your classic English summer parties with rock 'n' roll twist. Home-grown countryside carnivals for music-lovers, foodies and families – you can expect to find all sorts of surprises for our 10th anniversary year when you rock up to our patch!
Festi-food and Drink
Let's not beat around the bush, a love of food started this all in the first place, so get ready to tuck into some seriously tasty Smoked & Uncut festi-food!
You will find both festivals full of food stalls with options that will lure you away from the field dancing (don't worry, we can't help ourselves either!). From classic burgers, stone-baked pizza, hot veggie and vegan bites, your taste buds will be grooving too.
Of course, these mouth-watering dishes need washing down with something special – fear not party people, our festi-friends have got you covered. We have drinks galore from our wide range of bars including nature-loving spirits from Sapling, adventurous cocktails and non-alcoholic cocktails with Fever-Tree, British beers from Shepherd Neame, Spitfire, Bear Island Brews and Whistable Bay, fizz from Hambledon, gut-loving drinks from Willys ACV, alcohol free spritz from Pentire, carbon negative rum from Devon's Two Drifters, tequila from Tapatio, vegan and gluten-free CBD drinks from Intune, plus plenty of caffeine stations to keep you on a high!
To keep you hydrated through all the field grooving you will be doing, Belu will be joining us once again at both festivals. Working in association with Wateraid, Belu will be your go-to rehydration station to fill up on still or sparkling water.
Feasting with Angela & Friends
If you want something even more epic to remember your festival day, head inside the hotel's restaurant for a 4-course feasting menu with Angela Hartnett and her Chef friends.
Murano and HH&Co's Angela, who needs little introduction, is one of the UK's most loved chefs and restaurateurs. She has been a staple icon over the years of Smoked & Uncut, always ready to make your taste buds experience their own festival of flavour.
Nathan Outlaw will be joining Angela at our Forest Festival over at Lime Wood, Saturday 8th July 2023! Proud ambassador of all things Cornish, Nathan is best known for his two Michelin Star restaurants in Port Issac - Outlaw's New Road and Outlaw's Fish Kitchen. Embracing simplicity in his style, but with complex flavour combinations using local, seasonal, responsibly sourced ingredients, we can't wait to see what he will be dishing up
Lisa Goodwin-Allen will be by Angela's side at our Kent festival at THE PIG-at Bridge Place, Saturday 12th August 2023! Lisa is one of the most innovative and exciting chefs in the UK today, best known for being executive chef of the Michelin Star Northcote restaurant. Working with local produce and putting a twist on it - Lisa works with the seasons, to bring out the best of every product to create new exciting dishes.
Each chef takes on their own course, so expect dishes that showcase their individual personalities, as well as taste out of this world.
The Apprentice Tent with James Golding
Back by popular demand, THE PIGs Apprentices will be rustling up garden classics in the field kitchen alongside Group Chef Director, James Golding.
You can expect a delicious three-course menu using ingredients both from the hotels' Kitchen Gardens and our local hero suppliers. Picture long sharing tables, perfect for groups to sit together and enjoy the festival vibes.
Festival Friends
Many of our old and new festival friends are bringing along their own sparkle to celebrate our 10th year with us!
Cosmic Rain Glitter and Trenza Braid Bar will be joining us this year to give our guests the ultimate festi-look. Head over to our Glitter and Braid bars for bright and colourful glitter face paints and funky hair braiding to really get you into the spirit.
In between all the garden-grooving and festi-feasting, you can have a rummage through The Smoked & Uncut Bazaar - our magical marketplace full of real gems from a host of wondrous makers and local artisans.
If you need a moment to relax, our Therapist will be on hand throughout the day in The Field Spa, where you can choose from three dreamy massages to give you the best mid-party pick-me-up.
Bringing along your little ones? Then we have you covered with The Den – a dedicated space for the littlest festi-fans! Expect lots of fun in the sun, with arts, crafts and activities in the great outdoors. This year we have partnered with Animate Arts Company, which runs interactive, creative and engaging workshops for schools, families and communities led by exceptional artists.
Glamping
Fully immerse yourself in the festival spirit and set up camp in your own bell tent for two, in a small but perfectly formed Glamping Village located in the fields next to the hotel. Snuggle into proper beds and relax, with all the bells and whistles!
The Glamping Village opens at 4pm on the Friday before the festival (7th July at Lime Wood and 11th August at THE PIG-at Bridge Place), and the weekend kicks off with a three-course Italian-inspired field supper around the campfire from Angela and friends. Saturday morning will start with a hearty campfire breakfast from THE PIGs Chefs before the main event starts at 11:30am. After you have partied the day away, spend the night under the stars before enjoying one last field breakfast Sunday morning.
Alongside all these outdoor cookouts, all glampers will have free access to Yoga sessions, their very own bar and pamper tent, test drives of the brand-new Grenadier 4x4 and a few surprises along the way!
*Please note Glamping tickets for Lime Wood have sold out*
INEOS Grenadier
The Smoked & Uncut tour leader is back for 2023… the INEOS Grenadier!
Taking us off-road and into the wild, INEOS Grenadier is just what you need to get you and the gang to a festival over in the heartlands of Kent or tucked away in the New Forest. There will be one of these rugged 4x4s parked up on site so you can see what all the fuss is about...
TWO festival dates, TWO locations, and a ticket with YOUR name on it – buy your tickets here!