We've got a few toppings you've got to try…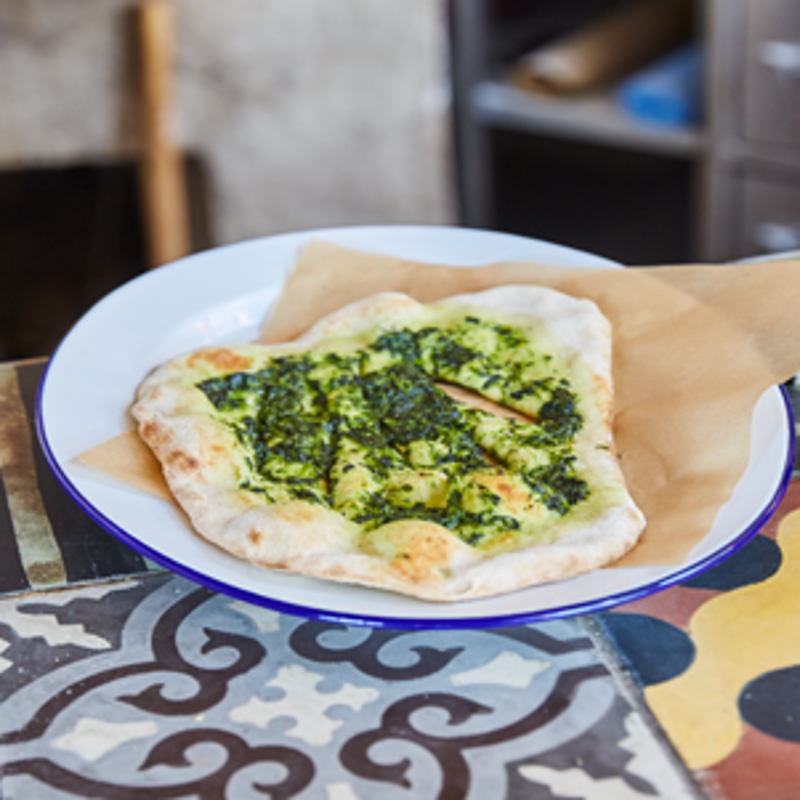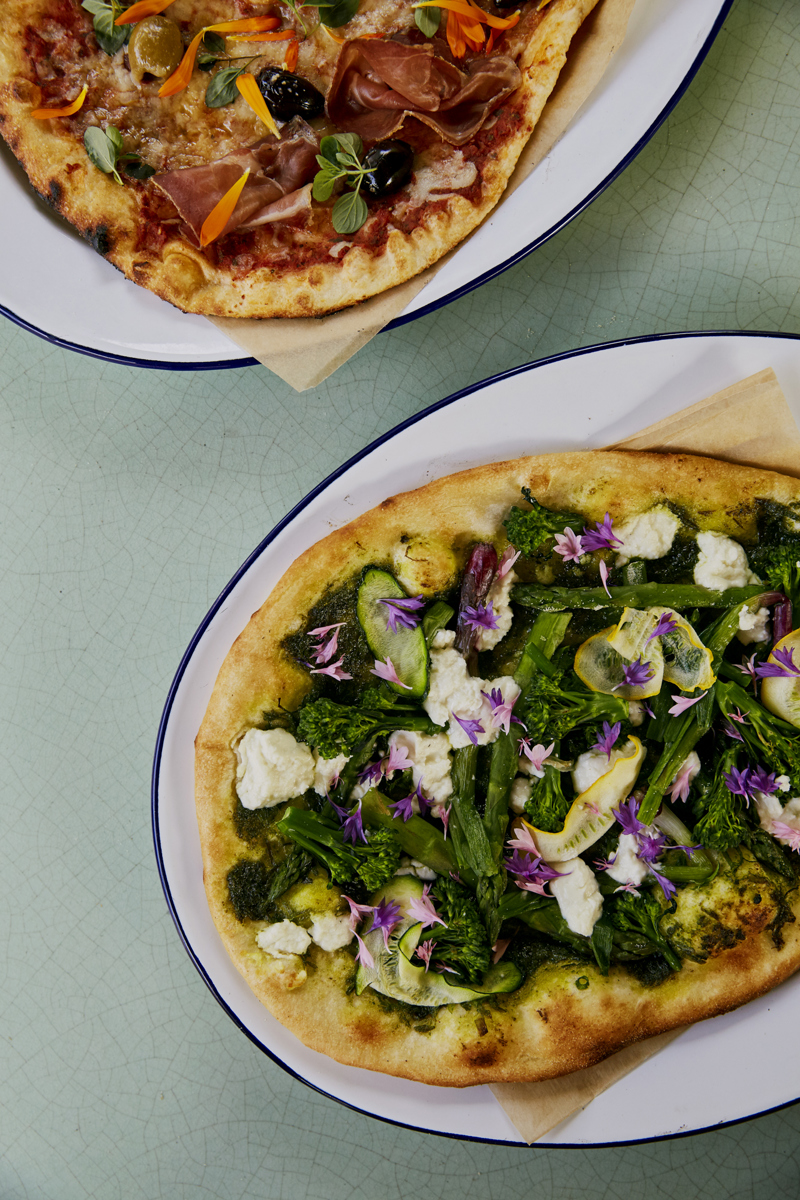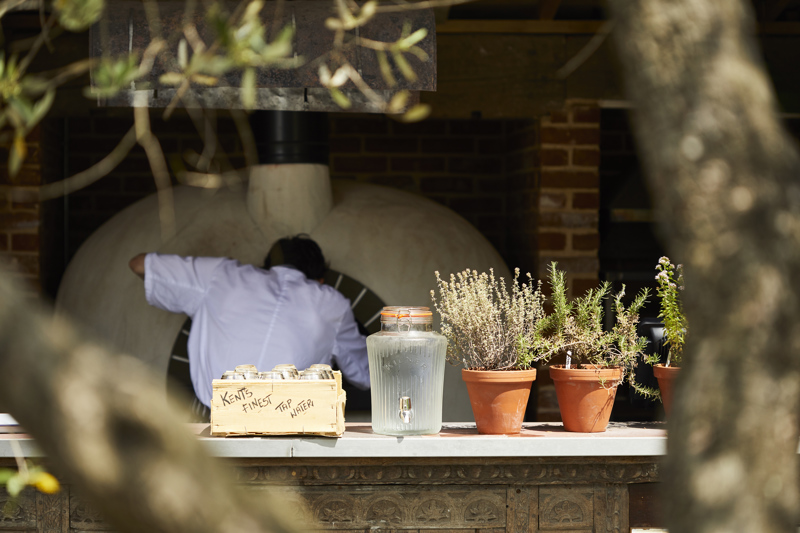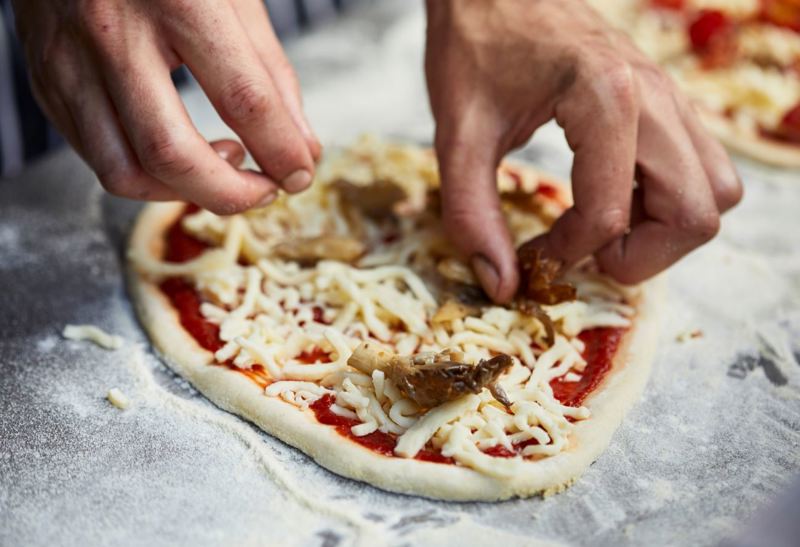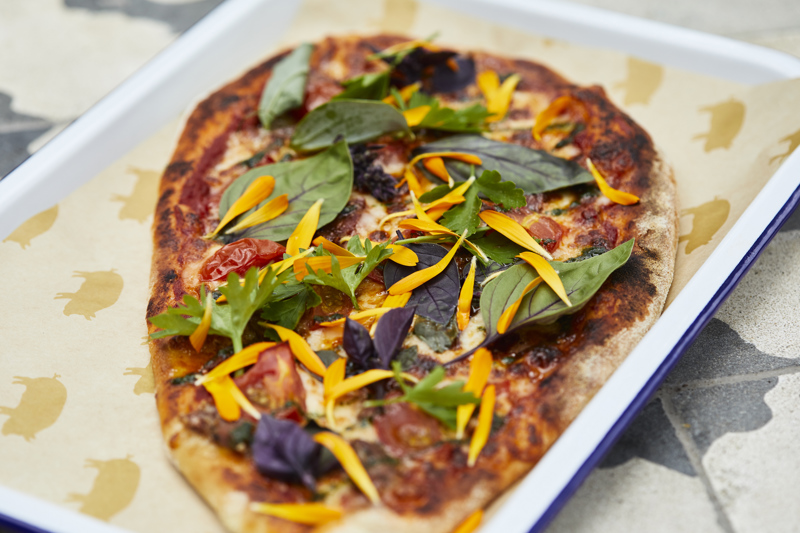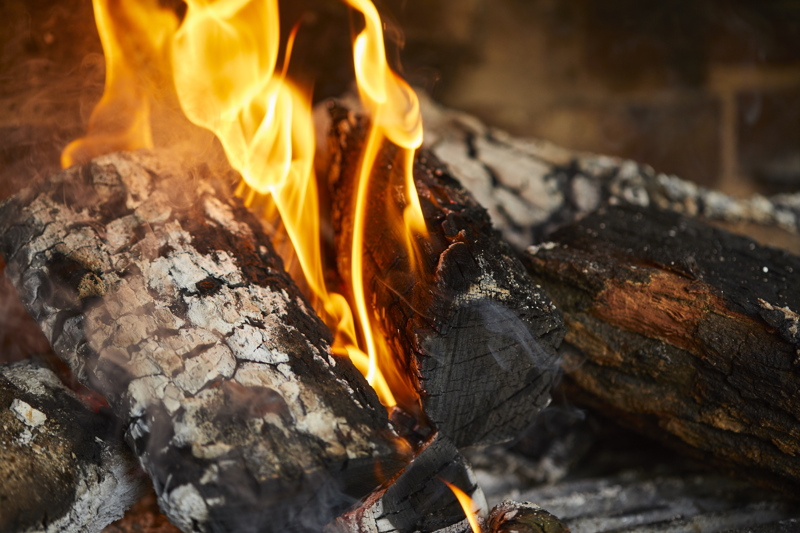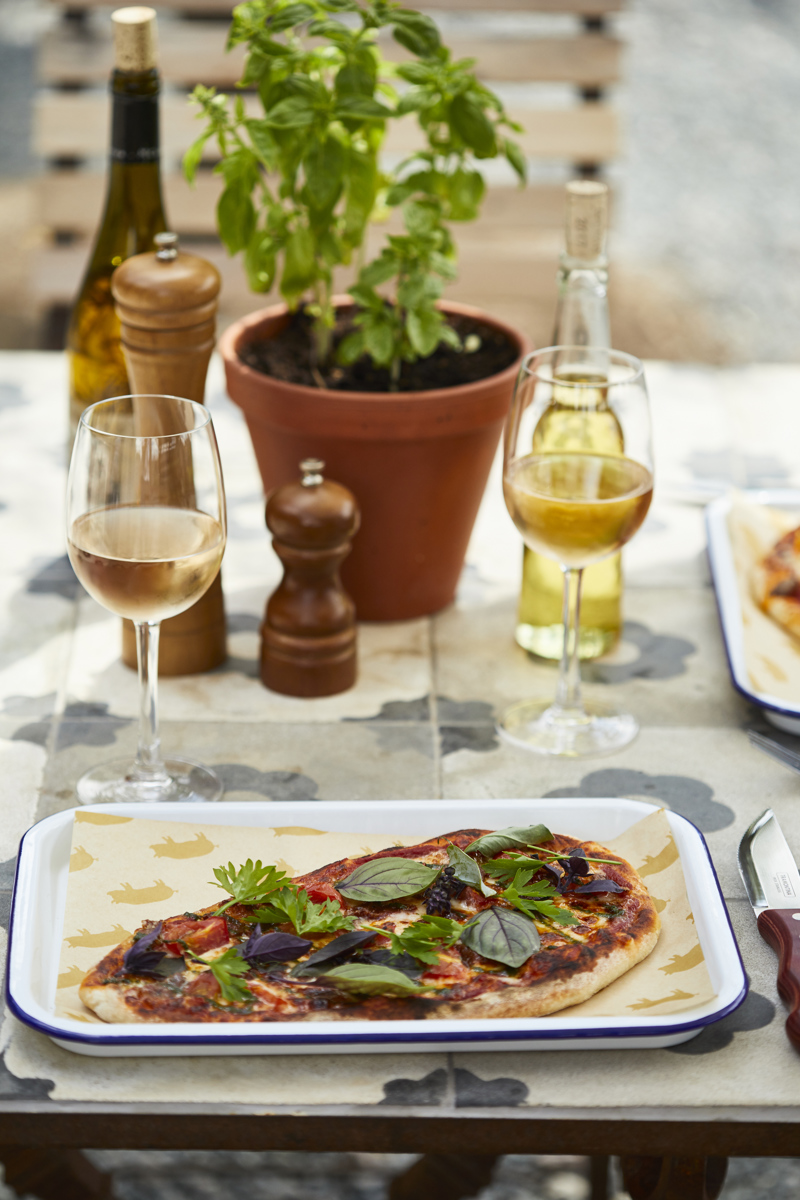 We've got a few toppings you've got to try…
An all-round crowd-pleaser – you can't go wrong with a flatbread in the warmer months. But what really sets these bad boys apart is the toppings. They are the champions of the plate! At THE PIGs when we fire up our Wood Ovens in the spring, we gather pickings from the garden, produce from our local suppliers, and really jazz up our flatbreads with flavour. In spring we make the most of our seasonal veg from our patch including kale shoots, cavolo nero and purple sprouting broccoli. Not to forget a sprinkle of edible flowers and fresh herbs, locally sourced goats cheese, with a drizzle of wild garlic pesto, to name a few of our favourites.
If you're getting on the flatbreads this spring, we've got a few toppings you've got to try… (you can thanks us later). Once you have slathered your dough with one of these delicious sauces then just whack on your favourite cheese, a handful of cured meat cuts or veggies and pop in a piping hot oven until crispy, brown and bubbling! 
'Cheffy' Roasted Tomato Sauce
Serves 8-10
Ingredients
1kg (2lb 4oz) plum tomatoes, as soft and ripe as possible
½ onion, finely chopped
3 garlic cloves, crushed
1 small carrot, diced
4 sprigs of thyme
4 sprigs of basil
4 sprigs of rosemary
A drizzle of white wine vinegar
Salt and pepper
Method
Preheat the oven to 210°C, 190°C fan (415°F), Gas Mark 6½. Mix all the ingredients together in a roasting tray and roast for 45–60 minutes to an hour. Allow to cool, remove the herb stalks and blitz in a food processor – you don't want it to be too thin, so use the pulse function if available. Transfer to a pan and simmer until it has reduced by half and thickened up. Chill before adding to the flatbread base.
'Cheaty' Tomato Sauce
Serves 10-12
Ingredients
2 x 400g (14oz) tins chopped tomatoes
20g ( ¾oz) dried basil
20g ( ¾oz) dried oregano
2 garlic cloves
Salt and pepper
Method
If you're short of time and you want to throw together a flatbread for dinner, here's an easier version of the roasted tomato sauce. It's still tasty and works just as well – plus it's a good option for children as it doesn't have such an intense flavour. Just blitz all the ingredients together and you're good to go.
Cheesy Wild Garlic Pesto
Serves 8-10
Ingredients
Equal quantities of wild garlic and flat leaf parsley leaves (a bunch)
Zest of 1 lemon
200ml (7 fl oz) rapeseed oil
100g (3 ½oz) Old Winchester cheese or Parmesan, grated on a microplane
Salt and pepper
Method
As soon as you pick the wild garlic, wash it gently. Place in a pan of boiling water with the parsley for 5 seconds, then plunge immediately into a bowl of iced water to stop the cooking process. Drain in a sieve and squeeze out any excess water. Put all the ingredients in a blender or food processor and pulse to a chunky paste. You're not looking for a watery purée. This sauce will keep for days in the refrigerator but may start to lose its vibrancy.
THE PIG in Brockenhurst, THE PIG-at Bridge Place, THE PIG-on the beach and THE PIG-near Bath will all have their Wood Ovens fired up for the spring and summer months from April. No need to book! Just swing by.