Wood Ovens
Smoky flatbread and outdoor eats across THE PIGs

Drop-in outdoor dining 
Pick a PIG, head outdoors and dig into some serious outdoor eating. Graze away the day with a glass of something chilled, paired with a smoky flatbread, topped with a mix of locally sourced ingredients and zero mile pickings. 
No need to book! Just drop in for some relaxed sunshine dining and a glass of something chilled. As always seating will be on a first come first served basis.
Available at THE PIG in Brockenhurst, THE PIG-on the beach, THE PIG-at Bridge Place and THE PIG-near Bath.
Opening times and days are weather dependent and vary across each PIG. If you are unsure, please check with your chosen PIG before visiting to see if the Wood Oven is open that day.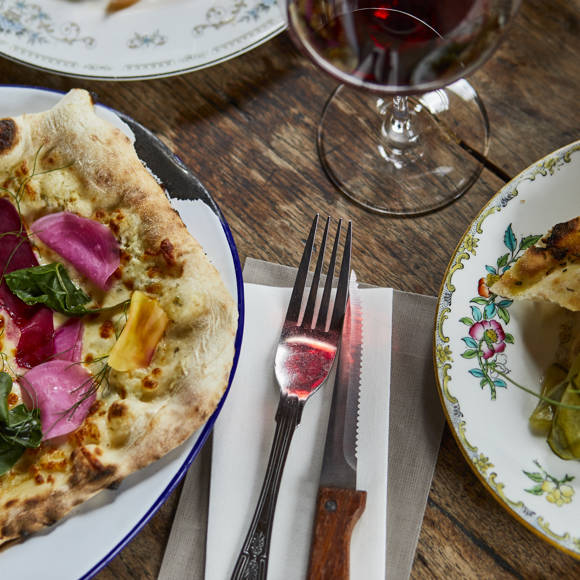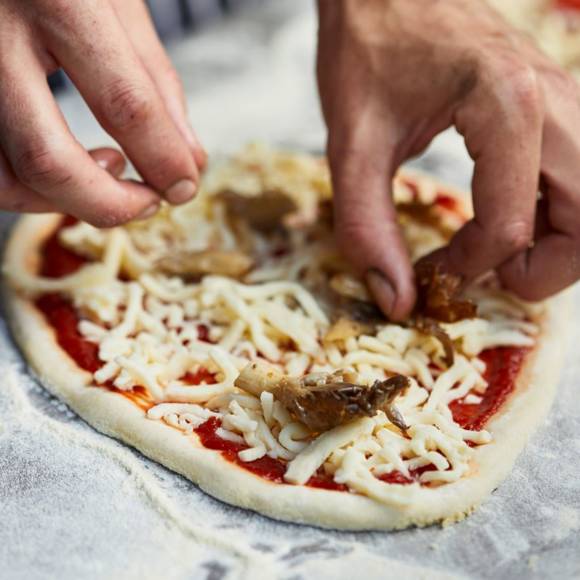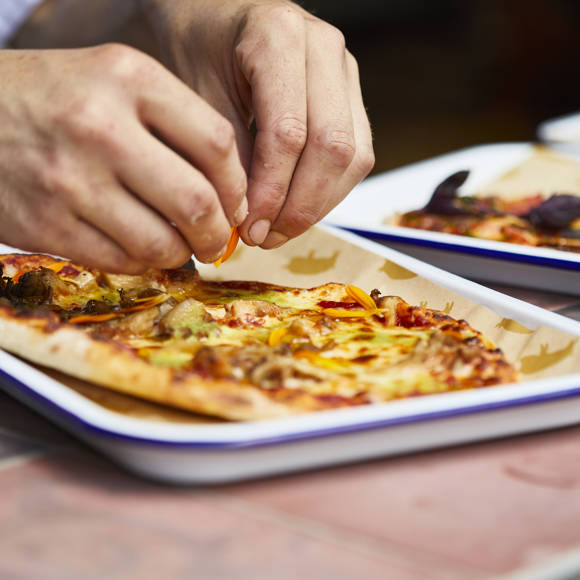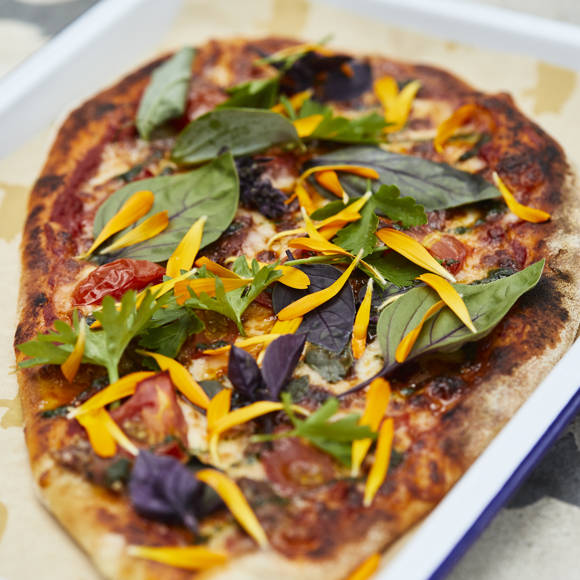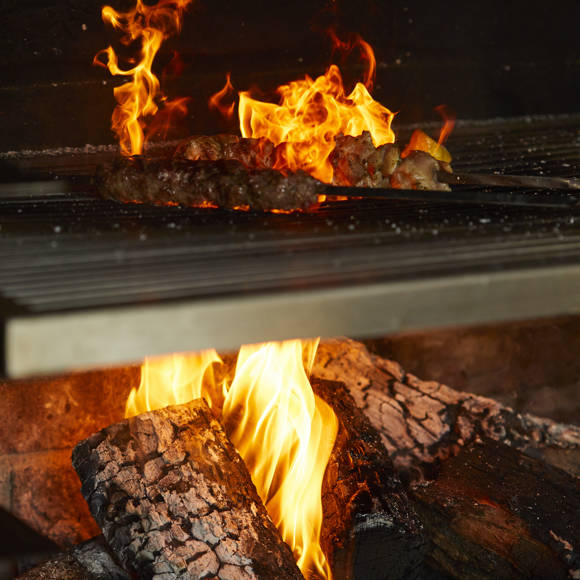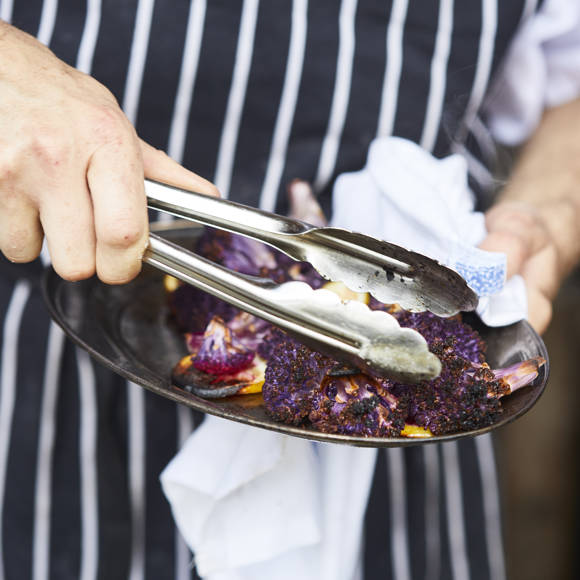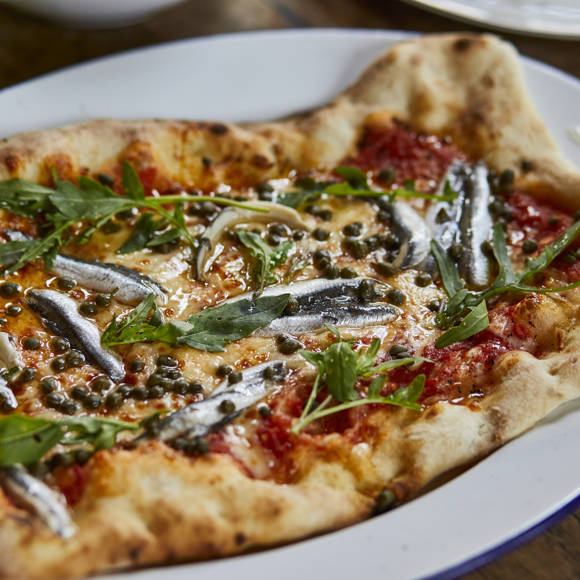 Open-air eating & drinking
Head to The Folly at THE PIG-at Combe or The Lobster Shed at THE PIG-at Harlyn Bay. Book in advance or just swing by!
The Folly
Derelict chic dining in our rustic hideaway at THE PIG-at Combe, Devon
The Folly is our hideaway tucked away in the gardens. We serve up chargrilled goodness and smoky flat breads with a mix of delicious toppings to choose from throughout all year round.
The Lobster Shed
Outdoor eating and drinking at THE PIG-at Harlyn Bay, salty ocean air and simple but seriously tasty local food, head straight from the surf to your table and tuck into the daily catch. Expect wood roasted fresh lobster, chargrilled meats and Cornish tipples.