How to turn your bathroom into your own Spa with Gilly, Potting Shed Therapist from THE PIG-at Combe 
Our Potting Shed Treatment rooms might be a slightly unconventional setting for a pampering massage, but tucked away at the bottom of our gardens and surrounded by fragrant herbs they are little havens for relaxation and rest.
Gilly, a therapist from THE PIG-at Combe shares her tips for creating your own spa experience in your very own bathroom.
It needs to be clean, inviting, indulgent and appeal to all of our senses...so first things first give that bathroom a spring clean and get it sparkling!
Remove any clutter from surfaces and around the bath and remove any used towels or bathrobes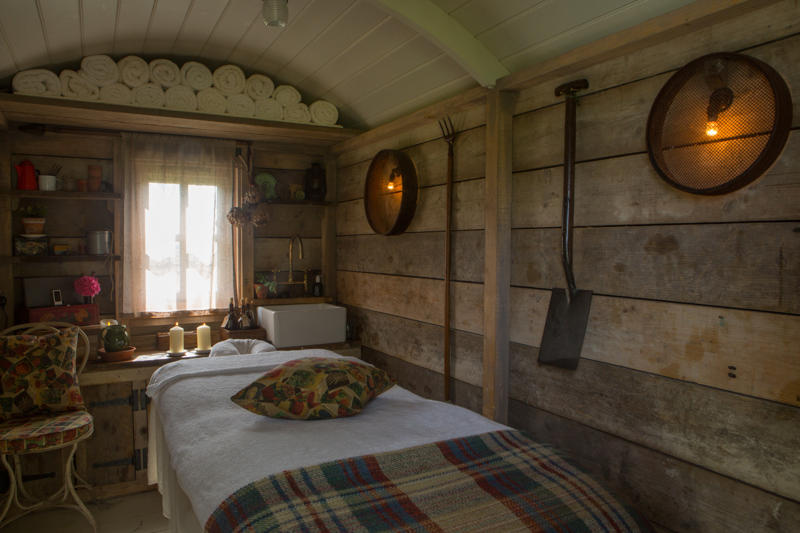 If you have a light dimmer, great, turn the light down low and add some candles to create ambience. Choose some relaxing music, a soothing playlist or meditation app can be downloaded on your phone and played through a speaker (a waterproof one of course!)
Invest in some gorgeous fluffy towels and robes if you don't have any, this is not the place for old ones that scratch and exfoliate the skin, we need comfort and luxury. Stack them neatly or roll them, even better if they can be warming safely while you soak.
The bath water should be warm, around 38-40*c, just above body temperature. One that's too hot will leave you feeling shattered!
Add a beautifully fragranced bath oil which will scent the room as well as your body and leave your skin silky and nourished. I would recommend the Bamford Organic Rose Bath Oil which contains Rose, Ylang-Ylang, Lemon and Chamomile 'to soothe the body as well as the mind'.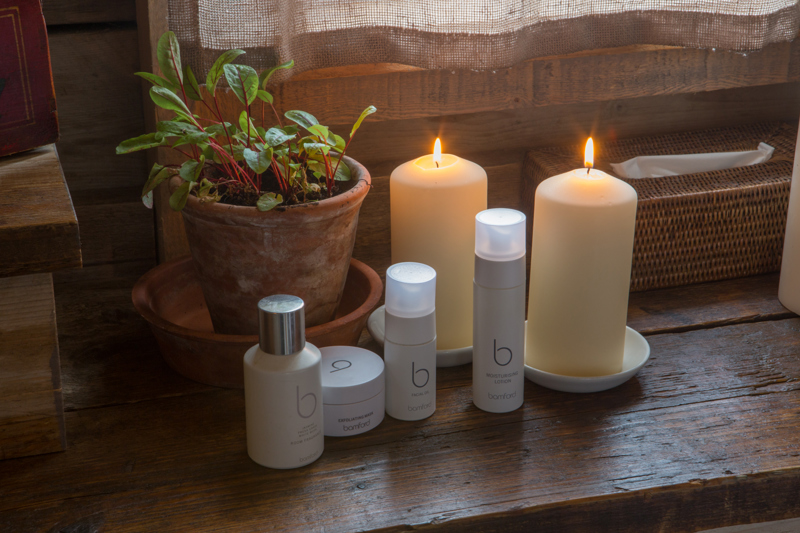 Why not really indulge and accompany your soak with something chilled, like a glass our of favourite English Sparkling Wine from Hambledon Vineyard that is tucked away in Hampshire.
In the Potting Sheds, we will always advise you to drink plenty of water to counter the dehydrating effects of your treatment so a jug of cold water with a slice of lemon or sprig of mint together with a  beautiful crystal glass on the side will help to ensure you stay hydrated and healthy.
The perfect way to chill out at the end of the day.
For more tips, tricks and how-tos from the team at THE PIG, pick up a copy of  THE PIG BOOK - Tales & Recipes from the Kitchen Garden & Beyond