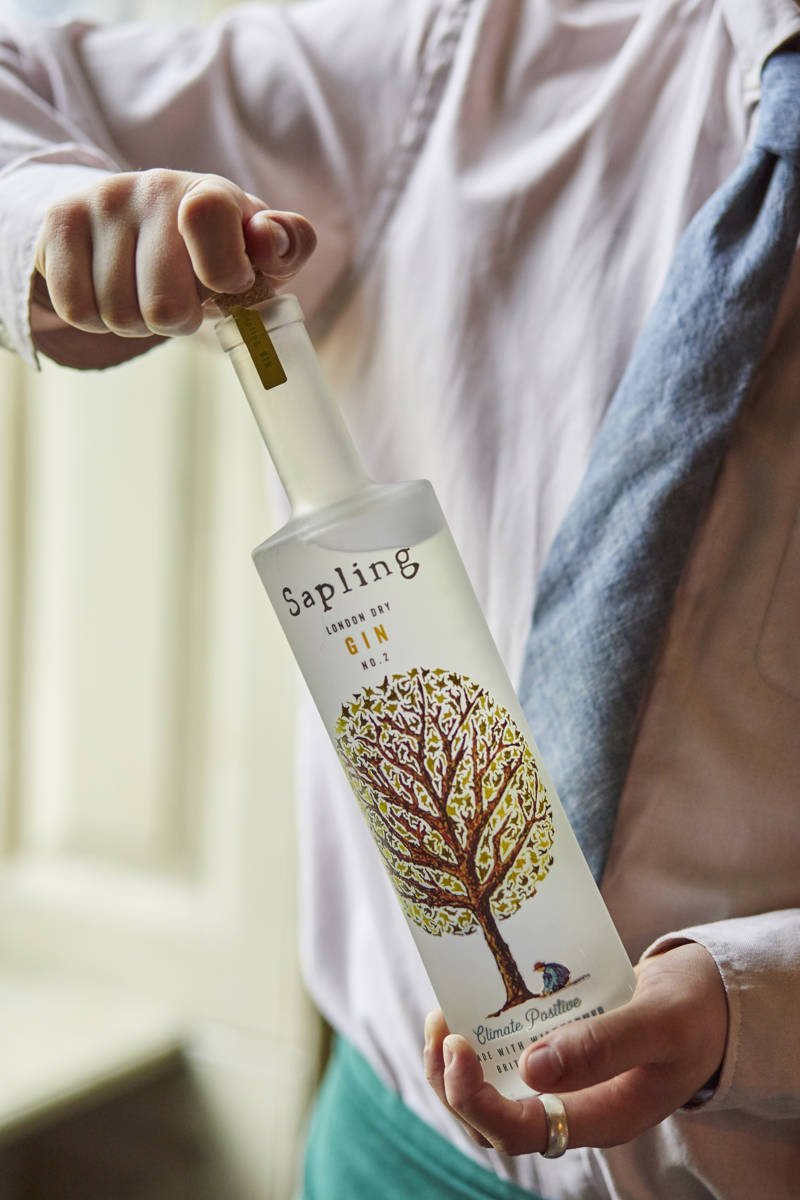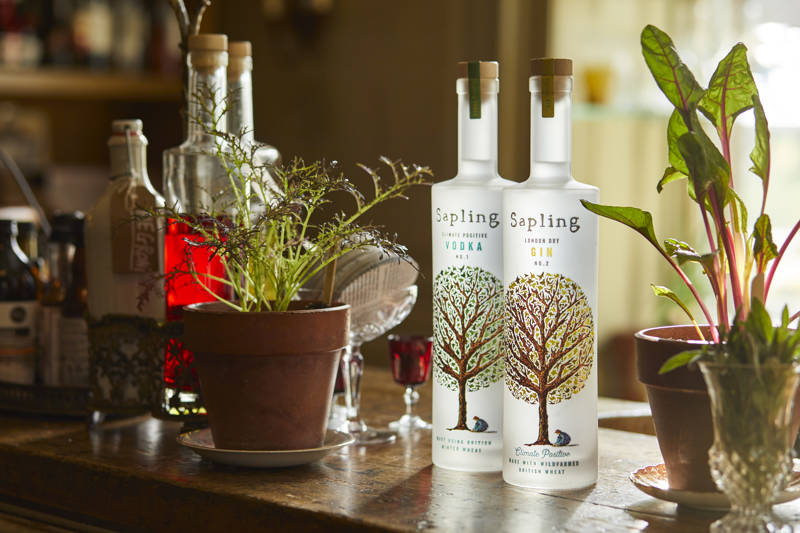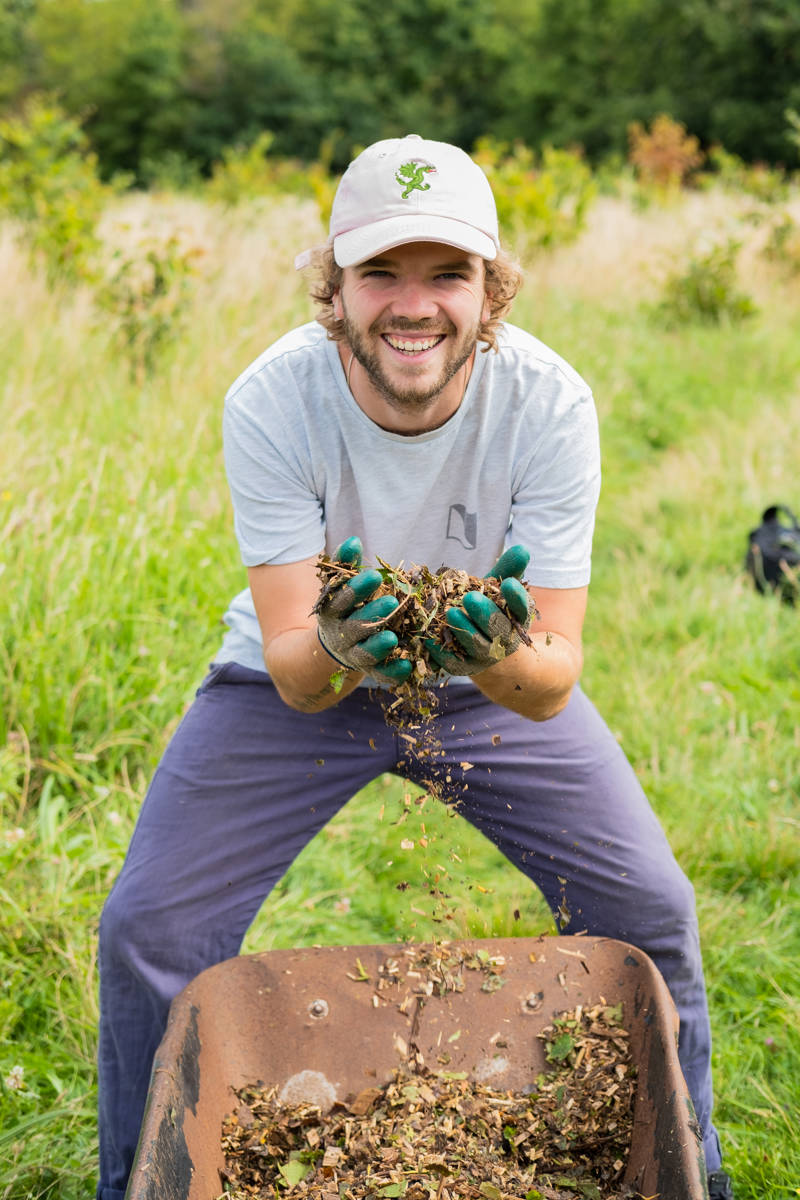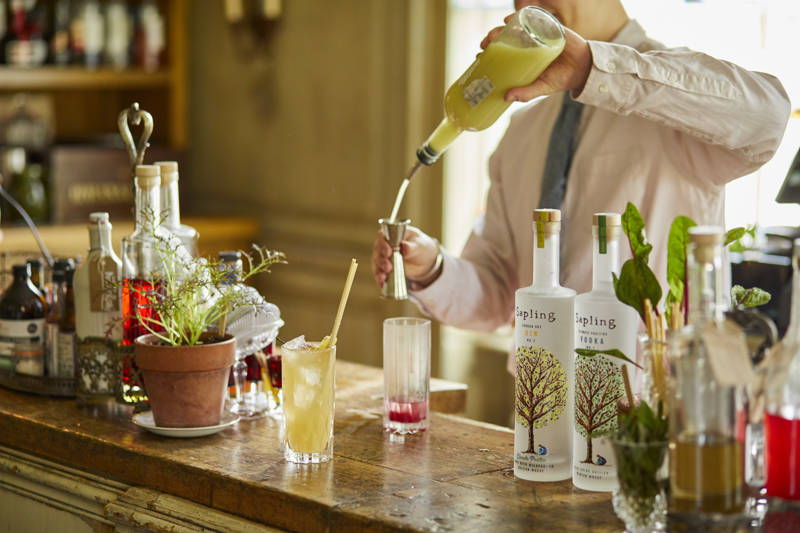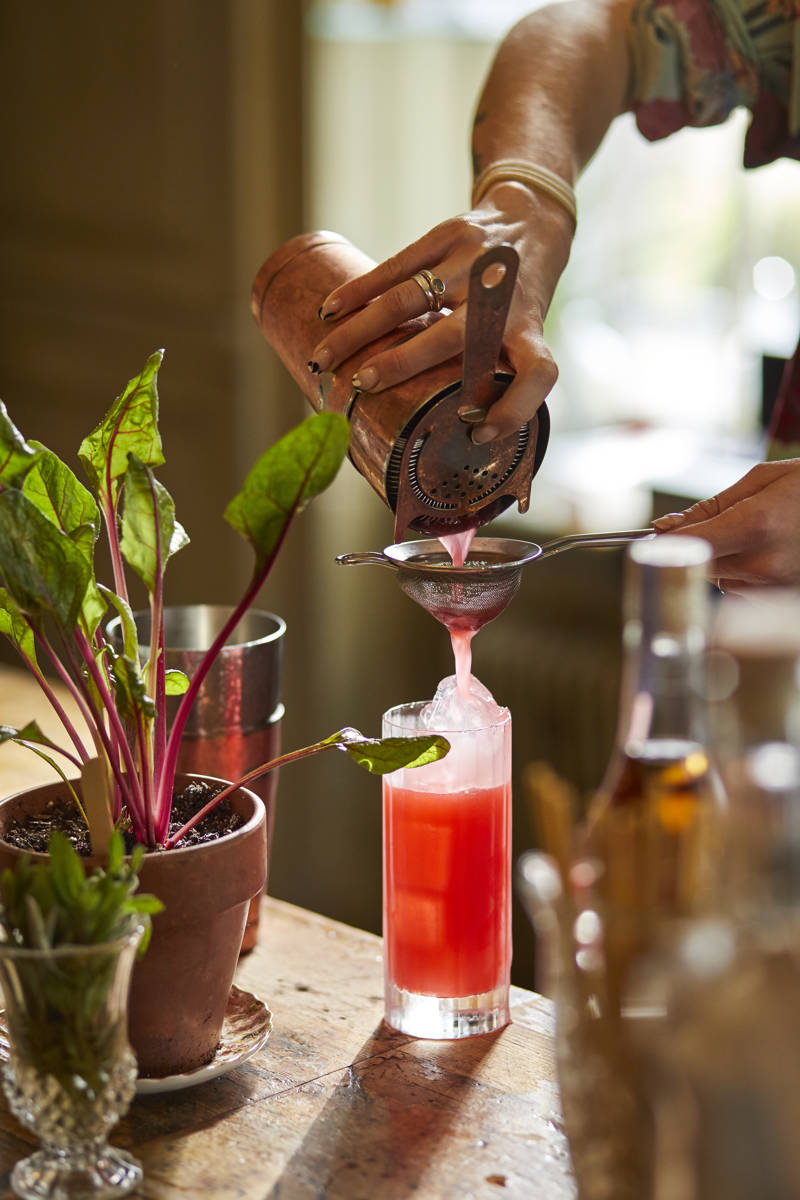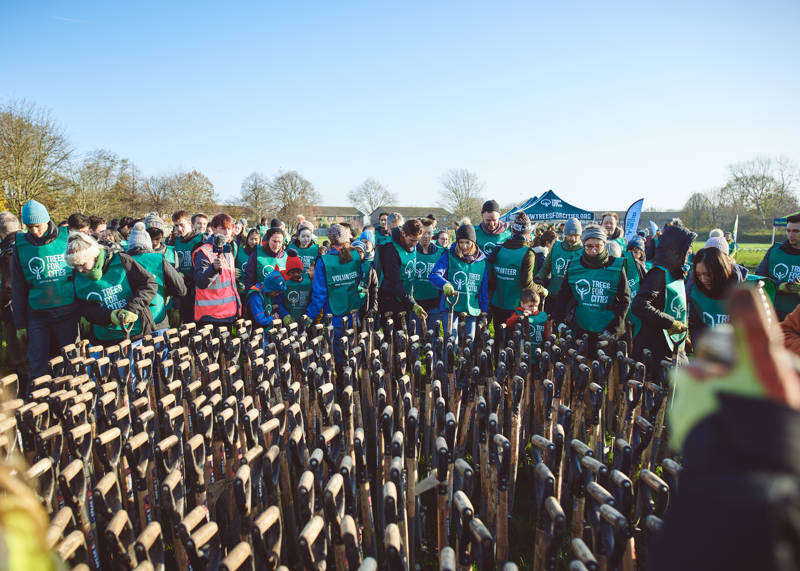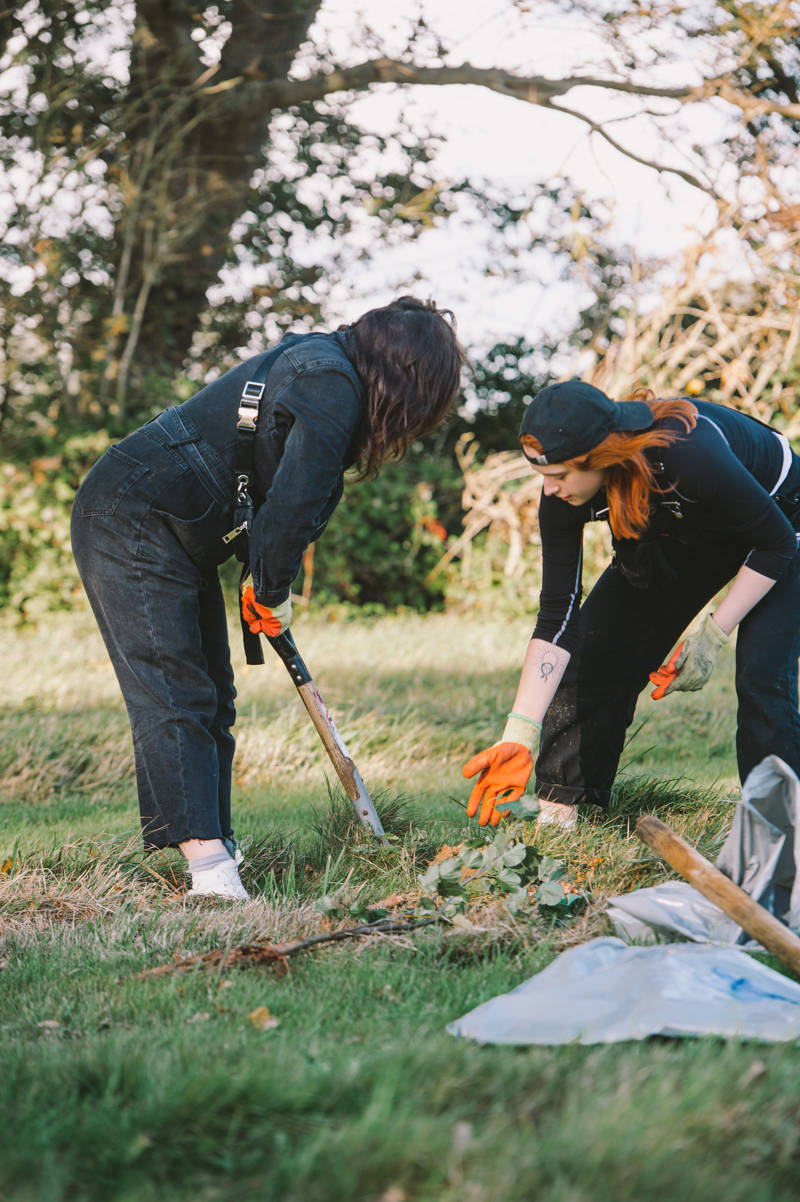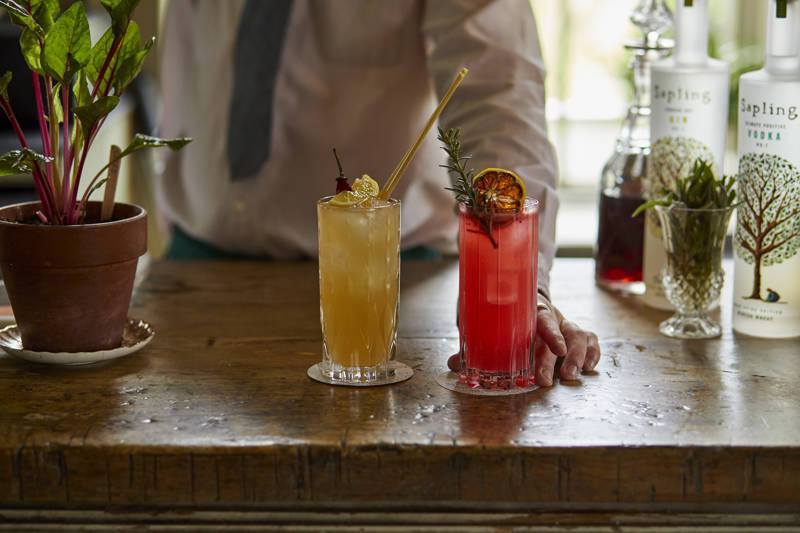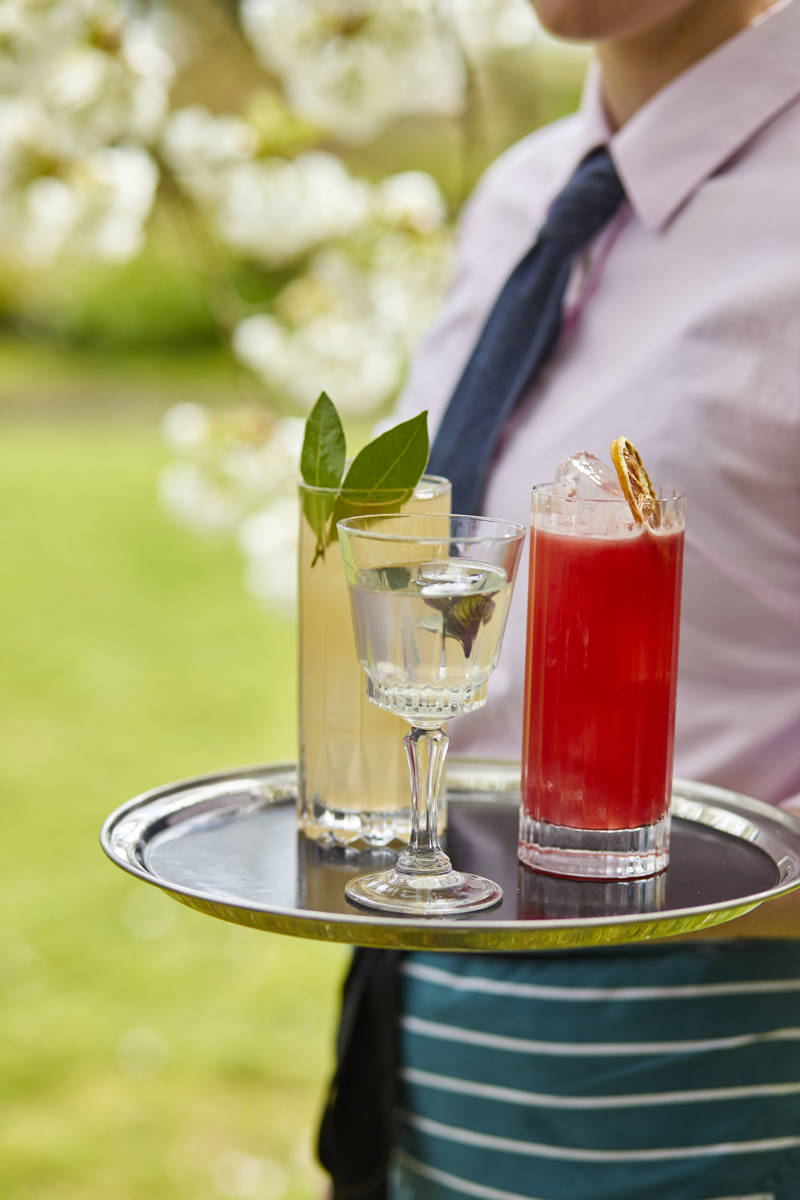 We are so excited that Sapling spirits can now be found behind the Bars across all our PIGs! It is a friendship that was meant to be, and one that we have dived headfirst into – we both share a passion for high quality spirits, a love for the natural world and have a penchant for a bit of party.
Sapling are a carbon neutral, B-Corp certified, climate positive, refillable, regenerative, tree planting team of sustainability champions, who also produce some of the best Vodka and Gin in the UK. Their spirits are created using local British ingredients, and are clean, creamy, and smooth and lend themselves beautifully to a vodka martini, gin and tonic, or on the rocks – we can't get enough of them in our home grown cocktails with fresh Kitchen Garden flavours, perfect to sip with the sunshine on your face!
 So, in celebration of our new friendship and of all the fun we are going to have together, we sat down with the founders of Sapling, Ed and Ivo, to get to know our new house Vodka and Gin brand and to share with you what they're all about.
First of all, why did you both decide to venture into the world of spirits?
While working for a craft food and drink distributor in London, we started working with small distillers and decided to give distilling a go ourselves. After trying out a variety of different grains in our 12 litre re-purposed still, we settled on British wheat.
On top of that, one of our core principles is to bring fun to the eco movement, and what better way to do it than to enter the world of spirits! With Sapling, we can give people the opportunity to cut their emissions and plant trees by doing something they love to do.
Where did the idea of Sapling come from?
We used to run tree planting projects in Scotland and really struggled to get volunteers from the local area and beyond. We knew this had to change, but how?
So, we came up with the idea to start a small music festival with cocktail bars, alongside the days of tree planting. We realised you could get a much bigger and more diverse group of people involved in sustainability through offering them something fun to do alongside it!
We started planting a tree for every bottle used at the bar during the festivals, sprouting our company's ethos.
What is the meaning behind your company logo?
Our logo is fairly simple and depicts a person planting a tree, showing how central reforestation is to our company. It's hand drawn by an artist and designed to give a narrative feel and help us tell our story to our customers. 
What makes Sapling so tasty?
All of our spirits are made using British wheat. The high starch content of the wheat gives them a natural sweetness and smoothness which makes our spirits so easy to drink. The wheat is fermented before being blended with charcoal filtered, de-ionised water, creating an incredibly pure spirit and a crisp finish. Our gin is a classic twist on a London Dry; bold on the juniper, refreshingly zesty, and hints of rosemary for a herbaceous finish.
How is Sapling a more sustainable product to use?
Environmental sustainability is at the heart of everything we do.
We split it into four main elements; Grain, Packaging, Tree Planting, and Low Carbon/Zero Waste drinks.
Grain
For our vodka, all of our grain is sourced from within the UK so as to reduce transport emissions. For our gin, we source British regenerative grain. The farming methods are carbon negative, heal the soil, and improve biodiversity.
Packaging
We supply as much of our spirits as possible in 5L eco boxes. This is part of our refill scheme which exists as part of our missions to eliminate glass waste from the industry. It's hugely carbon efficient, with a 25% CO2 reduction/70cl. We work with industry leading carbon accounting group ClimatePartner to calculate all of our emissions.
Tree Planting
A core promise of our brand is to plant a tree for every bottle that we sell. Our trees have a number of environmental purposes (carbon sequestration, soil health, biodiversity etc) but also are geared towards benefiting local communities.
Low Carbon/Zero Waste Drinks
We work with our customers to promote low carbon and zero waste drinks. It's important for us that our spirits are part of a wider sustainability movement that encourages ethical sourcing and waste reduction across all produce. For example, we are using waste coffee husks from THE PIG's coffee machines to make a coffee vodka to use in their cocktails.
Can you explain more about your Buy One Get One Tree project, why did you decide to start this initiative?
Our tree per bottle pledge goes back to where we first began, on our tree planting project in Scotland. We started planting an extra tree for every bottle we sold at the bar which became a real focus for the festival and is now a non-negotiable promise for every one of our bottles.
On a broader level, trees are so important for helping combat the environmental crisis we are facing. Not only do they sequester carbon, but they also increase biodiversity, improve soil health, and regulate air and water pollution.
We've planted 150k to date and the number is increasing every day.
Finally, what is your Sapling drink of choice?
Dry martini with a lemon twist. Smooth, citrussy, and delicious.
If you want something to put you in the summer mood, how about trying your hand at one of our brand-new garden to glass PIG cocktails - the Absolutely Fabulous using Sapling Gin:
Cocktail Ingredients
40ml Sapling Gin
20ml Aker Rose Aperitif
20ml Lime juice
Top ginger beer
25ml Raspberry, oregano & basil purée (method to make below)

300g fresh raspberries
250g sugar
500ml water
pinch of fresh basil, flavour to taste
pinch of fresh oregano, flavour to taste 

15ml Chamomile syrup (method to make below)

10g chamomile (or 4-5 of chamomile tea bags)
500ml of water
500g sugar
Method
1. Make the raspberry & basil purée:
Place 300g of fresh raspberries and 250g of sugar in 500ml water and bring it to boil to dissolve the sugar. Add fresh basil and oregano, then blend into a purée. To finish off, fine strain to remove the bits.
2. Make the Chamomile syrup:
Add 10g chamomile or 4-5 of chamomile tea bags into 500ml of water and 500g of sugar and bring to the boil, then simmer it until sugar has dissolved.
3. Measure out the correct amount of the raspberry & basil purée and the Chamomile syrup.
4. Add all ingredients to a shaker with ice, shake and serve.
Stay up to date with our Sapling journey by signing up to THE PIG newsletter here!