Fran talks us through his garlic planting process and gives some helpful tips for anyone wanting to plant garlic at home.
We always tend to start planting onions and garlic cloves in October this is due to them usually needing around nine or ten months between planting and harvesting. This year I decided to plant two varieties of garlic, Vallelado Wight – a Spanish garlic that is more than tolerant to the cold and wet English weather and Red Duke Wight, a red-tinged heritage variety that amazingly still carries some of the attributes of its wild Central Asian ancestors from which modern varieties have been cultivated. We planted our garlic cloves in early October so we would expect them to be ready for harvest from June onwards.
If you're looking to plant your own garlic at home and have an outside space, we use a spacing of 7 inches between rows and 6 inches between plants. When planting, dib a hole around two inches deep, place the clove with the tip facing upwards and cover lightly with some topsoil or compost.
Harvesting the garlic seems a long way off, however during the time they are planted the drop in temperature is actually good for the garlic, as the frost helps the cloves to form in the spring. The Red Duke should be ready to harvest around the end of June or beginning of July and the Vallelado Wight from June to August.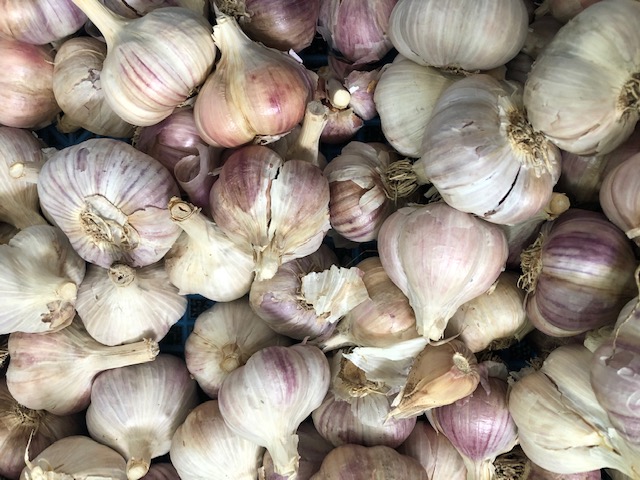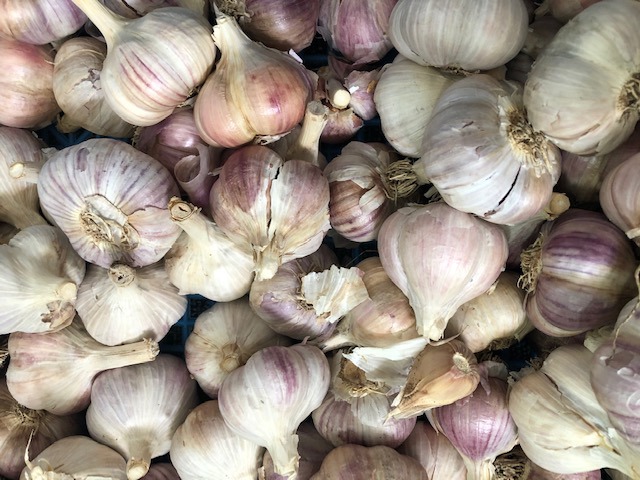 Yes, it really is that simple to grow garlic!
Garlic packs a real punch in flavour and can be used in so many dishes on our menus or at home.
Why not try growing your own and then cooking up a recipe or two from our new book.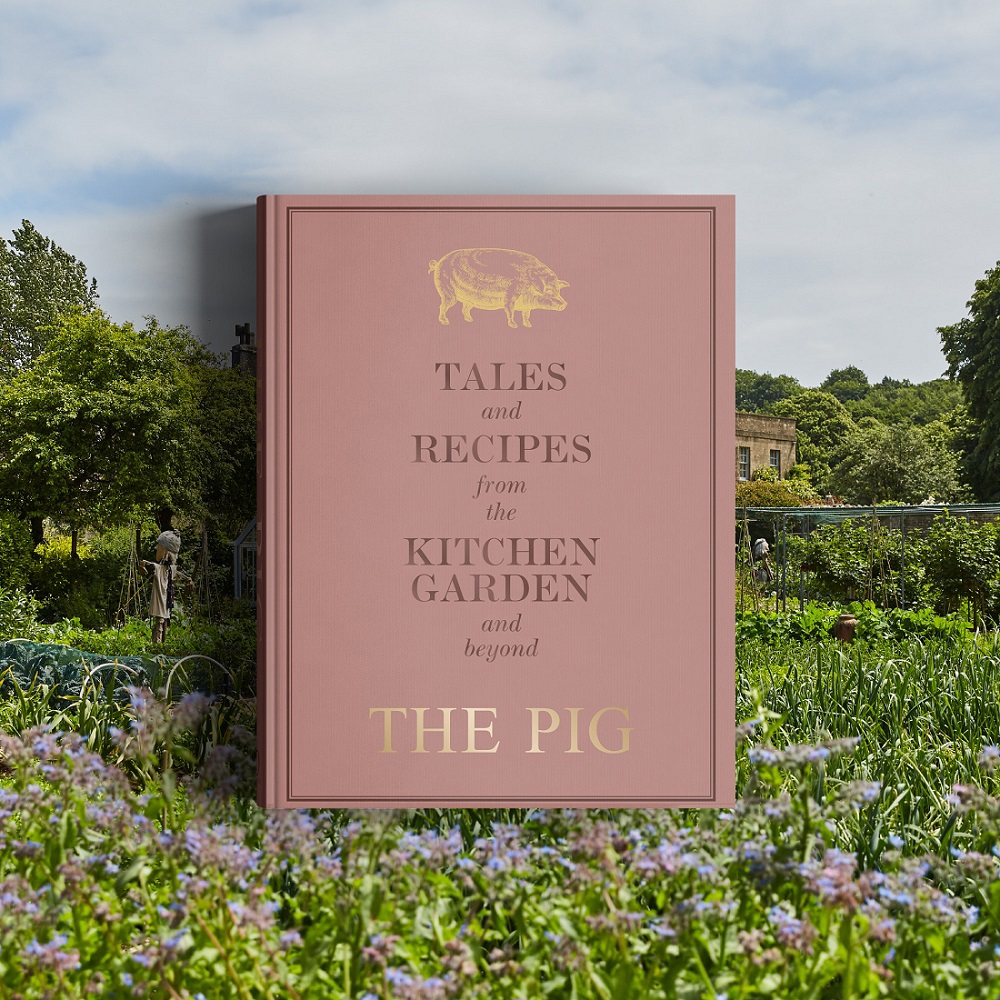 Andy's Porchetta
According to Andy, one of our original head chefs, 'Porchetta is a spectacular dish, not only because you get this beautiful tenderloin running through the middle, which is then wrapped in garden herbs, you also get some fantastic crackling from the belly'.
2kg pork belly
1kg pork loin
2 garlic cloves
Zest of lemon
50g fennel seeds
Rapeseed oil
Table salt
Herby tomato soup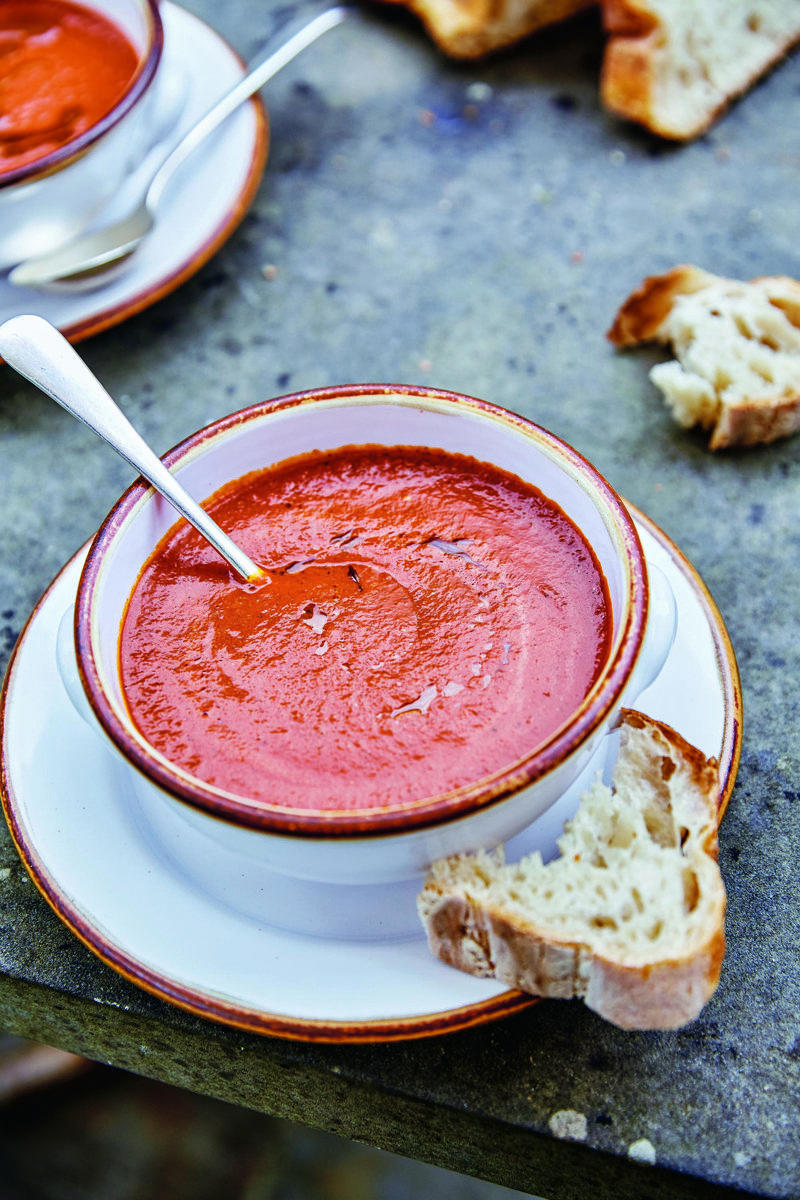 A cuddle in a bowl, that's what this is! A great recipe with stacks of flavour, this soup is given a real zing by the amount of balsamic we use. Perfect on a chilly day with a chunk of crusty bread.
4 garlic cloves
2 onions chopped
2 celery sticks
1 leek, chopped
Rapeseed oil
500g soft plum tomatoes
500g cherry tomatoes
3 sprigs of rosemary
3 sprigs of thyme
2 tablespoons balsamic vinegar
300ml tomato juice
Salt and pepper
Crusty bread to serve
To see the full recipes – you can buy our new book here.
Fran – Kitchen Gardener at THE PIG-at Bridge Place