British asparagus is a hero vegetable although we only get to enjoy its short season for around seven to eight weeks.
 British asparagus season starts in late April and ends in June, meaning we have to cook and enjoy this delicious spring veg in every way possible, preferably several times a week, breakfast, lunch and dinner! 
This simple classic could not be easier to make at home and is a favourite of our Group Chef Director James.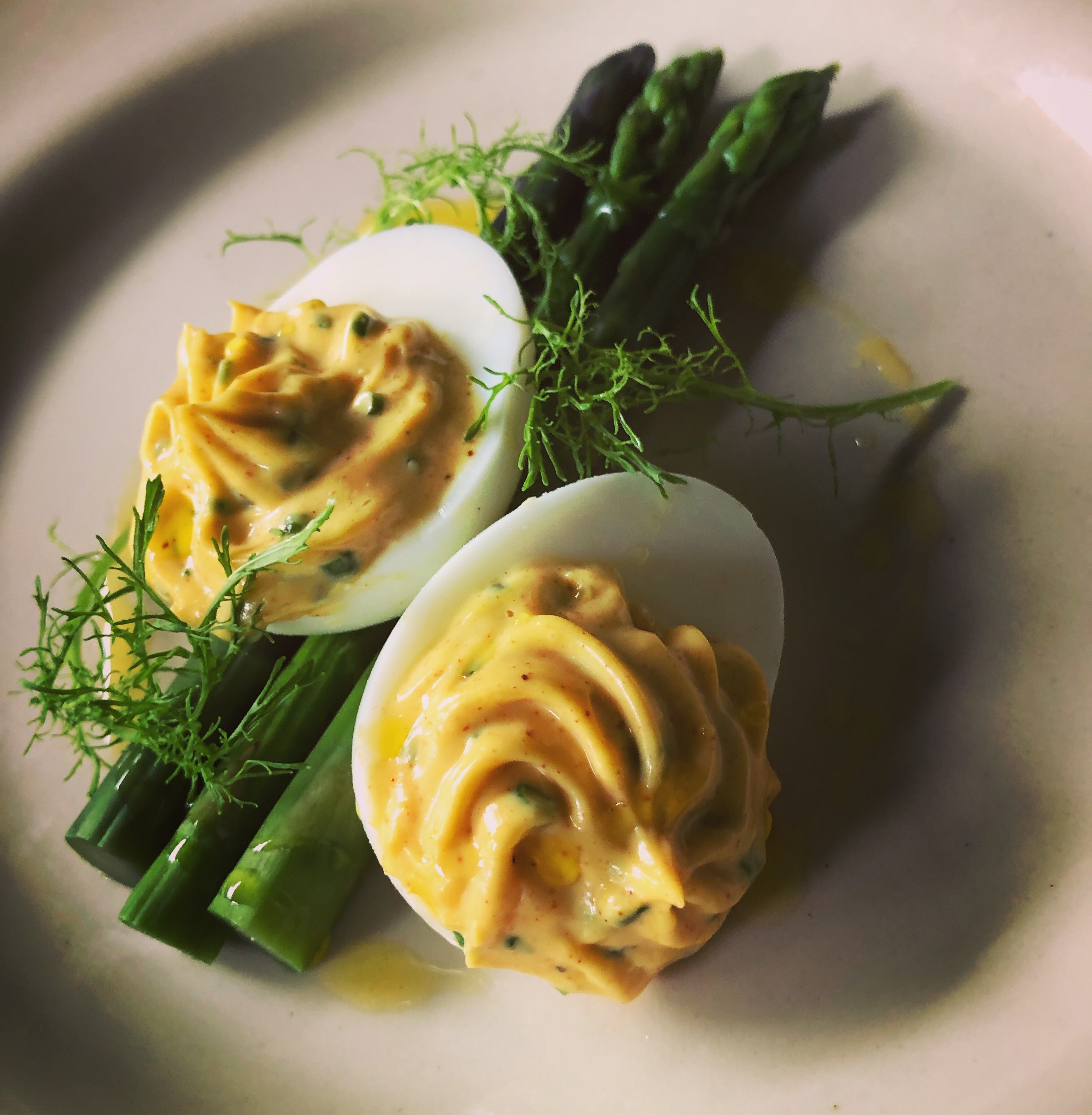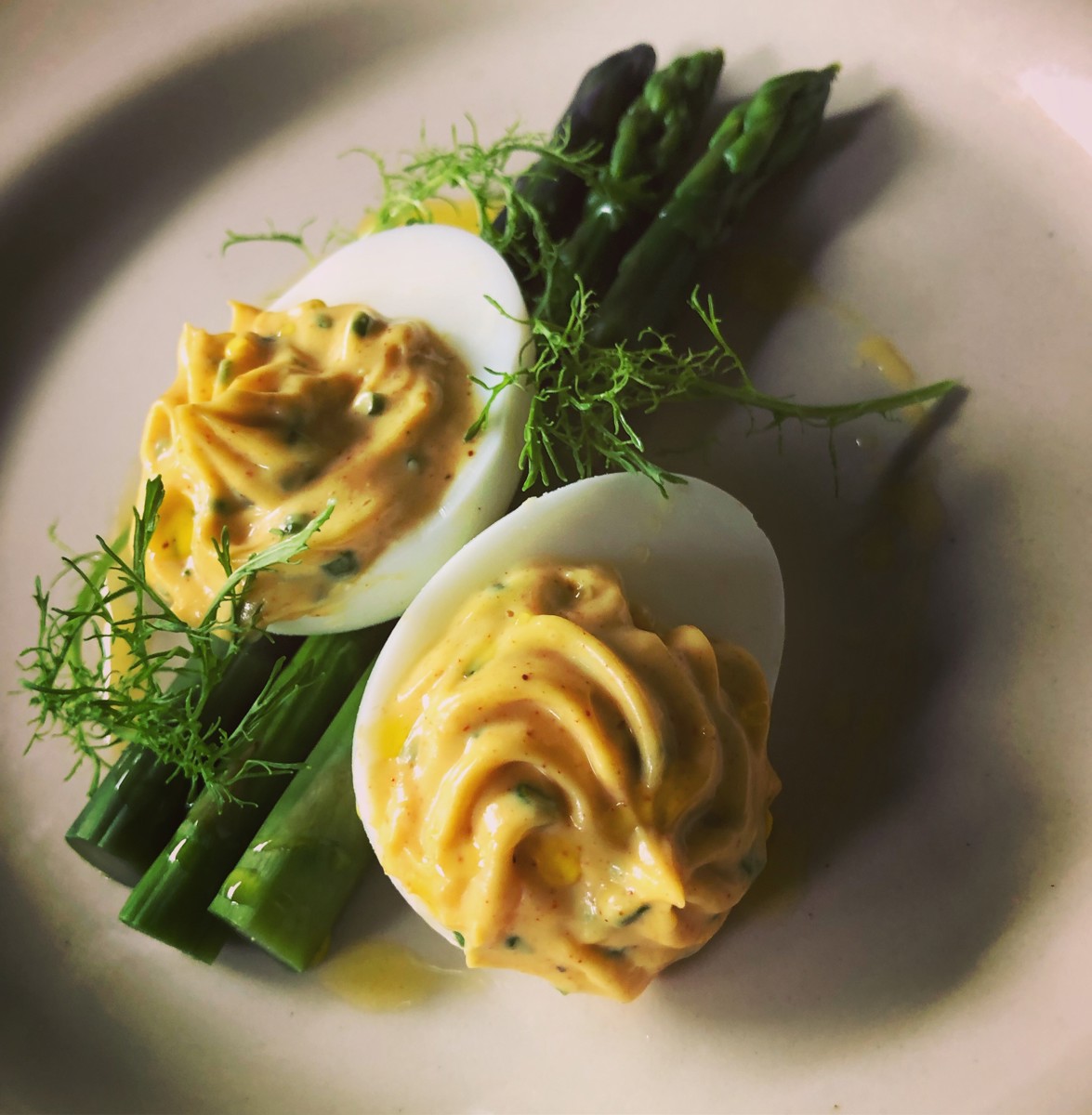 Devilled Eggs with Asparagus
4x Eggs
1tsp Smoked Paprika
2tsp Worcestershire Sauce
1tbsp Chopped Chives
2tbsp Mayonnaise
Salt and Pepper
Bunch of British Asparagus 
Boil eggs for 6min in boiling salted water, then cool quickly and peel. 
Cut the eggs in half, gently remove yolks and place into a bowl. Mix all of the other ingredients in together with the yolks and season to taste.
Place mix in a piping bag with a star nozzle and pipe back into the white of the egg and refrigerate.
When you are ready to eat your eggs, melt a big knob of butter in a large skillet over a moderate heat. Add the asparagus and season with the salt and pepper. Cook, stirring often, until the asparagus is just tender, 5 to 6 minutes, lowering the heat if needed to keep the asparagus from browning. 
For more tips and recipes pick up a copy of THE PIG Book - Tales and Recipes from the Kitchen Garden and Beyond