Treat Our NHS
#treatournhs - 190 overnight stays at THE PIG were given to our valued care givers as a chance to put their feet up and be cared for by our team!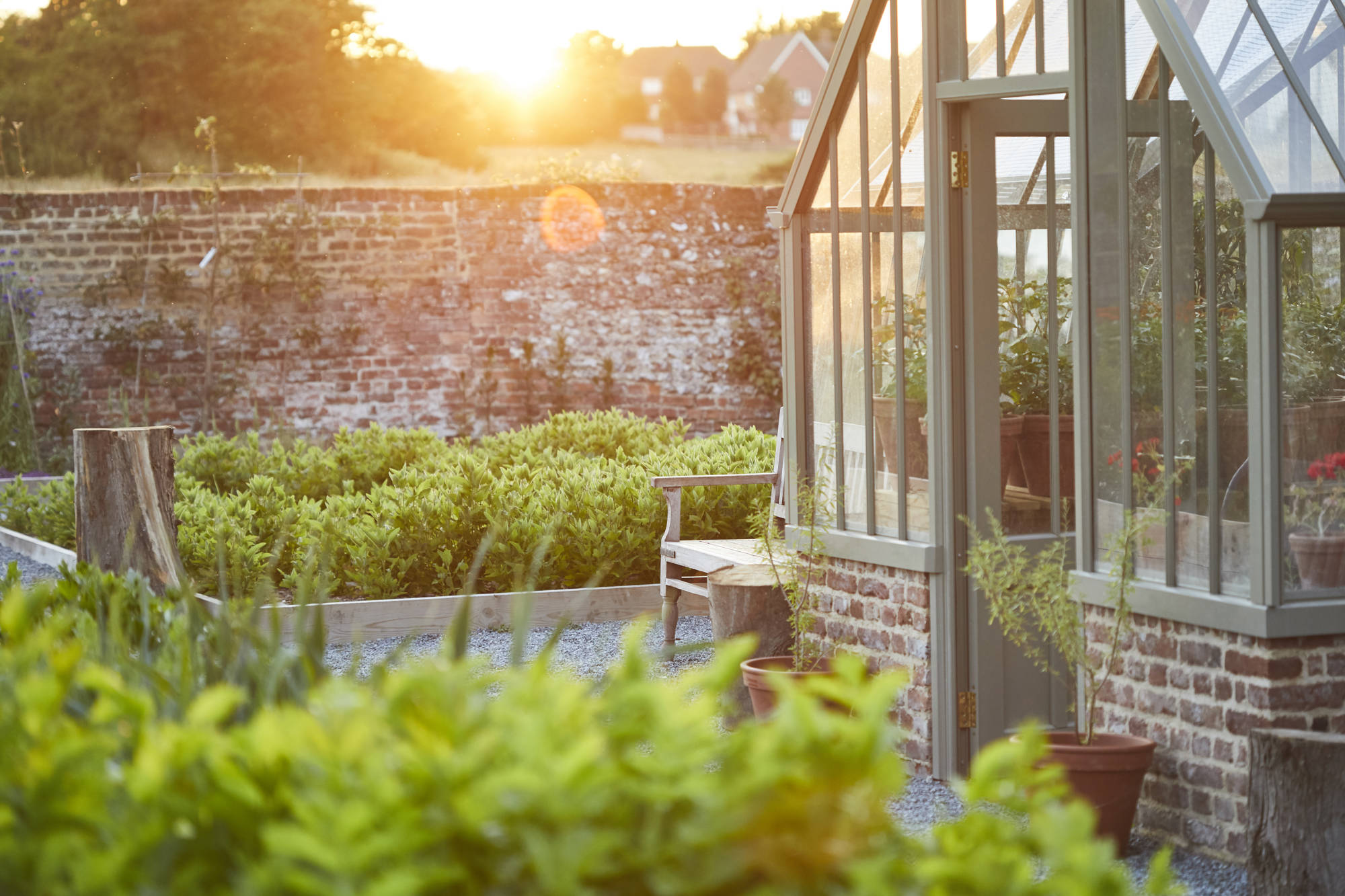 #treatournhs
On Saturday night, 4th July, we opened the doors to THE PIG hotels for the first time in just over 3 months – wow, what a feeling it was!
After months of hibernation, the teams were positively buzzing with excitement to welcome our first guests, particularly as these were pretty special guests! Nominated NHS workers and care givers from around the south, who have each played a starring role in the fight against COVID-19 in our communities, checked-in for a well-earned escape.
Back in April, we pledged to donate the first night of our re-opening across all PIGs to the initiative #treatournhs, set up by founder Sarah White, where hotels, holiday letting companies and individuals who have cottages have gifted stays or vouchers to NHS workers to use now that we are allowed to go and stay away. We received 5,500 nominations via our website, and we could not wait to meet some of your nominated heroes!
Our guests arrived to treats in their room kindly donated by some our friends; a bottle of chilled Railway Hill Rosé 2018 ready to be cracked into from Simpsons Wine Estate, Kent, some Chase Distillery goodies and Bramley hand sanitiser on their tables at dinner. Thanks to Charles and Ruth at Simpsons, James at Chase Distillery and Chloe at Bramley for supporting. Even some of our local taxi companies got involved by offering free taxi rides to and from THE PIGs!
After an afternoon of exploring the Kitchen Gardens and settling in it was time for some spoiling with a 25-mile feast and PIG Hut wine – garden fresh pickings, and locally sourced produce, all kicked off with several glasses of fizz to add to the house party feel. Thanks to Darts Farm, a family run farm in Devon, who kindly supplied THE PIG-at Combe with their seriously tasty pork chops for dinner.
The teams came together to clap for our carer guests as they sat down for dinner, a chance to show our collective huge thanks and appreciation for their heroic efforts over the past few months.
I think it's true for most people in this country that in the past we have perhaps taken our NHS and Care workers for granted…not so now!  At this time when we really need them, the whole country is showing their deep appreciation and respect in many ways for how they put their lives on the line every day to keep us all safe. This initiative, to use our hotels to give some of them a treat on 4th July was the least we could do. In Cornwall the NHS will be the first guests ever to stay at THE PIG-at Harlyn Bay, where the opening has been delayed due to the COVID-19 pandemic. A huge thank you from me and all of the team at THE PIG to all of the amazing NHS and Care workers around the country! - Robin, CEO, THE PIGs
Opening Night at THE PIGs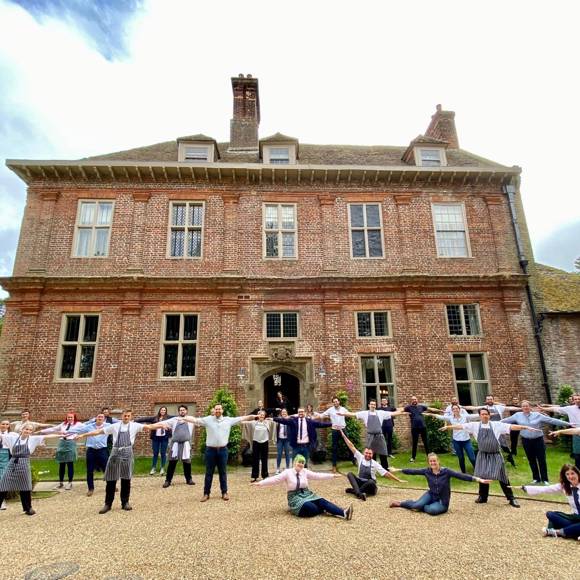 THE PIG-at Bridge Place team ready to welcome their NHS heroes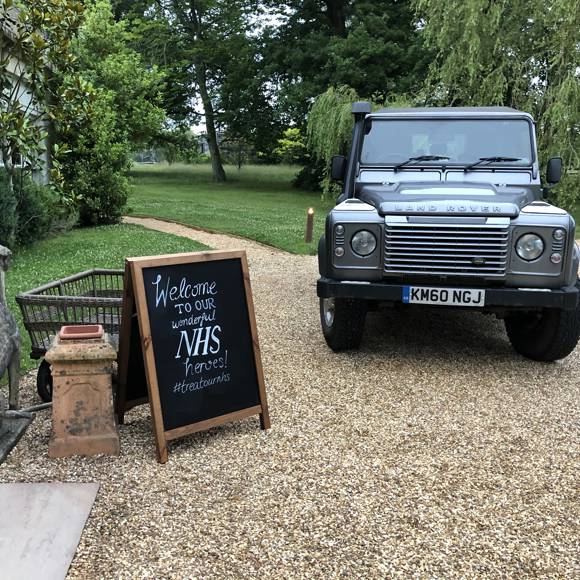 Arrivals at THE PIG, Brockenhurst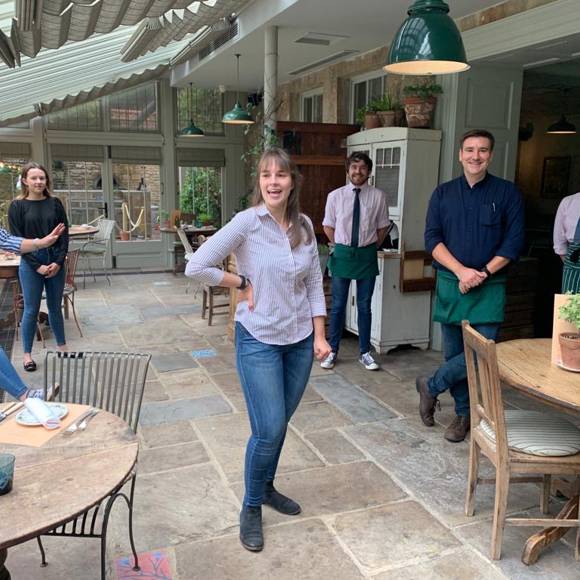 THE PIG-near Bath restaurant team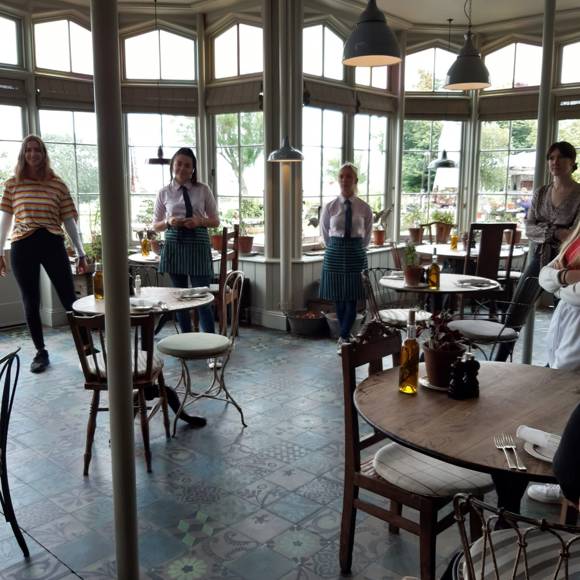 THE PIG-on the beach getting ready for their first service!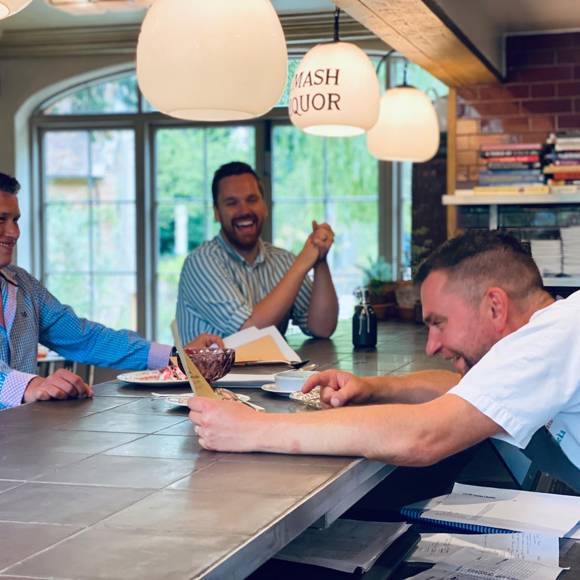 Menu tasting at THE PIG-at Bridge Place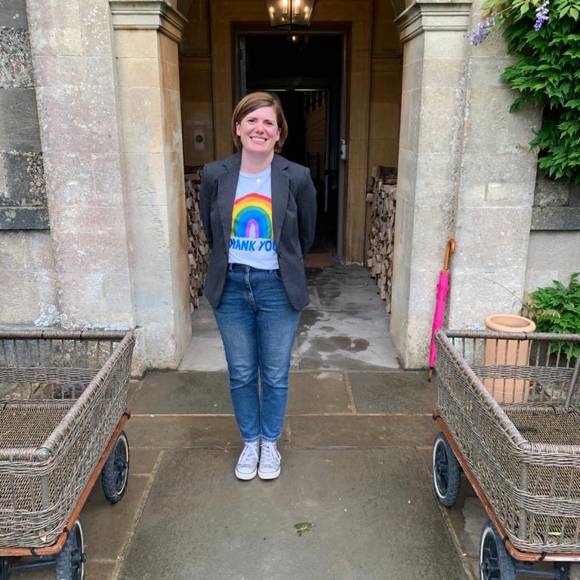 Sarah at THE PIG-near Bath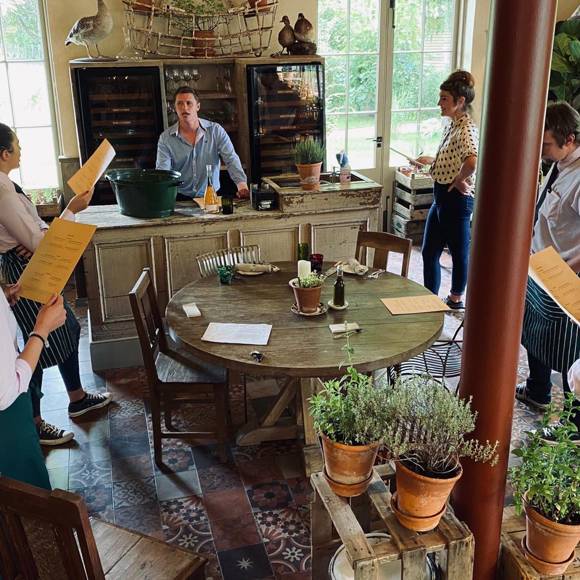 Restaurant briefing at THE PIG-at Bridge Place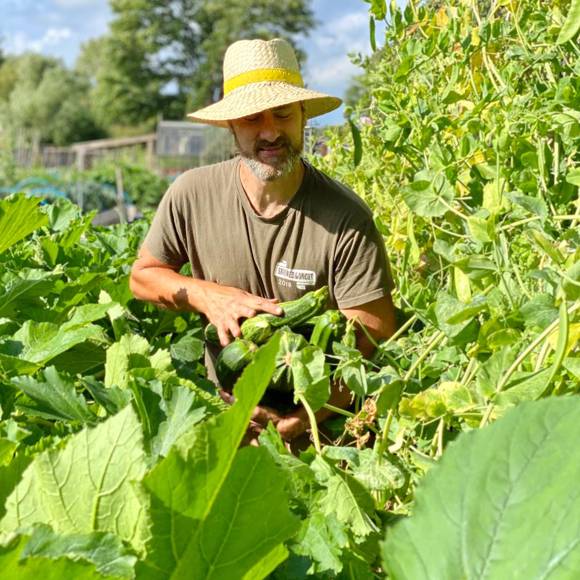 Fran harvesting Kitchen Garden veg for the 25-mile feast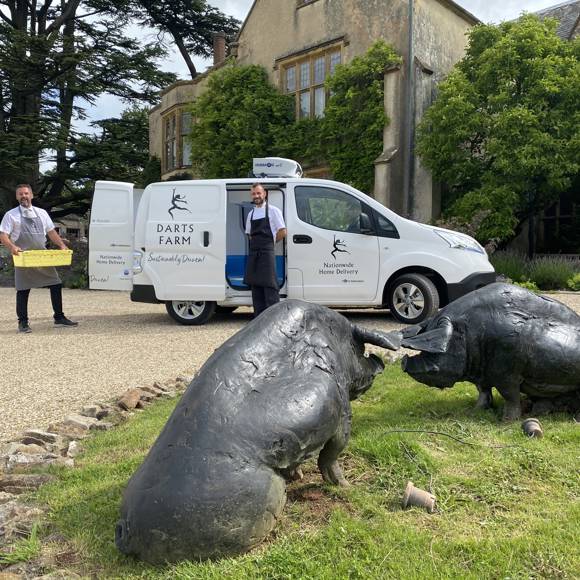 Darts Farm dropping of produce at THE PIG-at Combe
Meet a few of your heroes
We love local at THE PIG, it's in our DNA, so we asked you to nominate care workers that lived or worked within 25-miles of each PIG, so that we could celebrate those that are a part of the communities we call home. We asked our guests if we could share their stories; so in the words of their nominators here are a few of your amazing NHS heroes….
Carla, stayed at THE PIG-on the beach
My Fiancé Carla is now a Deputy Sister on A5 admissions ward at Poole Hospital. We have two little ones at home Leo 3 and Brooke 1. She has taken the decision to move into contained living whilst she is extremely exposed and see us once or twice a week, once she knows she has cleaned and washed thoroughly and in a clean set of normal clothes.  On top of this, we have had to postpone our wedding on July 4th 2020 and she has done this without it affecting her as I know how upset she would have been, but knows she has a job to do and also knows people aren't even living, so puts our life into perspective. Well done for organising such a lovely idea and sure you will have many worthy recommendations. Thank you.
Duncan, stayed at THE PIG-near Bath

I've known Katerina and Duncan since school, for nearly 20 years. They are school sweethearts and got married 2 years ago. Duncan is working in ITU at Gloucester and Cheltenham hospitals. He is at the forefront of the Coronavirus care and has faced some really tough, dark days. But as all the fantastic NHS workers he continues to show up every day doing his very best.

Thea, stayed at THE PIG-at Bridge Place

Thea is my fiancé who is working as a doctor on a COVID ward. She has had to move out of the family home to avoid giving anyone the virus. All whilst living in uncertainty about whether our wedding will actually take place. I know this prize would make her smile in such a hard time.

Alison, stayed at THE PIG-near Bath

I am nominating my mum, who is a GP in Somerset. She is my health hero because she has always worked tirelessly to provide her patients with the best care, and has somehow managed to raise 3 children alongside her work. She has talked for years about retiring because of how stressful and draining her job has become, but cannot bring herself to down tools because she is so concerned about the welfare of her patients and the impact significantly reducing numbers of GPs is having on everyone in need of primary medical care on the NHS. She has always put the needs of her patients above her own and continues to go above and beyond in her care for them. It would mean so much for her hard work and dedication to be rewarded with a night at THE PIG so that she can properly relax!

Ella, stayed at THE PIG-near Bath

Even in the darkest moments, Ella kept her spirit high, long hours, tough things to handle every day at work, she soldiers on and does her absolute best every day. Could not be prouder of her. She always knew nursing was her calling, but she never thought she would have to cope with something like this. She is right though; it absolutely is her calling.

Alan, stayed at THE PIG-on the beach

My wonderful cousin Alan and his husband Robert work tirelessly at a Retired Nurses care home. They have always gone above and beyond to ensure their residents have the very best experience/care possible and their dedication during this horrible situation is incredible. They are often on opposite shifts and to ensure they do not come into contact with COVID they have totally isolated from all friends and family since the start of the outbreak. They really really deserve a treat and some time for themselves!
In their own words....
Sharon & Jim, stayed at THE PIG-at Combe
We were so excited to receive this invite and appreciated how you have made us feel like real NHS Heroes! It was extra special for us as we have not had a night away together alone since having children and our eldest son is now 10!...Quite emotional when the team clapped for all the attendees again a lovely gesture to show your appreciation and make us feel worthwhile – thank you!
Skye, stayed at THE PIG-at Bridge Place
I just wanted to write to you all and say the biggest Thank You!!!
We were made to feel incredibly special and the real thing that stood out was the smile on every one of your wonderful staff's faces. Those smiles set the tone for our stay and we had the most wonderful time!!
Geoff, stayed at THE PIG-in the wall
For 3 months we've been living from home to work and back, missing friends and family while acting as surrogate loved ones to our patients. Thanks to the brilliant team at THE PIG- in the wall we had a memorable re-introduction to nights away. Thank you team!
Medha, stayed at THE PIG-in the wall
This has been the highlight of lockdown for me and a much needed break for working in a busy COVID+ve ward. Thank you once again from the bottom of our hearts for such an unforgettable experience. We came home relaxed and rejuvenated.
Tara, stayed at THE PIG-at Bridge Place
I felt truly honoured and overwhelmed to not only have been nominated but to have been chosen to receive such a lovely prize offered by THE PIG and Thank you to the lovely Jane for the nomination. This is a night that we will remember and treasure for a very long time.  Huge heart felt thanks to everyone involved in organising and running this wonderful night so well.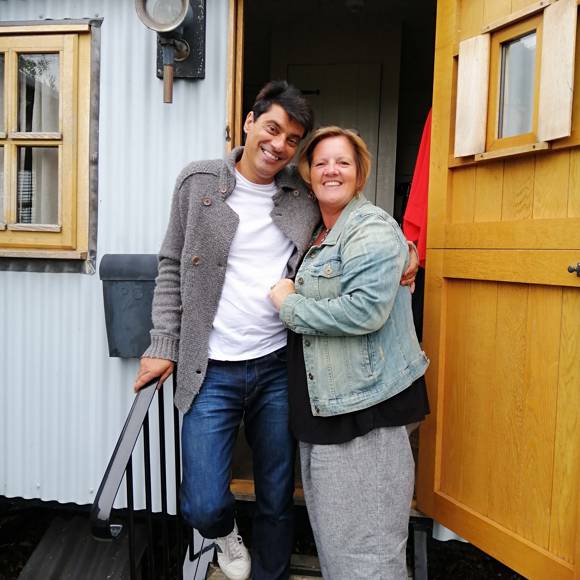 Nick & Claire, stayed at THE PIG-on the beach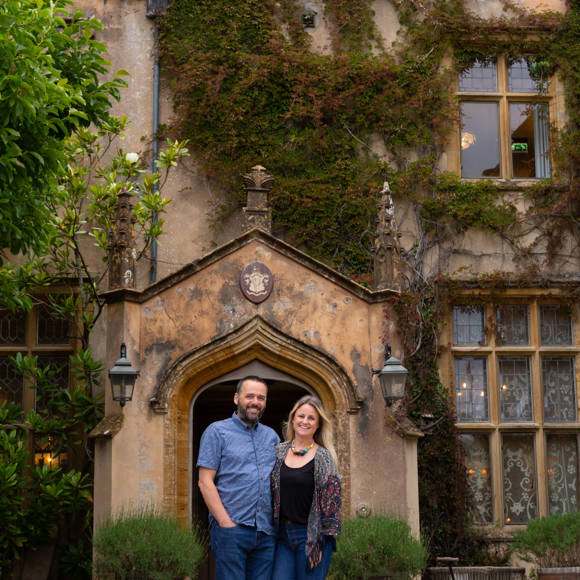 Steve & Rachel, stayed at THE PIG-at Combe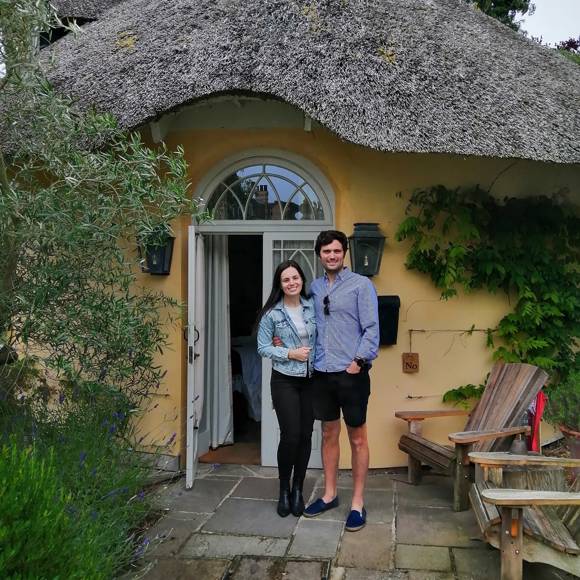 Charlie & Kristy-Lee, stayed at THE PIG-on the beach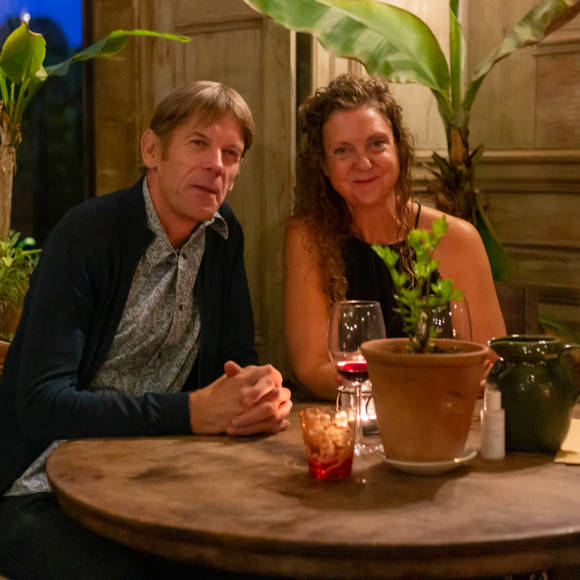 Dave & Claire, stayed at THE PIG-at Combe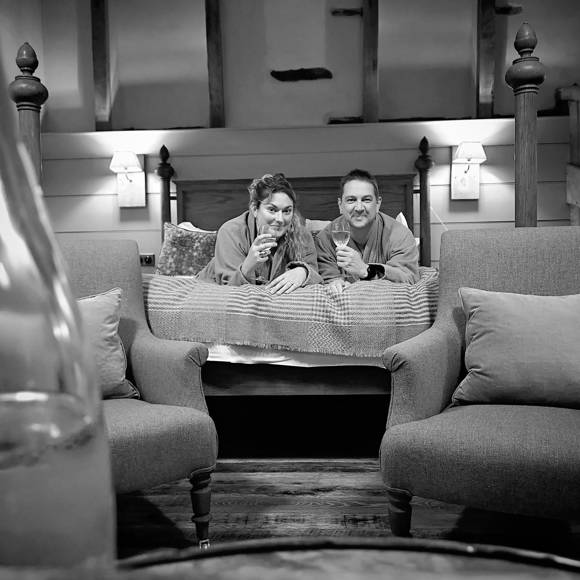 Sharon & Jim, stayed at THE PIG-at Combe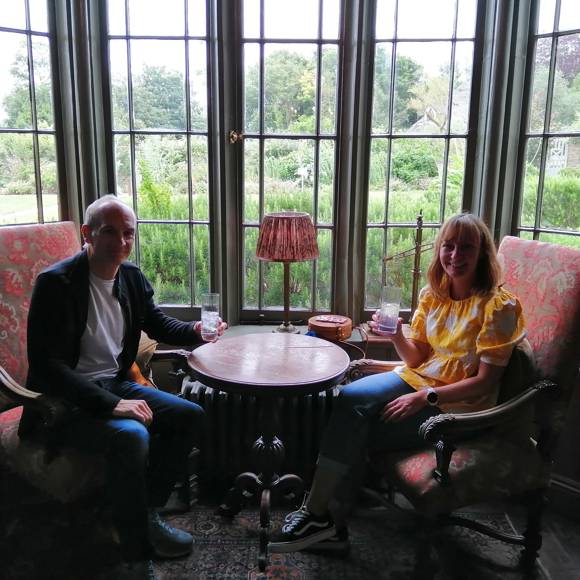 Zoe & Adrian, stayed at THE PIG-on the beach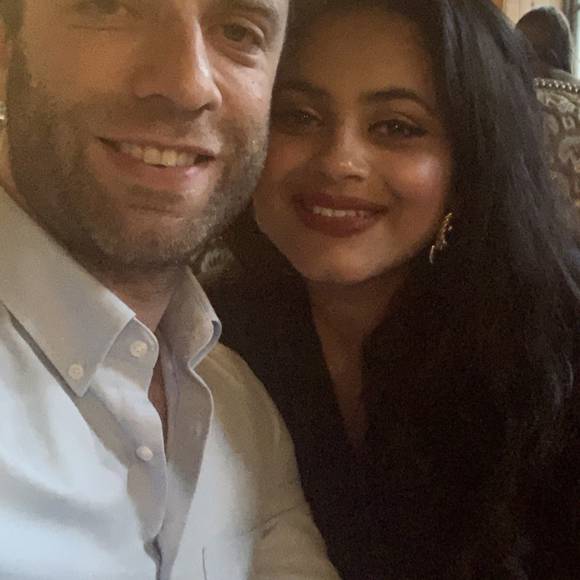 Mehda & David, stayed at THE PIG-in the wall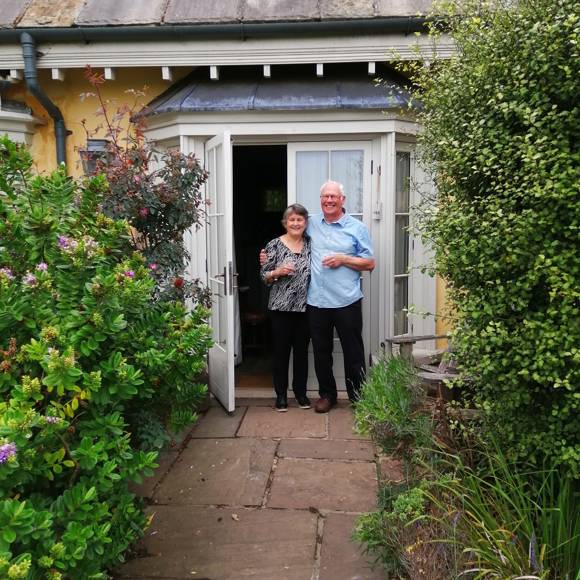 Marian & Paul, stayed at THE PIG-on the beach