Welcome to

Our mellow yellow house situated along Studland Bay, truly rural, with uninterrupted views of the long stretches of Dorset's sandy coastlines.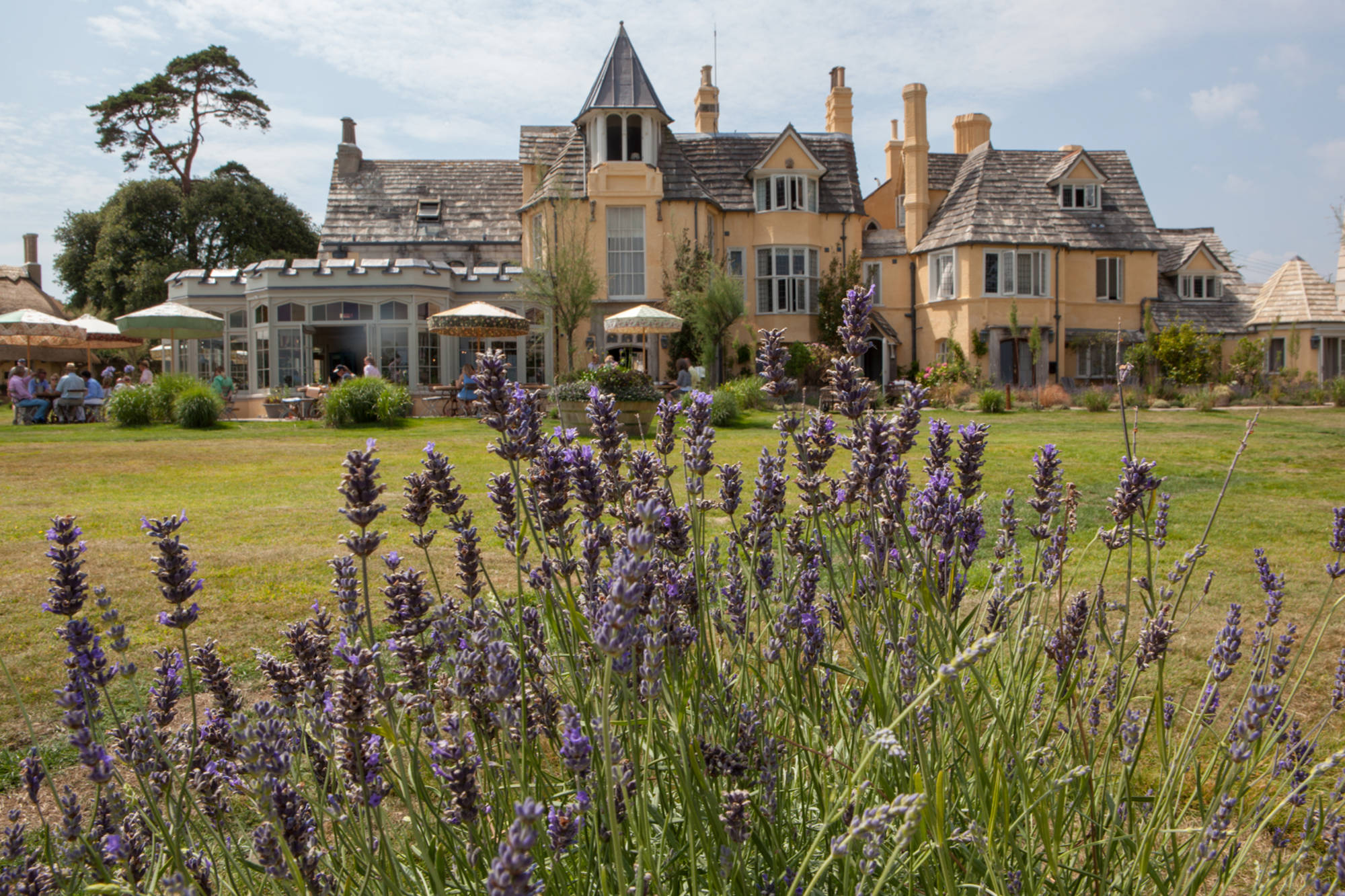 Don't miss out on our next available stays!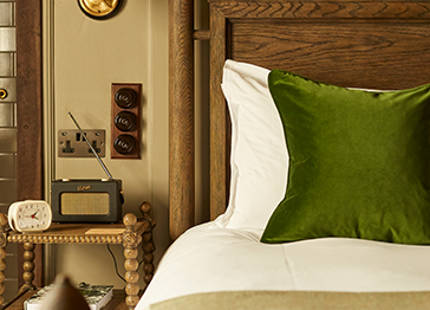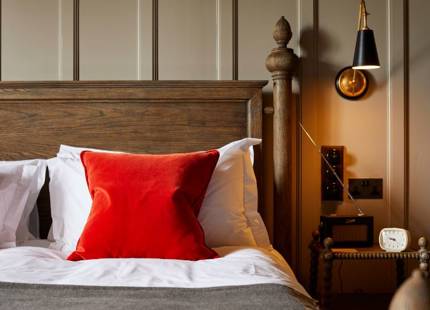 A walled kitchen garden, a sea view conservatory restaurant, a path down to the beach, our own beach hut, a herd of Dorset Horn sheep, roaring log fires and a fairy-tale gargoyle or two.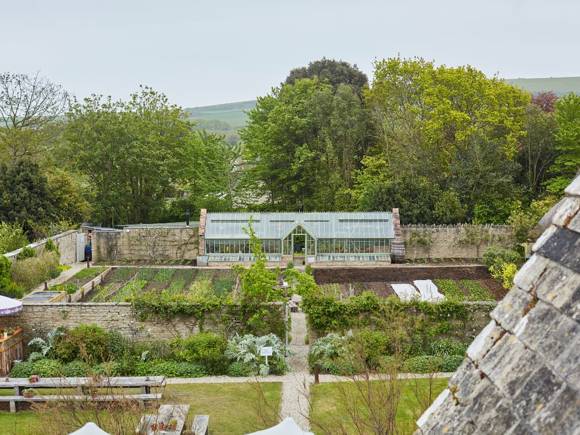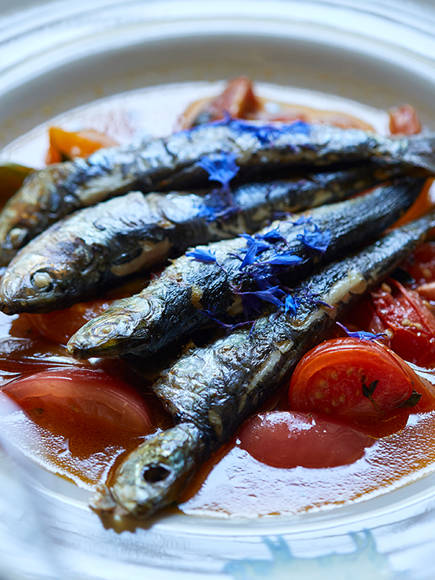 Kitchen Garden and Sea Foraged Food
It all starts in the Kitchen Garden! Everything is driven by our Kitchen Gardeners, Forager and Chef – they grow and find the food, our Chef then creates the menu; uncomplicated and simple British garden and sea foraged food, true to the micro seasons with the emphasis squarely on fresh, clean flavours.
With a serious commitment to the place we call home, we celebrate Dorset and everything it has to offer... and taste! We work with 36 local suppliers to create our 25-mile menu, and the list keeps growing.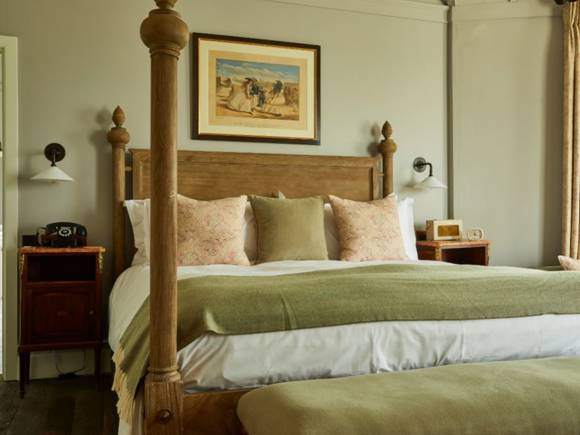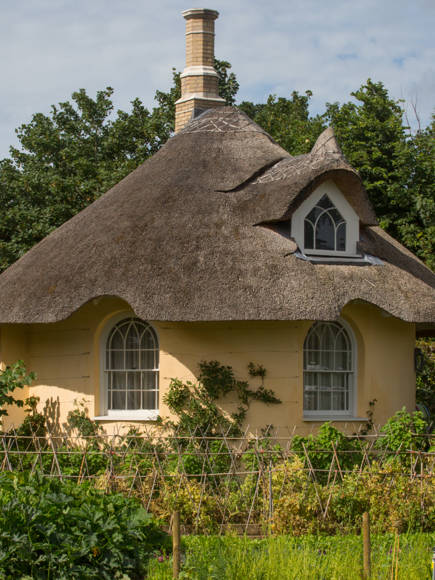 Stay with us
Our rooms mix a touch of luxury with bundles of homely charm. Some rooms have stunning sea views, others look out over our surrounding countryside. 
Each room has its own unique features and characteristics, with beds so comfy you'll never want to leave. 
Oh we do like to be beside the seaside
A trip to THE PIG-on the beach is not complete without a day spent on the fine sandy beaches that stretch the length of Studland Bay.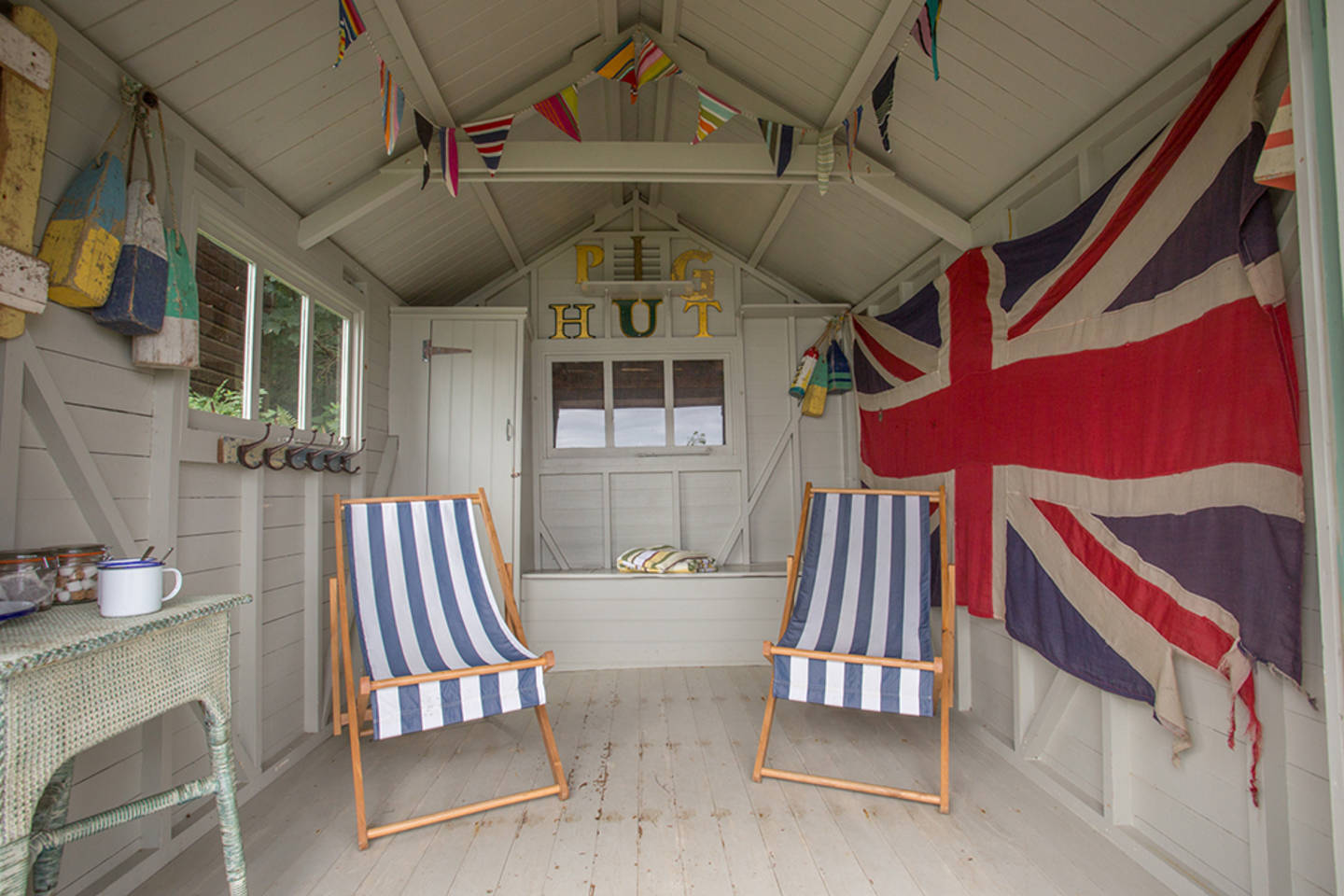 Oh we do like to be beside the seaside
A trip to THE PIG-on the beach is not complete without a day spent on the fine sandy beaches that stretch the length of Studland Bay.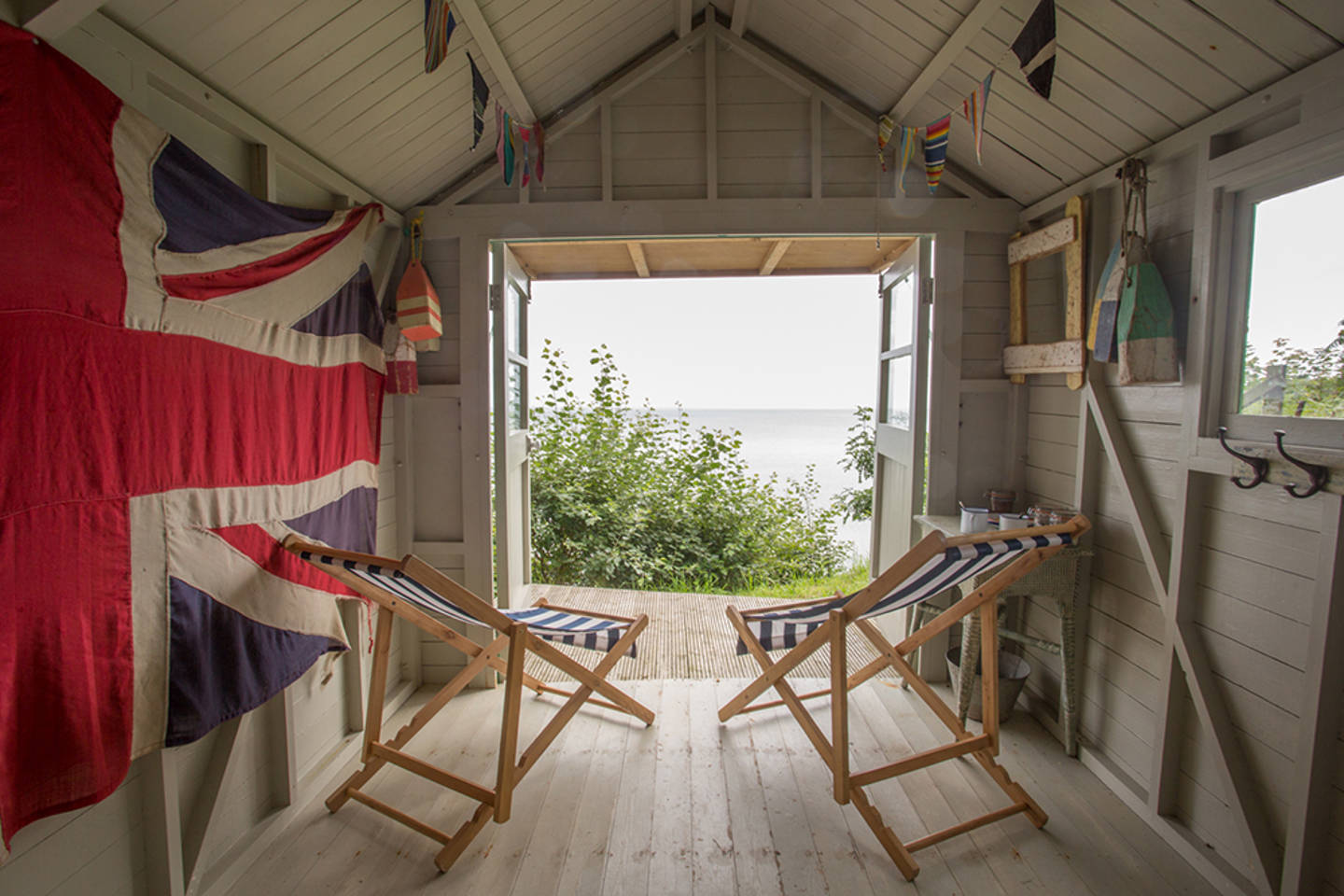 Oh we do like to be beside the seaside
A trip to THE PIG-on the beach is not complete without a day spent on the fine sandy beaches that stretch the length of Studland Bay.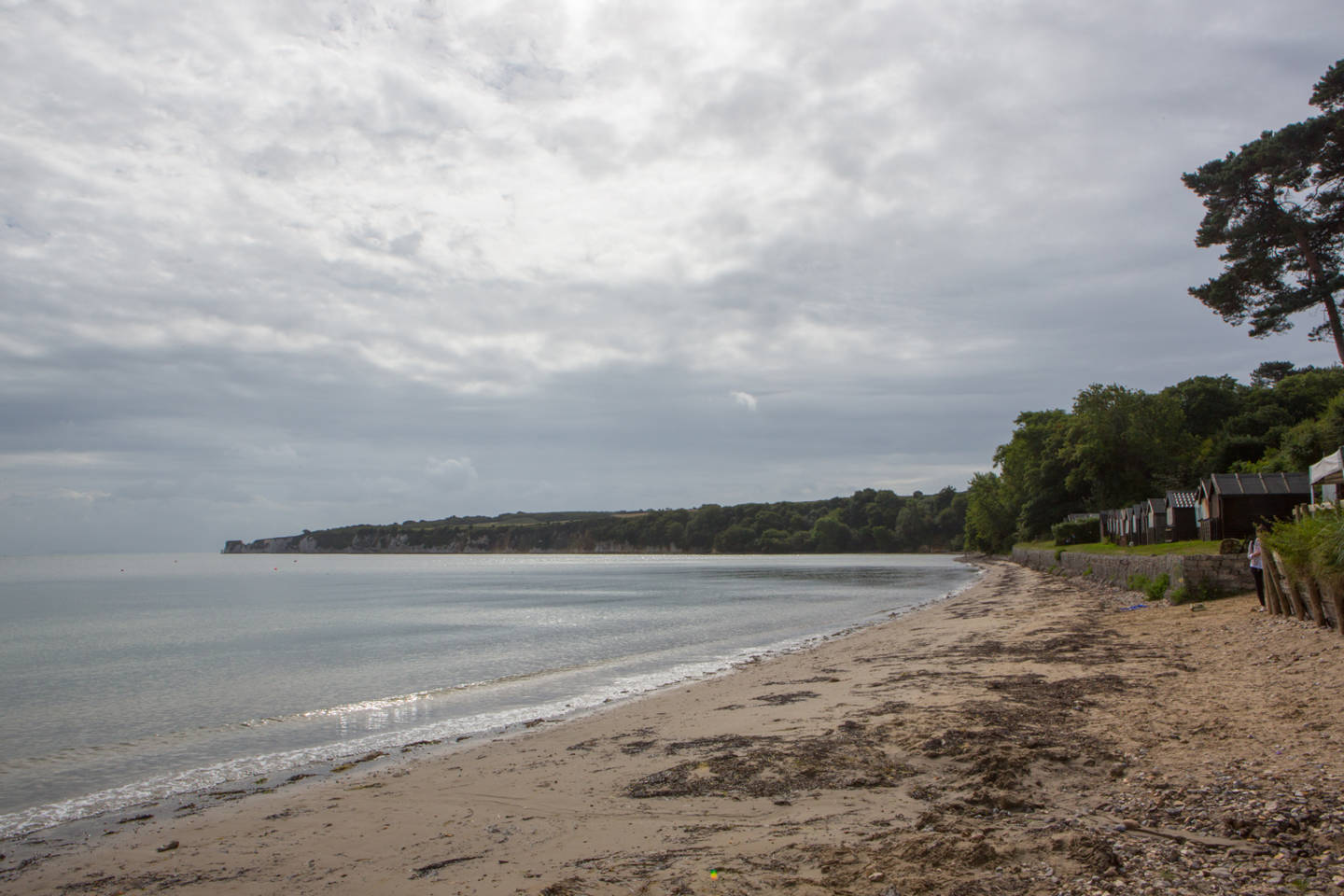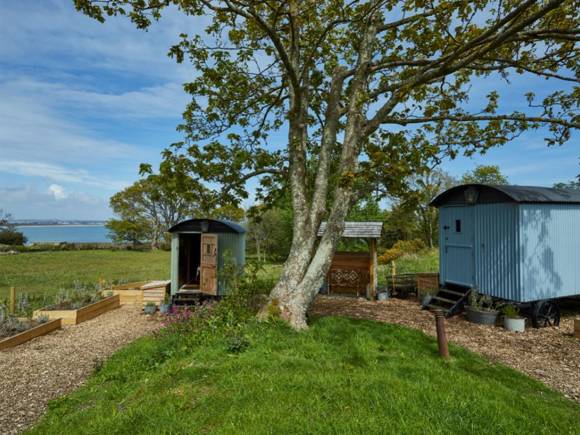 Relaxing treatments
Fresh sea air and a bit of pampering! Not what you would expect to find in a Sheep Hut, but down in our huts take a little time out and enjoy a revitalising spa treatment in total peace.
Things to know before visiting
The availability shown online is live and always up-to-date. If you can't find the date you're after, please email reservations@thepighotel.com so we can add you to our waiting list.

However, it's worth checking out our other properties as we may have rooms or tables available elsewhere.
We do not permit dogs inside THE PIG-on the beach, although they are welcome to join you on a stroll around the grounds. Please keep them out of the kitchen garden and away from our animals.
We're the perfect seaside spot for family get-togethers! Children are more than welcome at THE PIG-on the beach, both in the restaurant and to stay. At THE PIG-on the beach, some of our rooms are suitable for an extra bed or cot, just ask us when booking and we can arrange this for you upon your arrival. 
We'll never tell you what to wear. Our restaurants are informal places, so come in whatever makes you happy and comfortable.
Breakfast is available for residents from 7.30am-10.30am every day. We serve Lunch Mon-Sun. Dinner is served from 6pm-9.30pm daily. Our Wood-ovens are open during the summer months from Mon-Sun 12pm-6pm for food and Mon-Sun 12-8pm for drinks. Give our Reservations team a call on 0345 225 9494 if you'd like to book! 

We don't serve a traditional afternoon tea, however we do offer an afternoon menu of homemade piggy treats, including sandwiches and cakes. Our Afternoon menu is served from 3-5pm in our lounge areas and in our outside areas.
Our Wood Oven Menu is available 12pm-4pm during the summer months. As always, seating will be on a first come first served basis. Physical distancing will be strictly observed so numbers will be limited. 
Our restaurant has been extended out onto our terrace to allow for physical distancing in line with Government guidance. You will still be able to join us for drop in dining at our wood-ovens, but please note this is weather dependent and wood-oven sittings will not be able to be accommodated inside due to capacity. We strongly advise checking in with your chosen PIG before visiting if the weather is on the wetter side to see if we are open to avoid disappointment.
THE PIG-on the beach is a great spot for family fun get-togethers or business-style meetings. Tucked away in our kitchen garden with views across Old Harry Rocks, our thatched Round House seats 8-12 guests on a sociable round table, with a 'family sharing style' kitchen garden and wood-oven menu. Truly unique and very intimate! For anything bigger, whether it's a wedding or any other event, we do offer an exclusive-use package from £40,000. Find out more on Gatherings at THE PIG-on the beach here. 
Unless we are running a special deal and it is stated within the terms, all of our rates are on a room only basis so are inclusive of VAT only.
Breakfast is served in the restaurant where you can choose to either dig into our PIG grazing breakfast tables or pick something hot from our breakfast menus. Prices range from £13.50-£18.50.
You can ​check in from 4pm at all of our properties, however, you're more than welcome to arrive earlier to drop off your luggage and explore the gardens. Due to current physical distancing guidelines, we are limiting capacity in the main hotel, so you might not be able to make the most of the lounges until you have checked in. The team will be on hand to help you when you arrive.
Please leave your luggage in your car until you check in. 
Check out is by 11am. We ask that you leave your room by this time, but please enjoy the surroundings all day. We can't guarantee an early check-in or late check-out, but stick around and let us know your plans and we will try our best on the day. 
We offer monetary vouchers, as well as lunch, dinner and treatment vouchers. These can be purchased here. 
We have extended the validity of all Gift Vouchers that are due to expire in 2021, to now expire on 31st December 2021, so that you still have an opportunity to use them at THE PIGs.
Please kindly note that you are unable to redeem a Gift Voucher online to make a booking. Please book your room as normal and the team will refund any pre-payments with proof of your voucher. Please just contact reservations@thepighotel.com
At THE PIG-on the beach we have a small lip to access the hotel, ground floor rooms and part of the gardens which is suitable for wheelchairs. For more details please contact us by completing our online form, using our live chat system, or by emailing us at reservations@thepighotel.com
Please note our rates stated are at a starting from price, and fluctuate throughout the year depending on season. We sometimes run offers and Late Pig Room Rates, which you can view here for more information if available.
We no longer accept American Express payments.
Getting here
Gorgeous views & stunning beaches. A 23 bedroom mellow country house perfectly situated along Studland Bay.
By road
If you're staying longer than a night or two, a car's handy for exploring. Less than three hours from London, the Studland Bay peninsula is best reached via the car ferry across the mouth of Poole harbour. You can also reach Studland without using the ferry by following the B3351 down towards Swanage. In the summer roads can become congested with holidaymakers so please allow delays in your journey (but it's worth the effort). There's a free on-site car park for hotel guests.
Nearest station
A train from central London takes around two hours. The closest station is Wareham, on South West Trains' London Waterloo–Weymouth line, about 20 minutes' drive from the hotel; it has connections to Poole, Southampton, Sussex, Wales and beyond.
Taxi service
Bill's Taxis are a local taxi service and always on hand to get you where you need to be! Give them a call on 07549776736 if you're needing a lift to our house.
Nearest airport
If you're needing to be within close proximity to an airport, Bournemouth Airport is 27 miles away and it takes around an hour to get there by car.