Explore our top picks for your Christmas list from THE PIG Market and our friends!
Explore our top picks for your Christmas list from THE PIG Market and our friends!
With Christmas just around the corner, the hunt for the perfect pressie is underway.
Whether it's a gift for Secret Santa, a fun stocking filler, or just a unique present to place under the Christmas tree, look no further!  
With the help from a few of our friends, we've pulled together the BIG PIG Christmas Guide to help you be the star of gift giving this Christmas. For those who love self-care, who love a tipple (or two!), or who just love indulging in all things PIG, there is something for everyone.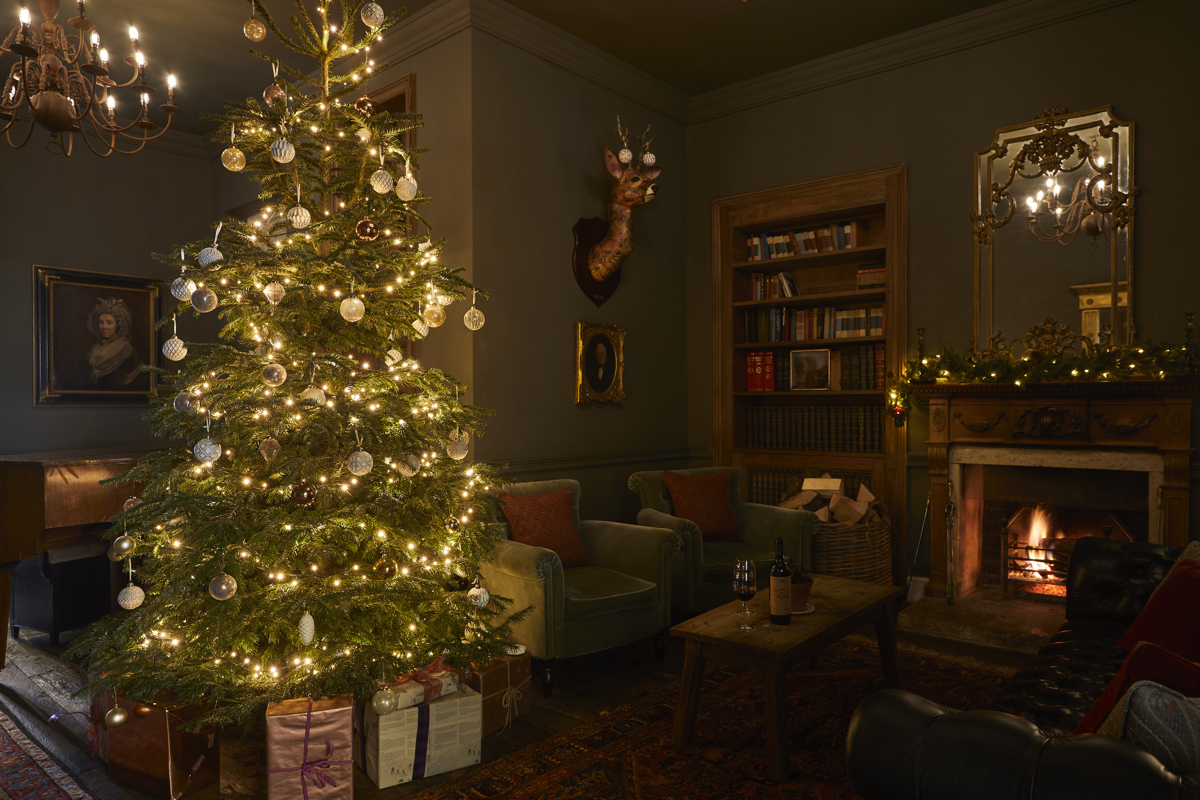 Wine is never an afterthought at THE PIGs, and we believe English wine really is something special. So, we've carefully curated a showstopping case of six bottles, sourced from the Wine Garden of England in Kent and Hampshire's countryside, for you to enjoy this festive season. You can't get your hands on a case like this anywhere else, so it's truly something unique for this time of year.
There really is something for everyone in this case! Sip on six wines, including two sparklers, a red and a rosé and two whites, all chosen by THE PIG Sommelier Team.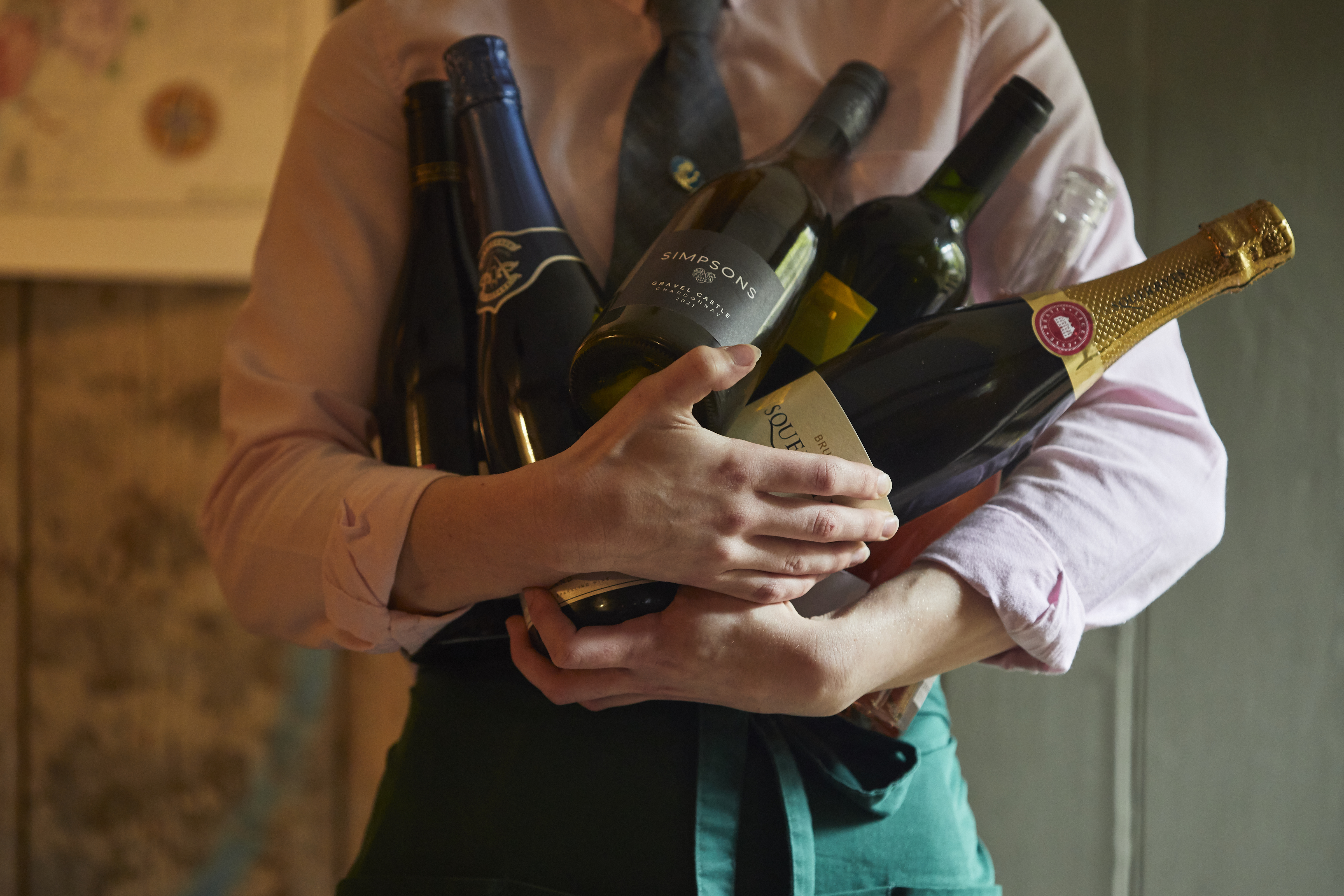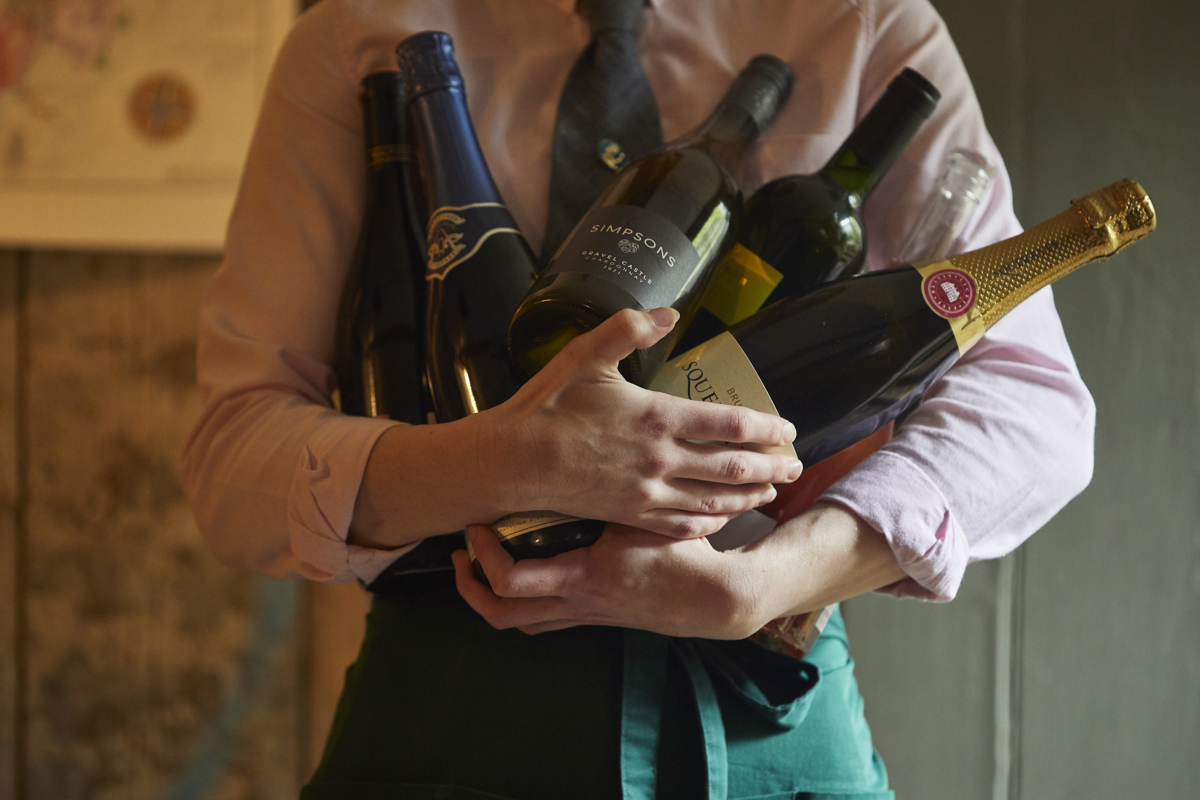 Exclusively created for THE PIG by Bramley, and inspired by our Kitchen Gardens, The Bramley X THE PIG Bath & Body Collection is full of fresh herby scents of coriander, sage, chamomile, and rosemary essential oils - we can't think of a better Christmas pressie to give someone who loves some down-time in the countryside!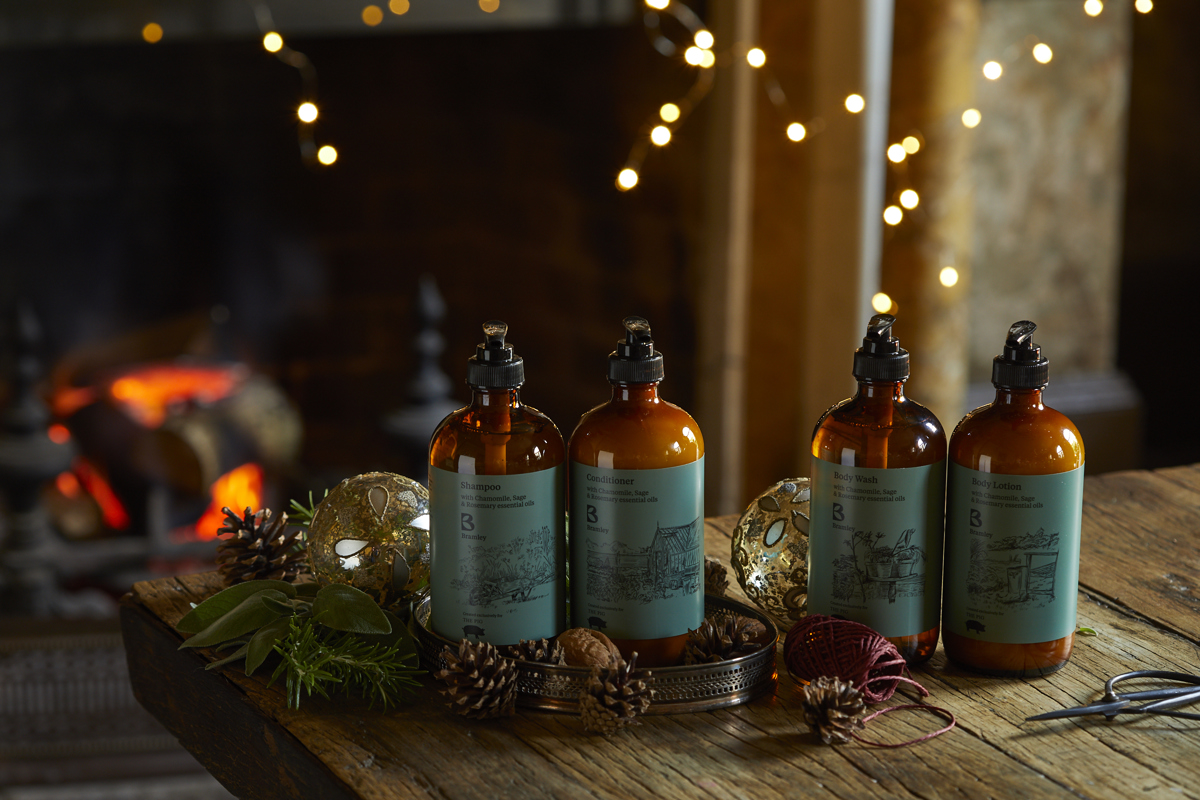 Know someone that cares about their gut health, that loves a health kick in January, or likes to try new ingredients for non-alcoholic cocktails? Willy's Original Apple Cider Vinegar is a great gift to give!
Willy's Apple Cider Vinegar is made in Herefordshire at their Farmentary using organic apples from their 300-year-old orchards. Every drop of Willy's AVC is loaded with natural gut-friendly bacteria, to boost gut health and help your immune system feel fantastic.
You will find Willy's products stocked throughout THE PIGs in the Rooms, Bars, and Breakfast Grazing Table!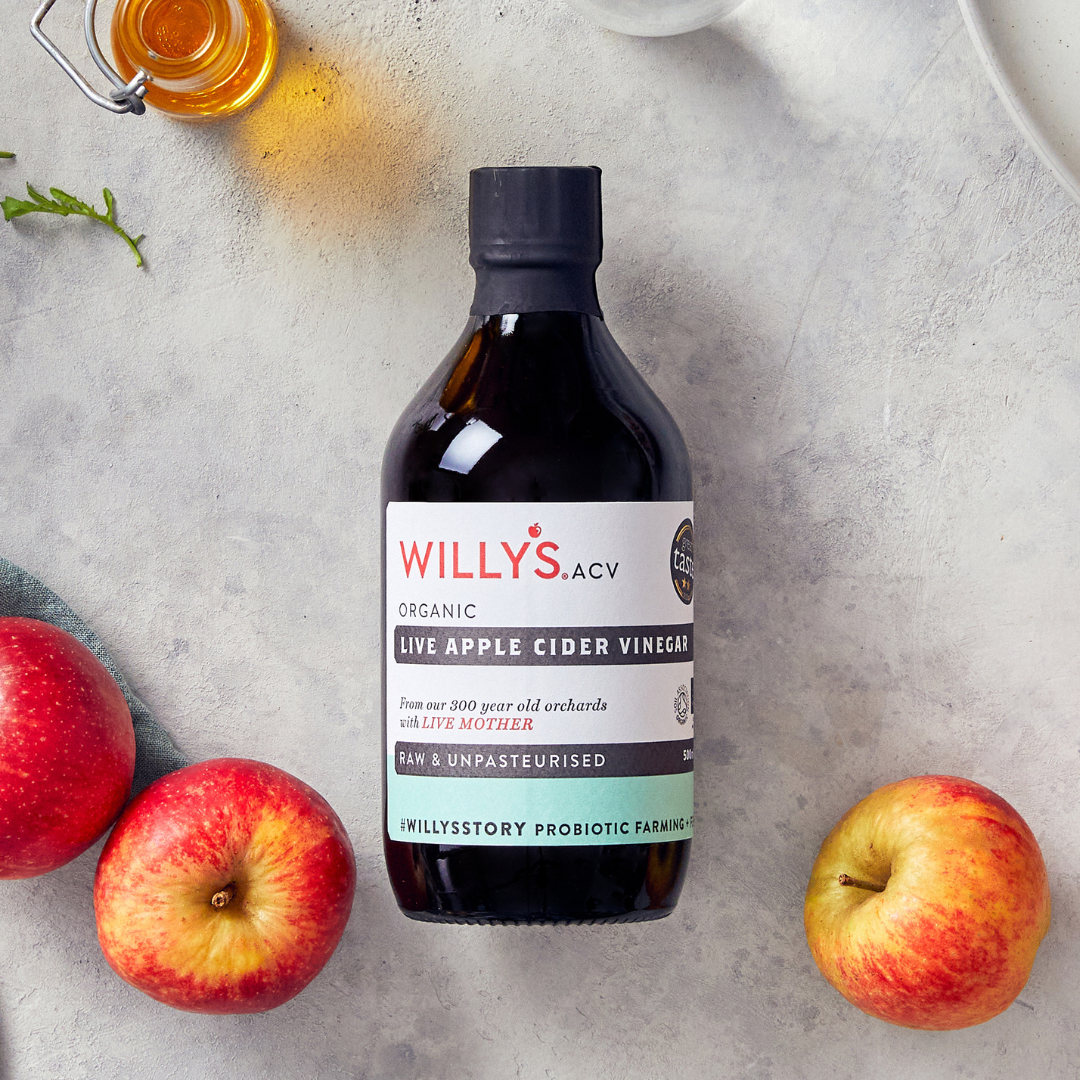 Bring the Potting Sheds home with VOYA's organic seaweed-based products, perfect for those who love taking a moment to unwind.
Inspired by the natural beauty and long-standing traditions of Ireland's northwest coast, three generations of the Walton family have scientifically harnessed the healing properties of seaweed and created VOYA organic beauty products and treatments from the sea.
We use VOYA's seaweed-based products in all our Potting Shed treatments, and with our shared ethos of keeping things organic, sustainable, and balanced, we can't get enough!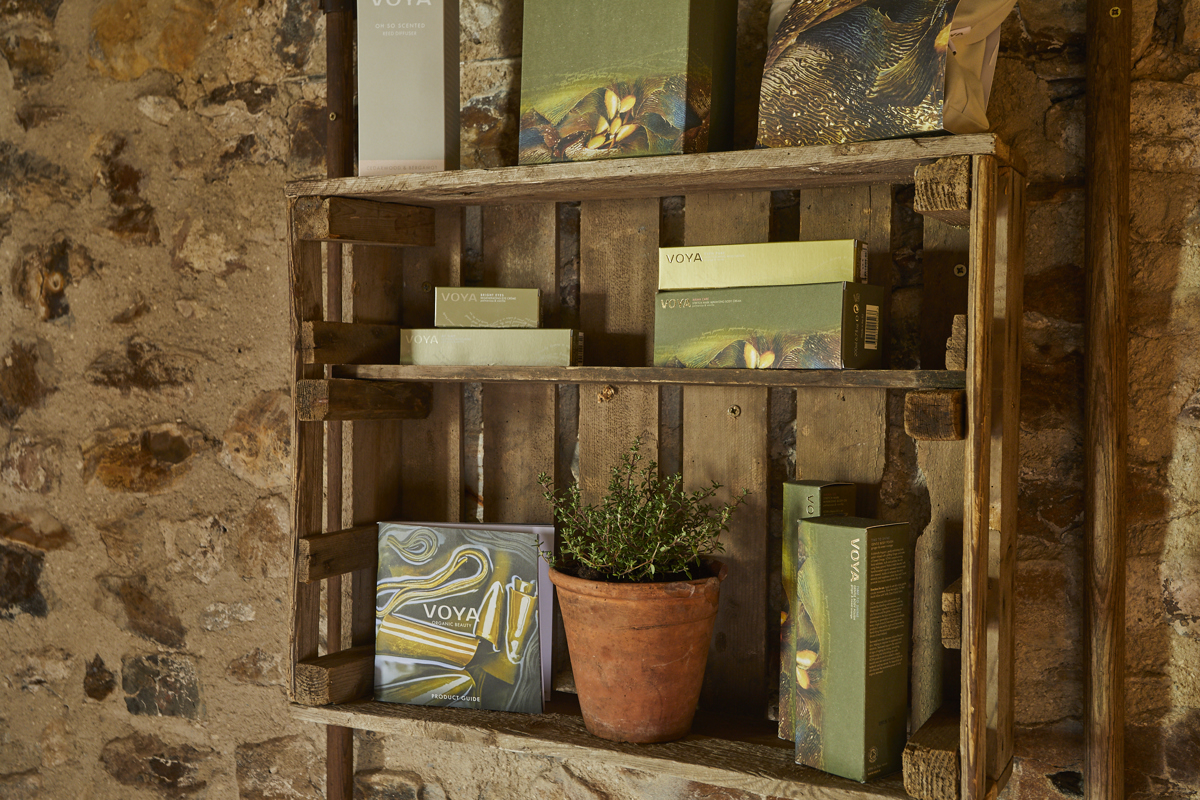 THE PIG Cut wines are the result of a unique collaboration between our Wine Team at THE PIG and Tenuta Fertuna Winery located in the heart of the magnificent Tuscan Maremma, Italy.
THE PIG Cut wines are perfect for wine lovers, with the choice between 6 bottles of red, white, rosé, or a mix of all 3 – chin chin!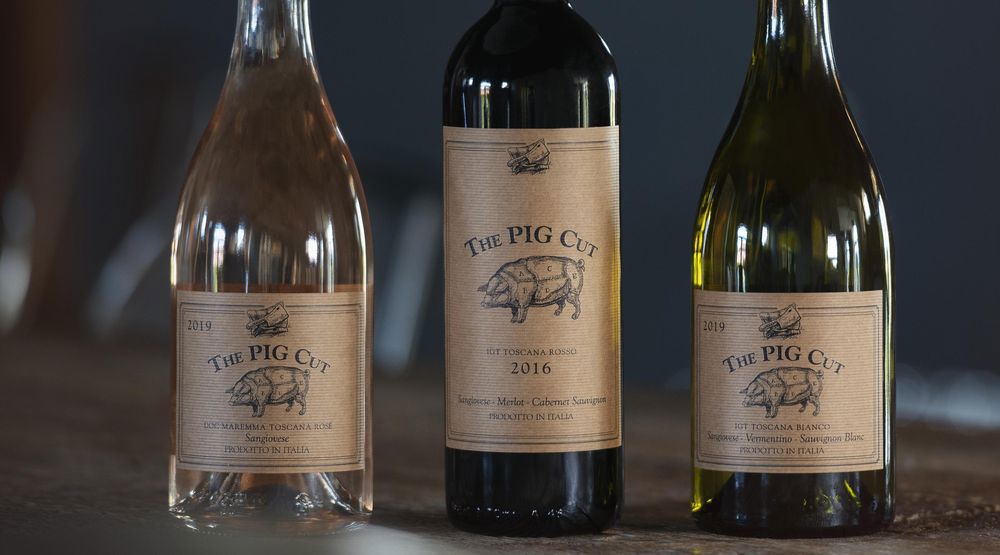 Our PIG Bar Teams have crafted a selection of garden to glass cocktails, all designed with the Kitchen Garden in mind. These are an ideal gift for someone who loves taking on the craft of cocktail making at home, or for those who just enjoy sipping on them!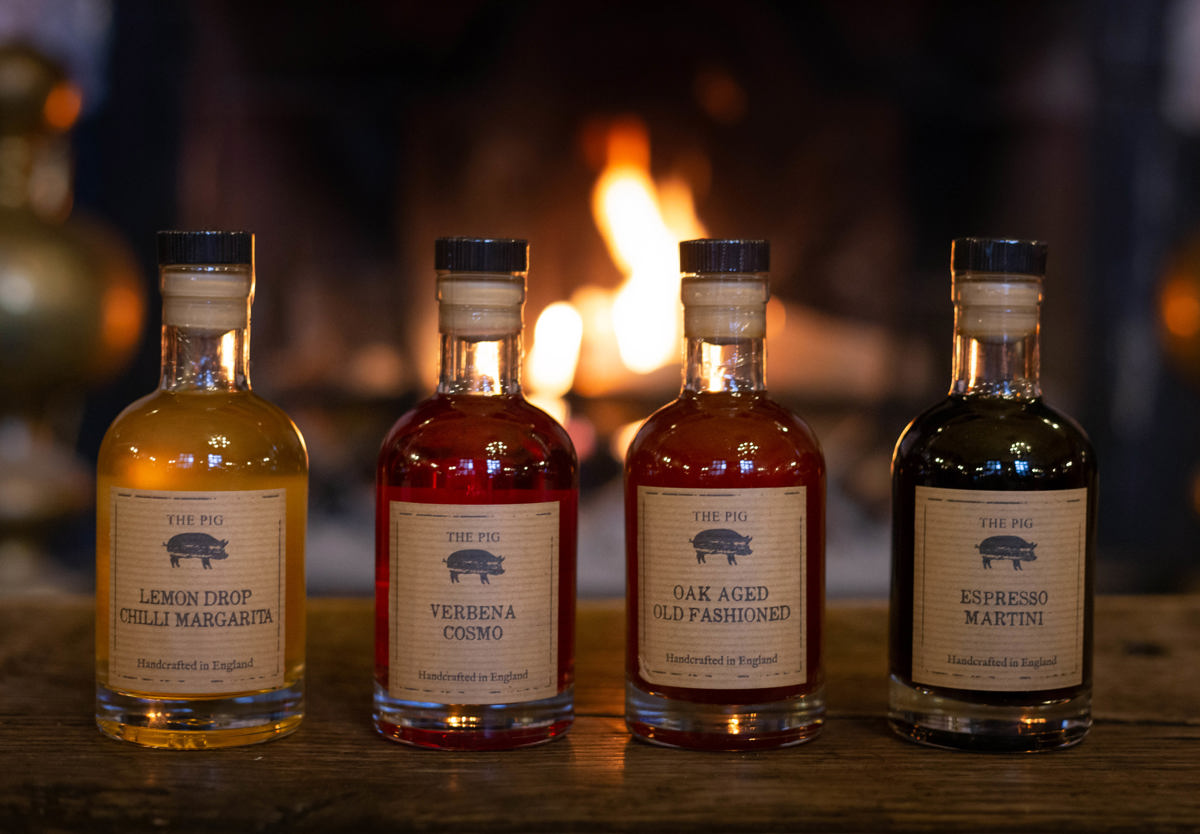 Chase Distillery is the place to look for gin lover gifts!
Used in all the PIG Bars for concoctions of botanical-infused spirits, Chase offers a range of unique delicious, distilled gins (and vodkas too!). From their Chase Seville Marmalade Gin to the Chase Sloe Gin, there is a gift for anyone who enjoys a good old G&T.
Across all PIGs, the water we serve in our Restaurants, Bars, and Bedrooms, comes from BELU, the leading sustainable mineral water company on the UK market.
Alongside their mineral and filtered water, BELU offers a vibrant range of tonics and mixers, made for action with all profits going to WaterAid. Their tonics and mixers come in glass bottles made with the highest recycled content going – these are a great gift for those who prefer a non-acholic drink or love all things sustainability.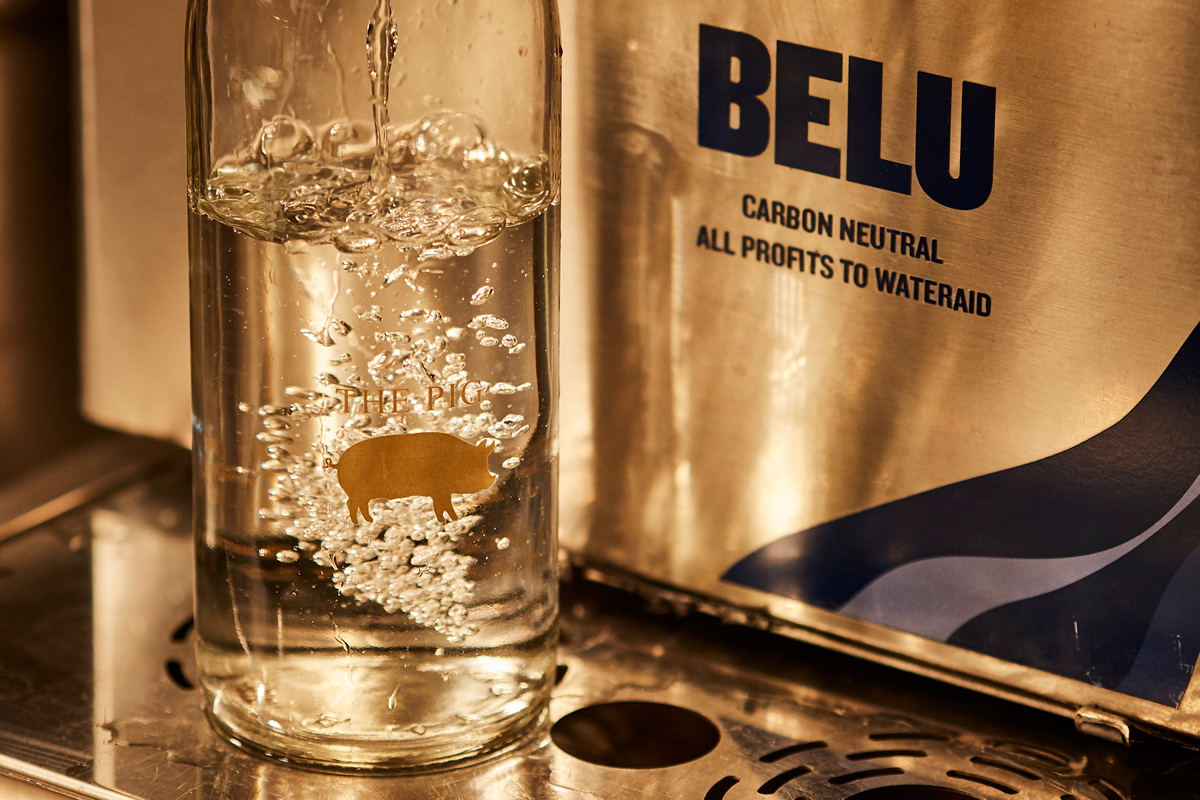 What better gift to give PIG aficionados than THE PIG books!
Our first book, THE PIG: Tales & Recipes from the Kitchen Garden & Beyond, is about all things PIG! Packed full of simple recipes, Kitchen Garden tips and tricks, interior inspirations, and home-grown how tos.
Our second book, THE PIG: 500 Miles of Food, Friends and Local Legends, celebrates the counties we call home, the unique produce and flavours associated with them, and the exceptional cast of characters that make up the broader PIG family.
The books can be bought in a bundle or separately, but a staple pressie for anyone who indulges in the PIG lifestyle!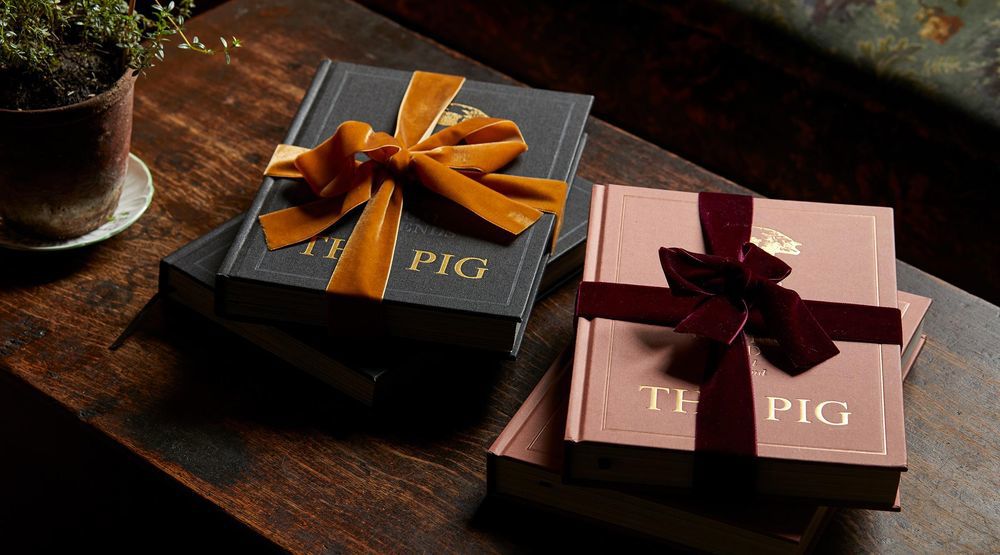 You may have spotted our friends at RIXO at our Smoked & Uncut festivals! They have some of the cosiest loungewear out there - robes, nightgowns, and pyjamas all are great present for anyone who loves nothing more than snuggling up in bed.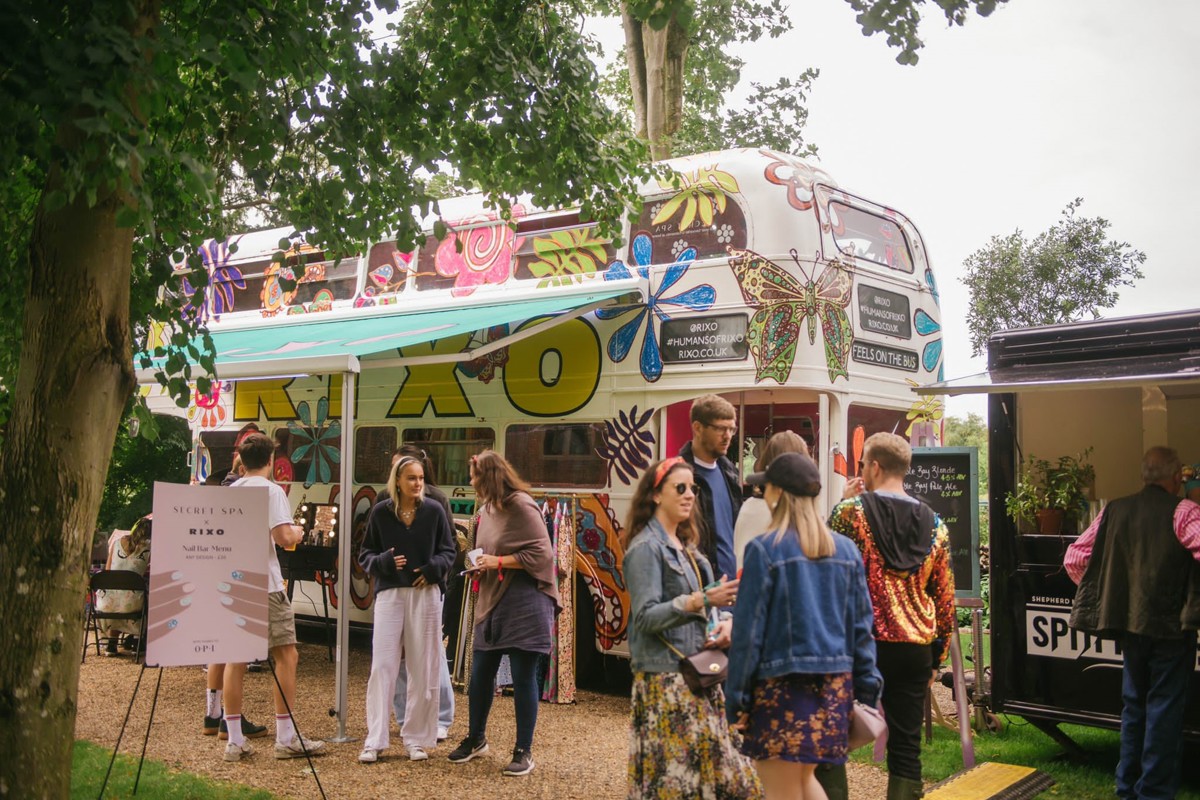 Treat someone this Christmas with a PIG voucher! This can be used at any of our PIGs for an overnight stay, food and drink, or an indulgent treatment in our Potting Sheds!
You can even choose the Click and Collect option to pick the voucher up from your nearest PIG and e-vouchers can be bought right up to the big day!