Supplier Shout Out: Quicke's Cheese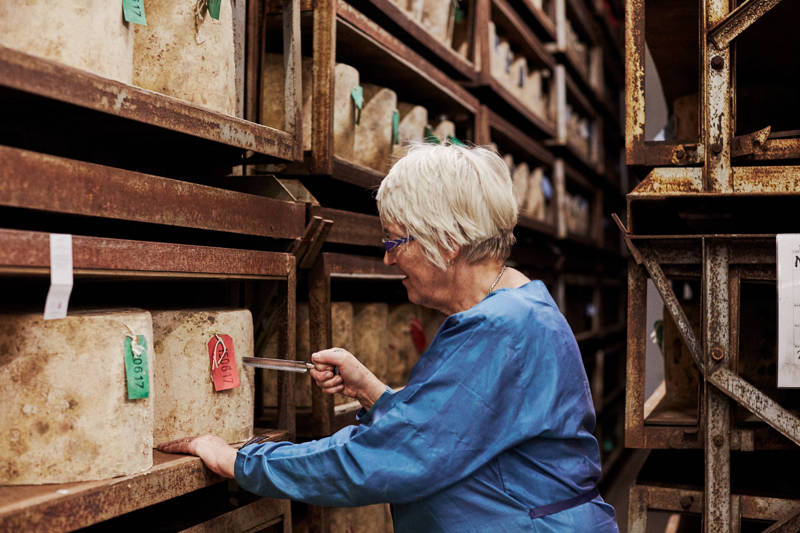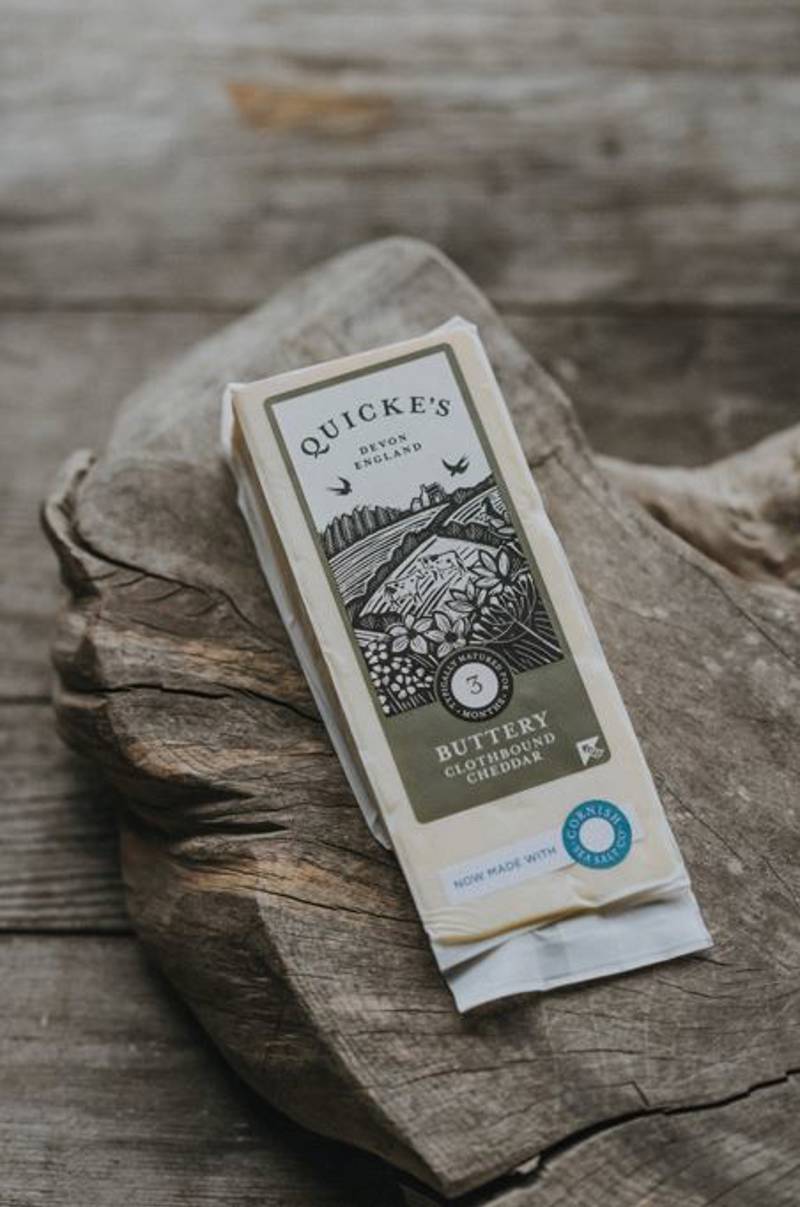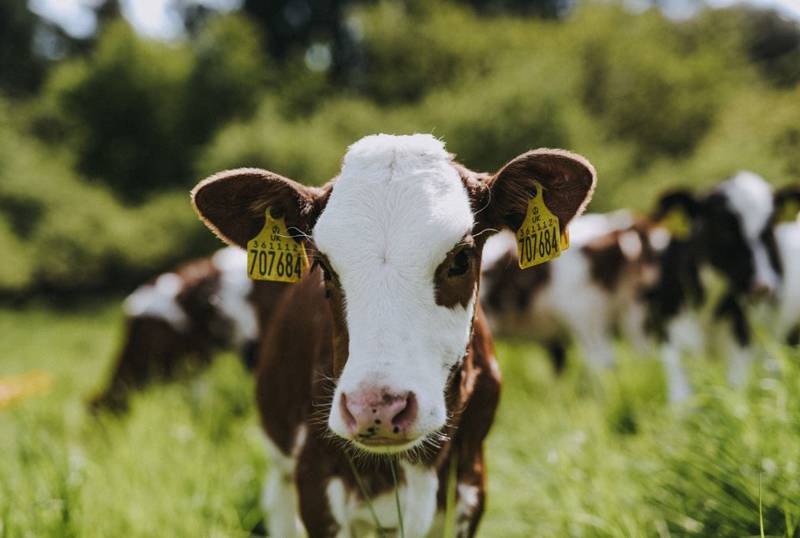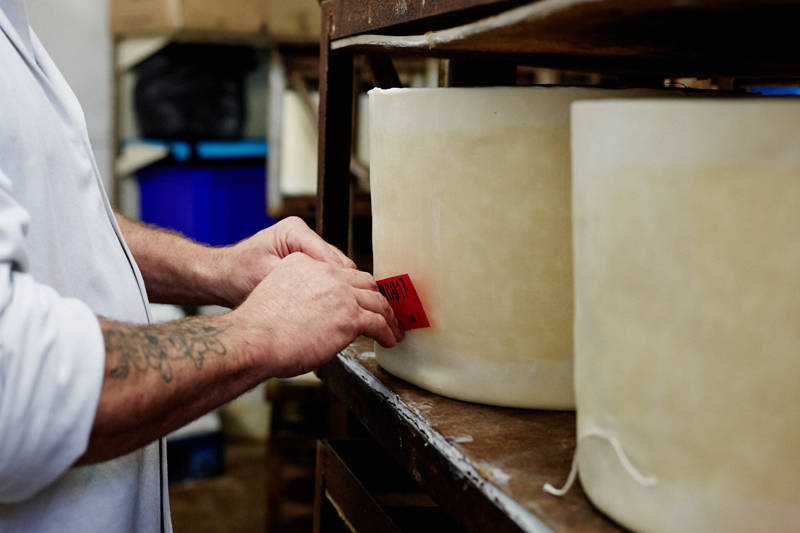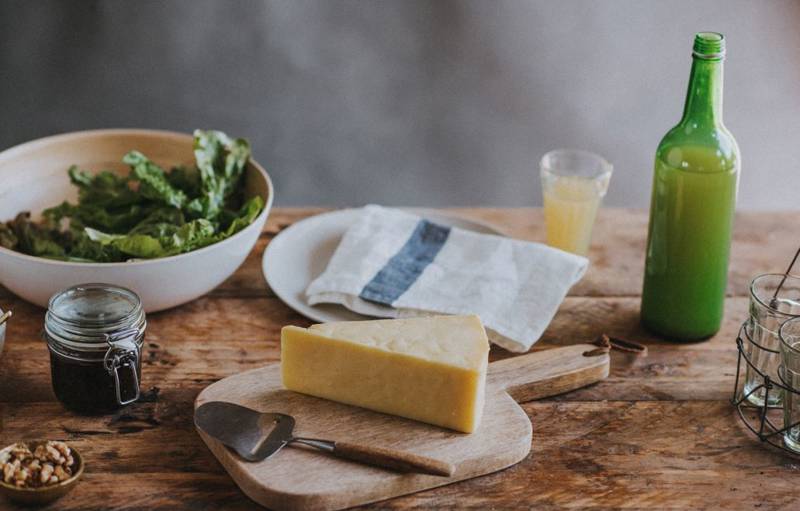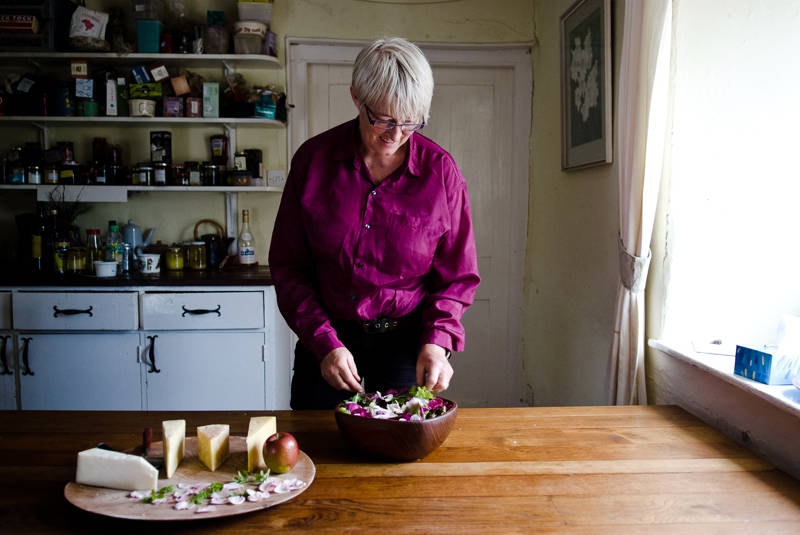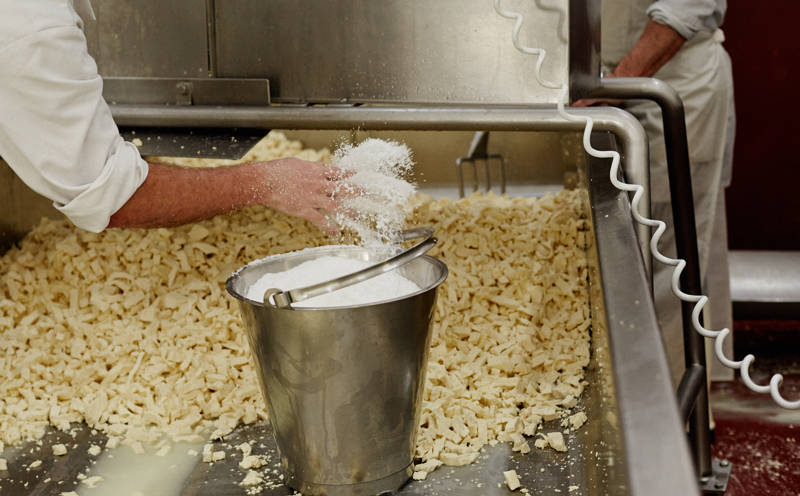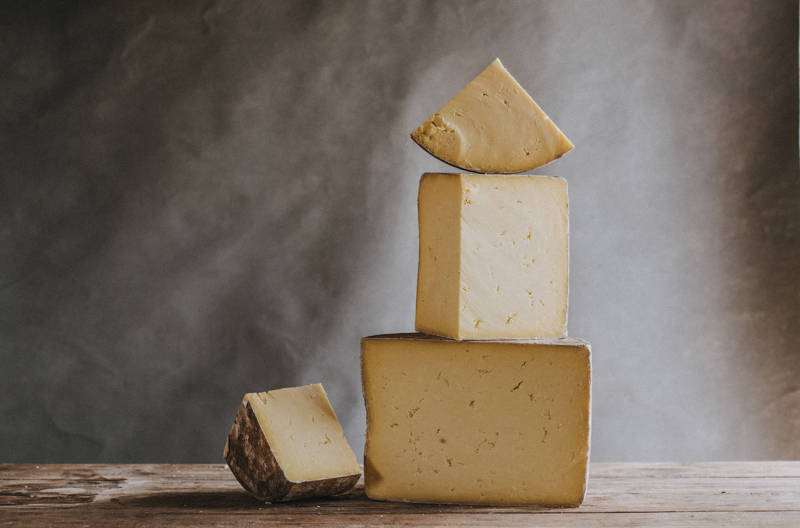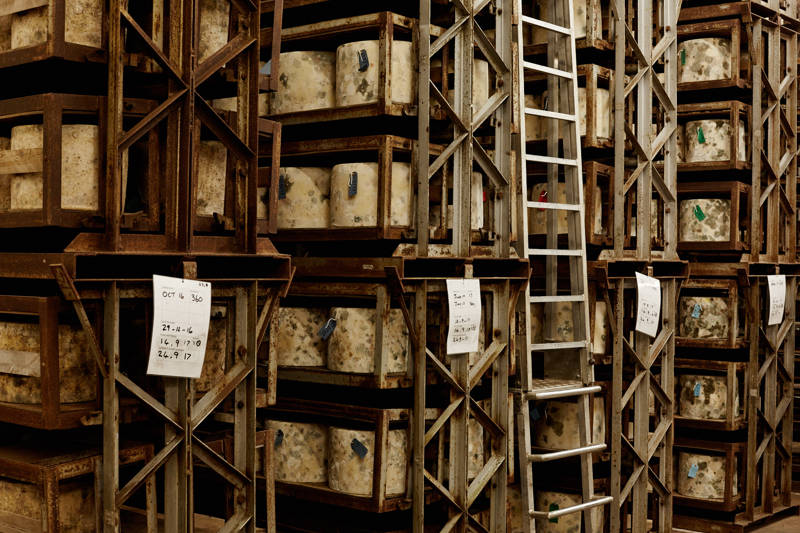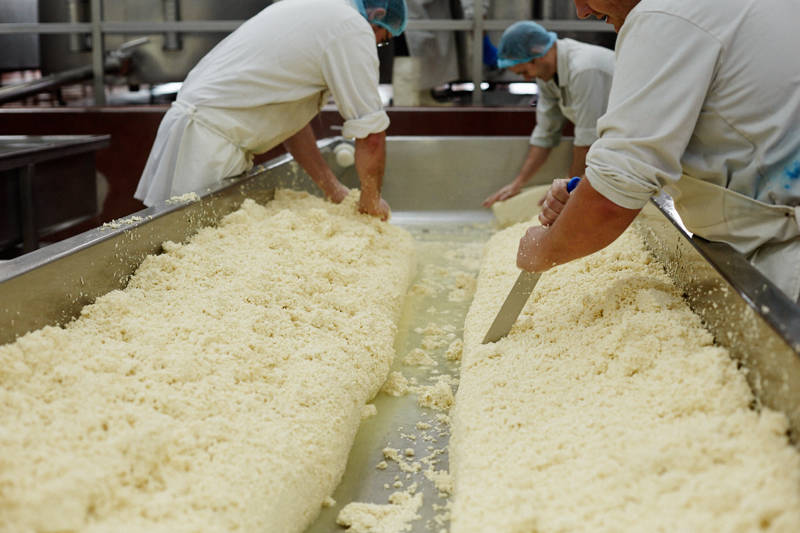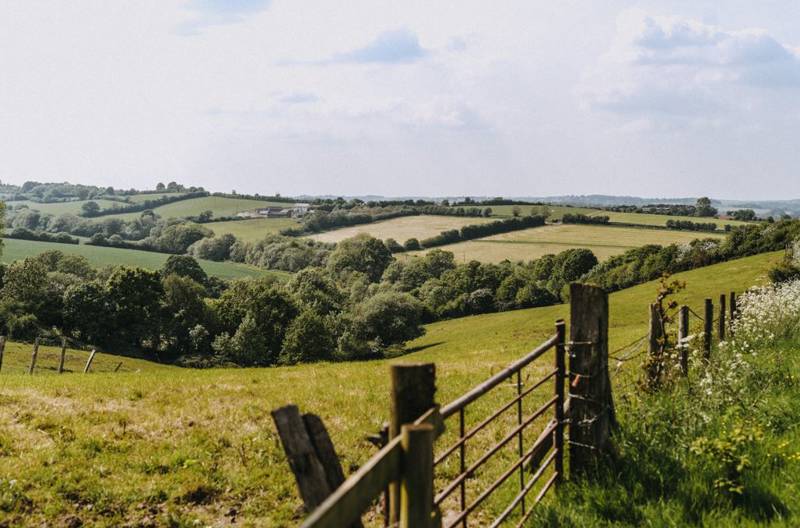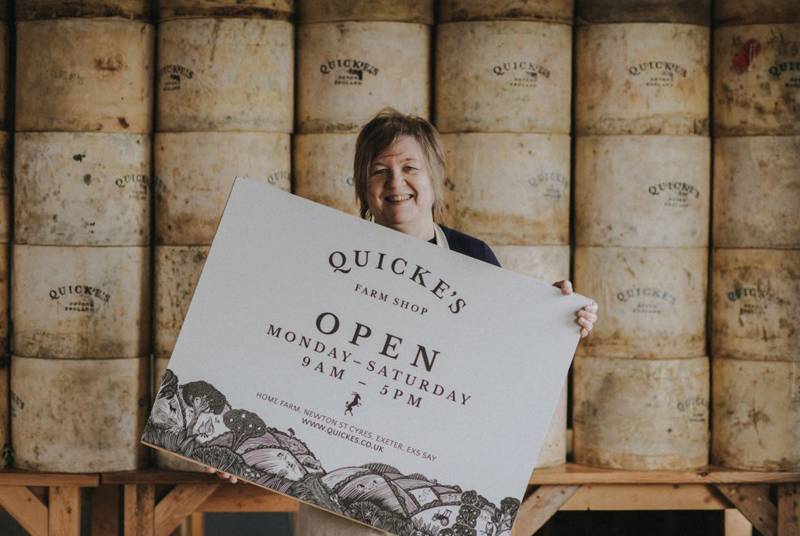 Supplier Shout Out: Quicke's Cheese
Tell us a bit about how Quicke's came about?
Our philosophy is to see farming as a great responsibility, not only are we committed to doing right by the land, but we take great pride in creating things for the enjoyment of others. Our cheese is the perfect expression of this; it is our crown. My family had been on the farm for 14 generations. It all started when her 12 times great grandfather, Andrew Quicke, married an heiress from the Reformation in 1540.
This is way back when Henry VIII wanted to change marriage plans and religion, he persuaded people by redistributing monastery land. That's when my family came on the farm; Andrew's father-in-law got the land, and Andrew married his daughter.
When the Canadian Pacific Railway brought prairie grain and cheese to Europe in the 1870's, UK farms couldn't compete. As a result, half of our farm was put down to oak trees. When my father was little, he remembered talking to the cobbler in the village who was in his 80s. This man recalled leading the cart horses that sowed acorns to turn farmland into woodland, because it wasn't worth farming. At the same time, U.S. cheese priced British farmhouse cheese out. My grandfather was told back in the 1920s that no one wanted his milk. My father, as a little boy, decided when he was grown up, he would make something people wanted to buy. In the 60s, my father decided to fulfil that aim and applied for a license to make cheese. At that time, milk and cheese production were tightly controlled by the state, which had been focused on feeding the population in the two World Wars. The license took about eight years. By now, my father was off the farm and involved in agricultural politics and projects that benefitted the environment. It was my mum, a trained artist with six kids, who decided to build and run the cheese dairy.
Do you feel your beautiful location has an impact on the cheese you produce?
Yes, we use our years of experience and skills to distinguish the flavour profiles of our cheese, to capture the best expression of the grass, soil and seasons. Our cheese is a true expression of the land from which it came.

What sorts of cheeses do you make and what makes them unique to Quicke's?
At Quicke's we understand that great cheesemaking is an art. We have been nurturing the family's land for 14 generations from this idyllic corner of Devon. We use time-honoured methods and recipes passed down through the years to create outstanding cheese, handmade, clothbound and slow-matured to perfection. Our truckles bring with them a true taste of the land from which they came and the unique microflora in our Cheese Store that impact the taste, texture and appearance of the cheese.



What's your favourite cheese you make and how is it best enjoyed?
I adore a stronger flavoured cheese, so although I enjoy eating all of our range, my favourite has got to be our Vintage Clothbound Cheddar that we mature for 24 months and was created by accident during the Foot and Mouth outbreak. I enjoy it with a whole range of foods from sprinkled atop of salads and using it in my cooking - it's marvellous in risottos and quiches. Not forgetting that it is a fabulous cheese to enjoy on a cheeseboard or with crackers.
How has the pandemic influenced your business?
It has been an extraordinary time and when in the pandemic began it was a huge shock to our precious specialist food system, as the cheese that we would normally send to restaurants, spectacular events such as Wimbledon and abroad was paused. We stopped making our cheese for a while to avoid our stores getting too full. However, the response we and our fellow artisan friends got from the public to seek out, support and enjoy delicious British artisan produce by buying it online was overwhelming. Although we were already growing our small online shop prior to the pandemic, the pandemic sped this process up and today we are selling more of our glorious cheese that we have ever had before through our online shop.
With the world moving towards a more sustainable way of doing things, how is the dairy industry adapting?
The climate emergency and biodiversity loss are the most important issues right now for our future as species. We are all responsible for our impact on our beautiful planet. It's complex, with no easy answers. We must grabble with it to be environmentally, economically and socially sustainable. Every business and individual will have to alter what they do. We are committed to benefiting biodiversity, optimising resource management, reducing the waste that is produced on the farm, reducing pollution and reusing and recycling materials. We are also working out what to do as a farm to increase organic material in the soil, grappling with methane and carb accounting.
Is there anything exciting up and coming for Quicke's?
Our newest cheese only available for a limited time is called Mary's Reserve cheddar.  We made this cheese 22 months ago and expected to sell it last year, only COVID hit.  As soon as that came along, we knew we would have some cheese age on. And we didn't want it getting overaged and unbalanced: this was cheese at its best at 12 to 15 months with normal maturation. So we set about treating it as a different cheese.  We reduced the temperature of the store while retaining humidity.  We re-larded it at 12 months old to protect continued to lavish the loving care and attention on it that we know to do.  
This different maturation has brought out some remarkable depth and length of flavour – it's a triumph.    
The disaster of Foot and Mouth disease is how we developed our flagship Vintage profile: that was cheese that aged on when we closed our farm shop for 9 months to protect our cows.  I want to see that sort of benefit from Covid to make it all worthwhile. 
We are also soon to be launching a brand new very unique mixed milk whey butter called Lady Prue Whey Butter, named after my late mother Lady Prue who built the Cheese Dairy in the 1970s. Lady Prue Whey Butter is made the old-fashioned way, using both the finest milk from our grass-fed cows and locally farmed goats and also whey cream from the cheese making process, which gives the butter a wonderfully rich, lightly cheesy, nutty flavour.
Be in for the chance to WIN a delicious day out with Quickes and THE PIG including:
- A VIP Cheese Tour for two (remove cheese course)
- A luxury Quicke's Cheese hamper
- Lunch for 4 at THE PIG-at Combe (excluding drinks, available Mon-Thurs)
Competition closes Friday 3rd September
Terms & Conditions apply