Spring and summer are just around the corner, and with the warmer months come bank holidays and longer weekends to enjoy with your closest gang.
The Curlditch cottages, nestled into the Devon countryside, are the perfect boltholes to escape to. Three cottages (the quaintly-named Stream Cottage, Chicken Run Cottage and Old Thatch Cottage) are hidden down their own private drive and welcome you with the cosiest of sitting rooms.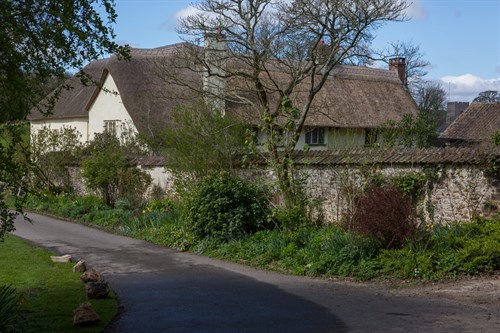 Each cottage has been lovingly styled by interior designer Judy Hutson, and feature classic kitchenettes, bedrooms full of character and oversized monsoon showers.
With two bedrooms in every cottage, they're becoming more and more popular for couples and groups of friends going away together. With that in mind, we've put together our ideal itinerary for spending a long weekend at the Curlditch cottages.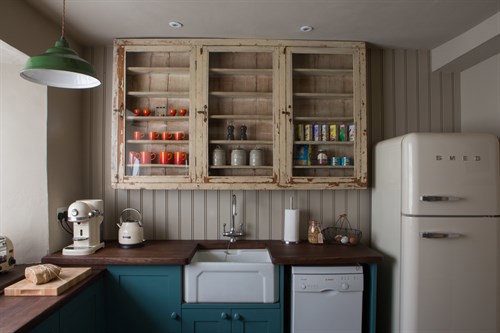 Friday: make yourself at home
Head down to Devon after work and arrive in time to light a fire, unpack your things and leave the week behind you. Explore the cottages and catch up with old friends, or wander up the country lane and make yourself comfy in the main house's informal bar.
After quaffing some inventive infused vodkas and sampling the treasures of the kitchen garden, our team are more than happy to run you back to your cottages in our Land Rover.
All that's left to do is curl up and get a good night's sleep, ready for the weekend ahead of you.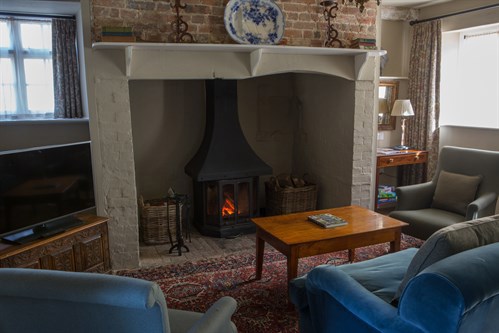 Saturday: get out and about
With THE PIG-at Combe's close proximity to the coast (we're only about seven miles away from the waves), it's no surprise we're recommending you head to the water.
Lyme Rib Rides is a local, family-run business that specialises in both fast and leisurely boat trips for groups. Choose the 50-minute Jurassic Coast Cruise, and zoom along the Jurassic World Heritage coastline. 
If you'd prefer to stay on dry land, check out the Land Rover Experience West Country. You'll get to try off-road driving challenges including confidence-boosting steep inclines, rock crawls and bridge crossings.
Keen anglers within the group should make a beeline for the River Otter, a limestone trout stream that has characteristics of a chalk stream – and can be fished using the same tactics. With seven beats split over nearly three miles, and deep pools, shallow runs and deep glides, it's an afternoon well-spent. 
Anything you catch can become your dinner, too – just bring it back with you and our chefs will be more than happy to turn it into your very own fish of the day. You can even choose some accompaniments from the kitchen garden, or leave it to the skills of our kitchen team.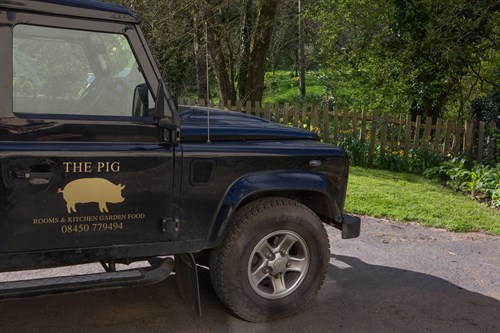 Sunday: take it easy 
Hidden within our walled infusion gardens, we've transformed two potting sheds into the cosiest treatment rooms. Pop inside for a Piggy massage and choose from facials, hot and cold stone treatments and luxury manicures, among other relaxing ways to spend a morning.
Once you're feeling fully revitalised, amble up to the main house for a family sharing-style lunch at the Folly. The atmospheric indoor/outdoor bar and dining area has a wood-fired oven, perfect for tucking into our 25-mile menu.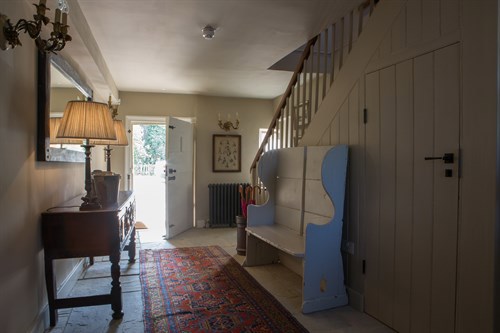 Monday: get your wellies on
Before you head home, it's time to get moving again. Take a circular walk around THE PIG-at Combe's estate, starting right on your doorstep. You can amble for six miles, or choose a shorter wander. And if you forget your wellies, don't worry: you can borrow some from the main house.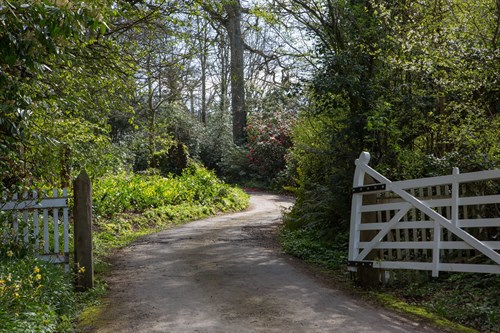 Find out more about our Curlditch cottages and book your stay here. 
If you're stopping by any PIGs in our litter for a long weekend, or even just a long lunch, don't forget to share your snaps on Facebook, Twitter and Instagram – and tag your shots with #ThePigHotel and #piggything.