Anything we can't grow in our garden we try to source from a 25-mile radius of each PIG, which means our menu is bursting with best local and flavourful ingredients around. Whilst you can't get to THE PIG-near Bath you can still enjoy some of the local Somerset produce we put into our dishes straight from our suppliers…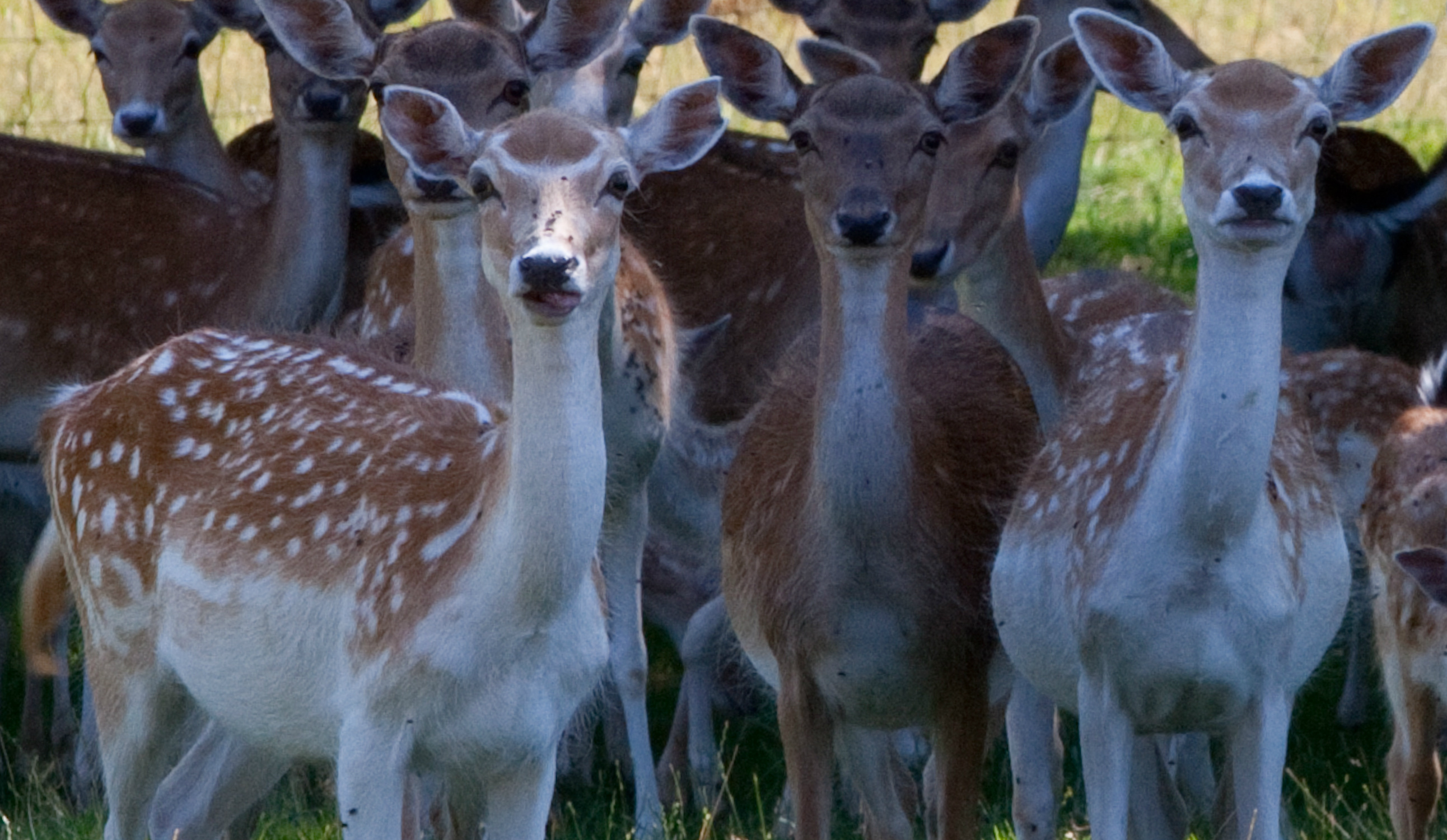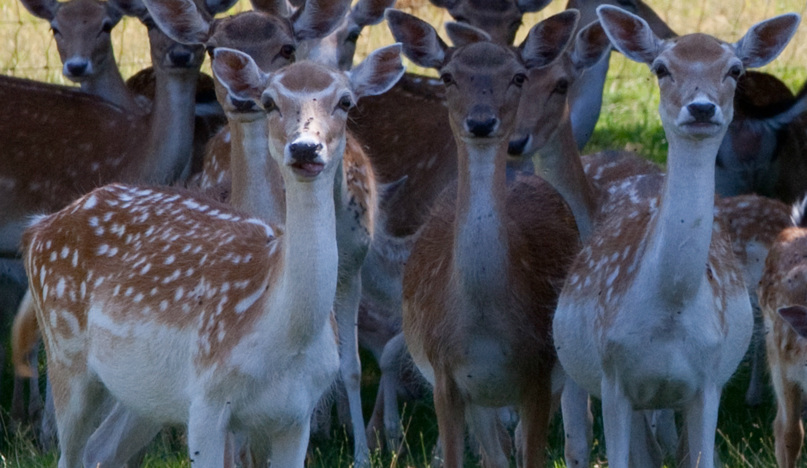 Ruby and White Butchers (11.1 miles)
Our friends at Ruby and White Butchers are super passionate about the provenance of their ingredients, who have a close-knit relationship with the West Country's best producers. Working directly with a wide range of farmers and abattoirs, they offer some of the best selection around when it comes to quality local meat and veg. They offer local delivery to a selection of postcodes around Bath, Bristol and Swindon, so if you can't get to the shops right now but need a top up on supplies, head over to their website.
Arthur David (5.6 miles)
From fresh bread to seasonal vegetables, Arthur David are a trusted Somerset fresh produce distributor around Bath and Bristol who are now lending a hand to the locals by opening up home delivery to all BS and BA postcodes! Somerset born and bred, Arthur David's high quality, hard work and family ethic runs right through all they do, which is why we love having them apart of our 25-mile menu. So if you're a Bath or Bristol dweller, have a look at what they have to offer here.
Aldwick Estate Vineyard (20 miles)

Aldwick Estate is a 300 acre family-run farm nestled serenely beneath the northern slopes of the famous Mendip Hills. Devoted to producing quality wine, they proudly produce  6 grape varieties across 11 acres of grape vines.  You can order your lockdown wine delivery direct from the Estate here


Longman's Dairy (40.3 miles)
A little further afield (but worth the extra miles) Longman's Dairy is tucked on the edge of Yeovil producing some seriously good Somerset cheese. The Longman family have been farmers and in the dairy game for over 200 years, so they really know what they're doing when it comes to cheese. They are currently delivering across the south – perfect for those much needed wine and cheese evenings to keep the weekends interesting! Have a browse at here.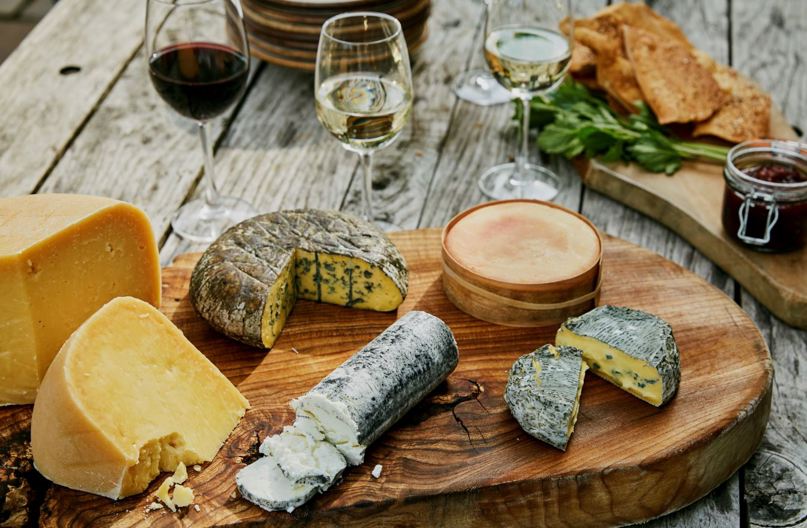 Godminster Cheese (27 miles)
Godminster Farm is set on the outskirts of the town of Bruton, Somerset, where the historic pedigree is recorded as far back as the Doomsday Book of 1086. With 1300 acres of beautiful landscape, the farm is not only home to 300 organic dairy cows, but also boasts fruitful orchards filled with a variety of delicious fruits and herbs that inspire many Godminster products. Godminster is best known for its utterly delicious cheddar cheese. The first Godminster Vintage Organic Cheddar was made to a 90-year-old recipe. Celebrating its 20th anniversary in 2020, Godminster is instantly recognisable in its distinctive burgundy wax. The gorgeous coloured wax emphasises the pedigree and truly special status of the cheddar, as well as enhances the shelf life. You can still get your hands on this special cheddar as well as some other Godminster goodies online through their website.
Bertinet Bakery (8.4 miles)
The Bertinet Bakery has been baking bread for Bath locals since 2008, when the founder, Richard Bertinet, first opened the doors to a pop-up bakery above his cookery school. Leap forward a decade and a bit, and they now sell their freshly-baked loaves to sandwich and toast lovers across England, using the same time-honoured baking techniques Richard has become famous for. The bakery is still open in Bath so that you can get your sourdough fix. Visit their website for more details! 
Further afield...
Daylesford
Our friends at Daylesford are offering nationwide delivery on their sustainable organic ingredients. With over 40 years in farming in Staffordshire then the Cotswolds, Daylesford are passionate about farming with integrity and sharing their love of eating well through seasonal, organic, local food that nourishes our bodies. Visit Daylesford to browse their range of products or if you are looking for fresh Daylesford Delivered, they are currently serving both London and the Cotswolds to the elderly and vulnerable.
Chase Distillery
Walk into any PIG and you'll see our eclectic mix of Chase infused vodkas with our garden growings. Our friends at Chase Distillery have put their farm to even better use during these times and created HR1 Antibacterial Hand Sanitiser. Right now thy are prioritising healthcare and emergency services around the Herefordshire & Worcestershire area, though you can pick yourself up a bottle over on their website. They are also offering 15% off their award-winning spirits! 
Bramley 
You will find Bramley throughout our bedrooms and Sows and Boars Loos, but you can also take Bramley home.
Bramley are a very old friend of THE PIG! We share a commitment to maintaining and preserving our natural environment and a big love of the British countryside. You won't find anything Mother Nature wouldn't approve of in any of their products; nothing harmful or unethical, their ingredients are 100% biodegradable, cruelty free and their packaging is 100% recyclable.
Head to their website to get your fix.