Loving local is in our DNA at THE PIG and our teams are committed to sourcing 80% of our menus from within a 25-mile radius as well as gathering a daily harvest from the Kitchen Gardens. At THE PIG-at Combe our menu features ingredients from some of the best suppliers Devon has to offer, from fresh fish to the very best Devonshire cheese we can get our hands on.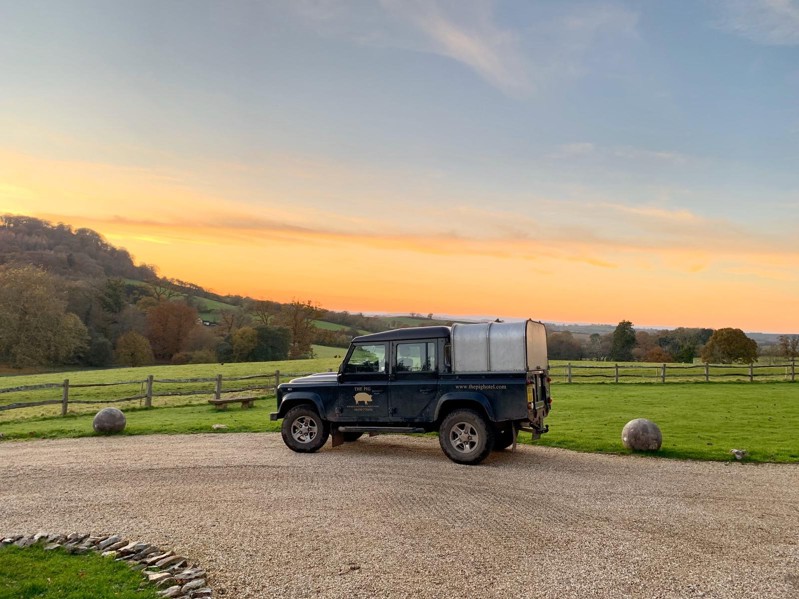 Some of our local friends are doing great things during these times including local deliveries in and around the West country…and beyond!
Pipers Farm (13.9 miles)
We are lucky to work closely with our friends at Pipers Farm who produce award-winning 100% grass fed slowly reared meat which produced sustainability and in-harmony with nature. Located just north of Exeter in Devon, they stand for top quality ingredients through slow farming. If you are an existing customer of Pipers Farm, you can enjoy their fantastic ingredients at home through their delivery service over on their website.
Otter Brewery (10 miles)
Those Friday nights in just got a whole lot better with Otter Beer in a Box! Located in the heart of Devon's Blackdown Hills, family-run Otter Brewery has grown over 5 generations producing an ever evolving mix of beers for traditional and modern craft drinkers. You'll probably have tasted one (or two) at our Devonshire PIG or even at Smoked & Uncut! Whether you're doing a virtual pub quiz with your friends or just fancy a tipple in front of the telly, Otter Brewery are bringing their brews direct to your door. Find out more at here.
Darts Farm (15.7 miles)
Our local friends at Darts Farm have a strong commitment to sustainable farming, supporting the Devonshire countryside and the people that live there. Darts Farm are offering home delivery and collection on veg, fruit, essentials and more to both the local area and beyond – the perfect way to support local businesses and pick up any bits you can't find in your supermarket. Have a browse at what they have to offer here.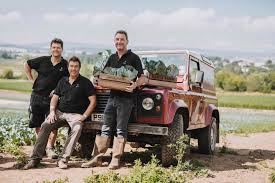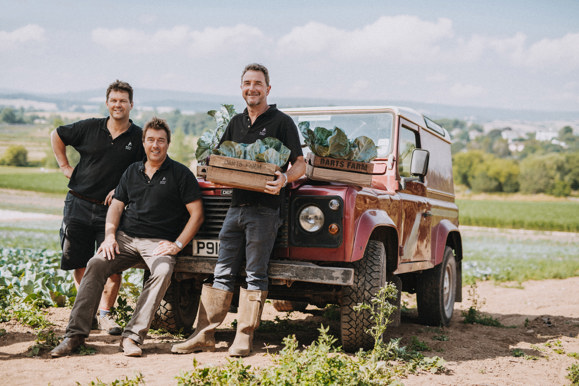 Lyme Bay Winery (5 miles)
Lyme Bay Winery is a small, dedicated West Country company passionate about producing delicious and award-winning English Wines, Fruit Wines, Ciders, Meads and Liqueurs from their home in Devon's beautiful Axe Valley. Under the watchful eye of their brilliant winemaking team and using secret blends of local ingredients, they take great care crafting traditional recipes into award-winning drinks, tailored to the 21st-century palette. Each of these are fermented, blended and aged, as appropriate, right there in the Winery.  Lyme Bay Winery are still taking online orders!
Further afield
Daylesford
Our friends at Daylesford are offering nationwide delivery on their sustainable organic ingredients. With over 40 years in farming in Staffordshire then the Cotswolds, Daylesford are passionate about farming with integrity and sharing their love of eating well through seasonal, organic, local food that nourishes our bodies. Visit Daylesford to browse their range of products or if you are looking for fresh Daylesford Delivered, they are currently serving both London and the Cotswolds to the elderly and vulnerable. Just visit their website.
Chase Distillery
Walk into any PIG Bar and you'll see our eclectic mix of infused Chase vodkas and gins. Our friends at Chase Distillery have put their farm to even better use during these times and created HR1 Antibacterial Hand Sanitiser. Right now thy are prioritising healthcare and emergency services around the Herefordshire & Worcestershire area, though you can pick yourself up a bottle here.  They are also offering 15% off their cult classic spirits and are still delivering – staying in is the new going out. 
Bramley 
You will find Bramley throughout our bedrooms and Sows and Boars Loos, but you can also take Bramley home.
Bramley are a very old friend of THE PIG! We share a commitment to maintaining and preserving our natural environment and a big love of the British countryside. You won't find anything Mother Nature wouldn't approve of in any of their products; nothing harmful or unethical, their ingredients are 100% biodegradable, cruelty free and their packaging is 100% recyclable.
Head to their website to get your fix.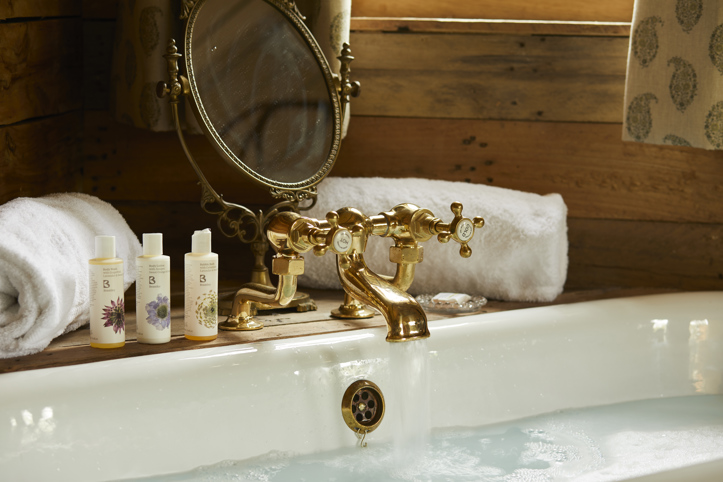 REAL Kombucha
We are always on the lookout for well-crafted British products to introduce our guests to. REAL Kombucha was a great find and we now stock it in bars and in room larders across all of our hotels. It's great served as a refreshing drink, but also the perfect non-alcoholic drink to serve with food. Unlike most soft drinks, it is not sweet at all, has complex flavours and – of course – is really healthy. It's been a great addition to our lists for those not wishing to consume alcohol,  and you can still buy it online and have it delivered straight to your door.