Friend of THE PIG Jack Guinness is a British model-turned DJ-turned presenter and writer. GQ called him the 'Coolest Man in Britain' and he knows how to throw a serious 'not-to-be-missed' party! Jack is also the founder of LGBTQ+ community The Queer Bible which celebrates the works and lives of the global queer community.
So when Jack visited THE PIG-at Bridge Place, Kent, for his post-lockdown birthday 'do', we couldn't wait to hear what he decided to get up to in the local area…so here is Jack's #postcardfromTHEPIG…his Little Black Book of places to visit, drinks to try and the souvenir he took home with him…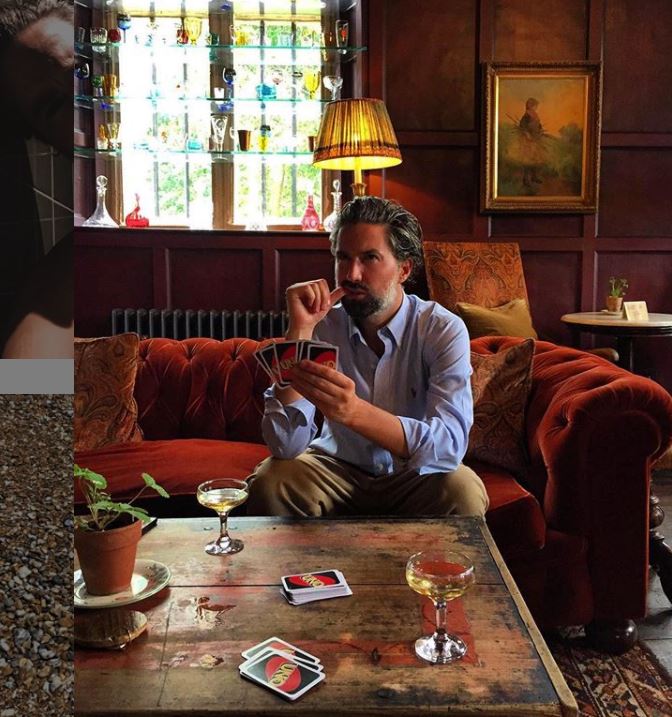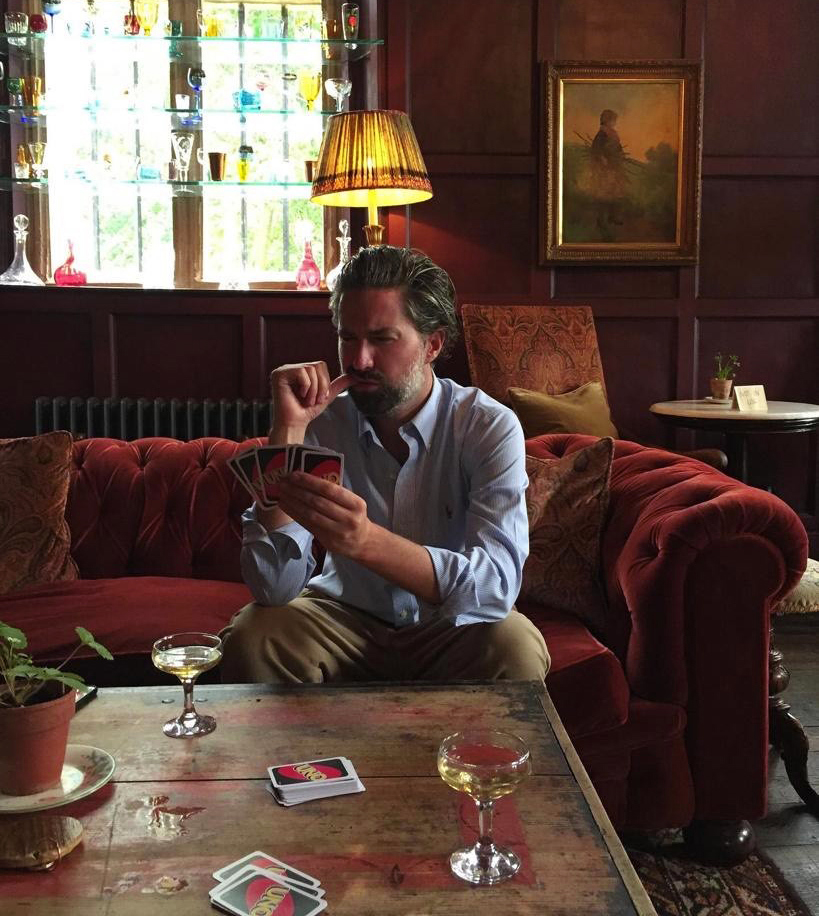 Tell us about your most recent stay at THE PIG-at Bridge Place
Post lockdown I was a bit scared to venture out and stay in a hotel - that's why THE PIG is perfect, it's a home away from home. I felt extremely comfortable and THE PIG and enjoyed the same great service and atmosphere whilst feeling safe. It was my birthday, I didn't want, and couldn't have, a big party, so staying at THE PIG was just the treat I needed! I had the best time being looked after by the team and getting out and about in Kent.
Did you eat out anywhere that was a real find?

Yes!  We visited Flotsam and Jetson in Broadstairs and enjoyed the best fish and chips I've ever had. I say fish and chips, but this was an elevated chippy. We feasted on 'Chip shop oysters' (deep fried oysters), calamari, fries and millions of sauces whilst sitting on the sea front watching the sun set – what could be better! It was a real highlight of our trip.
Where did you explore locally and what did you find?

We visited the seaside town of Whitstable for the day, we spent the day pottering around, having a nosey around the fisherman's huts, enjoying oysters on the beach and went for a paddle. There is so much to get up to there, we found the day flew by, it was so nice to be so close to the coast.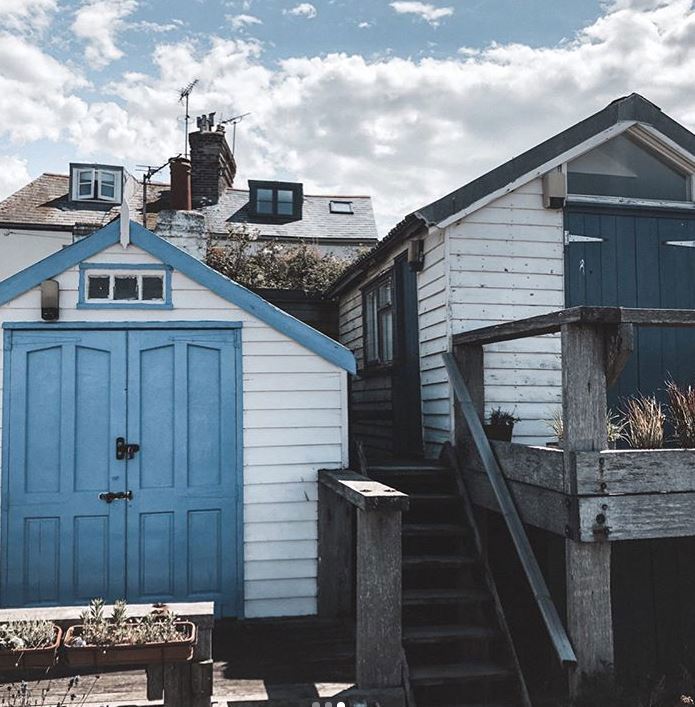 Whitstable Beach
Something you found out about Kent that you didn't know.

I visited the house and garden of director Derek Jarman (1942 - 1994) in Dungeness, which was recently saved from developers by a crowd funder. Surrounded by poppies, sea kale and a nuclear power station, the late director's otherworldly cottage and garden in Kent have been saved for the nation. It's such a weird, beautiful place with so much to do. There are pebbles, beautiful flowers, sculptures, and abandoned fishing boats stretching out as far as the eye can see. There's a mini steam train, a nuclear power plant and a beautiful beach. It feels like you're in a western. Absolutely worth a visit.
Did you plan to do something but just did not quite have time to do?
It seems like Kent has a suspiciously large amount of animal parks Howletts, Wingham Wildlife park and Port Lympne, seemingly off every motorway. I'd like to visit one of those they look great! I saw that THE PIG-at Bridge Place donated kitchen garden greens to the gorillas at Howletts during lockdown so was keen to go and see these amazing creatures.
Where would you go back to?
Deal, there are so many lovely little houses to wander around in the town. There is a great cycle path that takes you to the White Cliffs of Dover. We visited The Rose, a beautiful 70s style hotel and restaurant with a menu by Chiltern Firehouse's Nuno Mendes.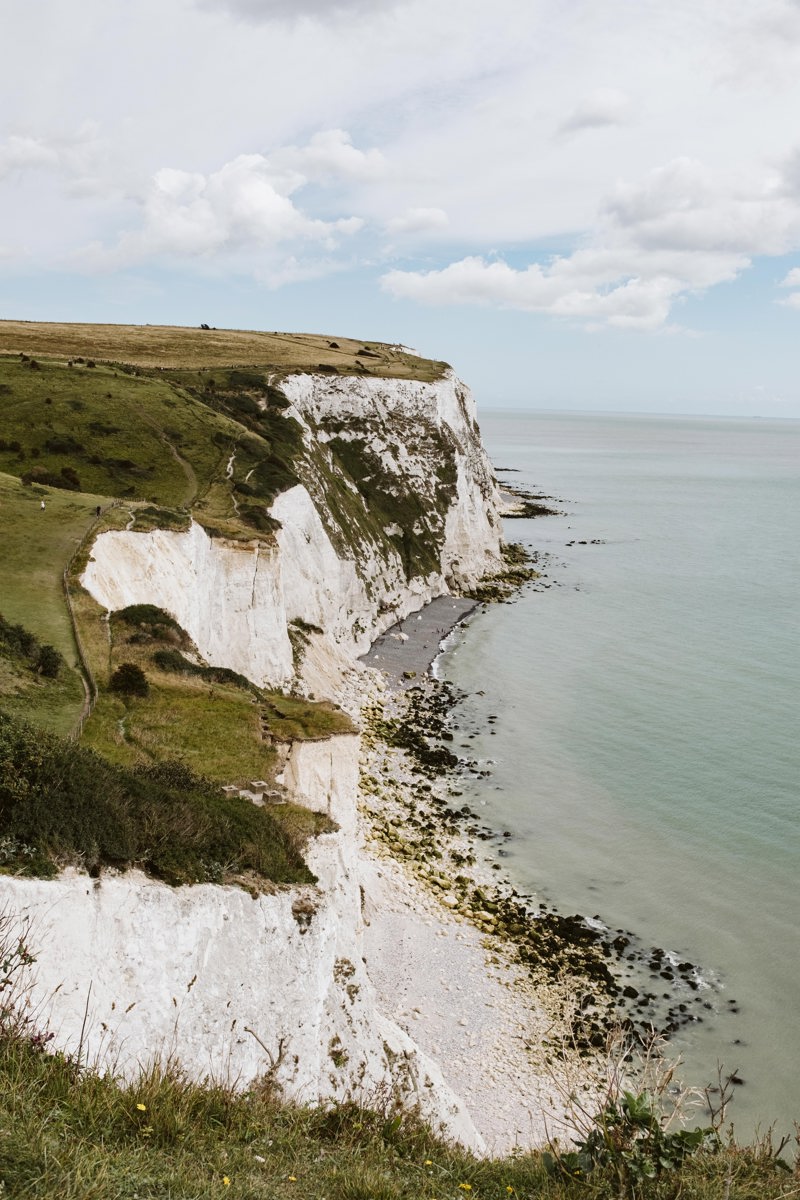 The White Cliffs of Dover 
What did you drink at THE PIG?

I love the bar at THE PIG-at Bridge Place there are so many fabulous drinks to choose from, but I am a sucker for a good glass of wine. Based in the wine garden of England, they are lucky enough to have some great local vineyards locally including Simpsons Wine Estate. The Sommeliers are so knowledgeable and brilliant at encouraging you to try something you might never have tried before.
Favourite dish that you ate whilst with us?

There are so many amazing and tasty dishes to choose from but my favourite by far was the GIANT Brogdale pork chop! It was easily the most delicious chop I've ever eaten and will be a hard one to beat.
 Did you take any souvenirs home with you from Kent?
I surprised myself and didn't buy a single thing although there are some great local shops in the cobbled streets of Canterbury, but I did bring home about half a stone in extra weight – Thanks Guys!!
Don't forget to follow us on Instagram for our next PIG Insider Guide:

 

@the_pig_hotels