DID YOU KNOW......that a third of all food produced globally is wasted?
Rubies in the Rubble believe that food should be valued as a precious resource. That's why their products are packed with delicious ingredients that would otherwise go to waste - not because they taste any different, but often because they're the wrong shape, size or colour. Some say this is a load of rubbish, they take that as a condiment.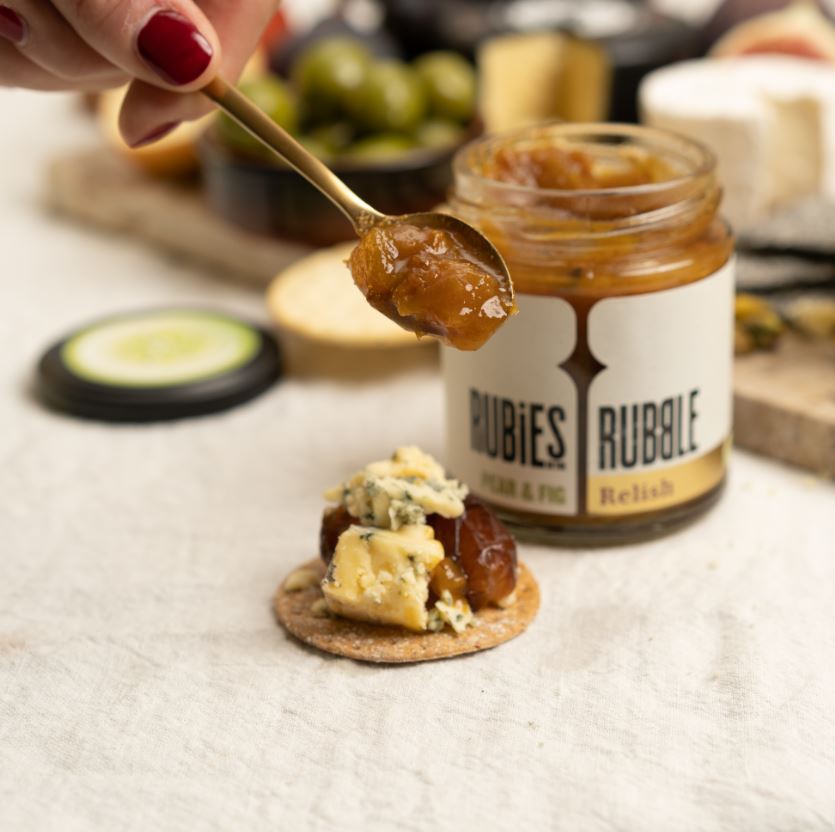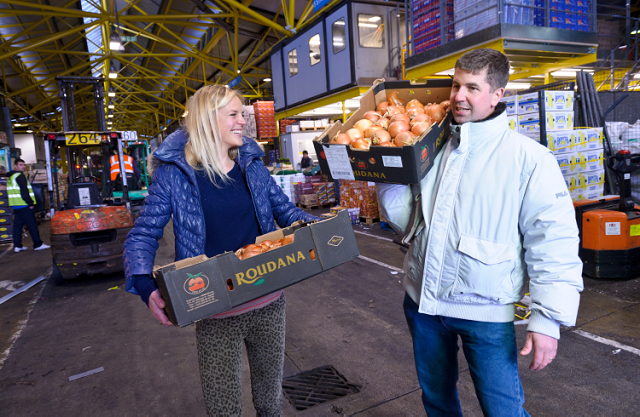 Rubies in the Rubble have been saving fruit in a pickle since 2012 by creating a range of delicious environmentally friendly condiments from classic ketchup to tasty chilli onion relish. All products are created using unused vegetables - be sure to try it on your chips next time you visit a PIG! Our Group Chef Director James sat down with Jenny to find out a bit more about how it all started….
Tell us where the idea for Rubies in the Rubble came from and how the journey began?
I grew up on a farm in Scotland, it was super remote so just as a way of life we were very resourceful and had to be creative with food. Making preserves was a totally normal thing to do!
After moving to London and starting a career in Finance, I began reading about the problem of food waste and was shocked by the amount of fruit and veg that is rejected because it doesn't look perfect! After seeing the problem for myself, I began rescuing produce from New Covent Garden market and experimenting in the kitchen using childhood recipes.
In 2012, I made the plunge and decided to take the idea from side hustle to centre stage. Fast-forward eight years and Rubies in the Rubble is one of the pioneering voices in food sustainability, with an award-winning range of ketchups, mayo's and relishes, stocked nationwide!
Tackling food waste is at the heart of what you do, what as a society can we do to help reduce food waste?
Raising awareness of the issue of food waste and inspiring people to see food as a precious resource is why Rubies in the Rubble exists! Did you know that if Food Waste was a country it would be the third-largest carbon emitter after the USA and China? Or that globally we waste four times the amount of food which could feed all malnourished people around the world. Food waste is a social, economic, and environmental problem – when you see the numbers you can't not want to take action!
The top tips I always share are to never go shopping hungry, always take a shopping list with you, do regular "stock checks" at home so you know what you already have in the cupboard and in the fridge. We also need to learn to LOVE leftovers - we always celebrate it when someone in the team brings leftovers in for lunch.
What is the most satisfying thing about running your own socially responsible, sustainable business?
It's a little cliché but it has to be the team and seeing the collective impact we have! Magical things can happen when people driven by the same values come together to make a change.
You've won a number of awards and accolades, what would you say has been your proudest moment so far?
Speaking at the World Economic Forum in 2015 was pretty surreal, but what makes me so proud is the network of farmers we have developed across the UK and Europe. Before Rubies in the Rubble, many of these farmers didn't have a revenue stream for their "wonky" or surplus crops, so would have to plough them back into their fields. We pay farmers for their surplus crops and therefore creating an additional revenue stream for them, which is more important now than ever as farmers are under so much pressure.
What's your top preserving tip to share with someone who wants to who make their own?
My main tip has to be make sure you always have well cleaned jam jars to avoid any fermenting- a hot wash in the dish washer and then dried in the oven at 100 for 20 minutes will kill anything. Then add a lid when cool with a dry lid.
What is your favourite Rubies product…and have any of flavour experiments not gone quite to plan?
My favourite is one of our very first products, and it's been a best seller ever since – our Spicy Tomato relish. It's such a good allrounder, great with cheese, but also with eggs on toast, in sandwiches, and even stirred into pasta for an extra dollop of flavour!
Our banana ketchup was a disaster for months of trials but was definitely worth the persistent hard work to perfect it. It's the wild child of the range that was accumulated a cult following!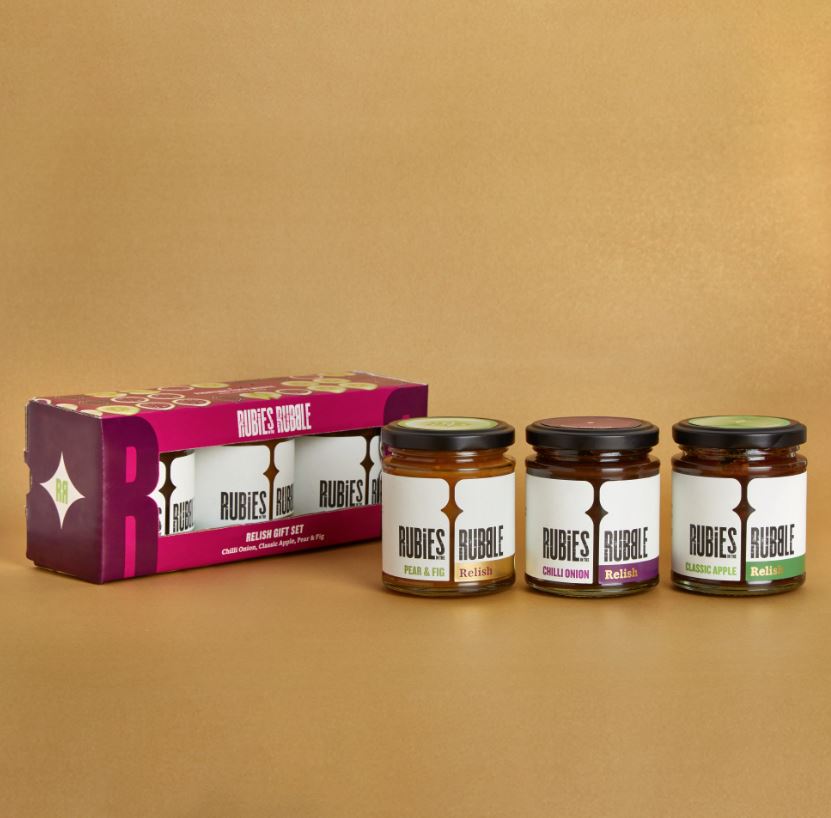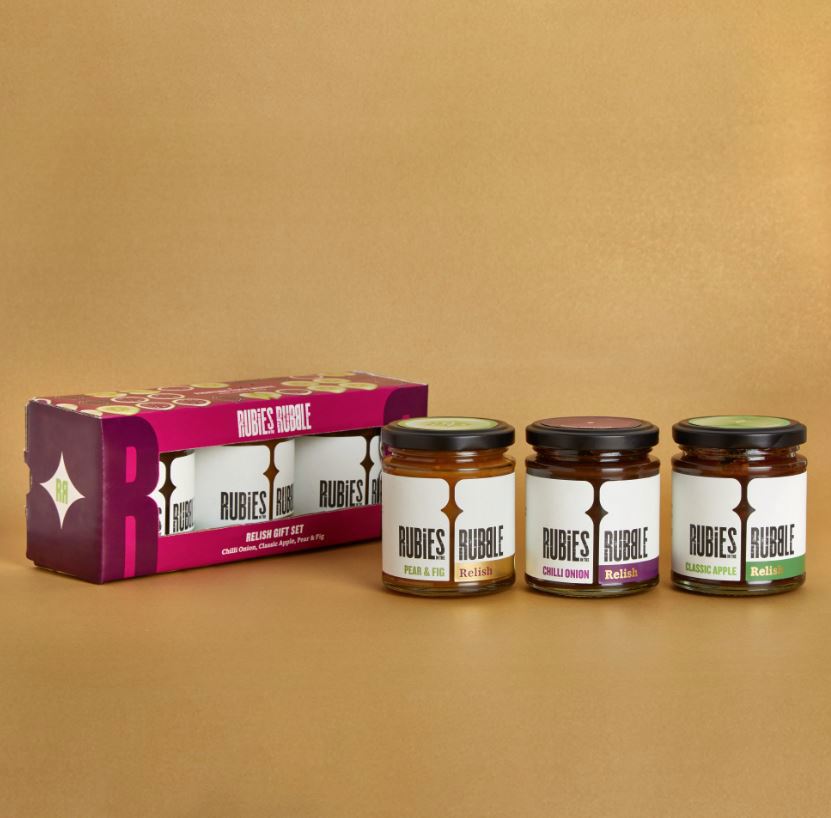 Finally, what is your favourite veg and do you grow your own at home?
I do have a little veg patch in the garden, it's kept me sane over lockdown! Spaghetti squash has to be my favourite veg... a fantastic harvest and a really fun veg for spaghetti roast veg salads!
Rubies in the Rubble sell a great range of sauces perfect for so many things, use THEPIG promo code at checkout for 20% off your full order,  try them for yourself here.