Based in the Oxfordshire countryside, Willow Crossley is a floral stylist, creating wild and whimsical arrangements full of colour, pattern and movement. 
'I am completely mad about flowers; nothing makes me happier than creating ravishing floral bouquets, displays – or anything else you might dream up!'  Willow firmly advocates a sustainable approach to floristry, working with the seasons and sourcing locally grown stems wherever possible. Freshly cut British flowers are some of the most beautiful and fragrant in the world and as a result, Willow's creations are a myriad of colour and beauty.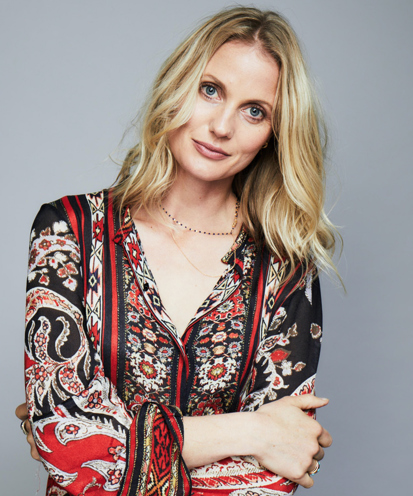 Festival flower crowns became the must-have accessory at the Smoked & Uncut festivals last summer, so what better way to get creative at home and make the most of the British flowers that are in full bloom now. Bring the festival to your garden and dance under the stars in your very own flower headdress, all with the help of Willow!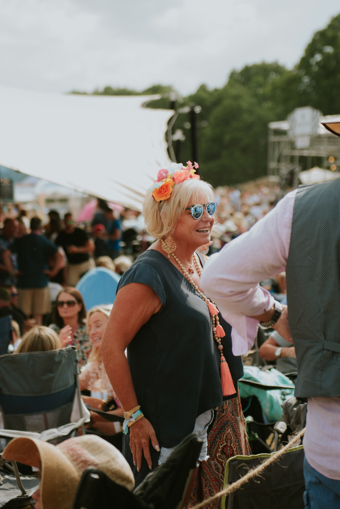 What you'll need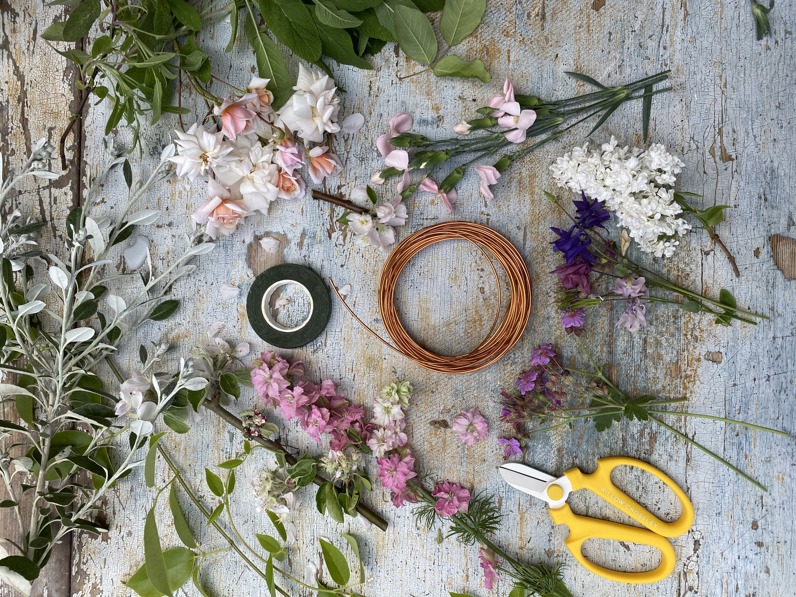 ● Copper wire and florist tape (one roll of each), you can buy both from Amazon
● Secateurs
● 20-30 stems of flowers and greenery – my favourites include roses or carnations as they remain strong once out of water, and greenery such as sage and rosemary
● Tape measure
● Ribbon (for decoration)
How to make your Festival Flower Headdress
● Measure your head using a tape measure, then add on a few centimetres and cut the copper wire to that length.
● Make a loop at one end of the copper wire and twist the end to secure it in place. (This will help you fasten your headdress, once completed.)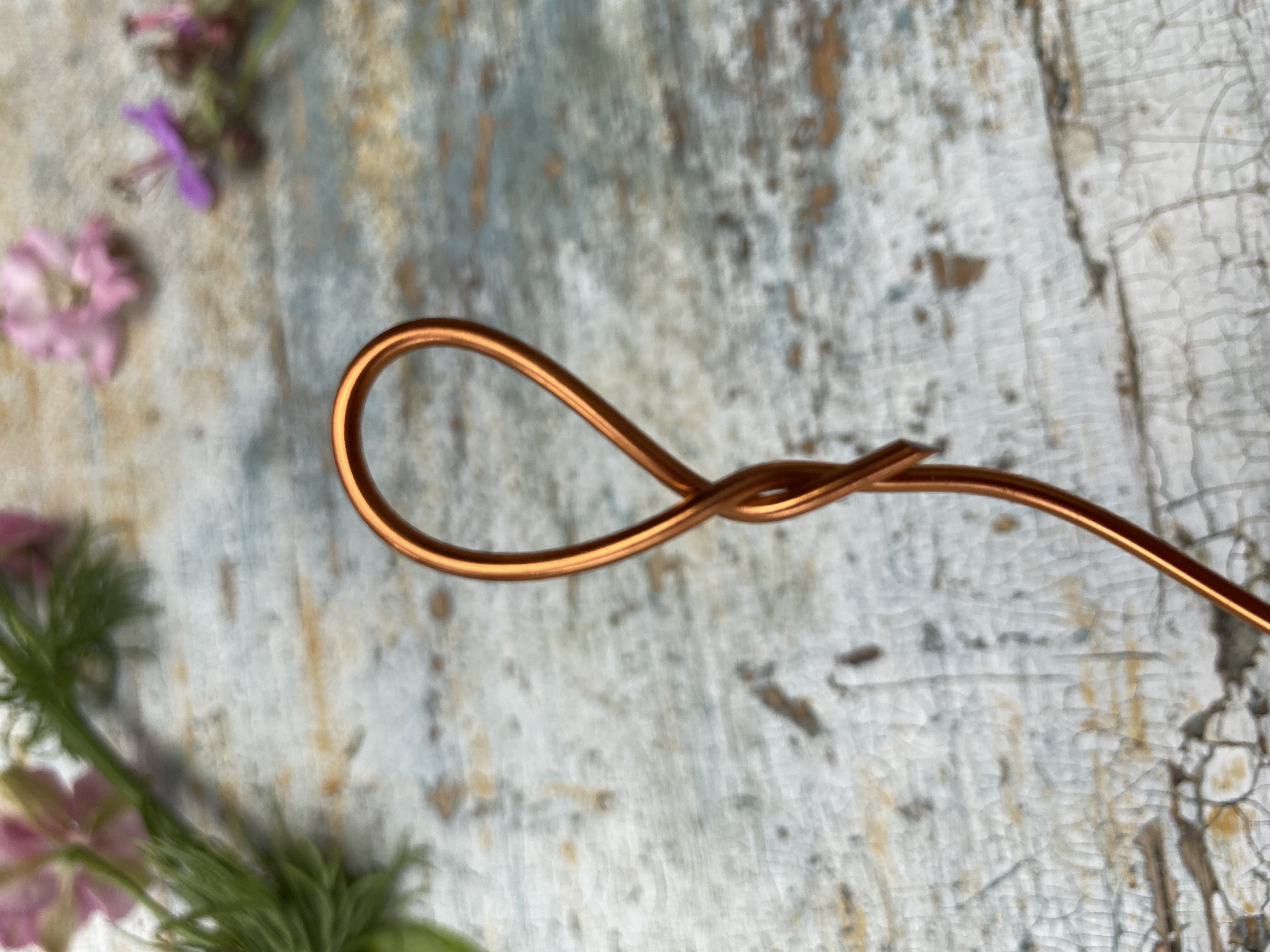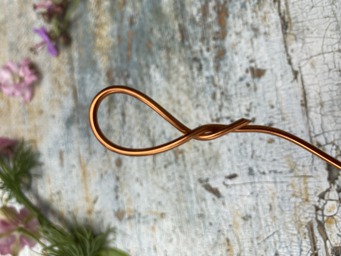 ● Trim the flowers so the stems are 7-8cm long. Remove any leaves. The easiest flowers and greenery to work with are carnations, rosemary, sage, pink peppercorns, and berried eucalyptus.
● Take one flower (or a small bouquet of 2-3 flowers) and attach it to the copper wire using a small piece of florist tape.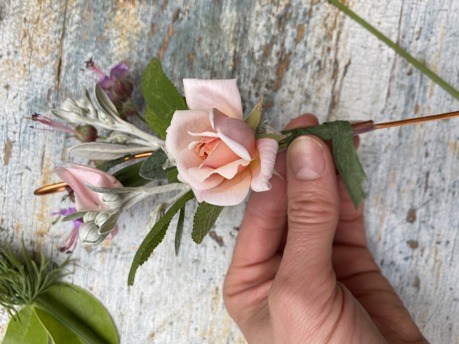 ● Wrap the stem around the wire and stick another piece of tape just below the flowerhead. Wrap the rest of the flowers around the wire, fixing each in place with tape. Alternate between flowers and greenery and make sure all stems face in the same direction. Stop once the whole wire is covered.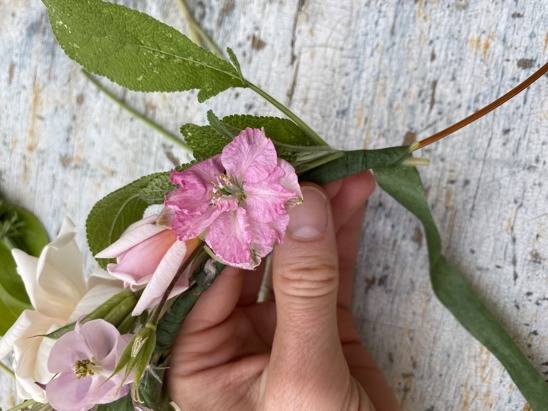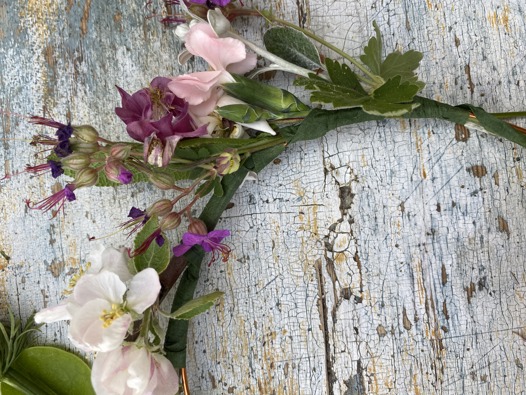 ● Take the end of the wire (that you haven't turned into a loop) and bend it into a hook shape. You can then link the hook with the loop to fasten your headdress.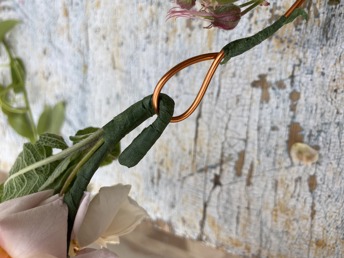 ● Cover any exposed copper wire or sharp edges with florist's tape. Tie on some ribbons to hang loosely at the back of the headdress if you wish.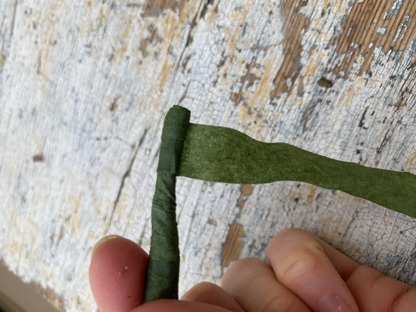 ● Store your headdress in a cool place, away from sunlight – either in the fridge, or alternatively in a box lined with tissue paper. Spritz it with water every few hours to keep it fresh.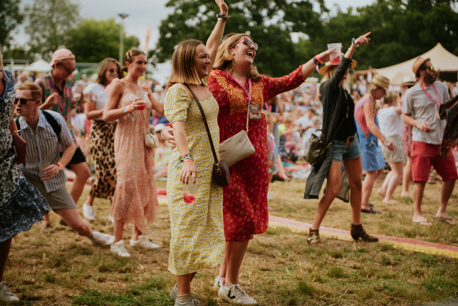 For more inspiration from Willow head to her website!