We are spoilt at THE PIG-at Combe with 3 walled gardens! At this time of year, they are packed full of veggies, herbs, edible flowers, fruits and, a first for us, melons.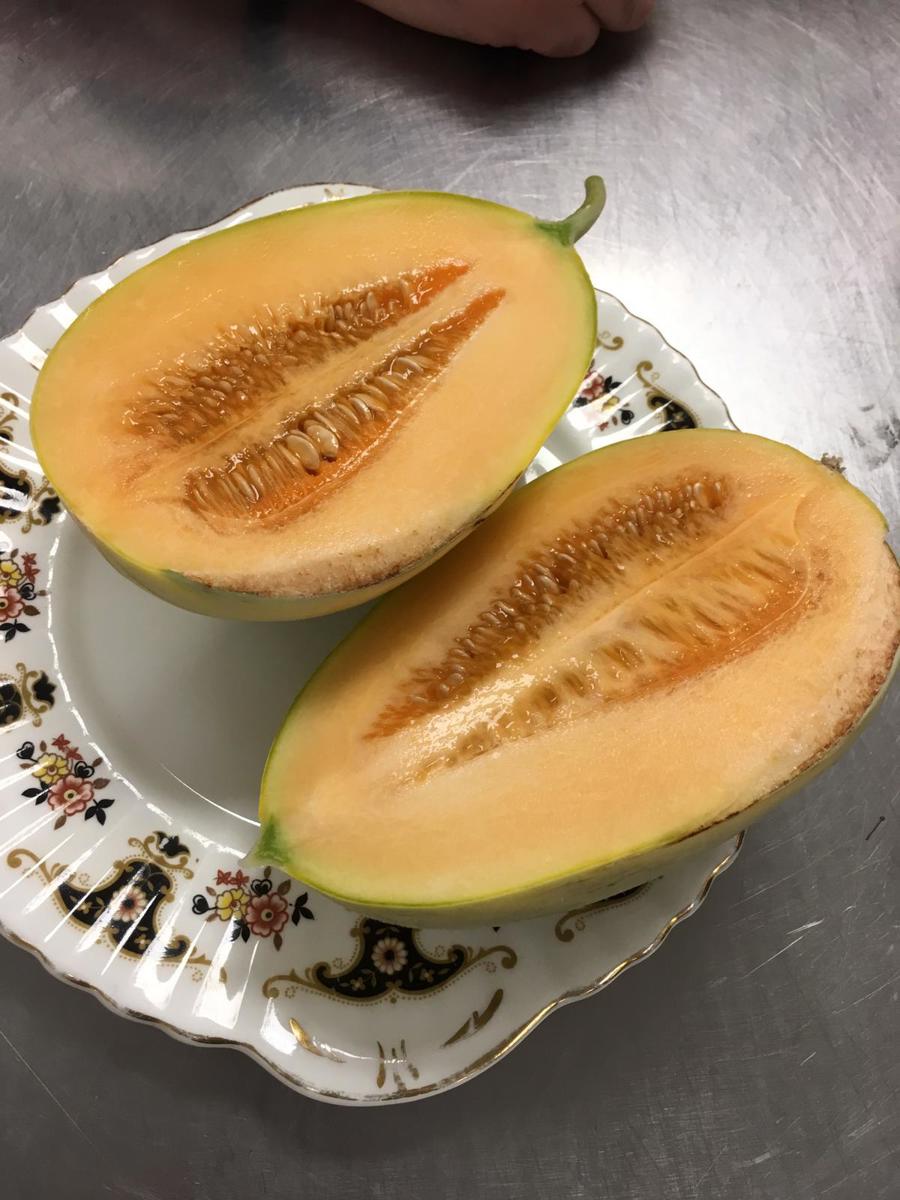 Our Kitchen Gardens are a full-time operation, that we plan with minute detail throughout the year. They influence everything we do in the kitchen, and even the Bar and our Potting Shed Treatment rooms.
August is a time of year of harvest and preparation, so not only are we filling plates with seriously fresh and tasty pickings, but we are sowing and growing ready for the colder autumnal months.
But back to those melons! Emir melons are seriously sweet and are more tolerant of the cold, so can be grown in sunny outdoor spots in the UK or in a greenhouse. Our melons were grown in our greenhouse, the seeds were planted back in early April so have taken about 4 months to grow. There are 8 different varieties of melons growing in our greenhouse currently.
The harvest of Emir melons has been used by Dan and his team in the kitchen to create a dish of 'Smoke House Karma Ham & Melon' that is being served on our seasonal Plot to Plate weekly menu – classic summer flavours that you wouldn't quite believe were possible in the heart of Devon.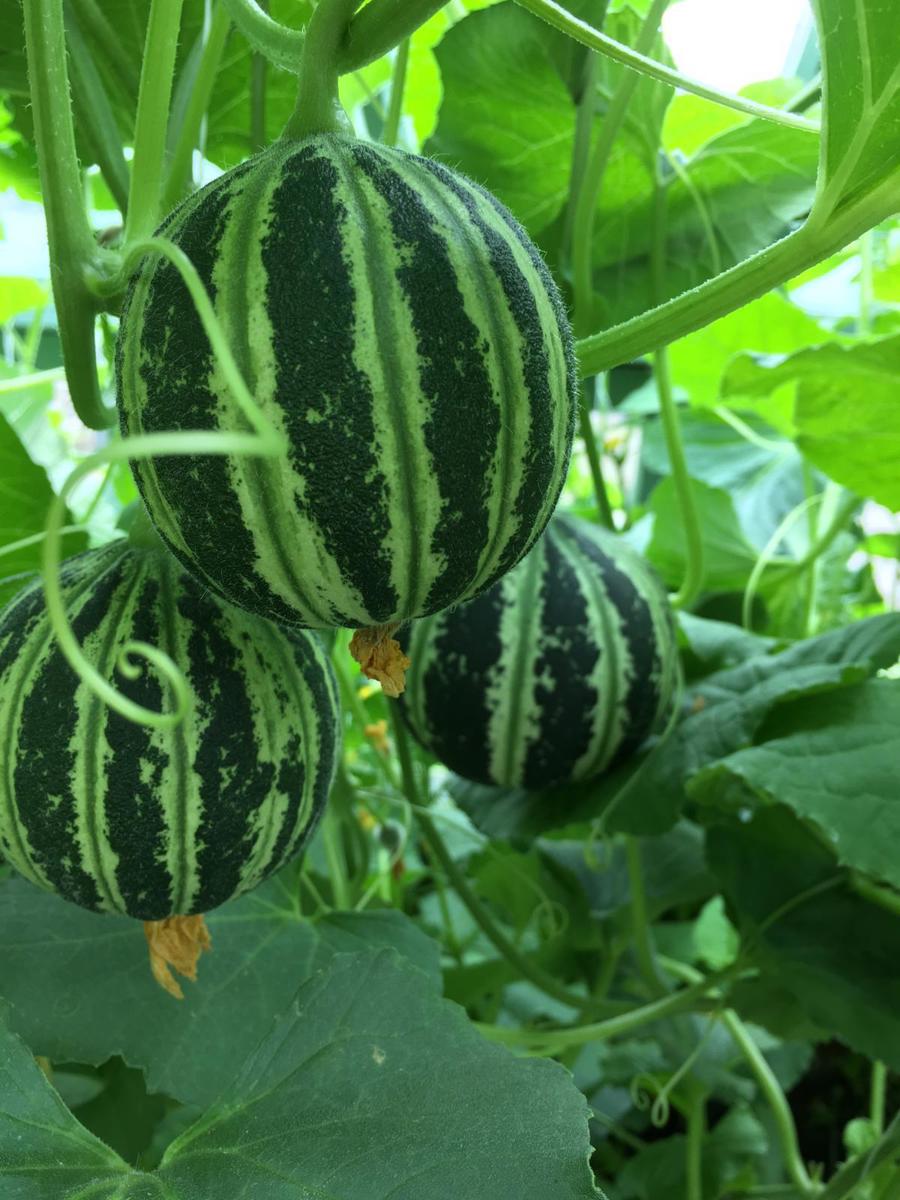 Another of my favourites are Black Nebular carrots. These are dark purple from the from skin to core and can be eaten fresh, roasted, steamed – they look pretty 'wow' on a plate as they keep their colour after cooking, and also make for a pretty unusual carrot cake, which I know has gone down well this summer!
The fruit cages/greenhouses are also overflowing with lots of fresh fruit! In the fruit cages there are lots of blueberries, blackberries and raspberries all coming through.
Here are my top tips for August growing in your garden….
Watch out for the caterpillar of the cabbage white butterfly: They hatch quickly and can eat loads. Check under brassica leaves for eggs and remove.
Remove some of the lower leaves from your toms: Let some light and air get to those fruits and basil.
Time your watering: keep it consistent: Try not to water your tomatoes too much. A good watering once a week should do it. Irregular watering can cause your tomatoes to split.  Same with melons but these guys are thirstier and need 3-4 times a week.
Choose your melons: These plants will keep growing and fruiting. Better to remove some of the smaller ones. This will lead to the energy being concentrated on the melons you have selected to keep. 4 or 5 melons per plant. Remove any more shoots that appear.
Plums like to put on too much fruit: Might be worth thinning the fruit to save the tree. They can get too heavy for the branches and snap.
Getting ready for autumn, we already have beds of winter squashes growing and are planting salad onions, chards, red cabbages, lettuces, leeks, coriander and peas….to name a few! So you can expect to see them on your plates in a couple of months time.
Here are some recipes our team have created using melons!
Tom's Recipe for melon and karma ham
1 melon, quartered, skinned and de-seeded.
Thinly sliced.
Dress garden leaves with vinaigrette.
Arrange melon on plate, build karma ham and leaves on top.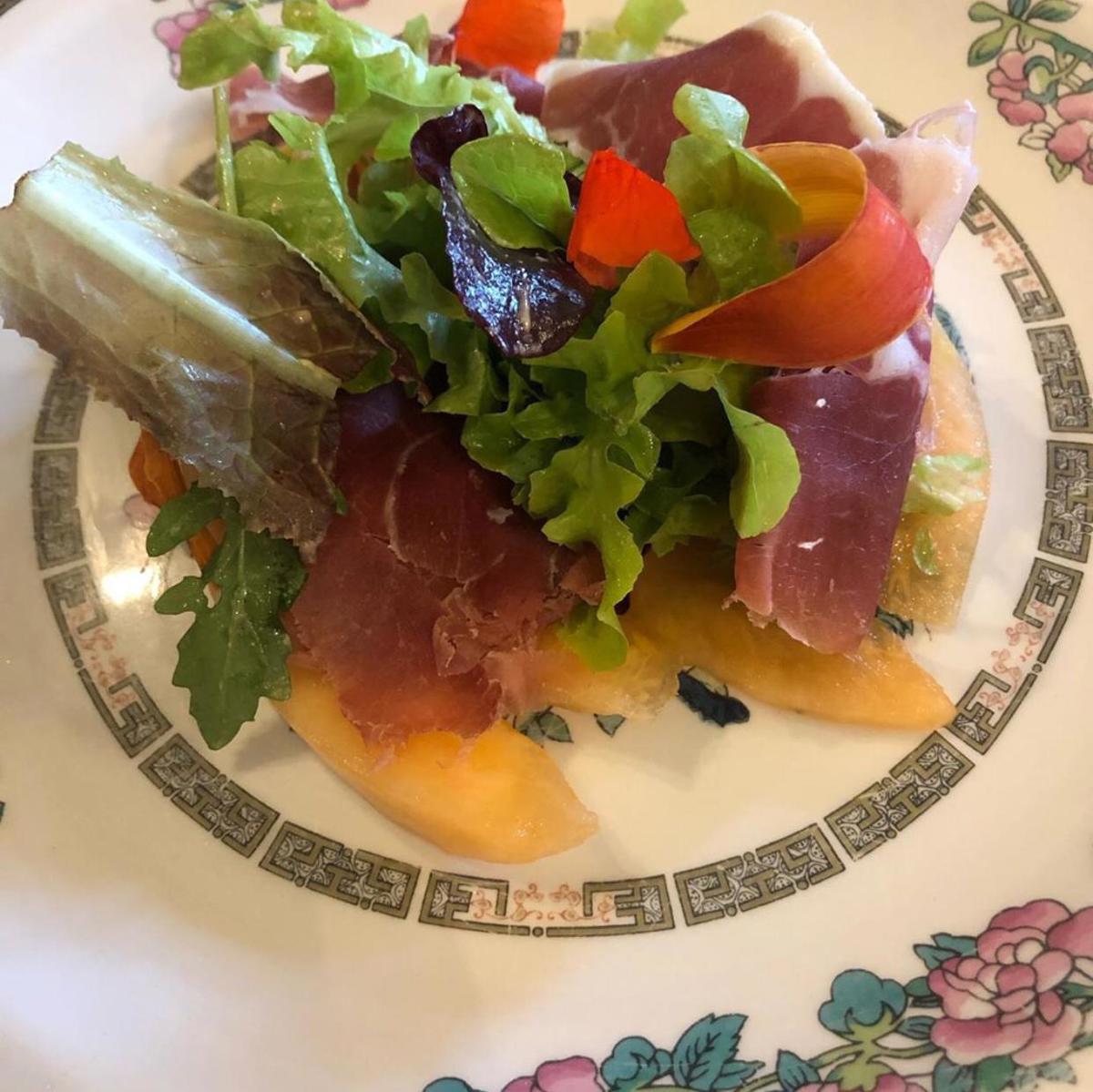 Charlotte's Recipe for Melon sorbet:
1kg melon de-seeded and skinned, cut into small pieces.
150g water
150g caster sugar
150g trimoline
Blitz the melon until you have a puree.
Warm all ingredients. Do not boil!
Pour into freezer box and freeze for an hour and an half.
Take out and whisk, incorporating the ice crystals that have started to form.
Keep whisking once an hour, for a few hours until the mixture is firm but still scoopable.
- Alex Coutts, Kitchen Gardener at Combe
Get more tips and tricks from our Kitchen Garden Gurus in our brand new book 'THE PIG: Tales and recipes from the kitchen garden' here.