THE PIG is proud to have strengthened our connections with suppliers and producers in Hampshire's New Forest.
Our very own Group Chef Director, James Golding, was recently announced as an Ambassador for the New Forest Marque. As part of this new role, James will be volunteering his time to promote local produce and raise the profile of the New Forest Marque.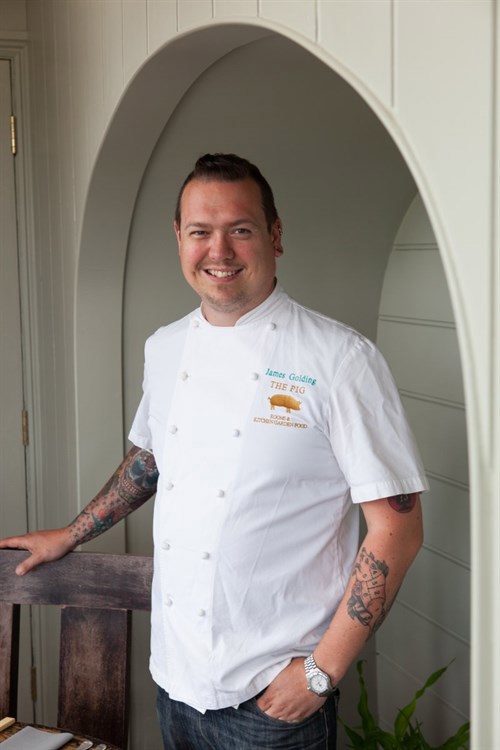 James said: "The New Forest Marque fits perfectly with the ethos behind THE PIG. We do everything we can to source hyper-locally, eat seasonally, and preserve and enhance produce to ensure year-round supplies."
The New Forest Marque is an accreditation scheme that's been running for 14 years, set up to develop and promote the production, processing and distribution of local produce from the New Forest.
THE PIG has been a member of the New Forest Marque for 7 years, and we're dedicated to sourcing the majority of our produce from within a 25-mile radius of each restaurant with rooms.
Among these producers, we currently source supplies from a number of New Forest Marque members, such as Lyburn Farmhouse Cheesemakers, Fluffetts Farm and Howat's Hives.
As well as edible produce, the New Forest Marque supports businesses creating textiles, gifts and crafts across the region and promotes them through the platform. Read here to find out more about the New Forest Marque.