Insider Guide: Bath City Favourites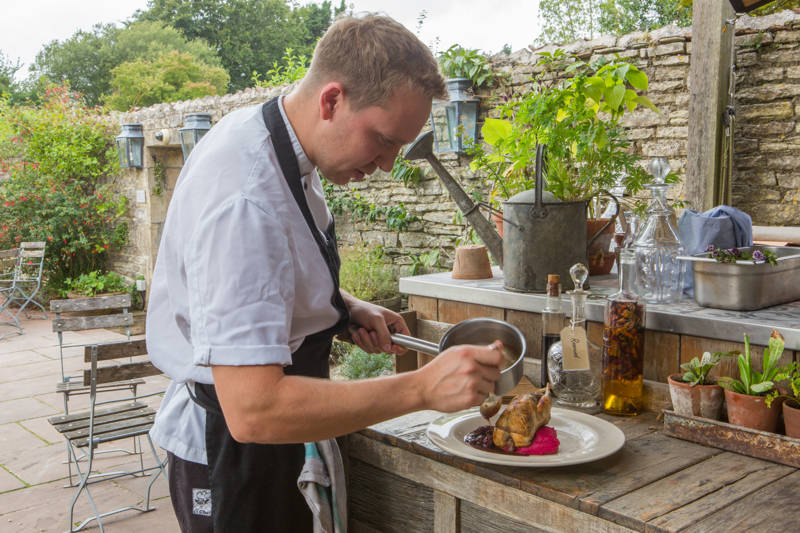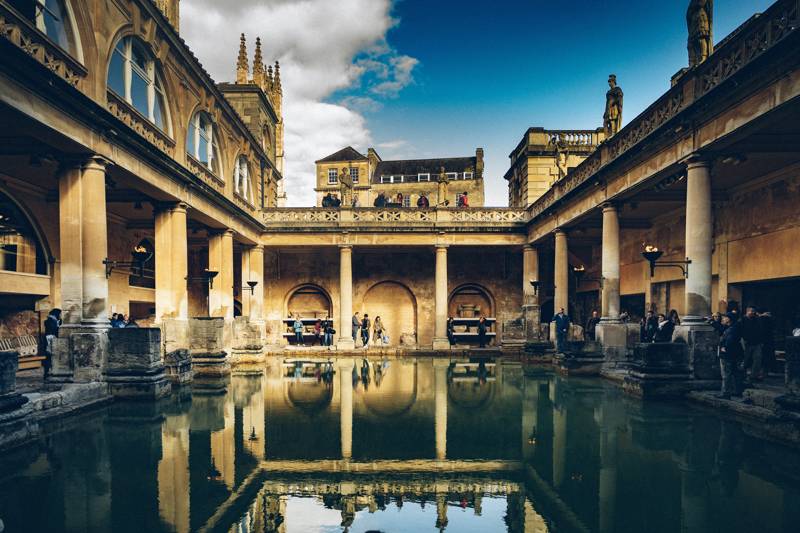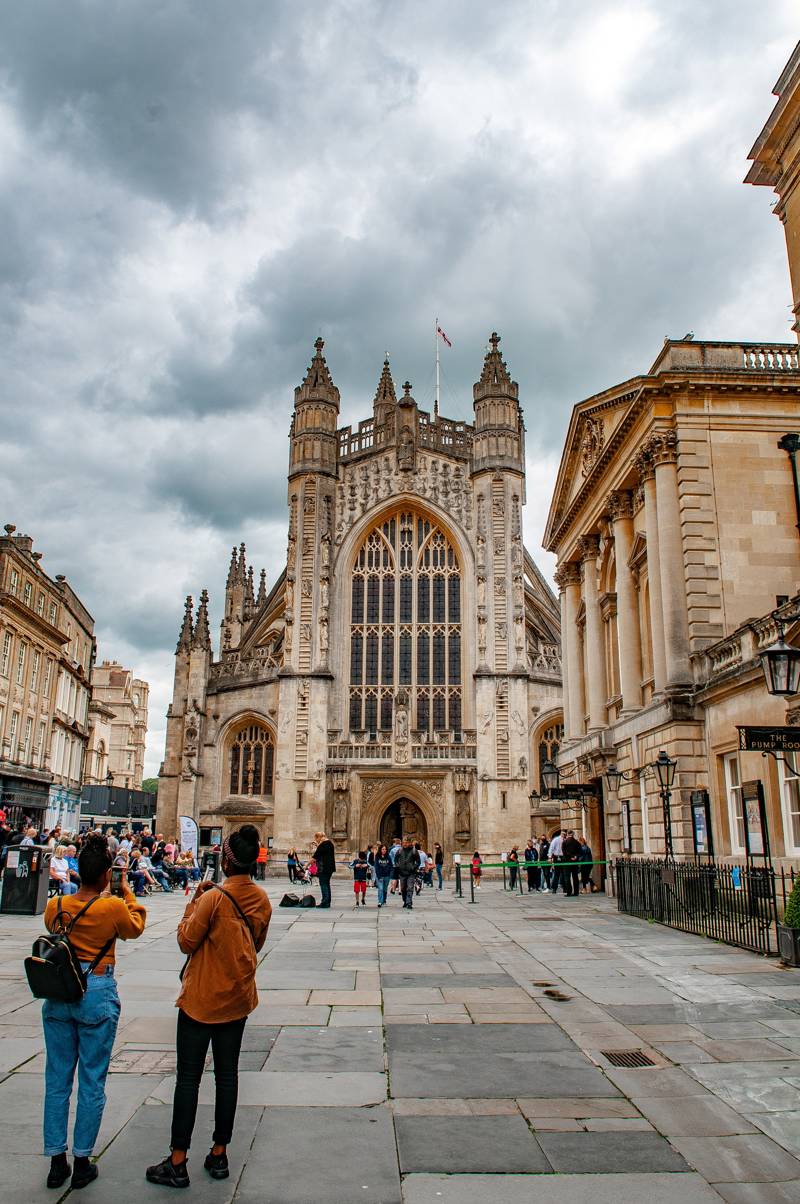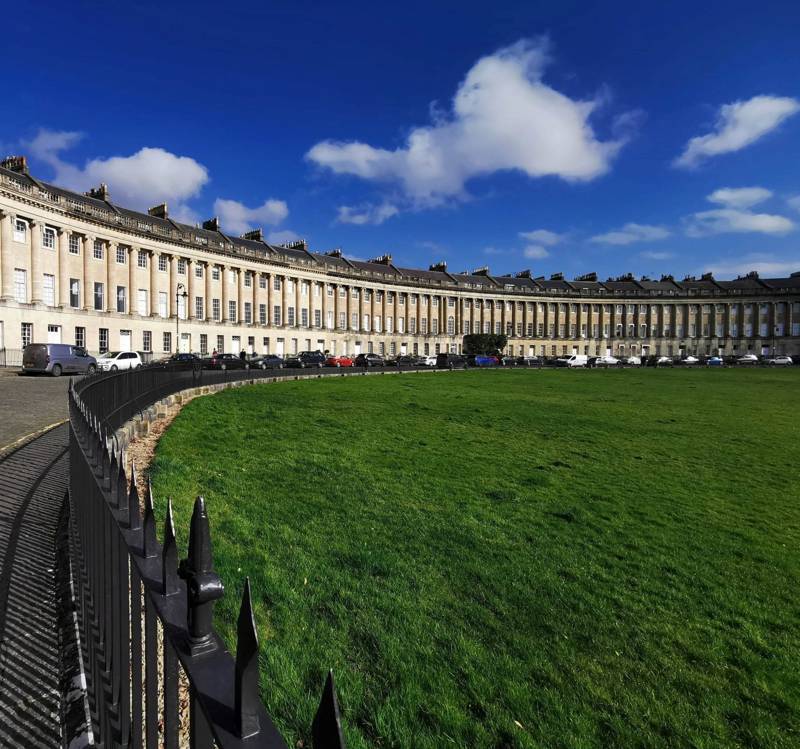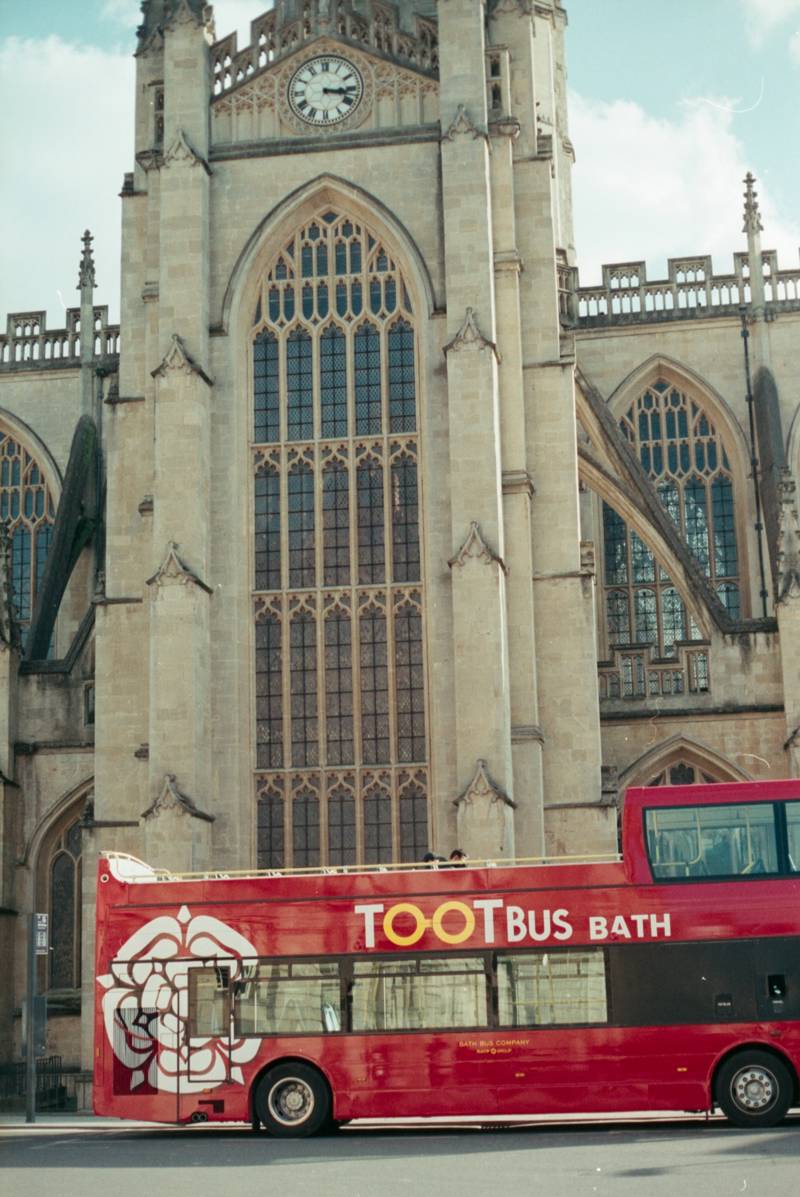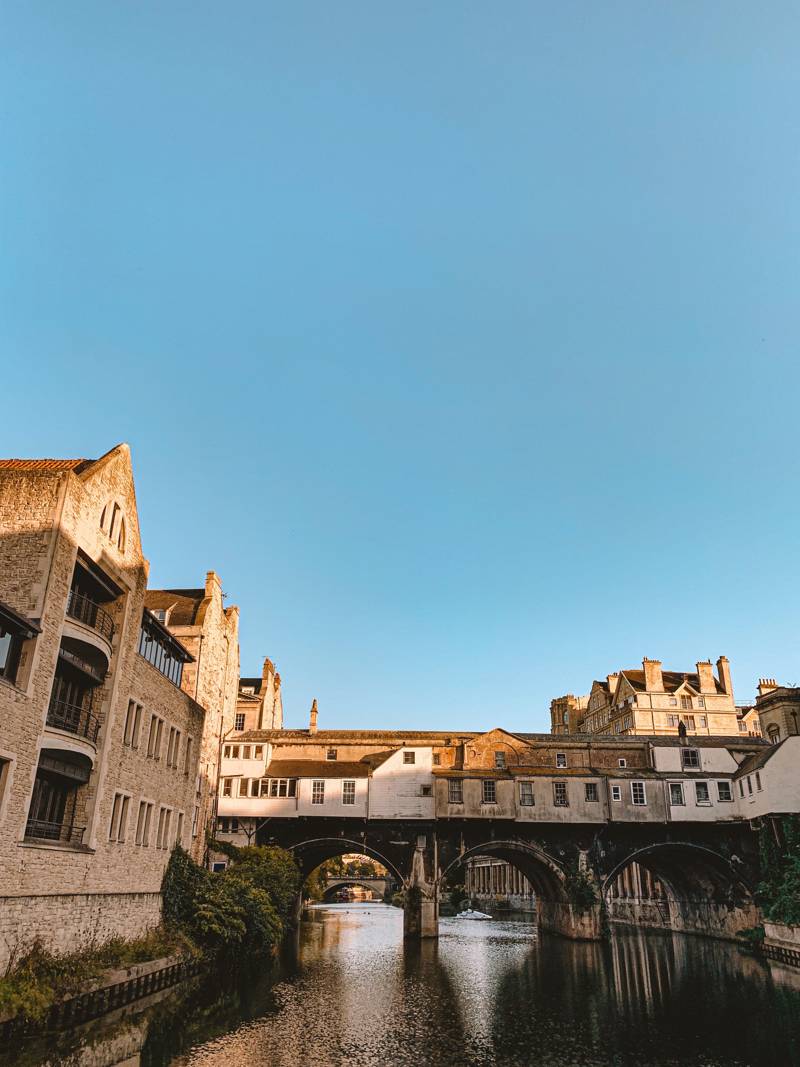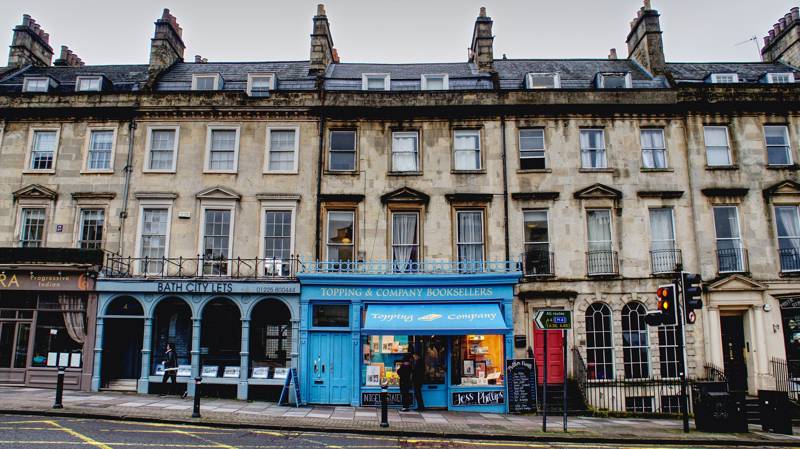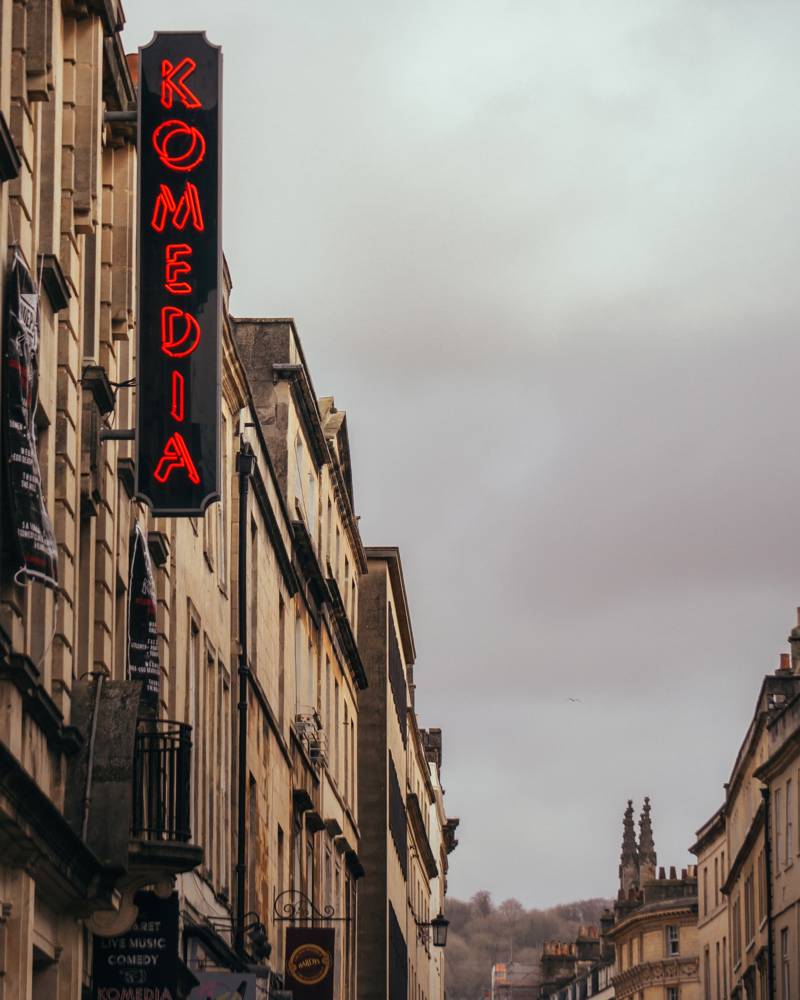 Insider Guide: Bath City Favourites
THE PIG-near Bath provides the perfect British countryside escape, surrounded by the rolling Mendip hills, you can stay with us to feel at one with nature. However, THE PIG-near Bath has a secret (maybe not quite so secret given our name), we are only a 20-minute drive away from the city of Bath! Known for its fascinating historical hotspots, beautiful Georgian architecture and understated artisan stores, Bath is a city like no other.
Our Head Chef at THE PIG-near Bath, Jack, has put together some of his favourite musts when visiting Bath to help guide you through the city from the eyes of a local.
Famous must-sees:
First let's start with those hot spots that may be a bit more well-known, but there is a reason for that!
Roman Baths
It would almost be a sin to not start with the very thing the city is named after…The Roman Baths! Right in the heart of the city centre, you can learn how the Romans built these bathing rooms complete with underfloor heating 2,000 years ago. Before you explore, you must try a coffee from Mokoko Coffee just opposite the Bath's entrance. The provenance of their coffee changes with the seasons to ensure they are always getting the best – if coffee is not your thing, their pastries are delicious too.
Bath Abbey
A stone's throw from the Roman Baths is Bath Abbey, a magnificent medieval Cathedral filled with ornate stain-glassed windows. In March 2023 they opened their new discovery centre filled with artefacts that bring the Abbey's 1,000-year-old history to life. While you're there, make sure to book yourself onto one of their tower tours for incredible views of the city skyline!
Jane Austen Centre
If you're a Jane Austen fan then a visit to the Jane Austen Centre is a must - you can step into the shoes of the famous author, dress up in Regency clothes and try your hand at writing with ink and quill. After a visit to the centre you can walk up the hill through the cobbled streets, past The Circus and antique shops such as Beau Nash, to find your way to The Royal Crescent.
Picnic pick: The Royal Crescent & Royal Victoria Park
The Royal Crescent is one of the most famous landmarks in Bath, the lawn just outside is the perfect setting for enjoying a picnic on a sunny day, in the summer they have an ice-cream van that does Marshfield Ice Cream (the BEST local Ice Cream in Somerset). While you are there you can pop into No1 Royal Crescent Museum to see how the buildings would be decorated when they were first built in the Georgian era.
Another great picnic spot in Bath is Royal Victoria Park - just round the corner from The Royal Crescent. This 57 acre park is home to beautiful botanical gardens and fun activities such as tennis, crazy golf, fairground rides, and in the winter an ice rink!
Move around the city:
Catch a bus!
When visiting any city, a classic way of seeing everything whilst also getting loads of interesting facts and local tip bits is an open top bus tour. Toot Bus hits all the major sights and has a skyline tour which is stunning in the evening. Little ones under four ride for free and you can hop on and off at any of the stops around the city – also making it a good way to travel for tired legs!
For the water babies…
The river Avon runs right through the heart of the city, so a great way to view some of the amazing architecture is from the water. If you are looking for something a bit fun and don't mind getting wet, then Original Wild run a two hour paddle boarding tour which is suitable for all capabilities. If paddle boarding isn't your thing you don't have to miss out on seeing the city from this unusual perspective – Pulteney Cruisers run regular river tours as well.
City strolls
There are also multiple walking tours available throughout the city. A couple of the best are the Bridgerton Tour where you get to see all the filming locations from the Netflix TV sensation, Bridgerton, and the Comedy Tour – with local guide Jamie, who will leave you laughing till your belly aches – there's a reason his tours are always popular!
The Bath Skyline walk is perfect for seeing the city from a different perspective and one where you can take in the panoramic views of Bath. To walk the whole circuit takes around three and half hours but you can pick up the walk from multiple points – a PIG favourite is near Sham Castle.  
Slightly off the beaten track:
Pignics
Just outside the city is Alexandra Park, why not take one of our 'Pignics' which can be pre-ordered on arrival at THE PIG-near Bath and includes sandwiches, crisps, fruit and a special sweet treat. Perfect for snacking on while your drinking in the incredible views of Bath and Bristol.  You can visit Bath Soft Cheese while you're there, they have a great café where you can enjoy a coffee and cake whilst watching the cows being milked!
Art Fanatics
If you're an art fanatic, then a visit to The Holburne Museum is perfect – this spectacular Grade 1 listed building is home to a collection of fine and decorative art that is based around Sir William Holburne's private collection. Entry is free and the walk up to the museum from the city centre takes you through some impressive Georgian street. If you're interested in finding some budding local artists, then a trip to 44AD is a must - this art space specialises in modern contemporary exhibitions from local artists around Bath.
Simple pleasures
Another great relaxing activity to do in the city is pick up a delicious pasty from the Cornish Bakery in the Abbey Square, walk two minutes to Topping & Company Book Shop and find a hidden gem in their extensive book collection, before finally heading for Parade Gardens where you can enjoy your pasty and new book by the river.
Sweet treats
Other great places in Bath for some little eats and treats are Landrace Bakery, their cinnamon buns and almond croissants are legendary, Taylors Bagels for the most insane takeaway bagel, and Nook café – for those that like trying something unusual to drink, give their turmeric Latte a go!
Head indoors
If the weather isn't so bright there are some great things to do in Bath, you can catch a Comedy show at Komedia or experiencing the big screen at the Little Theatre Cinema – an independent cinema that shows movies you won't see anywhere else! For those that just want to relax and take a moment, you can fully embrace the spa city at the famous Thermae Bath Spa and their heated roof top pool. For the best views over the city book onto their twilight package.
Bath Bites & Tipples
To round off your amazing day in Bath why not have dinner at Menu Gordon Jones - fine dining with a menu inspired by English, Indian and Asian flavours. Or for something a bit lighter, visit The Beckford Bottle Shop for their charcuterie boards, before heading to The Dark Horse for some craft beers. If you're more of a cocktail drinker, then a trip to Opium is a must - their amazing mixologists can come up with a cocktail you will love on the spot!
Need somewhere to put rest your head after exploring the city of Bath? Why not book a stay at THE PIG-near Bath!
Or if you are interested in our latest offers please click here.