In Dermot we trust…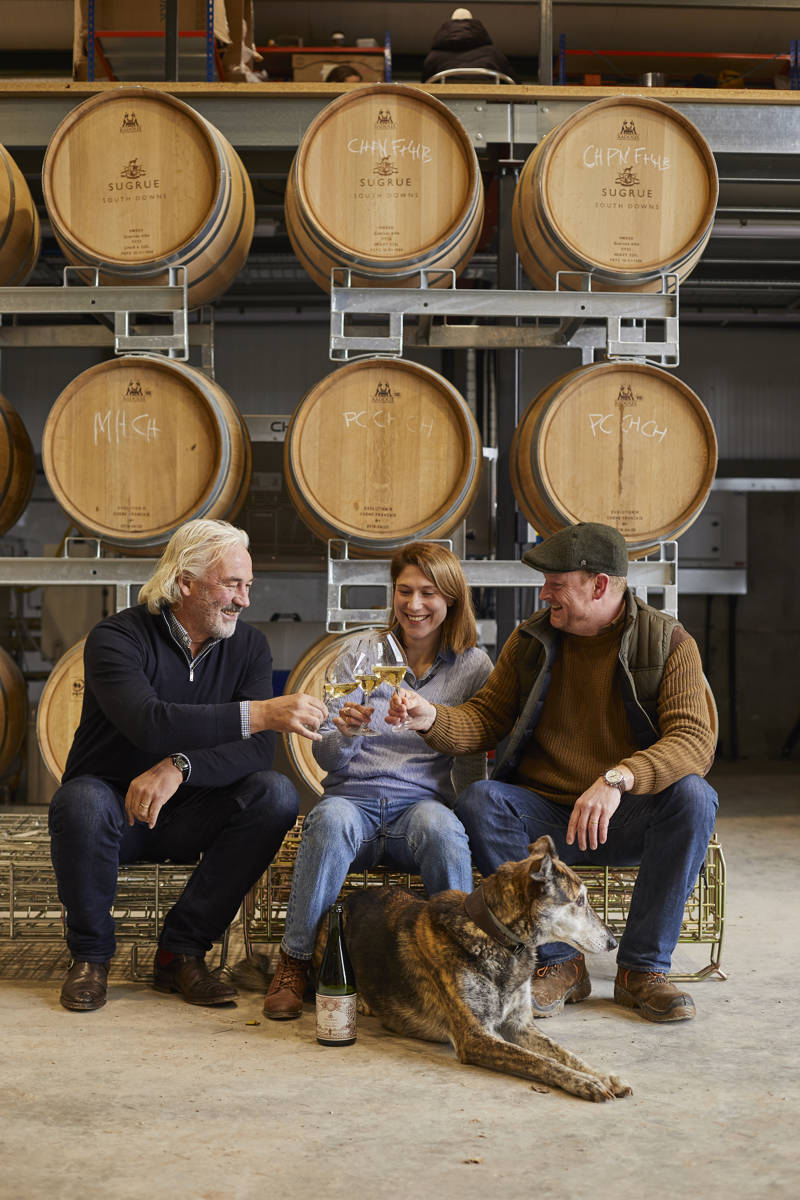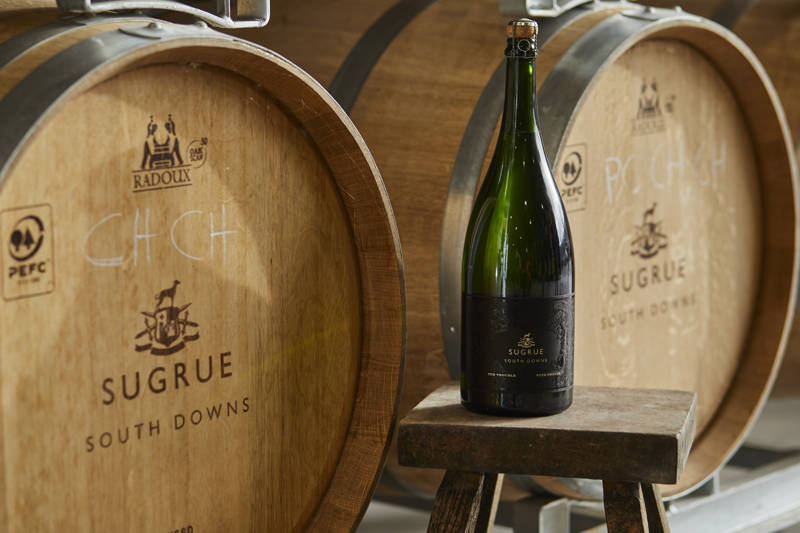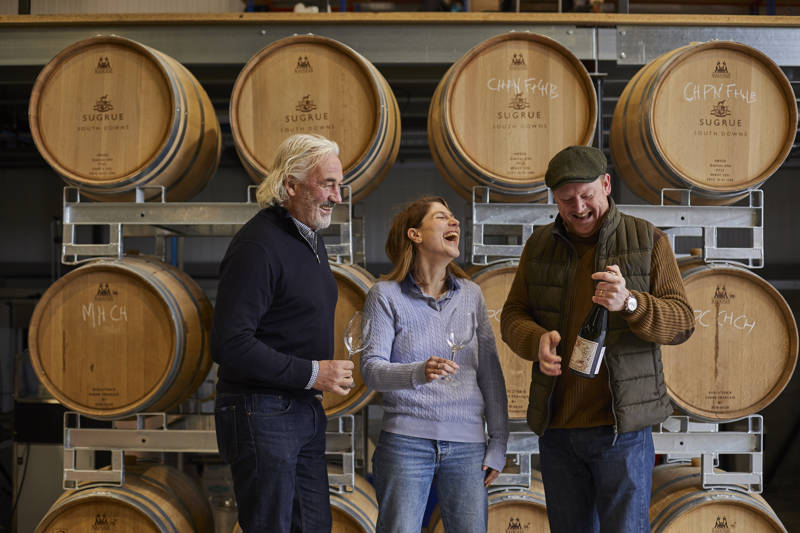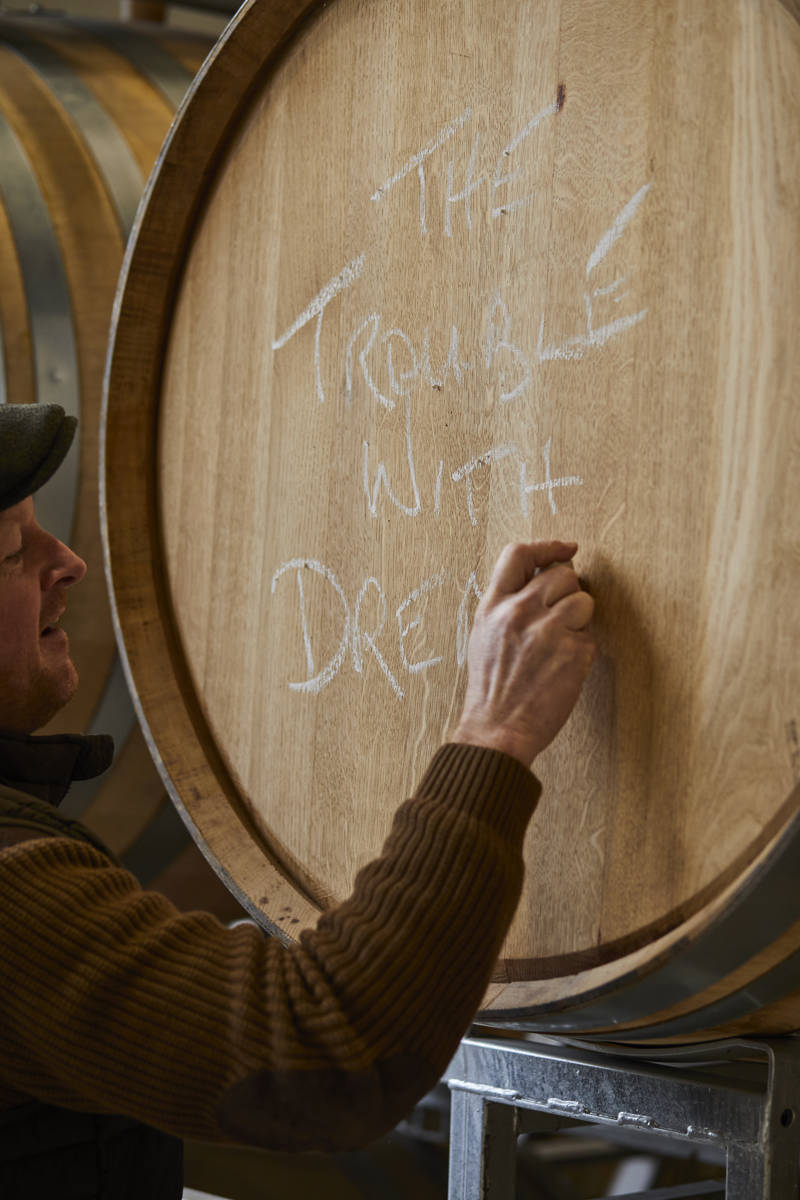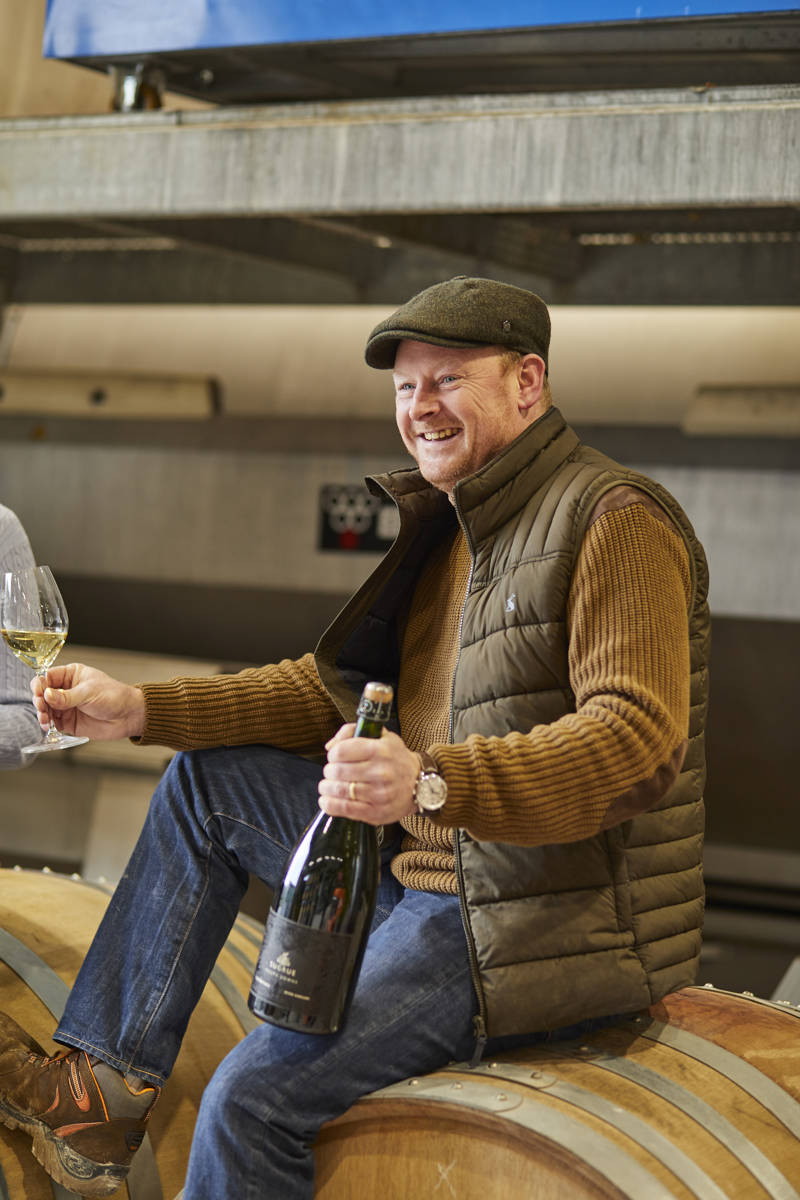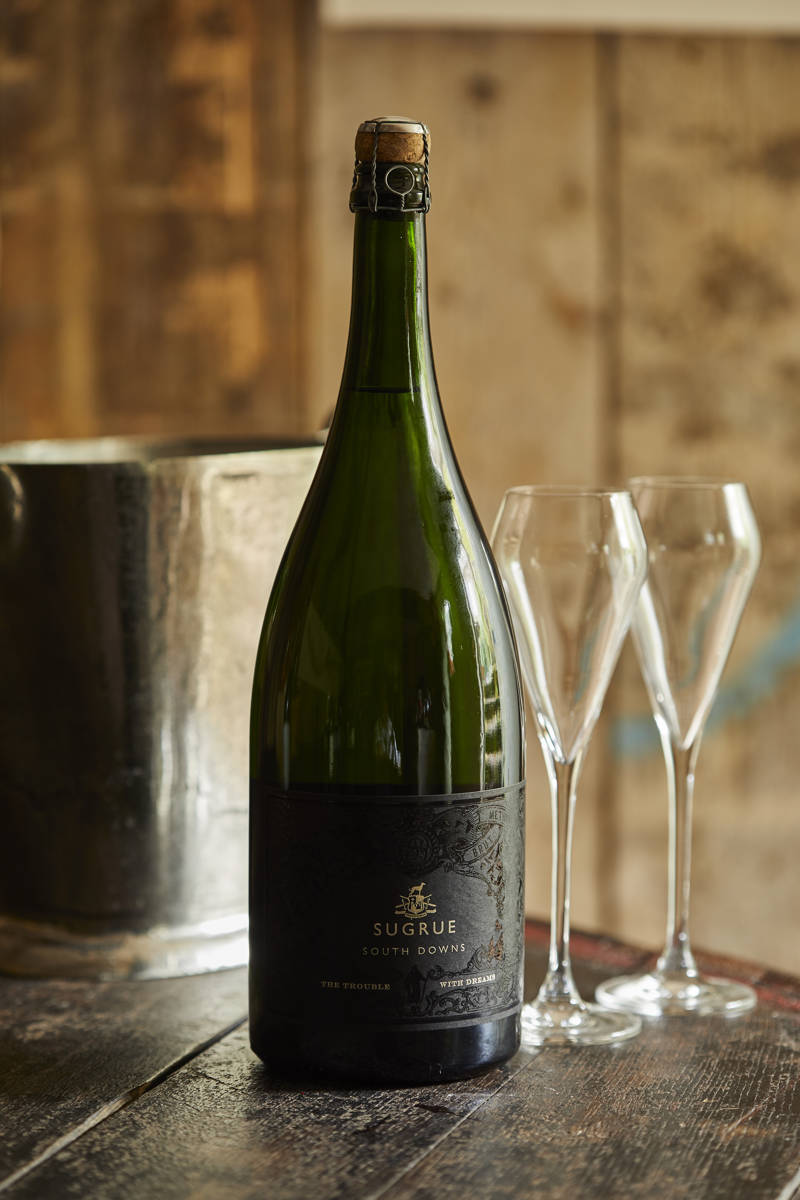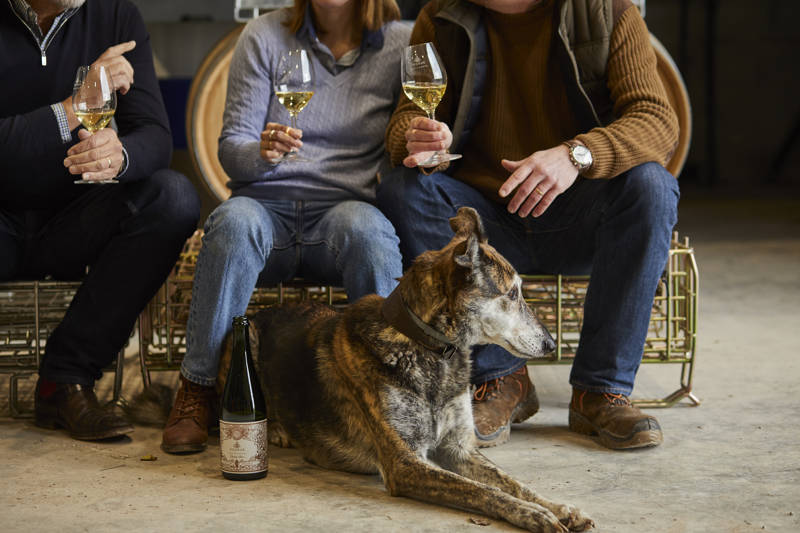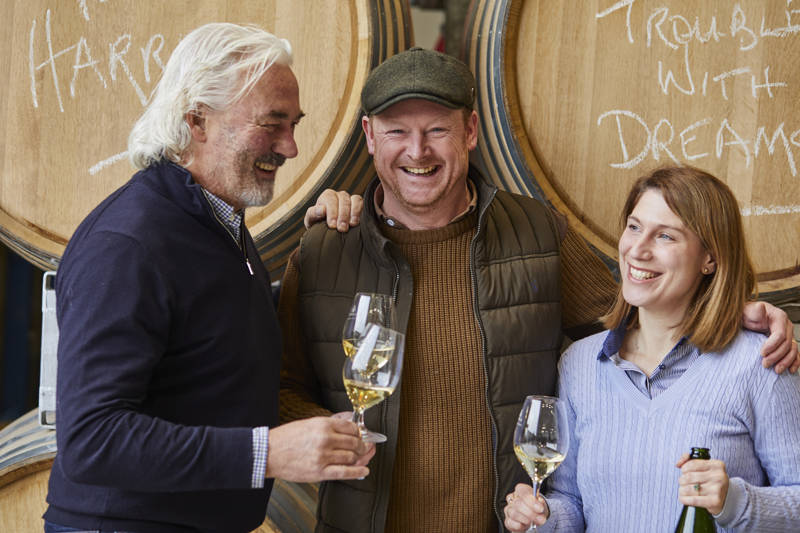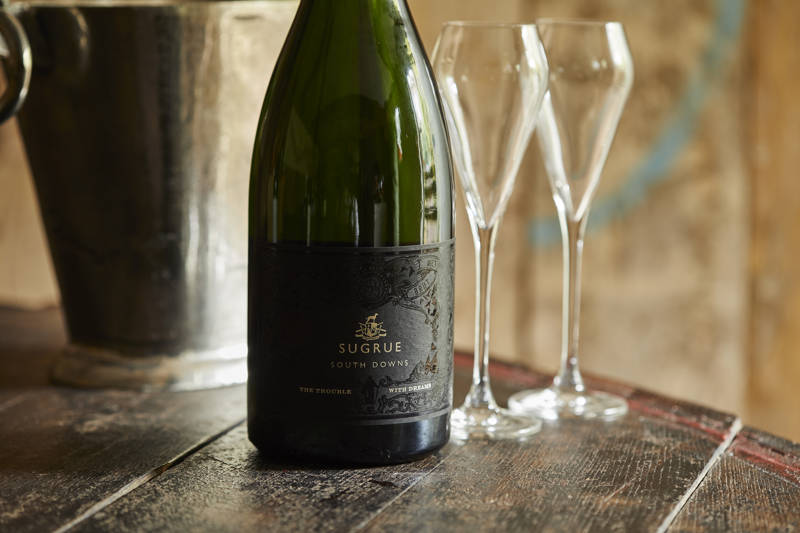 In Dermot we trust…
An update from our vineyard at THE PIG-in the South Downs
It is some time since we gave you an update from our vineyard, planted at THE PIG-in the South Downs, West Sussex, in early 2020. 
4,000 vines of Chardonnay, Pinot Noir and Pinot Meunier were planted in the two-acre South West facing field directly in front of the restaurant; the free draining chalky subsoil with silt and clay, together with the elevation and orientation, offering excellent conditions for planting the varietal vines of Champagne and Burgundy. 
We have been English wine evangelists for many years – in fact for nearly a decade we have been actively promoting English sparkling wine by the glass. So, when we opened THE PIG-in the South Downs in 2021, we put 12 local sparkling wines on the list… and most of them seemed to be made by one affable Irish winemaker and Sussex local, Dermot Sugrue. When it came to finding a winemaker to work with us to create our own wines, there was clearly only one man for the job!  
Dermot is widely recognised as one of the UK's most successful and awarded winemakers and has been behind many of the UK's leading brands. During his 16 years at the winemaking helm at Wiston Estate, and previously at Nyetimber, Dermot won almost every award possibly including UK Winery of the Year four times in five years, and Wine GB Boutique Producer of the Year for two years running and Finalist in this year's BBC Drinks Producer of the Year. 
Now it is time for Dermot, and his wife and co-founder Ana, also a winemaker, to focus on their own winemaking business, Sugrue South Downs. Dermot first released his iconic Sugrue South Downs cuvee 'The Trouble With Dreams' in 2013, gaining immediate recognition from Decanter magazine with the highest ever score for an English wine and then winning going on to win the Decanter Trophy for UK Best Sparkling Wine. 
The Sugrue South Downs winery, where our PIG wine will be made, also just so happens to be tucked away in Madehurst, the same quiet hamlet as THE PIG-in the South Downs.  Serendipity - or just meant to be…?!   
So, what has been going on in our vineyard? 
Dermot and Ana have been working with THE PIG team in bringing on THE PIG-in the South Down's vineyard over the past few months, and in June this year the team took the decision rather than to harvest, they would drop the fruit. This is a vineyard practice is where some of the fruit gets cut away from the vine so that it can focus its energy on ripening the remaining grapes. The idea behind dropping fruit is simple:  the vine has only so much energy, and by reducing the number of clusters of fruit, you end up with a more concentrated juice and much better, much more intense wine.  This means we are playing the longer game, and we can't wait to be opening and tasting a bottle of wine that has benefitted from this 'Green Harvest' hopefully in 2023! 
Come January and February, THE PIG team will start winter pruning - the first task in the growing season that will shape next year's harvest. Once the vines have been pruned and tied down, we will be eagerly awaiting for the nail-biting stage of budburst to begin - and fingers crossed that we will escape an unwanted visit from Jack Frost! 
And what's more…
Robin, our Chairman at THE PIG, over the past few years has been really inspired by the leaps and bounds made with English still and sparkling wines. 
'I have been blown away by what has been achieved by the many talented and dedicated wine makers here in the UK, so much so we have made the conscious decision to dedicate a sizeable chunk of our wine lists to our native product, searching out the very best offerings we can get our hands on.' 
'I have got to know Dermot over the past few years, and am just so excited by what he and Ana are doing over at Sugrue South Downs. Their wines really are at the vanguard of the industry right now and after a dinner…or two…we hatched a plan together. I will now be personally involved as an Investor Director and will be working with Dermot and Ana to help them fulfil their ambitions for their winemaking business.'
Six of you could win a Magnum of 'The Trouble with Dreams'...
Because we can't get enough of the stuff, we want to give six of you the chance to win a magnum of Dermot's 'The Trouble with Dreams' cuvee.
This limited production English sparkling has quite the cult-following. This pure and elegant, multi-award winning, vintage sparkling wine is made from a blend of 55% Chardonnay, 40% Pinot Noir and 5% Pinot Meunier, partially fermented in old barriques.
Just in time for Christmas these magnums will give immediate, hedonistic pleasure, are perfect for Christmas parties and are always an extravagant presence!
Just enter your name, email and postcode to be in with a chance of winning