THE PIG-at Harlyn Bay will be opening its doors on Tuesday 28th April 2020. THE PIG-at Harlyn is one of Cornwall's most historic houses with 15th century origins, oodles of quirks and stacks of original features from Medieval, Jacobean and Georgian time, and the far-reaching views out across the headland and Harlyn Bay from the first floor of the Main House will be hard to beat!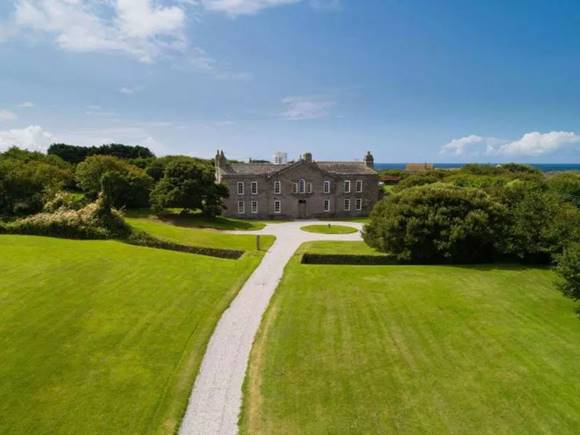 "This is amongst the very best coastal settings anywhere in Cornwall with immediate access to a beautiful and immensely sought after part of the North Cornish coastline with some of the county's most celebrated beaches a stone's throw from the hotel."  Robin Hutson, the man behind THE PIGs.
Tucked away up a sweeping drive, our latest PIG is surrounded by almost a dozen acres of gardens with a lovingly restored Kitchen Garden at the heart of life in this Cornish corner. The restaurant in the Main House will be open to all and our 25-mile menu will be packed full of produce supplied by passionate and innovative local producers. A brand new addition to THE PIG-at Harlyn Bay will be The Lobster Shed; an outdoor drop-in dining terrace with a wood-oven and grill serving simple seafood as well as flat breads and drinks – perfect for salty surfers!
THE PIG-at Harlyn Bay has unique and characterful bedrooms in the Main House with views out across the headland and Harlyn Bay or the gardens, and Stonehouse, a traditional stone courtyard building with views out across the courtyard or gardens.
There are also 4 romantic Shepherds' Huts tucked away around the gardens with views out across the fields – closer to nature but with all the comforts of a bedroom in the Main House.
Cornwall is well known for its beautiful beaches, wild moorland, picturesque harbour villages, delicious pasties and some of the finest seafood – the perfect location for a getaway.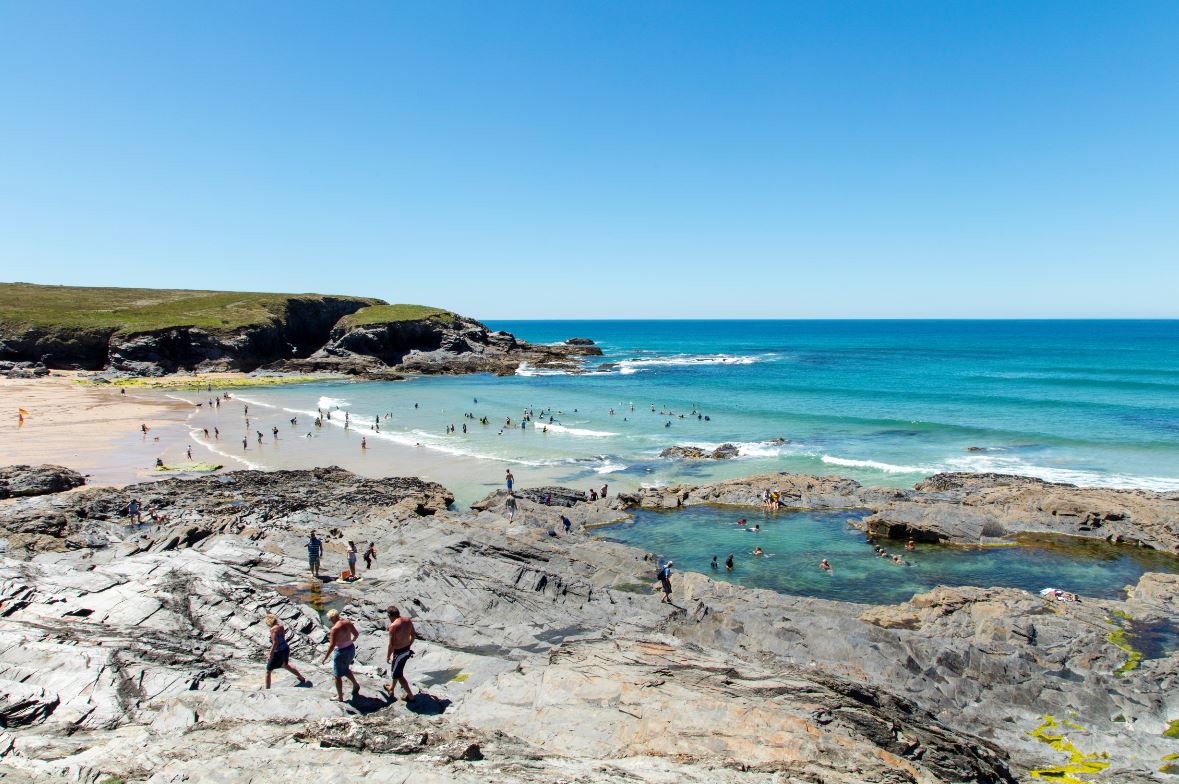 A journey east to Cornwall might mean a few more hours on 2 or 4 wheels, there are so many great ways to break up a journey on the way to Cornwall, here are a few suggestions…
THE PIG-at Combe
Tucked away just 5 minutes off the A30 in East Devon THE PIG-at Combe is en-route to Cornwall perfectly positioned and is the ideal place to stop off to re-fuel with a Kitchen Garden lunch or to rest your head for the night. (103 miles from Harlyn)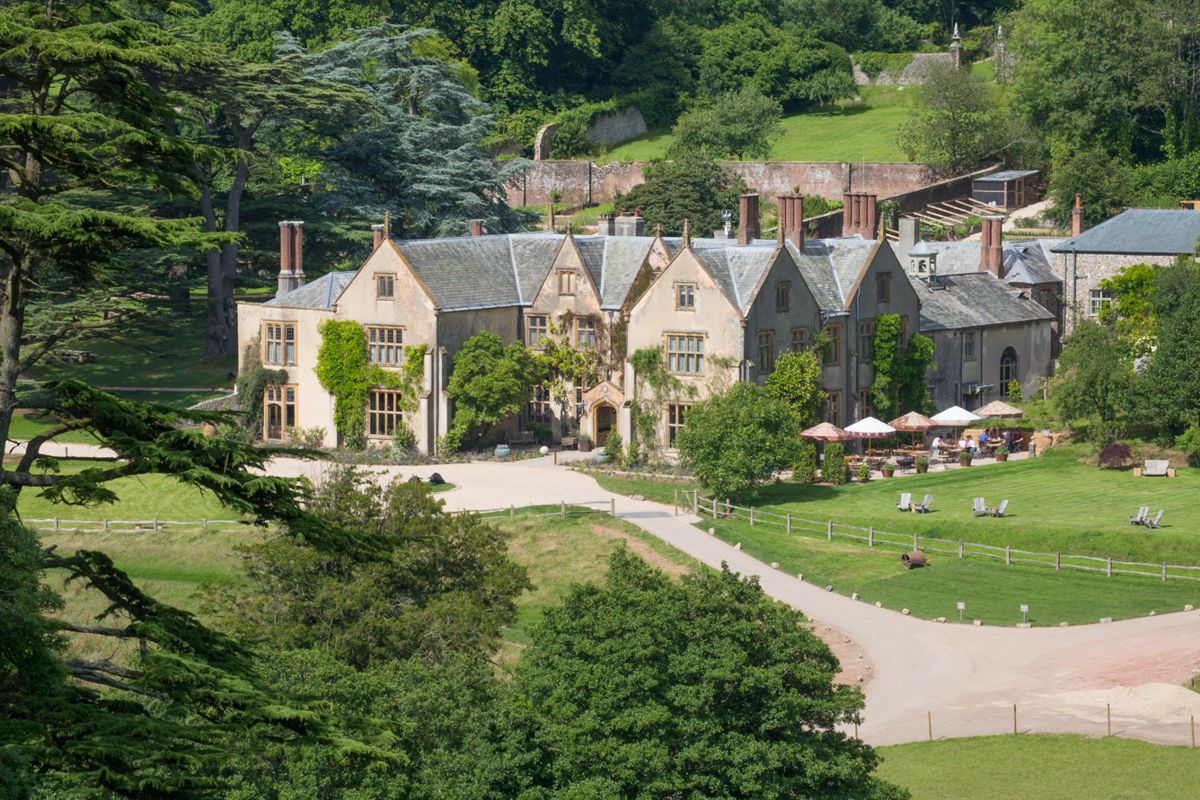 The Eden Project
A place that is truly beautiful and unique, nestled in a huge crater massive Biomes house the largest rainforest in captivity, amazing plants and storytelling exhibitions. A must visit destination in Cornwall that is committed to working towards a better future, with lots going on all year round. (23 miles from Harlyn)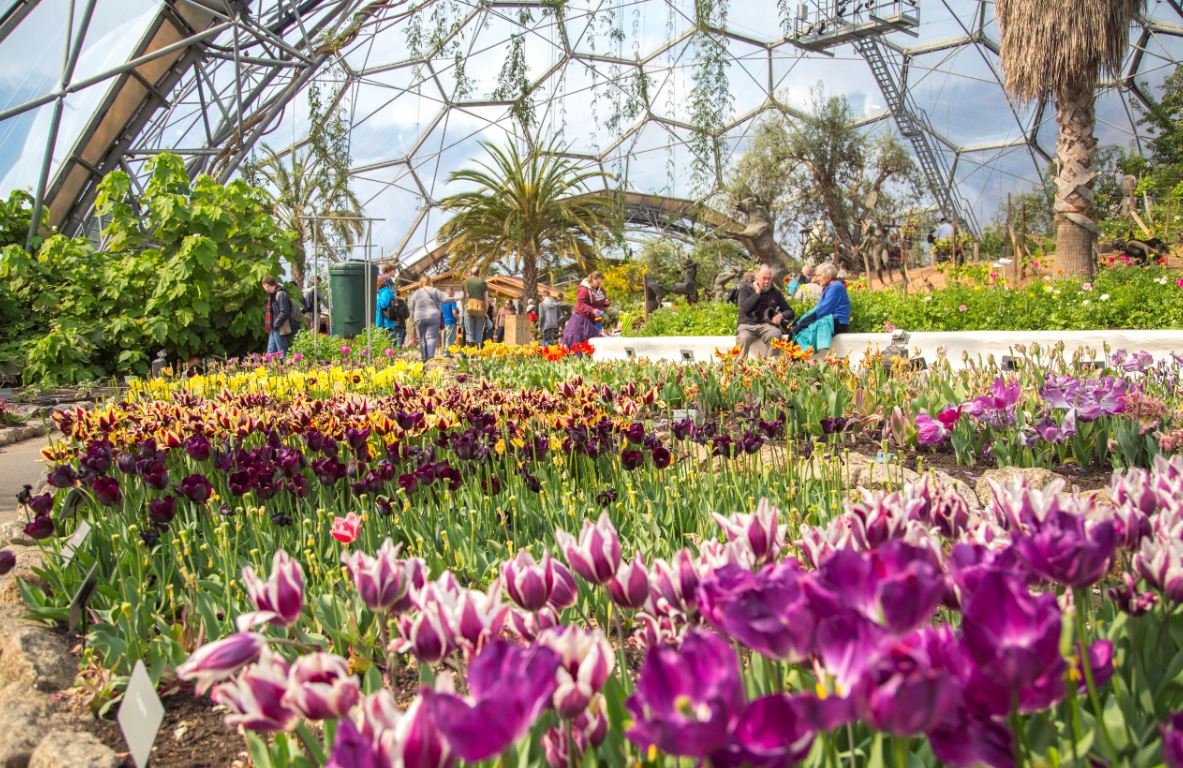 Port Isaac
Made famous by the popular TV series Doc Martin, Port Isaac is a small pretty fishing town in the North Coast of Cornwall. The quaint town is picturesque with many stunning views of the long stretches of coast, perfect for a stroll around the town. Why not pop into Outlaws Fish Kitchen for some fresh local fish and seafood dishes. (18 miles from Harlyn)
Padstow
Stop off at the fishing port and famous foodie destination on the way to Harlyn, there is plenty to get up to in Padstow. Of course, there is great food, stunning beaches and plenty of local shops to potter around and stretch your legs! You can even hop on the water taxi over to Rock. (3.9 miles from Harlyn)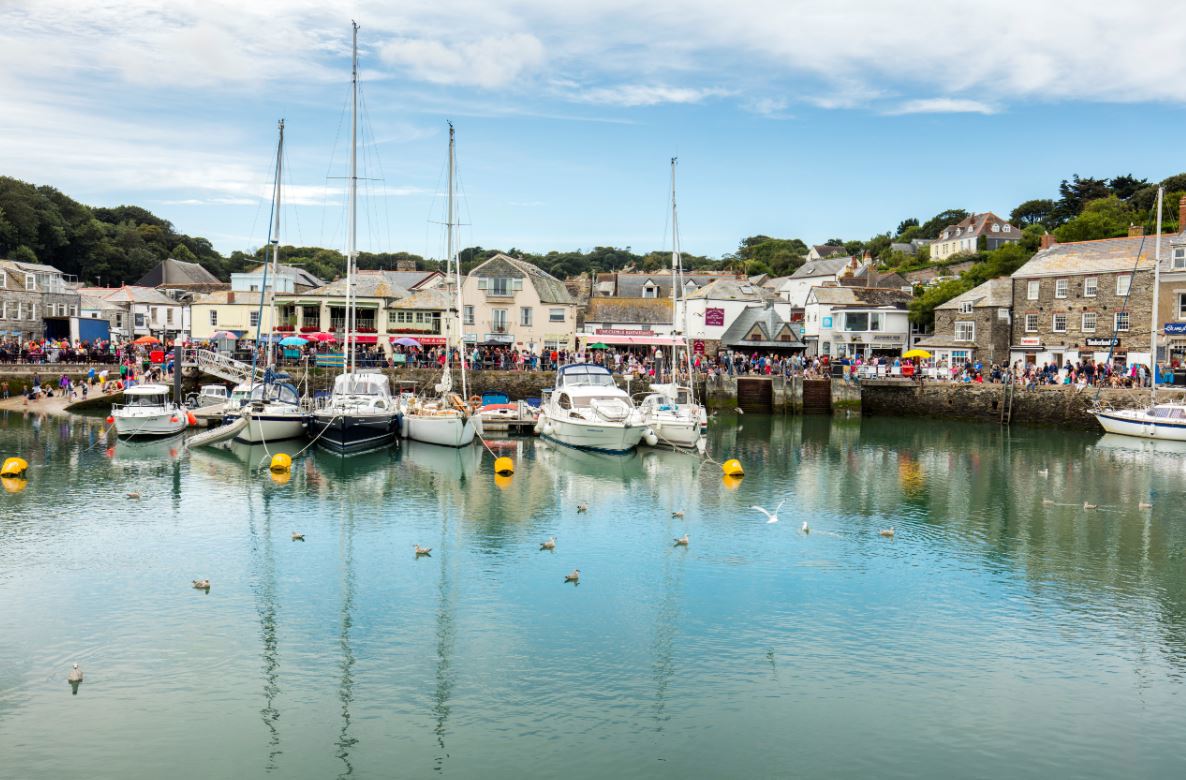 So, pack your bags and get ready for a PIGGY road trip, and whilst you're at it, find out more about our newest PIG.