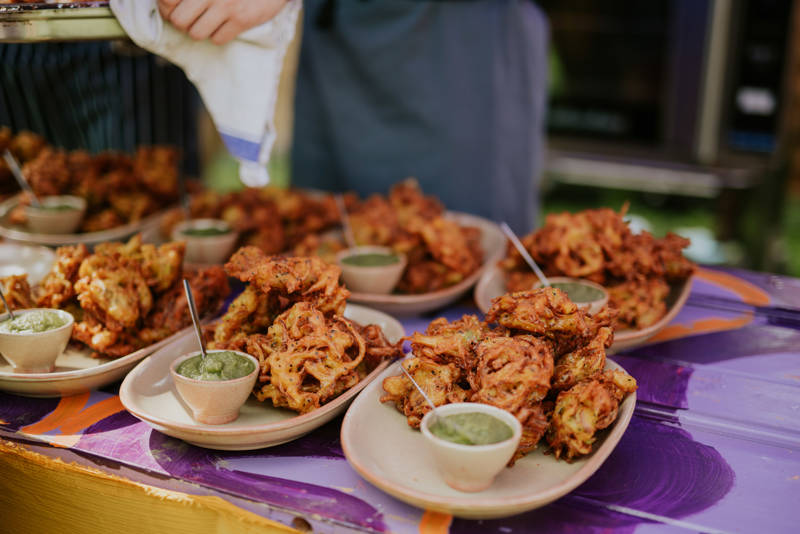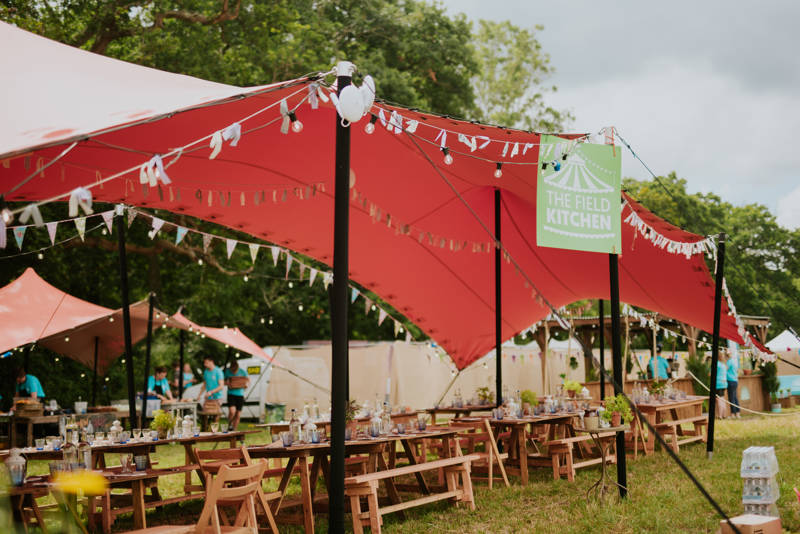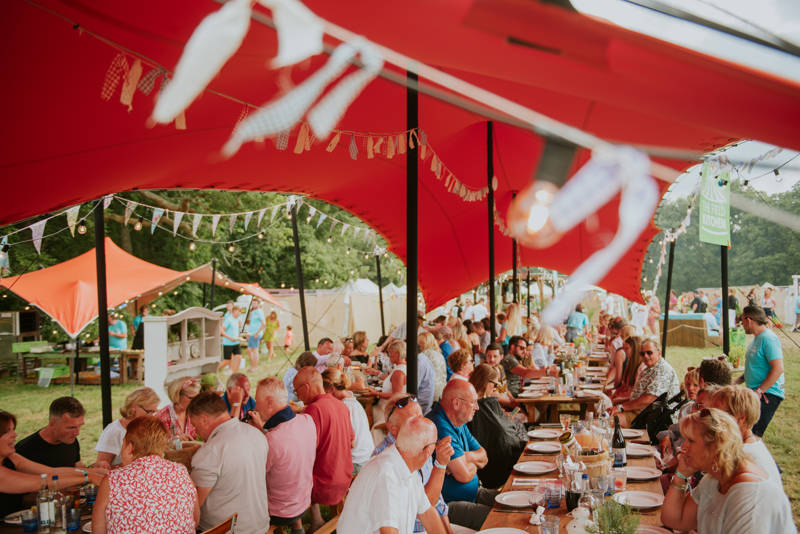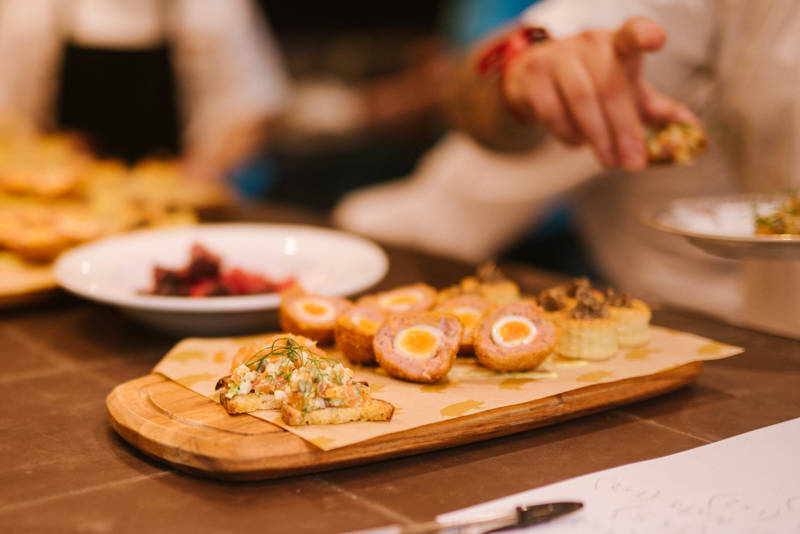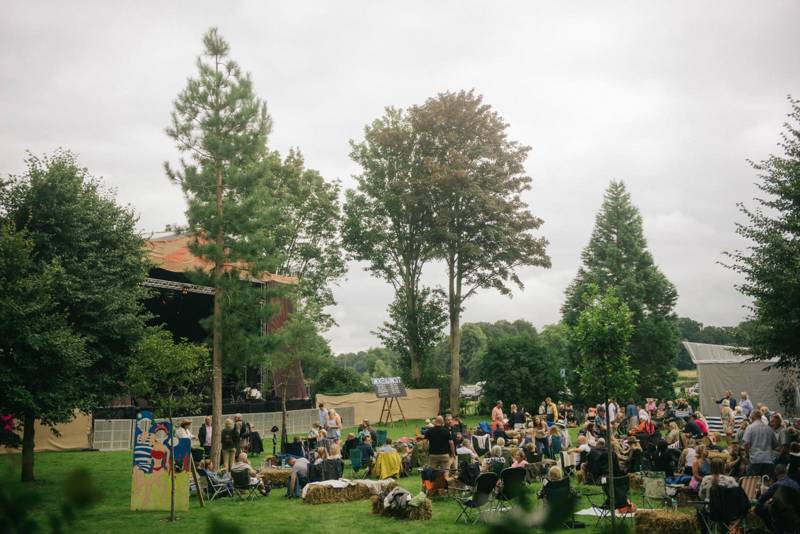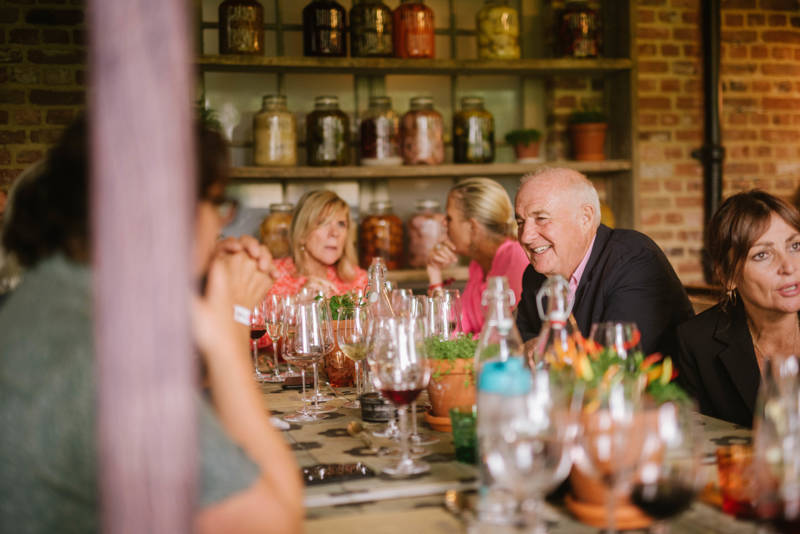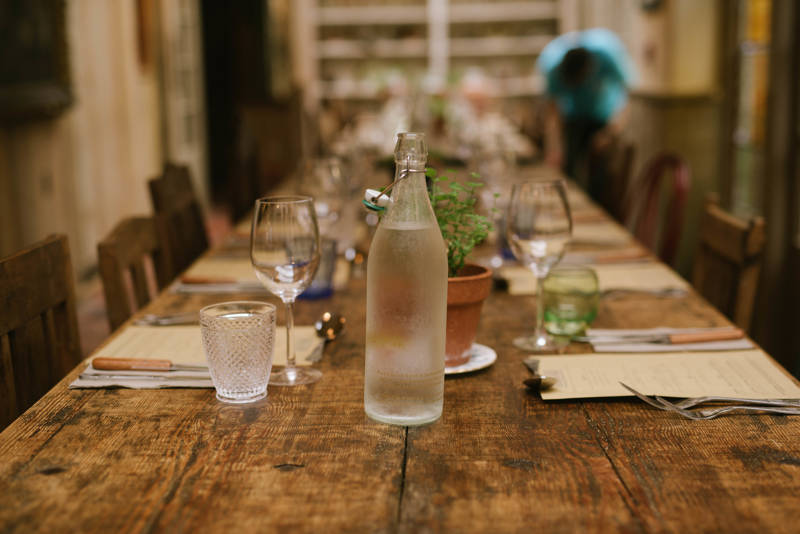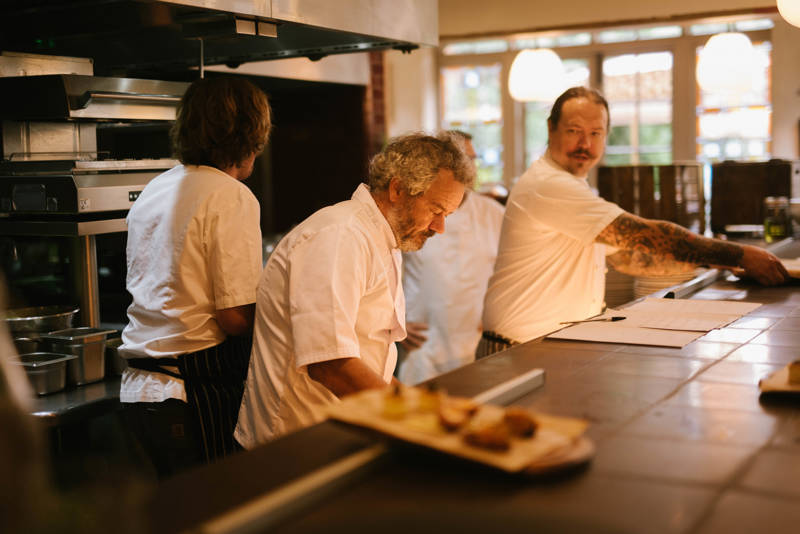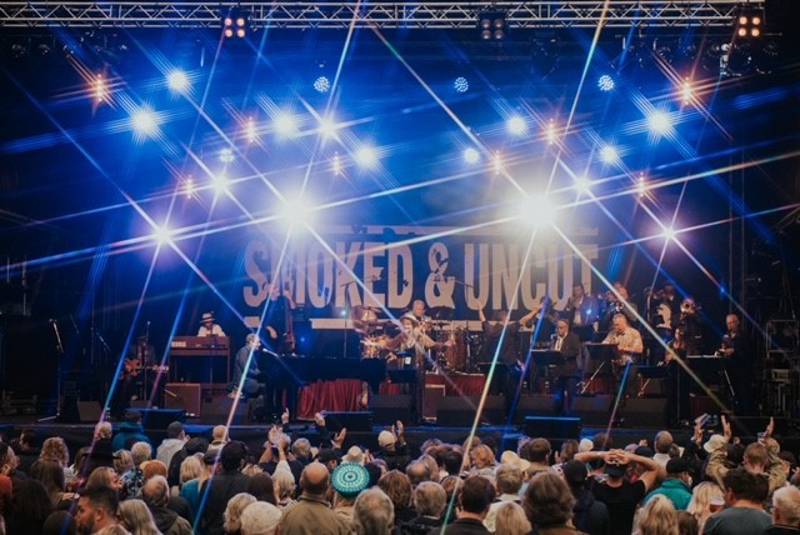 Graze the day away with our indoor and outdoor feasting tents hosted by Angela Hartnett, some special Chef friends, James Golding, and our very own PIG Chef Apprentices!
Food has always been just as important as the music for us at Smoked & Uncut and the last time we held our full-scale festivals was all the way back in 2019! Our feasting tents at our festivals in 2019 were hugely popular.
To give you a flavour of what you can expect at our pop-up restaurants this year we've looked back at our festival at Lime Wood in 2019 where Angela's Field Kitchen dished up buffalo mozzarella, courgettes & pistachio to start, chicken cacciatore, lemon & rosemary, roasted piedmont peppers & chilli for the main and vanilla & chocolate semi freddo, grappa-soaked summer berries to finish off with, all washed down with a selection of wines – of course!
Mark Hix also joined us at Hix Biryani House serving a range of classic Indian-inspired dishes including his Wiltshire lamb biryani and his summer vegetable curry.
At our most recent festival at THE PIG-at Bridge Place in 2021, our feasting guests headed into the restaurant to enjoy a truly delicious meal from our Chef friends! Our Group Chef Director James Golding started things off with Piggy Bits and nibbles, Mitch Tonks then created a starter from the sea, Angela Hartnett and Neil Borthwick served up a meaty main and Mark Hix served a party pud to finish things off!
Introducing our feasting for this year - we have both indoor and outdoor feasting to choose from for the first time ever…
Feasting with Angela and friends
Indoors Angela Hartnett will be at the helm across the kitchens cooking up a 4-course feasting menu with our chef friends…
Each chef will take on a course, similar to last year at THE PIG-at Bridge Place, so you can expect dishes that are not only full of flavour but full of their unique styles. Angela will be joined by different Chef friends at each festival.
THE PIG
Joining Angela at THE PIG will be Pip Lacey who started her career as a commis chef first at a Gordon Ramsay restaurant under the watchful eye of Angela Hartnett, then working up to Head Chef at the Michelin starred Murano. You can expect barbeque fuelled and beautiful dishes with a real focus on using the very best produce out there.
Also cooking with Angela will be Sally Abé, Sally captures her own spin on classic British dishes; simple, hearty, tasty food, intensely focused on flavour. Sally Abé rose to fame at The Harwood Arms. She's now at the helm of The Pem inside the Conrad London St James hotel.
THE PIG-near Bath
At THE PIG-near Bath Angela will be joined by her good friends Mitch Tonks and Mark Hix! Mitch Tonks is one of the most respected and knowledgeable seafood people in the country serving up award-winning plates in his restaurants The Seahorse and Rockfish, Devon.
Mark Hix needs no major introduction, he's a long-time friend of Smoked & Uncut and industry heavy-weight. Mark is best known for his original take on British gastronomy.
Lime Wood
For Lime Wood's indoor feasting Angela will be getting busy in the kitchen with Lee Tiernan and Ed Wilson! Ed is the chef and owner of Brawn restaurant in Columbia road, Bethnal Green, London. His philosophy of cooking simple, seasonal, delicious food that is always linked to outstanding produce has impacted and influenced restaurants both locally and internationally. Lee Tiernan is best known for his iconic London restaurant F.K.A.B.A.M, which combines innovative open-fire cooking and underused ingredients to create some seriously memorable dishes.
THE PIG-at Bridge Place
At THE PIG-at Bridge Place we will be joined by Nieves Barragán who first made a name for herself when she was awarded a Michelin star in 2013 for her work at top restaurant Barrafina. She brings a different taste and experience to Spanish cuisine, Nieves has since moved on to open a restaurant of her own - Sabor, in central London.
Also cooking with us over in Kent is Lisa Goodwin-Allen, who is one of the most innovative and exciting chefs in the UK today, best known for being executive chef of the Michelin starred Northcote restaurant. Working with local produce and putting a twist on it - Lisa works with the seasons, to bring out the best of every product to create new exciting dishes.
Feast with our Apprentices and James Golding
Brand new for 2022, our field kitchen serving up garden classics rustled up by our very own PIG Chef Apprentices and Group Chef Director James Golding. James has been with us since day one and is a champion of local, sustainable, and simple food!
Our PIG apprentices will be cooking under the field canvas to serve a deliciously simple 3 course menu using ingredients from our kitchen garden and our local hero suppliers to each festival. This will all be served on long sharing tables perfect for groups to sit together.
Fancy feasting with our chefs? We only have a limited number of sittings available so book now!