Fresh Courgette Ribbons, with earthy Charlton Cheese and bright Padron Peppers
Fresh Courgette Ribbons, with earthy Charlton Cheese and bright Padron Peppers
Another favourite salad and one that can be a side or the main event for a summer lunch. The freshness of the courgettes coupled with the earthiness of the cheese – from the Goodwood Estate – and the acidity of the lemon is a match made in heaven.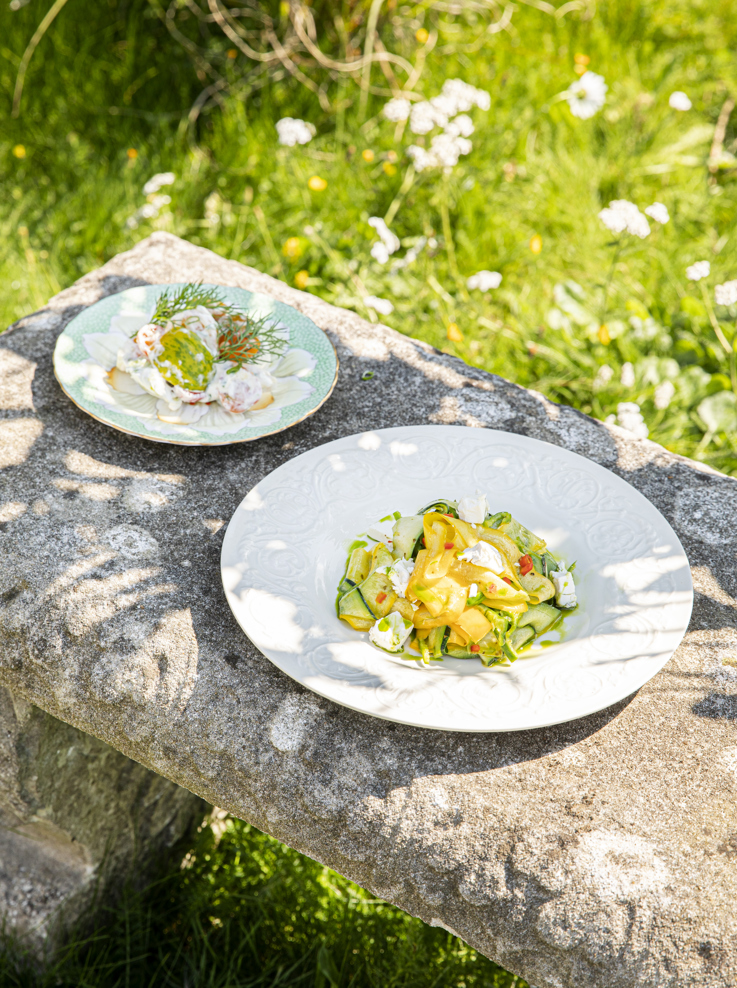 Ingredients
1 medium green courgette
1 medium yellow courgette
salt and pepper
zest and juice of 1 lemon
8 padron peppers
1 tablespoon rapeseed oil
50g Charlton cheese (or another unpasteurised strongly flavoured hard British cheese), grated
1 red chilli, seeds removed and very finely sliced
Method
Using a peeler, turn the courgettes into ribbons and discard the seeds. Season in a bowl with salt and pepper and the
juice from a quarter lemon.
In a hot pan, fry the peppers in the oil for 3-5 minutes until slightly charred; season.
Mix both types of courgette with the peppers, the rest of the lemon juice, rapeseed oil, lemon zest and salt and pepper in a bowl and dress all the ingredients except the cheese. Serve on a plate, finely grate the cheese over the top, sprinkle on the chilli and serve
Fancy creating more recipes like this? Why not pick up a copy of one of our PIG Books?