Join us as we set sail on a new and exciting garden-to-glass cocktail journey with our friends from Two Drifters, who produce carbon negative rum! 
Plus, Two Drifters are offering you 15% off and free shipping on all their products (including distillery tours)! Just use the discount code: Mojito at checkout.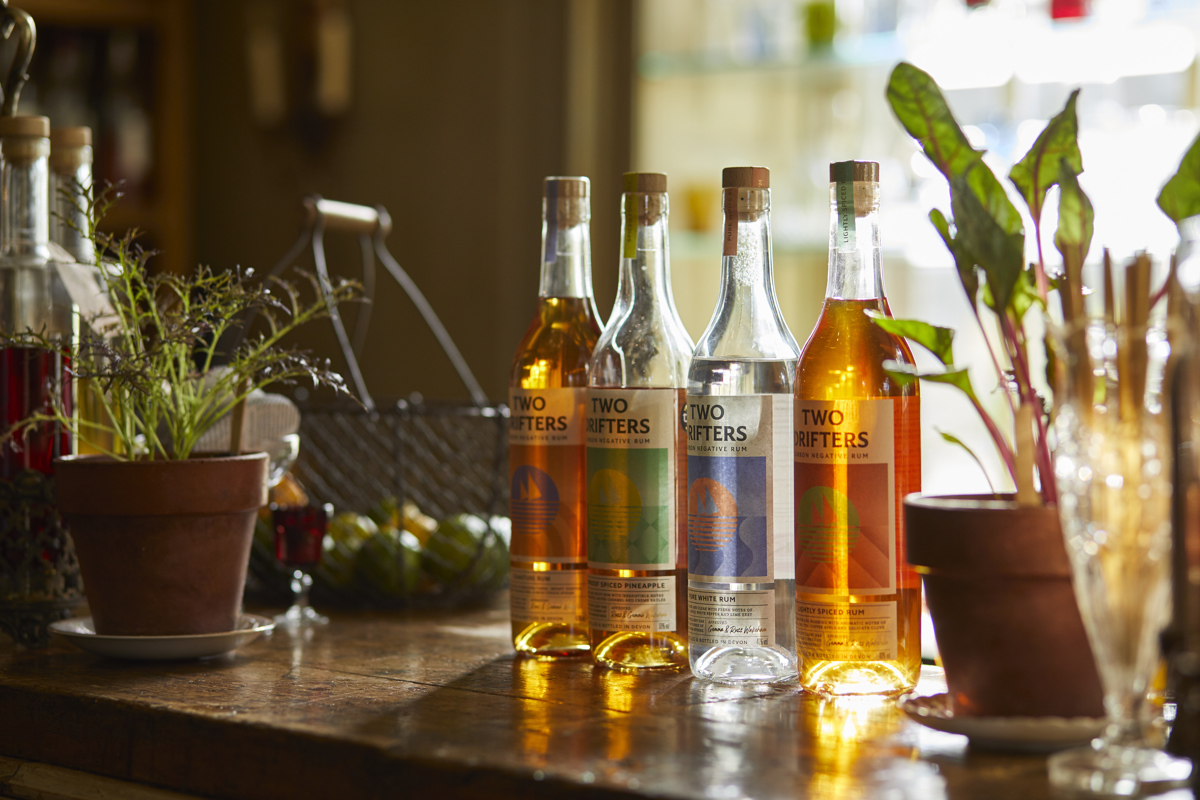 Made with sustainability in mind, Two Drifters was brought to life by husband and wife team Russ and Gemma. Their distillery is based just 12 miles west of THE PIG-at Combe, Devon, in an aircraft-style hangar near Exeter Airport. Two Drifters makes their rum using raw ingredients, a small number of British distilleries make rum this way. Before they focused solely on rum, the distillery was also a brewery for their own beer, but after an overwhelming demand for Two Drifters, they decided to convert all the brewery equipment to make even more rum!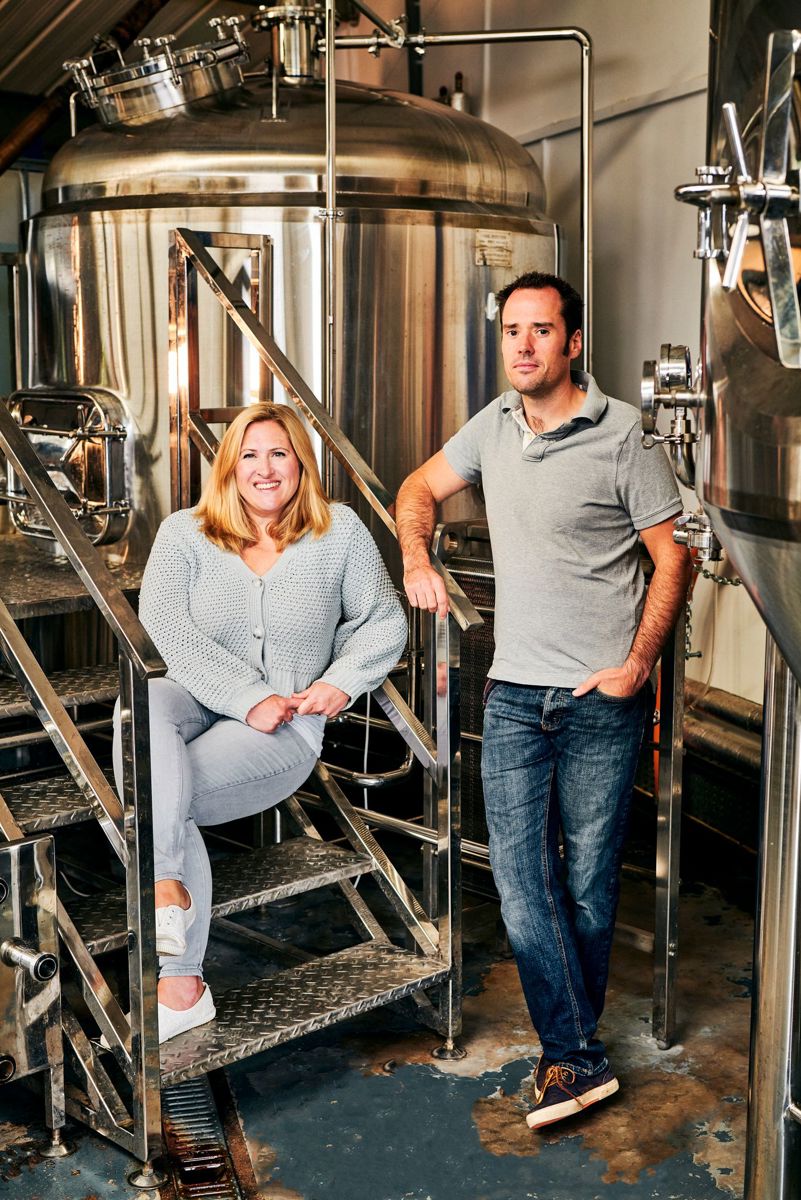 Russ' background before setting his sights on the rum world, was in Chemistry - researching carbon capture, storage and utilisation, trying to make CO2 have value. The duo harnessed their expertise and creativity to develop a rum that avoids making CO2 where possible and considers all aspects of the rum making process to be more environmentally friendly. 
B-Corp certified, carbon reducing trailblazers, Two Drifters' distillery is electric and runs on 100% renewable energy, they have electric vehicles, carbon neutral packing and courier, sustainable merchandise, and their new bottle design creates significantly less CO2! Add all this together and it means that each bottle of Two Drifters saves over 1kg of CO2 from contributing to global warming.
There are some areas where Two Drifters can't avoid CO2, but the team are always looking for a more sustainable alternative. To help combat the unavoidable carbon, they physically remove it with their partners Climeworks where they work together to remove more carbon from the atmosphere than their entire footprint creates, to give Two Drifters a negative footprint and in turn, carbon negative rum!
It's a voyage towards sustainability that we for one, can get behind.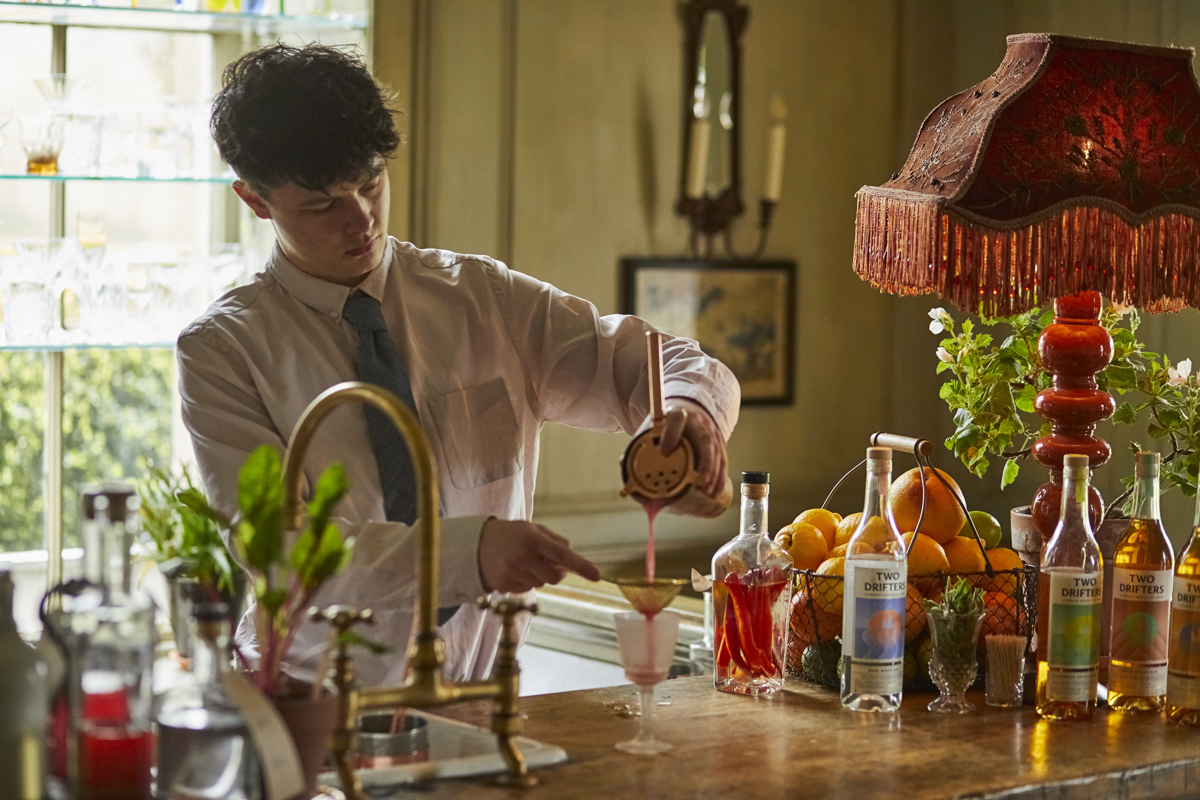 Try Two Drifters for yourself with these summer cocktail recipes from our Bar Team over at THE PIG-at Harlyn Bay...
Garden Mojito
What's not to love about a drink that embodies summer and uses Two Drifters Pure White Rum?!
Ingredients:
35

ml of

Two Drifters Pure White Rum

25

ml

of Fresh Lime Juice 

10

ml

of Garden Mint Syrup 

6 Basil Leaves (we use purple basil too!)
Soda Water, to top
Method:
Muddle all ingredients (excluding the soda water) together in a tall glass, top with crushed ice and a splash of soda water.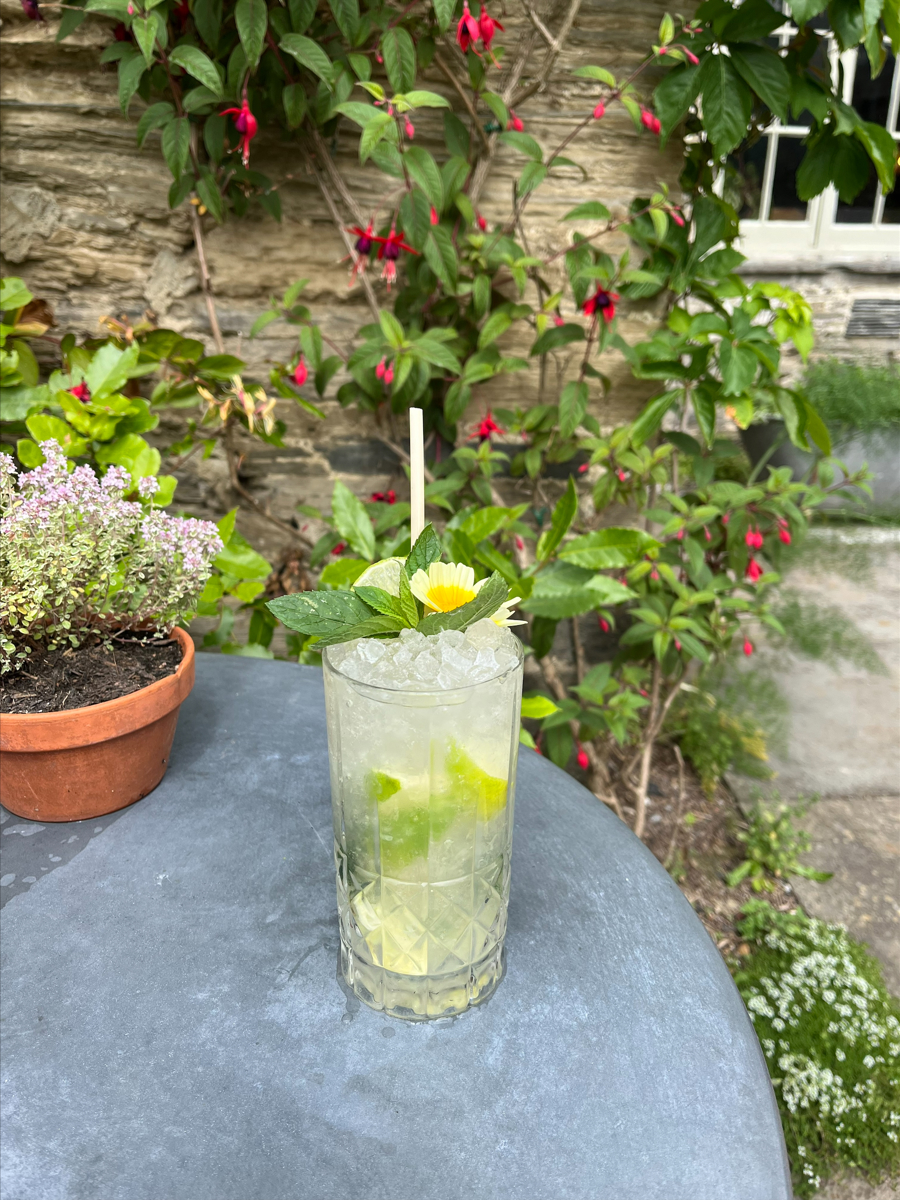 Hemingway Paloma
One of garden-to-glass cocktails you can find behind the bar at THE PIG-at Harlyn Bay, using Two Drifters Signature Rum to make a mash up of a Paloma and a Hemingway Daiquiri.
Ingredients:
35ml of Two Drifters Signature Rum
15ml of Luxardo Maraschino Liqueur
25ml of Fresh Lime Juice
100ml of Grapefruit Soda Water (or normal Soda Water), to top
Slice of Pink Grapefruit, for garnish
2 Maraschino Cherries, for garnish
Method:
Build ingredients in a chilled highball glass, top with Soda Water, garnish with a generous slice of Pink Grapefruit and 2 skewered Maraschino Cherries.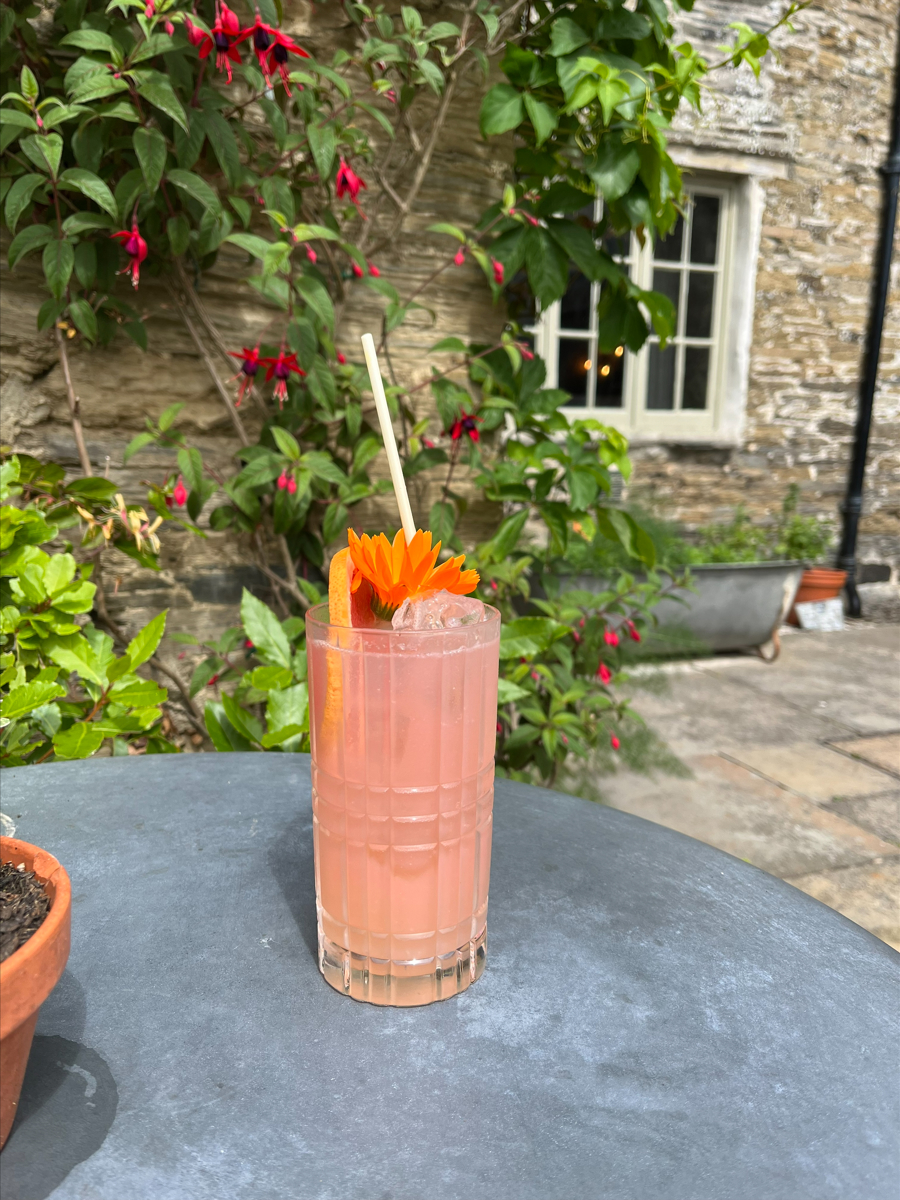 Don't forget you can get 15% off and free shipping on all Two Drifters products (including distillery tours)! Just use the discount code: Mojito at checkout.
Why not come along to your nearest PIG to try a PIG take on Two Drifters for yourself! Book a table here.