A greener way from grape to glass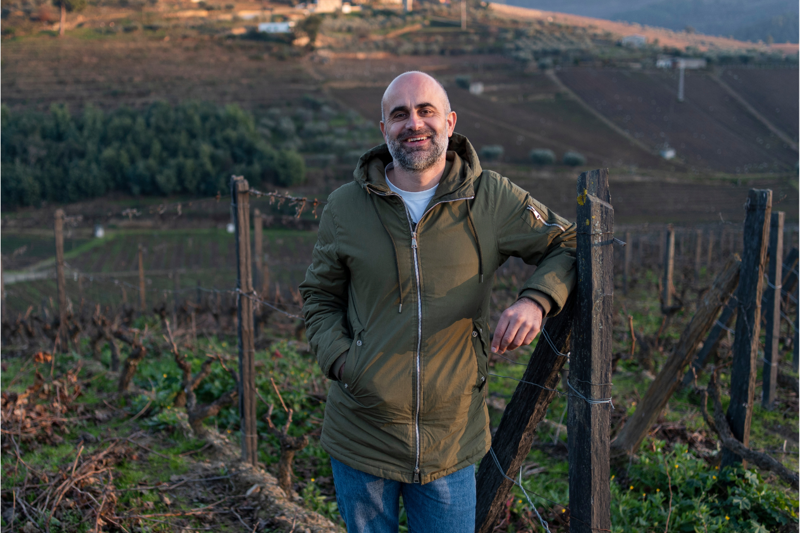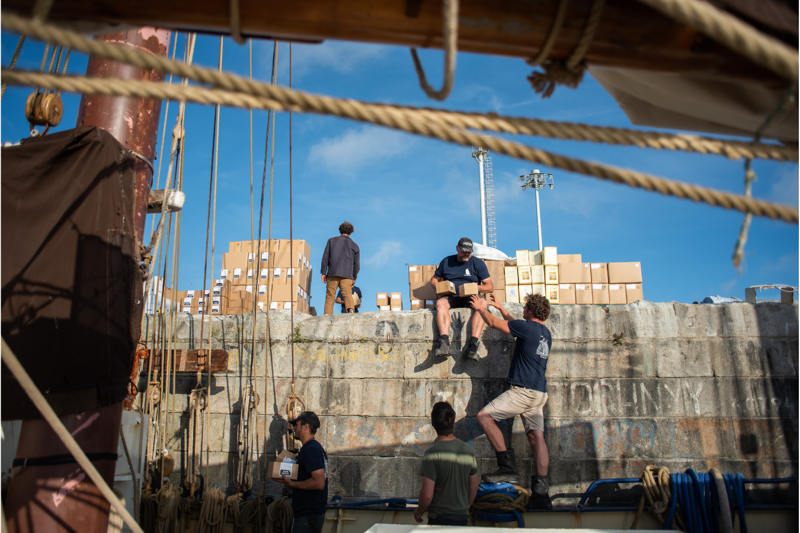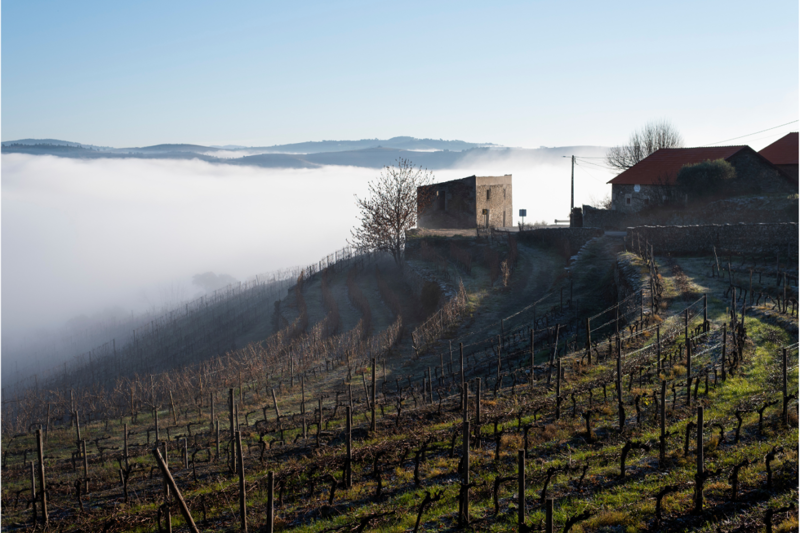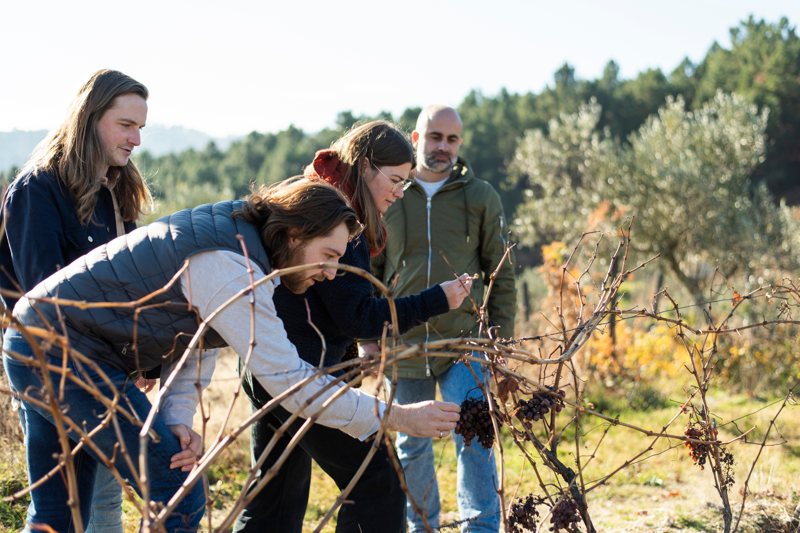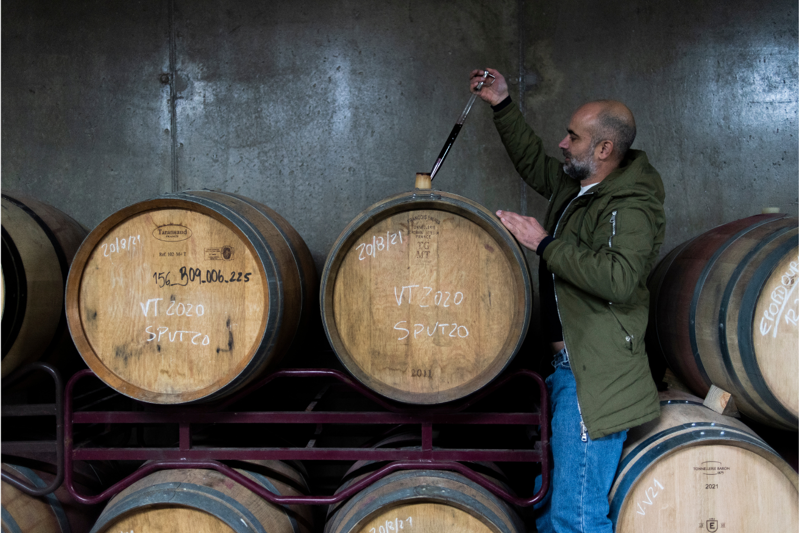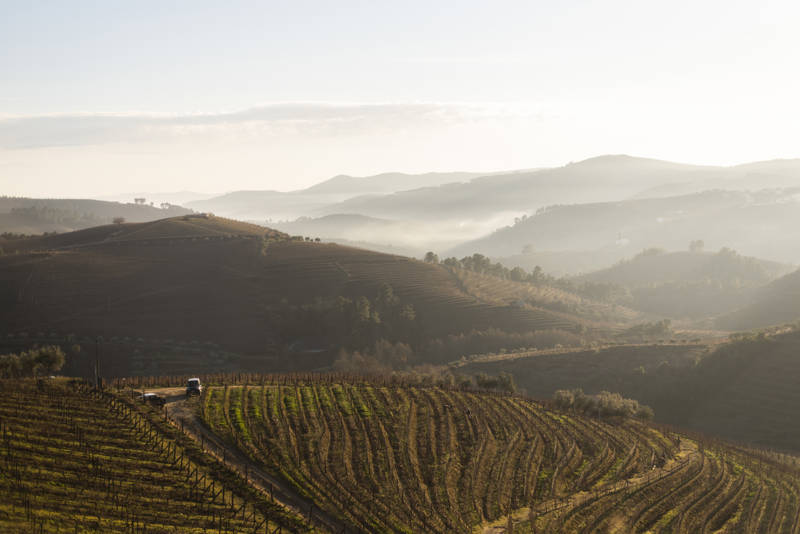 A greener way from grape to glass
We love to do things a little differently at THE PIG. From what we grow to the wine we pour, we carefully consider the entire life-cycle of what we serve to make sure we are making the best decisions, not only around what we serve but for the environment also.
Wine is very much at the heart of THE PIG experience, which means every glass is one we personally think is fantastic, whether you're popping open some fizz for a special occasion or enjoying a humble glass in front of the fire.
We take pride in each tipple on our Wine List, right down to our house pour. With sustainability at the heart of our decisions, we have decided to reduce our carbon footprint by importing our house wine by sail in 2022!
There are many ways that carbon emissions are produced in the wine industry in the process of going from grape to glass, but the main causes are due to packaging and shipping.
We're forever trying to find new, interesting and greener way to do things at THE PIGs and our Sommeliers thought what better place to start than the entry point of our lists! Located in Cornwall, not too far from THE PIG-at Harlyn Bay, we have teamed up with the brand-spanking-new business 'Dawn Wines' who will be shipping our brand new ethically sourced and sustainable house pour by sail!
Introducing Dawn Wines
Alex Geldenhuys and Debbie Warner are the inspiring women behind this new, carbon neutral shipping company that marries their many years of experience in shipping by sail and wine knowhow. Alex has been working with a syndicate of sailboats to bring goods such as coffee, panela, olives, honey and rice from the Americas and mainland Europe to the UK, and is now teaming up with wine-bod Debbie to curate a list of sustainably produced wines to add to their exciting venture. Debbie is both a sustainability expert and wine-whizz, with a degree in Marine Conservation and working in a career as a sommelier at the social enterprise restaurant Fifteen Cornwall. Debbie has since set up The Wild Wine School in Cornwall – a wine educator that focusses on organic and sustainable winemaking and takes the student out of the classroom and into the outdoors, which is in her opinion (and we agree!) is the best way to learn about wine.
Where will it be produced?
Our brand-new bottles to add to our collection will be made by the organic winemaker Gil Taveira in the Douro in Portugal and will be packaged in bag in box, to reduce carbon emissions.
Did you know glassware production and the weight of shipping bottles by regular transportation methods accounts for up to 70% of the wine industry's carbon emissions? Shipping by boat and packaged by box, along with Gil's sustainable winegrowing practices is the perfect blend for our new wines!
Gil's passion for what he does runs deep right into the roots of his family tree. Grape growing began in his family with his grandfather, who purchased a tiny plot of land in the Douro long ago, which Gil now farms. His grandfather used to sell the fruit to port houses before Gil took over and began producing table wines.
Humble and hardworking, Gil's wines which we will be shipping are named 'Bal da Madre', which roughly translates as 'Valley of the mother' named as his way of paying homage to the earth that provides us with this fruit. Using regenerative concepts in his viticultural practices by eliminating synthetic products and chemicals from the vineyard, Gil's mission is to feed back into the earth what we take. So not only will you sip on something truly delicious, you are safe in the knowledge that is has been sustainably produced to the highest standard.
Bal da Madre is made from fruit grown in Beira Interior – a region close to the Spanish border, which is both high in altitude and has mineral rich granitic soils. The grapes are brought to a state-of-the-art winery in the Douro, which Gil shares with 20 other miniscule producers where it is expertly vinified.
What are we drinking?
Come July 2022 we'll be welcoming our first shipment into the UK into Penzance by sail before being distributed by electric van to each PIG!
Heading into shore will be a light, fresh and refreshing white and a supple, smooth red, both chosen for their simplicity to pair with PIG food and uncomplicated excellence.
Both wines are made with blends of local varieties – the white is a blend of Síria, Malvasia Fina and Fonte Cal and the red is a blend of Tinta Roriz and Rufete. The wines are fermented naturally, with wild yeasts and aged for 6 months before being packaged into the bag in boxes unfined and unfiltered with minimal sulphur. This is simply pure, untainted fermented grape juice!
We will be Dawn Wines very first customer and we are proud-as-punch to be able to support small sustainable producers from 25 miles and beyond! This is just the beginning of the weird and wonderful ways we explore reducing our carbon footprint even more across the litter.
Read more about New Dawn Traders and their wine mission here.