Madehurst Lodge, soon to be THE PIG-in the South Downs in Sussex, is now the home of the very first PIG planted vineyard.  This passion project was the idea of our CEO and Chairman Robin, a serious wine enthusiast at heart, who has long hankered after making wine in the UK.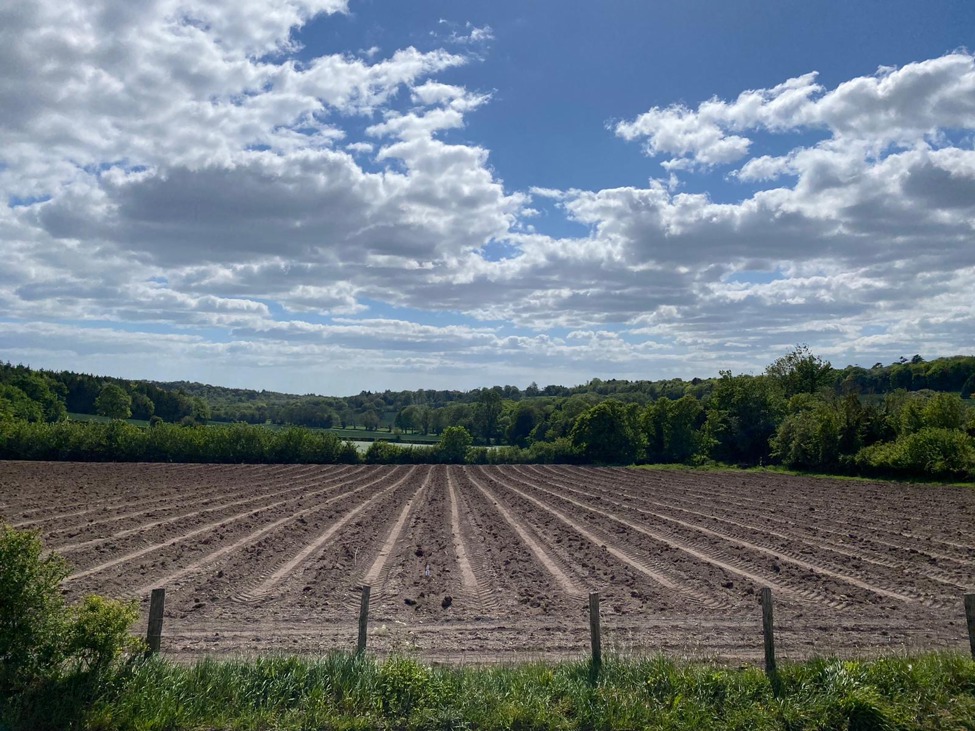 The two-acre South West facing field directly in front of what will become the main restaurant of the hotel is perfect land for vines to grow.  Previously used for grazing Alpaca, this is where our team are now creating our very first vineyard.  The free draining chalky subsoil with silt and clay, together with the elevation and orientation, offers excellent conditions for planting the varietal vines of Champagne and Burgundy.
Robin and our Grounds team have received encouragement and guidance from many of our UK wine maker friends, including Ian Kellet  owner of Hambledon Vineyard in Hampshire and Charles Simpson from Simpsons Wine Estate in Kent, with the vineyard works being carried out by one of England's most experienced specialist contractors – James Dodson of Sussex based Vine Works.
Our own team of Kitchen Gardeners, headed up by Ollie and Alex, together with input from our wine team, in particular Head Sommelier Luke from THE PIG-at Bridge Place, are all involved in nurturing the vines and eventually creating the wines – a seriously exciting team project.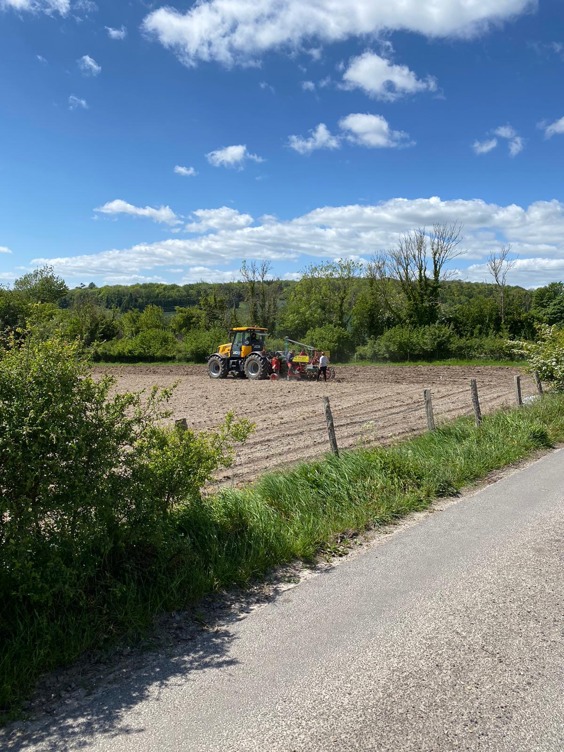 4,000 vines have now been planted; Chardonnay, Pinot Noir and Pinot Meunier together with a small quantity of a secret experimental variety.  If all goes according to plan the vineyard could yield up to 4,000 bottles of sparkling wine or 6,000 bottles of still wine, but the team are keeping tight lipped for the moment about what blends they are hoping to make.  
This is a long-term project with the first harvest unlikely before 2022.  Robin says 'I can't wait to taste that first glass, albeit a couple of years away yet. The investment further endorses our complete commitment to home grown, to local produce and to local contractors.  We will post regular updates from the vineyard as we progress.  Wish us luck!'
THE PIG-in the South Downs is due to open in 2021.