Pack up & PIG with last minute stays!
Pack up and go PIG with spontaneous stays!
You can find all of our last-minute available rooms for this month at THE PIGs here!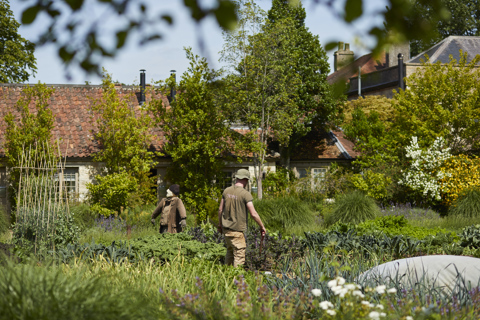 Really restaurants with rooms, there is a PIG to explore in every county across the South.
We have an obsessive commitment to home-grown and local produce and serious love of all things local.  What we can't grow or rear ourselves, we source from the local area, creating our 25-mile menu.
Pick a PIG for your last minute break - sink-in sofas, miles of countryside and coast to explore, British Kitchen Garden food and beds so cosy you won't want to leave!
The most unforgettable getaways are often the most spontaneous! Whether you're looking to escape the city, wander the countryside, head to the coast or just recharge your batteries, there's a PIG for it! We often have last-minute availability during the week and at weekends… why not pack up for an impromptu escape?
Check availability
Last Minute Availability
All PIGs can sometimes have last minute availability across all room types, so there really is something for everyone.
Explore THE PIGs
Each PIG has its own unique personality and is entirely influenced by its local landscape. From city breaks to coastal hideaways, discover your perfect PIG...